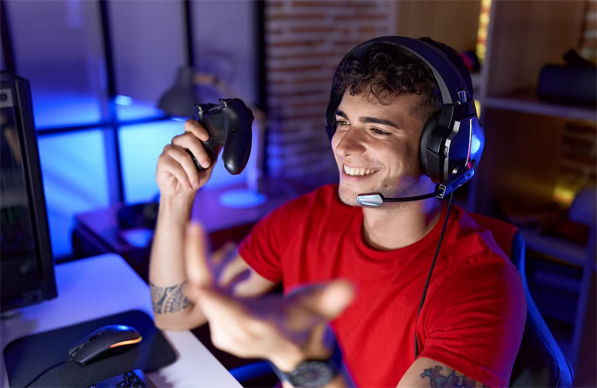 Best PS5 Headsets for a Better Gaming Experience: Gaming is now more than just fun and a hobby. It's a complete experience that fully engages players in a virtual world. Today, big gaming tournaments exist where players compete to be crowned the "Best Gamer" using their strengths and skills. Gamers are continuously improving their gaming setup to make their gaming experience better.
Sound is important for immersion in gaming. That's why gaming houses work with top music professionals to create sound effects, title tracks, and background music for their games. A good gaming headset is essential in this situation. If you own a PS5, investing in a high-quality headset is a good idea. It will enhance your gaming experience and allow you to immerse yourself in the game entirely. In this post, we'll check out some great PS5 headsets.
Reasons to Buy a Gaming Headset
You should buy a gaming headset for the better experience it provides. Gaming headsets offer an immersive audio experience. They are very sharp, allowing you to hear footsteps, enemy gunshots, and faraway explosions with great clarity.
Spatial awareness is a game-changer for many gaming genres because it affects your brain signals. A good headset or gaming earbuds when playing with friends can improve your voice communication. It adds noise cancellation to enhance gaming by prioritizing surround sound for an uninterrupted experience.
Games are so interesting that you can play them for hours without a break. Nowadays, their ergonomic design makes them comfortable and fits nicely around the head, reducing strain. Some headsets have RGB lights that can match your home gaming lights setup.
Features in a PS5 Gaming Headset
The PS5 is excellent because it works with many gaming accessories. Choosing the right headset can be tricky, but there are a few things to consider to help you select based on your preferences. Here are a few essential features to remember when using a headset:
1. Noise Cancellation
Are you aware that there are various types of noise-cancellation features? Knowing if you want partial, full, or minimal noise cancellation is essential when choosing noise cancellation. This feature blocks distractions so you can focus on the game.
2. Surround Sound
3D audio and surround sound make gaming more realistic and immersive. It enhances your hearing to detect even the tiniest sounds and accurately locate enemies.
3. Driver
Headset drivers affect audio clarity and fidelity. So, look for high-quality drives to get the best audio experience.
4. Earcups
We spend lots of time playing games we love, so we always wear headsets on our heads and ears. Ensure that the ear cups are neither too large nor too small but are ideal for your ears. When choosing a headset, it's essential to consider the quality. Look for headsets made of pure foam, leather, or pleather. You can also select high-end memory foam for extra comfort.
5. Microphone quality
To improve communication, it's essential to check the microphone quality of your headset for better precision and clarity. Make sure the voice reception is clear and crisp. You should be able to hear the other person's voice without any lags or delays.
6. Build Quality
If you're a clumsy gamer like me, you might accidentally drop your headsets sometimes. You might even hit something after losing a close game if you're feeling aggressive. To ensure the build quality is excellent enough to withstand such incidents, it's essential to remember that.
7. Budget
Before purchasing a headset, it is crucial to establish a budget as one of the most critical factors. You don't have to spend a lot on a good headset. Just find the right one. To get your dream headsets at a lower price, save and take advantage of sales or discount coupons.
8. Wireless vs. Wired
One of the most debated topics is choosing wired or wireless headphones. It's up to you, but think about how far you'll be from the gaming console. So, get a headset that works perfectly without any issues or delays.
15 Best PS5 Gaming Headset in 2023
Let's now explore the top PS5 headsets available for you to choose from, considering the factors we discussed earlier.
1. Astro A10 Gen 2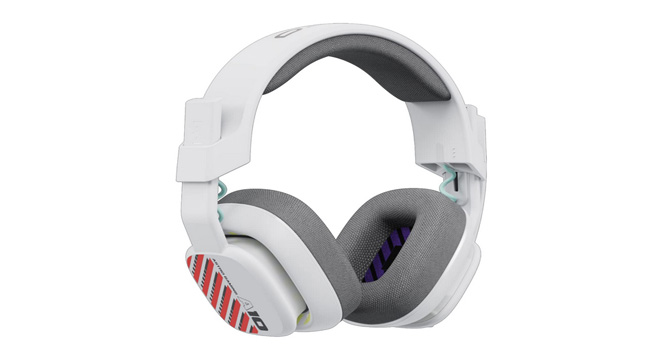 The Astro A10 Gaming Headset Gen 2 Wired Headset is a top choice for competitive gamers. It's been tested and proven to be a professional-grade headset. The device has a stylish design, allowing you to personalize the speaker tags. It effortlessly combines both style and functionality.
Don't worry about accidental slips and hits because the construction is sturdy. The headset has a soft cushion for your ears and is designed to be comfortable. The MixAmp Pro TR lets you precisely customize your audio to your liking. The product has a flip-to-mute mic for privacy and clear communication. This gaming headset is perfect for gamers who want lots of customization options. This PS5 headset is one of the best for a great gaming experience.
2. BEAVIIOO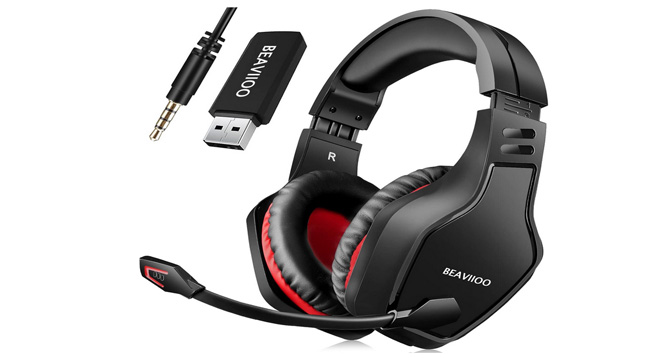 The BEAVIIOO Wireless Gaming Headset provides a 7.1 surround sound experience for an immersive gaming experience. It helps you hear every detail of the game with accuracy. The product has a headband and ear cushions that can be adjusted for maximum comfort.
This headset has a fantastic feature – a 50-hour battery life! It means you can enjoy gaming for a long time without worrying about the battery running out. The device connects in many ways and comes with a 1-year replacement policy. If you have any issues, they will give you a new headset. It is among the best PS5 Headsets for a better gaming experience.
3. Gtheos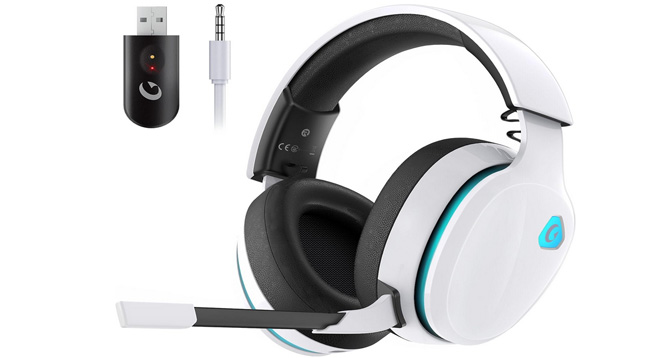 The Gtheos Wireless Gaming Headset is versatile and can be used for various purposes like office work, school, college, or exclusively for gaming. This device has a fast response time, a reliable 2.4GHz USB dongle, and a stable Bluetooth 5.2 connection. It can also be used with a wired 3.5mm connection. It means you have the best of both worlds and can easily choose between wired and wireless. These attractive headphones are an excellent option for gamers with flexibility in their streaming setup.
The battery lasts a long time, around 35-40 hours. If you choose RGB, it will last for around 15-20 hours. The device also has an omnidirectional noise-reduction microphone for clear communication without background noise. Choose from 5 base colors for the sleek and fashionable mirror surface design. It is one of the finest headsets for the PS5 and will make your gaming experience much better.
4. Gvyugke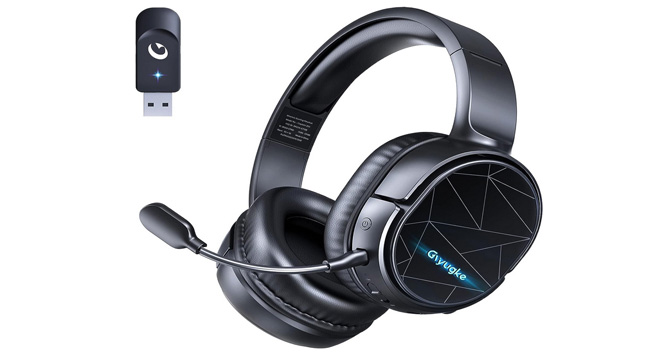 If you need headphones that can easily switch between gaming and everyday use, check out the Gvyugke Wireless Bluetooth Headphones with Noise Cancelling. A 2.4GHz USB dongle easily connects all your devices up to 49ft away. You can use both USB and Bluetooth modes simultaneously.
Additionally, it features a 50mm dynamic driver for high-quality sound with strong bass and immersive stereo surround sound. The headset has a microphone that picks up sound from all directions, making it great for talking in meetings or playing games with friends. It can be used for up to 40 hours without RGB and around 15-20 hours for continuous gameplay. Don't worry if you don't know your battery percentage. If the battery level is below 3%, a voice will remind you to charge them.
5. HyperX Cloud Stinger Core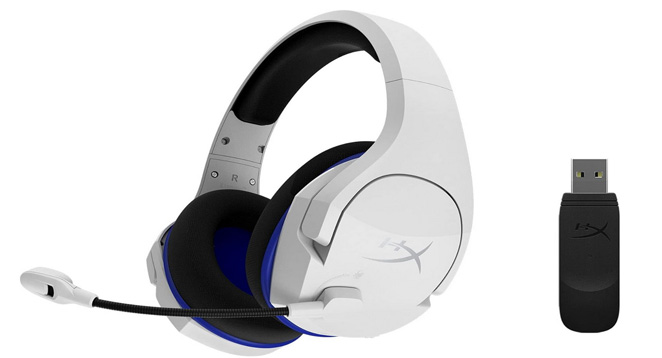 The HyperX Cloud Stinger Core Wireless Gaming Headset is popular among gamers. It's known for being simple, durable, fashionable, and reasonably priced. If you want to spend less, you can get these. The headphones are lightweight and come in a peaceful white color. They have soft and breathable ear cushions. You can game for more extended periods, just like a pro! The headset has good noise cancellation and a clear microphone, so your teammates won't hear any background noise. It is one of the top PS5 headsets and will enhance your gaming experience.
The headset has 40mm drivers, enhancing bass and providing clear and immersive audio. It helps you hear intricate details in the game. The connection is strong and lag-free, using a 2.4GHz wireless connection for your PS5, PS4, and PC. Additionally, you can easily adjust the volume using the onboard audio control, eliminating the need to navigate system menus.
6. KAPEYDESI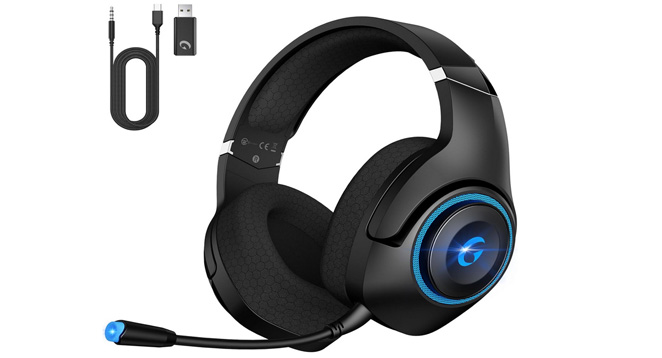 The KAPEYDESI Wireless Gaming Headset has a fast Bluetooth connection with less than 20ms delay. It means you will have more freedom and stable data transmission. The device now has 40% better airflow and a battery life of over 40 hours. The battery lasts for 25 hours in LED mode. It also has voice prompts for extra convenience.
The headphones come with a comfy and adjustable headband. You can easily adjust them to fit your head comfortably without any problems. The ear cushions are soft and breathable, making them great for long gaming sessions. If you encounter a problem, contact their customer support for quick solutions. It is one of the best headsets for the PS5 and will improve your gaming experience significantly.
7. Logitech Astro A30 Lightspeed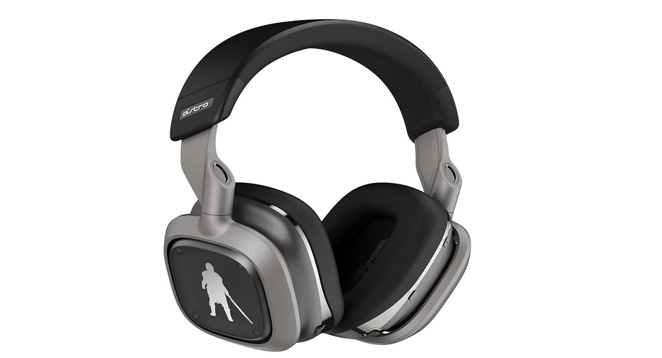 The Logitech Astro A30 Lightspeed Wireless Gaming Headset is an excellent choice for PS5 gamers who want a high-quality wireless headset. Our lightspeed wireless technology guarantees lag-free audio, providing an uninterrupted and immersive experience. The device has a detachable boom that lets you communicate clearly with your friends. You can also use the built-in mic if you're on the go.
The headset is light so that it won't cause discomfort in your neck or ears. This headset's standout feature is its use of Pro-G-50 drivers, which provide excellent audio quality. Additionally, it features an adjustable headband and memory foam cups for personalized comfort. It works with Xbox Series X/S, PlayStation, Nintendo Switch, PC, Mac, Mobile phone, and more. This headset is great for the PS5 and will make your gaming experience much better.
8. NUBWO G06 Dual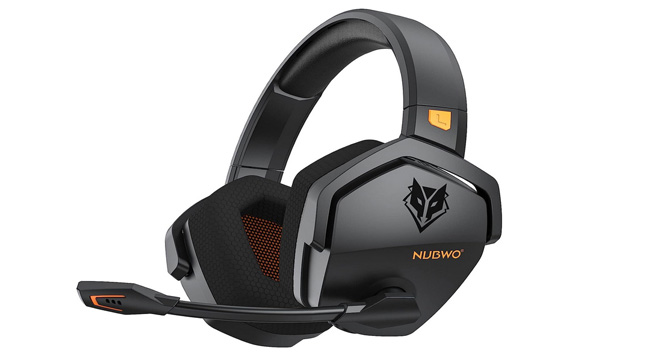 To answer phone calls or mute headsets without pausing the game, hold them for 1 second. Enjoy gaming all night with the NUBWO G06 Dual Wireless Gaming Headset. It's designed to be comfortable and has 50 mm drivers for an advantage against your opponents. These eco-friendly beauties are great for everyday tasks and gaming. They offer excellent performance and comfort.
The headphone allows you to switch between music and gaming modes quickly and without any delay in audio connection. Just tap twice to make the switch. If Bluetooth is not working and you still want good performance, you can also connect the wires. The best thing about it is that it has up to 100 hours of battery life and only takes 4 hours to charge. This PS5 Headsets work great and will make games a lot more fun.
9. Ozeino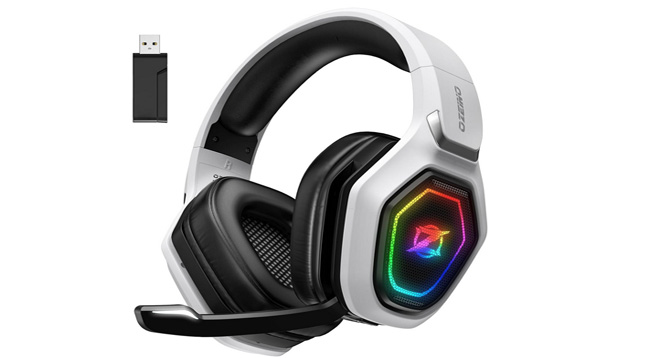 If you want a top-notch wireless headset with excellent performance, go for the Ozeino Wireless Gaming Headset. The device has a 2.4GHz wireless connection for a fast and responsive connection with minimal delay of less than 30ms. Prepare for a great gaming experience with clear communication and impressive sound effects. Thanks to its powerful 50 mm driver, you'll have the precision to defeat your enemies.
The headset has a detachable microphone, so you can switch between playing alone or talking with your team. The comfort is excellent with soft ear cushions that provide a snug fit and an adjustable headband for support. The device has a user-friendly button layout with versatile controls that can be personalized to suit your preferences. The lights on this headset are the best part. They add the perfect bling for gaming. Ozeino PS5 Headsets perform well and will add excitement to your gaming experience.
10. PlayStation PULSE 3D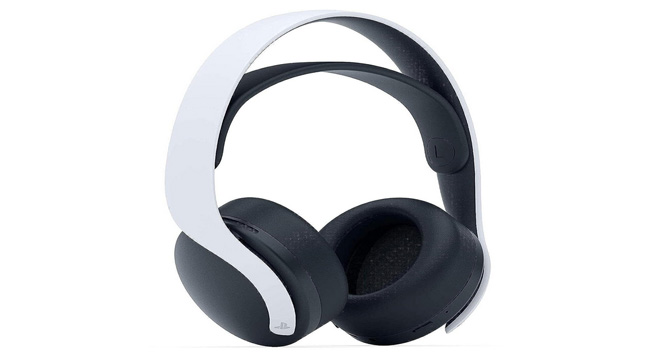 The PlayStation PULSE 3D Wireless Headset is the official headset for the PS5. It is designed to enhance the console's audio features. These unique headsets are designed specifically for 3D Audio on PS5 consoles. They come in three colors: White, Midnight Black, and Grey Camouflage.
The game uses Tempest 3D AudioTech to immerse you fully. The product is sleek, classy, and lightweight. It has refined earpads and a headband strap. These headphones offer excellent noise cancellation and have easy-to-use controls for adjusting audio and chat settings. The Pulse 3D headphones have a built-in rechargeable battery for 12 hours of wireless play. The controls are user-friendly and easy for long gaming sessions and connecting with other devices. It is among the top PS5 Headsets to consider in 2023.
11. Razer Kraken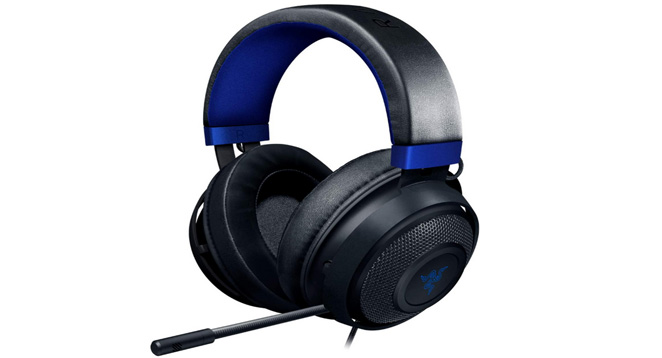 The Razer Kraken Gaming Headset is a lightweight, durable headset made from aluminum derived from bauxite. It also has a longer lifespan than anticipated. Improve your gaming experience with powerful and immersive sound from 50mm drivers. The 7.1 surround sound provides positional audio, making it more than just a headphone – it's an immersive gaming experience. This headset has oval cushions with cooling gel to prevent overheating and pressure build-up, which sets it apart from other headsets. It combines excellent sound and style in one package! In 2023, it is one of the best PS5 Headsets that you should think about purchasing.
12. SOMIC Cat Ear Headphones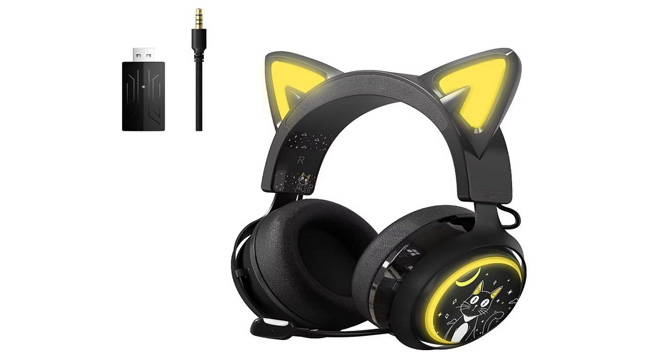 The SOMIC Cat Ear Headphones come in black, pink, and blue. The standout feature is the retractable and 120-degree rotating microphone. You can use the microphone with friends or remove it for solo tasks. Get ready for a fantastic gaming experience with these adorable anime-style headsets. The design is practical and comfortable, with soft ear cushions for less discomfort. It has superior sound quality with 3D surround sound and a 500mm high-definition speaker.
You have two options for connecting: use the 3.5 mm auxiliary cable or plug in the dongle for wireless Bluetooth. Both options provide a stable and lag-free connection. The kitties have RGB effects and can be played with for up to 8 hours on a 2-hour charge. Consider buying one of the best PS5 headsets in 2023.
13. SteelSeries Arctis 1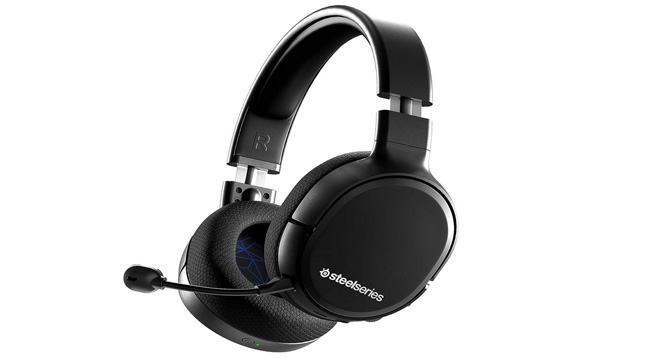 The SteelSeries Arctis 1 Wireless Gaming Headset is compatible with the PS5 and works flawlessly. The headset is powerful and won't disappoint you. The product has a detachable clear cast noise canceling microphone certified by Discord. The design is comfy and has a strong headband for a great fit and lasting durability. The battery lasts a good amount of time.
14. Turtle Beach Stealth 600 Gen 2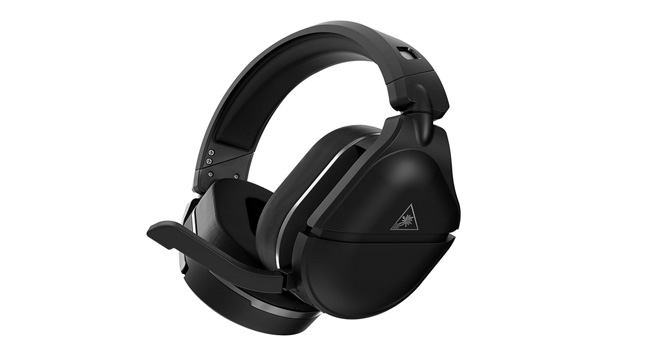 If you want a versatile and affordable headset, go for the Turtle Beach Stealth 600 Gen 2 Wireless Gaming Headset without hesitation. The headphones provide an exceptional gaming experience with its powerful, amplified audio. The ear cup acoustics and 50 mm speakers deliver clear and crisp sound.
The headset has a microphone that can be quickly muted by flipping it, and it also has a unique sound setting called "superhuman hearing" that helps you hear enemy footsteps and gunshots better, giving you an advantage in competitive gaming. This headset has a great feature called ProSpecs glasses-friendly design. It helps reduce discomfort for gamers who wear glasses. It has 3D audio for realistic gaming sounds. This product is durable, eco-friendly, and has a 90-day Amazon Renewed Guarantee, making it a great choice.
15. Tatybo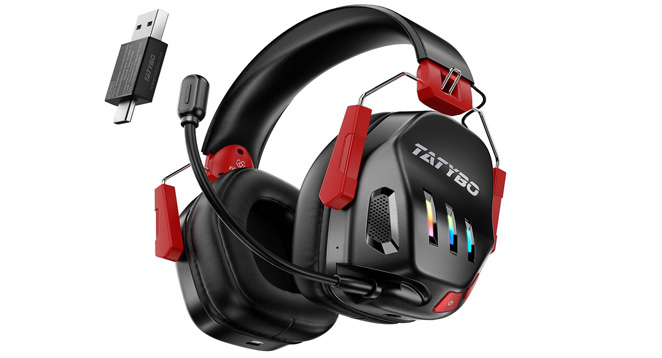 You'll enjoy its unique design, great audio, comfortable fit, and wide compatibility. The Tatybo Wireless Gaming Headset appears heavy but lightweight and offers excellent support. Folding them makes them easier to carry, so you won't have trouble taking them along. The battery can last for 30 hours on one charge.
You can easily rotate and adjust your microphone to any angle. When you're not using it, you can detach it. It's perfect for communicating with your teammates in multiplayer mode. The earmuffs are made of a soft protein material, meaning they won't cause discomfort on your ears when you wear them. It can connect to 4 different devices: Bluetooth, Type-A, Type-C, and wired mode.
Final Words
Choosing the right headset is essential for gamers, even though it may seem simple. Your investment will provide a lasting experience. Picking the right headset is crucial for a great gaming experience.