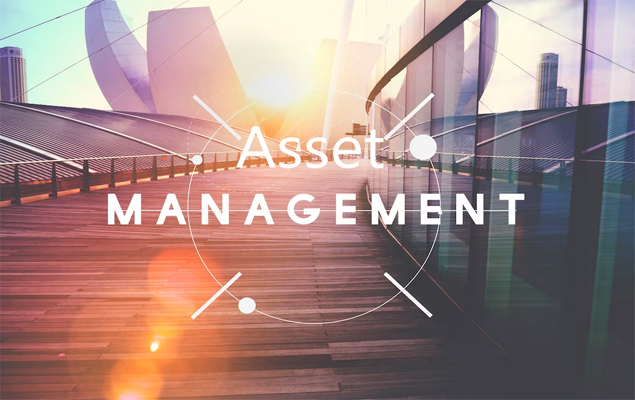 All businesses have to track their assets, especially for regulatory compliance. Keeping track of digital and physical assets for resource planning is essential. Luckily, technology allows us to avoid the hassle of maintaining a manual record of assets. You can find many IT asset management software options that can help you do this task quickly and efficiently.
We have selected and explained some of the top asset management solutions available to help you make the best choice for your organization.
What is IT Asset Management?
IT Asset Management is the process of managing and tracking all the assets related to information technology within an organization. IT asset management is responsible for tracking an organization's assets. Asset management ensures that all assets in a business are properly installed, managed, maintained, and removed on time.
The International Association of IT Asset Managers (IAITAM) defines IT asset management as a collection of business practices involving managing IT assets throughout various business units.
In simple terms, this system assists.
Efficiently manage assets.
Cutting software and IT expenses
Improve the visibility of your assets.
Make sure you follow regulations.
Improve usage of assets.
If the software has a good asset management system, you can get the information you need to make smart decisions about the asset's life.
What's Asset Lifecycle Management?
Asset Lifecycle Management (ALM) refers to the process of managing an asset throughout its entire lifespan. IT assets have a lifecycle, so managing them is important to make them last longer. The lifecycle of a company can vary, but it generally includes these stages:
1. Planning
It involves stating the purpose, requirements, and procurement of the asset. At this stage, don't forget to think about other factors, such as the overall cost.
2. Procurement/Purchase
Here, you get assets by buying, constructing, licensing, or renting them.
3. Deploying and maintaining
Once an asset is acquired, it is put into use. You might need technical support if you ever need help integrating or installing something. To increase the value of assets after deployment, it's important to organize maintenance periods. It will also help save money on repairs, make them last longer, and keep users safe from accidents.
4. Retirement/Disposal
When the value of an asset goes down, or its maintenance costs go up, it's a sign that it's time to retire or get rid of the help. You may need to replace the asset if better options become available. In this stage, you update asset information, cancel license and support agreements, and make arrangements to change the asset.
An asset management system is important in all stages for the following reasons:
Improved asset acquisition forecasting
Assists in making informed buying choices
Ensures proper and timely maintenance
Find the asset's depreciated cost and determine when it needs to be disposed of.
Types of Asset Management Software
Asset management software comes in various types. Understanding each option will greatly assist you in choosing the best one for your company.
1. Digital Asset Management (DAM)
This software helps organize, process, store, and protect digital media and content like audio, photos, videos, and files. DAM is excellent for companies selling digital products. It works for businesses that need to store digital content too. This software stores assets in a digital library, making it easy to access and share quickly. To easily find and organize your files, include metadata and tags.
2. Fixed Asset Management
Fixed asset management is the process of effectively managing and maintaining physical assets owned by a company. It includes tracking, monitoring, and optimizing the use of assets such as buildings, equipment, and vehicles.
Fixed assets are things that a business uses to make money. They remain in their current position and do not need to be changed. Some examples include machinery already in place, warehouses, plumbing installations, and appliances. PP&E, which stands for Property, Plant, and Equipment, is another term used to refer to them.
Fixed asset management involves keeping track of the status, condition, and location of assets and recording any transfers or disposals and other related events. The software handles all asset accounting tasks for a company, including amortization and depreciation calculations. It saves all asset information in a single database.
3. Computerized Maintenance Management Systems (CMMS)
A CMMS, or Equipment Maintenance Software (EMS), is another name for it. The main job is to plan, schedule, and track the maintenance of fixed assets. CMMS has other functions, such as creating work orders for maintenance tasks, setting up automated reminders for maintenance, and keeping records of past maintenance events. Some CMMS tools can calculate the cost of maintaining and repairing an asset instead of replacing it. This tool is often combined with other tools for managing fixed assets, such as barcoding and asset tracking systems.
4. IT Asset Management (ITAM)
IT asset management is responsible for managing an organization's IT resources. ITAM includes intangible assets like licenses, software, patents, and network infrastructure and tangible assets like routers, keyboards, and computers. This software performs activities like managing asset lifecycle, calculating ownership costs, and tracking asset location. Businesses can use this software to make the most of their assets and avoid replacing them when it's not necessary. You can also use it to filter out ghost assets, which appear on the ledger but are not in use or do not exist.
5. Enterprise Asset Management (EAM)
Enterprise asset management (EAM) and fixed asset management (FAM) have similarities but are not identical. EAM is a system that oversees a company's physical assets comprehensively. Simply put, it manages the entire lifespan of these assets, from planning and acquiring them to getting rid of or retiring them. It uses real-time reporting, data, and automation to manage assets. Big companies with lots of stuff in different places will like using EAM.
6. Financial Asset Management
Financial asset management manages various financial assets, such as stocks, bonds, and cash, to maximize returns and minimize risks. This software manages a company's brokerage services, real estate holdings, and investments. Asset management functions in this category involve handling taxes, monitoring market rates, calculating interest, and managing liabilities like debts. The goal of this management system is to grow profits and minimize risk.
Importance of Asset Management Software
These are some ways asset management software may benefit you and your company.
1. Improved Asset Utilization
Assets are acquired mainly to create money, but this can only happen if they are maintained in good shape. Any underused asset will result in future losses.
However, with asset management software, this should be fine. This program allows you to collect all relevant data on a specific asset in one place, allowing you to validate that it is performing optimally. It will enable you to monitor the asset's use and improve its operations.
2. Encourages the use of real-time asset management
If your company has many locations or moving pieces, you'll need software to monitor assets in real-time. Using GPS technology, asset management technologies allow you to monitor assets from anywhere and in real-time.
3. Lowers Maintenance Costs
Inadequate asset management shortens an asset's lifespan and increases maintenance costs. Maintenance difficulties over an asset's lifespan might impact company performance and profitability. You may prevent this by keeping maintenance records using asset management software. All asset information, such as software licenses and warranties, is stored in a single knowledge database in these systems. This data may be used to monitor and decrease maintenance expenses.
4. Increases Productivity
Asset management software is critical in automating routine chores that might otherwise slow down human staff. For example, assets tagged with RFID modules may be automatically monitored and scanned for your business process. As a result, team members may direct their efforts toward more productive activities that need human intervention. You may also simplify your personnel and save money on unneeded labor.
5. Asset Reports in Depth
In terms of inventory management, every organization needs precise reporting. Although you may develop and maintain your asset inventory using spreadsheets, this procedure is time-consuming and outdated in this technologically sophisticated day. As a result, you may delegate this aspect of your organization to asset management software, which can assist you in creating precise reports on asset performance and areas for improvement.
6. Improved Asset Audits
As vital as asset auditing is, most company owners admit it is complicated. Because it is a must-do activity, you can depend on an asset monitoring and maintenance system to execute better audits quicker and with fewer compliance problems. You may audit your assets without worry as long as you have access to the data required by this system.
20 Best Asset Management Software
Here are the finest asset management software alternatives available in 2023.
SAP EAM
IBM Maximo
HxGN EAM
AssetCloud
Upkeep
GoCodes
360Facility
Fleetsmith
Asset Panda
eMaint CMMS
InvGate Assets
Fixed Assets CS
Ivanti Neurons IT
EZOfficeInventory
Aveva Enterprise
Sage Fixed Assets
MMSoft Pulseway
Asset Organizer Pro
NEXGEN Asset Management
AgileAssets Software Platform
Final Words
These are, without a doubt, some of the most excellent asset management tools available worldwide. It all boils down to what you want in software and which category it belongs to. Once you've figured it out, you should be able to choose from any of the 20 listed platforms. However, it would be best to remember that any of them is a fantastic asset management solution since they have enough functionality to meet all your requirements.