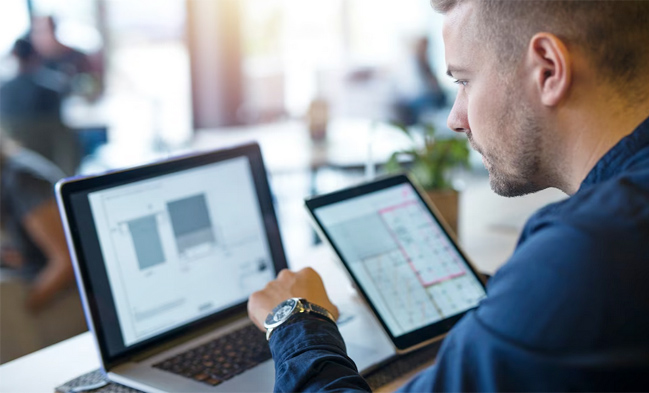 Project management software includes the skills and procedures required to execute your projects effectively. Stakeholders, their vision or objective, the resources necessary to achieve that goal, and the management procedures and tools needed to ensure that you get there make up a project.
Project management is necessary for any business's success. It may help in the planning of the project, the scheduling of its tasks, the assignment of its resources, the management of risks and issues, and the control of changes. Project management includes the technology, process, and resources for completion. Both the technology and the methods have progressed tremendously with time.
What is Project Management Software?
Project management software is required to plan, coordinate, and assign resources for managing projects. It lets teams interact and keep track of the project's progress while identifying tasks and responsibilities. In addition, it enables project managers to monitor costs and time and facilitates stakeholder participation.
Teams must maintain an organization to deliver projects on schedule, especially while multiple projects are underway. The cloud-based project management software gives an overview of all projects, guides job prioritization, and ensures everyone is on the same page.
Who Uses Project Management Software?
Many organizations use project management software, from aircraft manufacturers to non-billable laborers. Some sectors depend more heavily than others on project management tools. Consultants, service providers, and marketing companies extensively use this software. Virtually everybody servicing a client requires some mechanism to estimate, monitor, deliver, and be paid for their services. They need tools to maintain high-quality work, inspire innovation, and maintain client engagement and satisfaction.
Each project is a single potential for money. But, it is also an opportunity to establish long-lasting partnerships and repeat business. Software that keeps track of minute details might be helpful. So before choosing your project management software, consider the advantages and disadvantages.
What are the Advantages of Project Management Software?
Project managers require particular tools to manage and complete their projects on schedule. Conventional project management software helps these managers control the project's scope, budget, and resources. The latest collaboration software provides even more features.
1. Reduce time-wasting activities
These technologies reduce time-wasting activities such as searching for files or data and manually revising schedules and timetables. They need technologies for file sharing, real-time communication, and ensuring all team members are on the same page. Some technology solutions minimize this by integrating information systems into a single location.
2. Prevent duplicate files
They prevent duplicate files, which might lead to what some call a "versioning nightmare." Project Management Software helps to reduce the number of files, and it guarantees that teams use a unified system to monitor time, tasks, costs, and other budgeting elements, such as invoicing. Having a single system enables teams to be inventive within a specified framework.
3. Customer satisfaction
With the advent of cloud-based project management software, firms no longer need to operate independently. They can effortlessly collaborate across regions while maintaining the same access, updates, and degrees of participation. Software as a service (SaaS) project management solutions enhance cooperation, facilitating completion, customer satisfaction, and repeat business.
4. Real-time status reports
The software automates procedures and offers a single center for managing resources, activities, schedules, projects, and communication. This information in a single system provides many opportunities for generating daily, weekly, monthly, and quarterly progress reports. In addition, modern systems may provide real-time status reports, allowing you to view and exchange project health data readily. It not only provides insight into where you can change your resources to make wiser project-delivery choices, but it also allows you to provide stakeholders with precise, transparent solutions.
What are the Disadvantages of Project Management Software?
Even project management software has disadvantages. Choosing a system takes an investment; therefore, you must carefully analyze and select a system compatible with your processes. The method you choose should be completely configurable. Consider the time and financial expense of training your personnel. Employee adoption is essential for maximizing the return on investment in a software and preventing workers from not using the system due to a lack of awareness of its user interface and full capability. You want your project management software to accelerate procedures, not add to your team's workload.
How to Choose Software for Project Management?
Choose the preferred features of your project management software. This might be a combination of requirements (e.g., time and expense tracking, resource planning, performance reporting, and specific integrations). Then, start examining what is available. Do your research. Use the following resources and similar online services to discover the most promising project management software.
Request a demo with a desired software vendor; this option is often available on their website.
Consider the total cost of the software systems you are considering. Consider the hidden expenses of integration, asking customers to use your system, and training.
Get your team's support. Let these individuals assess the product you are considering since they are the ones who will be using the program. They will be able to inform you of the benefits and drawbacks they are most familiar with about actually using the software.
Establish relationships with the provider's staff so that you may preview the client experience you will provide after you use their technology. It may be essential to get the support of employees who will also use the program. If this is possible within your time constraints, ask their views so that you may examine which product they feel will perform best for them, hence increasing acceptance throughout the business.
Essential Features in a project management software
Depending on what you're searching for, project management solutions vary from Ultra-light to Structured. While selecting project management software, there are a few essential features you should look for.
1. Kanban board
A Kanban board facilitates the visualization of work and the monitoring of progress. It is evident what has to be done and where actions are stalled.
2. Task management
Users can keep track of tasks and subtasks using task management. For instance, "write a blog" may be broken down into authoring the copy, editing, and SEO optimization. All of these subtasks are performed by separate team members. As a result, you can prioritize projects, establish deadlines, and enhance teamwork.
3. Scheduling
As projects are temporary, scheduling is one of the essential software functions. The ability to personalize deadlines, predictable tasks, buffers, etc., is necessary for maintaining strong project collaboration.
4. Collaboration
If you must regularly interact with your team, a collaboration tool will facilitate the flow of information so that everyone is current. Moreover, search for software that includes a chat platform, task management, and version control for the project team. You must be informed instantly of approaching deadlines, when a job is complete, and when action is required. Smartphone notifications allow you to remain connected regardless of your location.
5. Integration
Projects consist of many elements. When anything changes, you must understand the effect of one variable on the others. In other words, seek capabilities that aid in analyzing trade-offs and how resource allocation impacts the project timeline. Your system should enable storing all files in a centralized database for streamlined collaboration and rapid access. It comes in helpful when working with dispersed teams or clients who can provide quick feedback.
6. Dashboard and Reporting
Dashboards & Reports provide the finest strategic picture of the progress of projects. Primarily you must be aware of the status of everything every week or month. Look for project management software that integrates all information on schedule, cost, team performance, and usability of resources into an organized document. The project overview graphs and visual metrics provide a high-level perspective of the many initiatives.
You may see the current state of each project, the number of completed projects, and the time and money spent on various projects. Producing reports enable you to recognize your team's weaknesses and areas for improvement. In addition, you may make more thoughtful judgments based on data when calculating budgets, spending, and allocating resources.
What are the best project management software?
Below is a list of the top ten project management software based on user ratings.
Asana
monday.com
Huddle
ClickUp
Basecamp
Trello
Jira
LeanKit
Brief
Wrike
Final Words
Project management software is critical to the success of any business. It helps to improve planning and scheduling, Better collaboration, Remote working, Effective task delegation, Easier file access and sharing, Easier integration of new members, Effective risk mitigation, Budget management, and Enhanced productivity. To choose the right software, look for Features and Requirements, Methodology, and Budget.