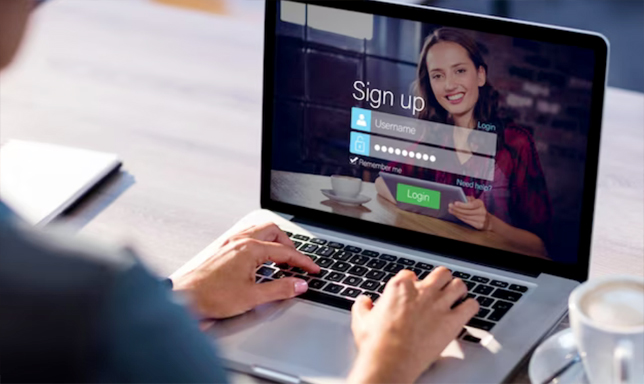 Do you want to sell on Shopify? Follow these easy steps to set up your eCommerce store quickly. You'll have a Shopify storefront ready to sell in no time. You can create a mobile-friendly storefront in just one day. It will have hosting, checkout, payment, shipping options, and marketing features.
How to Sell on Shopify?
In this post, we'll guide you on creating a Shopify store and starting to sell there. Creating a Shopify store is easy and quick with us.
Why choose Shopify for selling?
If you're looking for an all-in-one eCommerce solution, Shopify is a great option. Shop owners can use Shopify to quickly create an e-commerce store and grow their business, regardless of their digital skills. Here are the key highlights;
It provides a range of tools for store management.
No specific skills are required to work on it.
Get assistance in growing your business.
Make sure the back end is user-friendly.
Manage server maintenance and upgrades.
It offers five plans tailored to meet your business's specific needs, size, and budget.
Steps to Build Your Store Easily & Quickly
Here are some simple steps to create your Shopify Store quickly and easily.
Step 1: Register on Shopify Free Trial – Start with Signing Up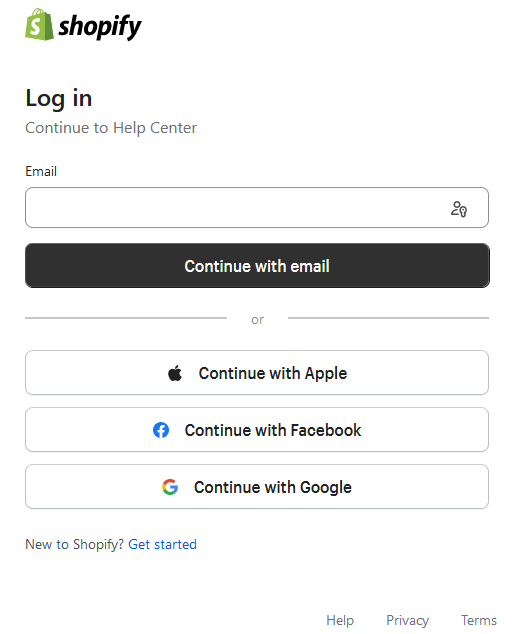 You can try Shopify for free for 14 days to create your online store and start selling. During the trial period, you can start your store, sell products in person and on social media, and try different sales channels. If the platform fits your business well, you can select a suitable paid plan on Shopify.
Step 2: Select Your Sales Channel – Essential Setup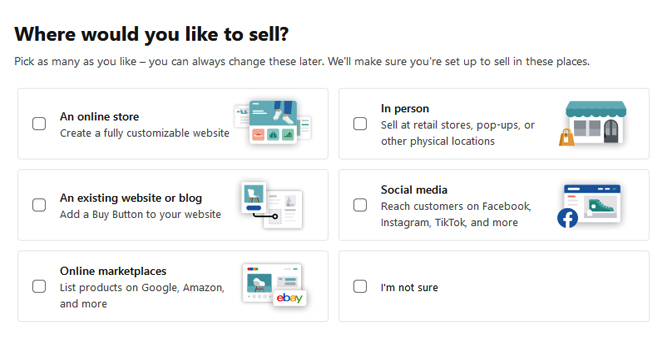 Once you sign up for Shopify's free introductory plan, a quick-start wizard will appear on your screen to help you set up the essential features. You have options for selling your products: in-person, on blogs, online marketplaces (like Google and Amazon), and more.
Using the quick-start wizard, you can easily connect your social media channels like Pinterest, Instagram, Facebook, and more to your Shopify dashboard.
Please note that you can only sell on the Shopify platform if you use Shopify's online store. You must explore additional options if you want to sell on other platforms. Make sure to consider all available options for selling online. You can easily change your selections anytime by going to the Sales Channels tab on your Shopify dashboard.
Step 3: Activate Shopify Payments and Set Up Payments
You can use the quick-wizard to enable Shopify Payments. It will allow you to accept debit cards, credit cards, and in-person payments. There will be processing fees associated with these transactions. If you sell in person, you can offer payment options such as checks and cash. To add or edit your payment methods, go to Settings and click on the Payment tab. Please note that if you choose to connect your credit card processor, Shopify will charge a separate transaction fee.
Step 4: Organize Products by Creating Collection Pages
Organize your products easily by creating collection pages. You can set these in the Collection tab under Products on your Shopify dashboard. To improve SEO, assign a title and brief description to each collection.
Step 5: Add your products for sale
To add a product to your Shopify dashboard, go to the Products tab and click the green Add Product button.
The product detail screen includes:
Title of the Product
Description
Pictures and videos
Pricing information
Inventory data
Shipping date
Product options
Item page SEO
Choose sales channels.
Organize products in your store.
Step 6: Create Your Shopify Store – Establish Your Online Shop
You're ready to start creating your Shopify store now. Let's continue.
Choose a theme.
Edit theme settings to suit your preferences.
To edit the content at the top of your store, choose the Header option.
Personalize your home page using the sections.
To add and set up policy pages, go to the Online Store section and click on the Pages tab.
To create store menus, navigate to the Online Store and the Navigation section.
To edit the site footer, go to the Footer section. Here, you can change the content at the bottom of every Online store page.
To set up SEO details, go to Preferences and click on the Online Store tab.
To connect a domain name, go to the Settings menu and click on the Domain tab. You can add a custom purchase through Shopify or connect your registered purchase.
Step 7: Place a Test Order Before Going Live
To finish, set up your Shopify store and make a test order to check that everything works correctly. To get started, place an order, and once you see it in your eCommerce store, you're ready to go live. Please remember that after the 14-day trial ends, you must purchase a paid plan from Shopify based on your business needs.
How Much Does It Cost To Sell On Shopify?
If you're new to Shopify, the cost of building an online store on their platform can be confusing. Here are the approximate rates for selling on Shopify.
| Plan | For | Cost (USD/mon) |
| --- | --- | --- |
| Basic | Individuals and Small Businesses | $39 |
| Shopify | Small Businesses | $105 |
| Advanced | For Medium to Large Businesses | $399 |
Shopify has payment plans available on a monthly or yearly basis. All plans include these features:
Online Store: Build an online store quickly with the best converting and one-click checkout.
Sales Channels: The best way to reach more customers is by listing your store's catalog on popular online marketplaces and social media platforms.
Point of Sale (POS): It includes inventory tracking and staff management, among other features.
24/7 Support: Shopify offers round-the-clock live chat and email support for all Shopify plans.
Alternative Shopify Plans
| Plan | Inclusion | Cost (USD/mon) |
| --- | --- | --- |
| Starter | Sell products at events and via messaging and social media apps. | $5 |
| Retail | In-store selling with advanced staff, loyalty, and inventory features. | $89 |
| Shopify Plus | Enterprise benefits for large-sized businesses. | Starting at $2,000 |
Final Words
Selling on Shopify is often easier and faster than on other eCommerce platforms. The good news is you don't have to worry about complicated design tricks to make your store look great. Most shoppers prefer buying on mobile devices, so a simple, full-screen design will do the trick. If you want to start selling immediately, you can create your store in just one day. You can hire a Shopify Development Company to make your job easier and create a unique and user-friendly e-commerce store for your business.