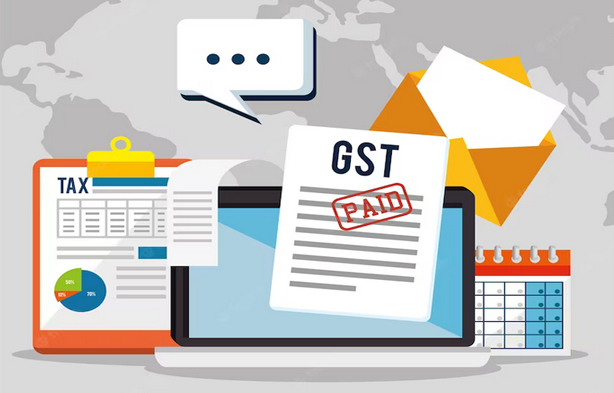 Any organization's efficient operation needs good invoicing, accounting, and inventory management. Small and medium enterprises (SMBs) struggle to handle everything manually as businesses grow. Bookkeeping errors and data entry mistakes are likely to occur.
SMBs should use accounting software to solve this problem. But in India, businesses have different needs. So, a small to medium-sized business (SMB) requires software that has all the essential features and is affordable. Choosing can be tough with so many options out there. Vyapar is a business accounting software designed for Indian SMBs that is GST-compliant. It is considered one of the best solutions for this dilemma.
What Makes Vyapar Accounting Software Unique?
Vyapar accounting software helps small businesses manage their accounting effectively. It's simple to learn and can be used by anyone with limited accounting knowledge. You can access features for business expense tracking, estimating bills, recording daily sales purchases, and generating GSTR and profit/loss reports quickly.
Vyapar GST invoicing and accounting software can be used offline as well. The software can still be beneficial even if you have limited internet access while running your business remotely. You can customize it to fit your business needs for managing inventory, sales, purchases, and expenses.
Vyapar accounting software offers various invoice formats that work with all popular printers, making it convenient for users and saving their time. You can easily share invoices on WhatsApp for faster payment. Additionally, you can track unpaid invoices and bills, send payment reminders, and collect payments online through UPI transactions.
How Does Vyapar Accounting Software Help with GST Billing & Invoicing?
Vyapar is a user-friendly software that helps businesses with GST billing and invoicing. It is designed to be simple and secure, making it easy for businesses to manage their finances.
1. Simplified and Faster GST Billing
The Vyapar app offers various GST billing/invoice formats that can be easily customized to suit your business needs. Businesses can quickly generate GST invoices/bills online or offline in the recommended format.
Recording transactions and keeping track of bills before filing taxes is simple and ensures accuracy. The app follows India's GST law, which helps business owners avoid penalties. Quickly generate GSTR reports like GSTR-1, GSTR-2, GSTR-3B, GSTR-4, and GSTR-9, and file GST quickly. To avoid losing data during a disaster, you can create backups.
2. Professional Invoicing
It can easily use Vyapar accounting & invoicing software to create and send professional invoices representing your brand. You can choose from different themes and colors. You can also personalize your customization by including a digital signature, UPI QR code for online payments, terms and conditions, and more.
With the latest feature, you can quickly mark invoice copies as original or duplicate. You can quickly create a proforma invoice using Vyapar Invoice software. You can print in various sizes using regular and thermal printers. Additionally, you can share PDFs through email or WhatsApp Business. Vyapar accounting software helps you maintain a steady cash flow by automatically sending payment reminders to your clients. So your clients will pay early.
3. Maintain GST Compliance
Vyapar accounting solution helps small businesses create GST-compliant invoices. With the software, you can easily convert your purchase orders into GST invoices with just one click.
You have the option to select different sales and purchase order formats. It will help you complete billing and invoicing tasks efficiently and ensure compliance with the latest GST rules. Vyapar accounting software benefits small businesses to manage accounting and cash flow challenges easily.
Why Should SMBs & SMEs Use Vyapar Accounting Software?
Vyapar accounting software offers several benefits for small businesses. It helps them quickly manage their accounting and cash flow, allowing them to overcome any challenges they may face.
1. Ensures Compatibility with Complex GST Rules
Vyapar accounting software helps small and medium-sized businesses in becoming GST-compatible. Dealing with various GST rules is simple. You can handle reverse charges, additional CESS, finding tax groups, place of supply, e-way bills, and more. It also supports users of composite schemes.
2. Accurate Accounting Calculations to Know Your Business Status
Vyapar software gives you a quick and complete overview of your business performance. You don't have to check all your account books to determine your earnings or outstanding payments. You can easily track cheques, cash flow, stock value, receivables, payables, and payment reminders on your desktop and mobile devices.
3. Helps Get Rid of Unprofessional Paper Bills & Invoices
The Vyapar billing module helps improve customer satisfaction by replacing paper bills/invoices with customizable ones. You can choose different themes, add digital signatures and brand logos, select additional charges, and more. You can easily print or share these invoices via SMS, email, or WhatsApp.
4. You Can Work Online & Offline, Pick Your Mode of Work
Vyapar software can be used offline without an internet connection. You can run your business in remote areas with limited Internet access.
5. Prevents the Shortage or Excess of Stock
Vyapar's inventory management module alerts businesses when stock is running low so they can order new items in advance. You can track individual quantities of items using batch numbers and expiry dates to help you make decisions for future sales.
6. Facilitates Timely Payment from Customers
Vyapar invoice software helps businesses keep track of all their parties and customers in one place. Save time marketing your business by sending bulk messages to all customers simultaneously during every transaction. You can track what you owe and what is owed to you.
7. Your Customers Will Never Forget about Due Credits
Vyapar GST invoice software helps businesses send automatic reminders to customers for pending invoice payments. It speeds up payment processing.
8. You Can Retain Customers with Timely Service
Vyapar invoice software quickly generates accurate estimates and order forms for businesses. It eliminates the need for estimates when filling out forms; customers don't have to wait.
9. Tracking Sales is Easy Like Never Before
Vyapar accounting software helps businesses see profit/loss reports to understand their performance better. You can view reports by item or by day to see which items are making a profit. With this information, you can make better decisions soon.
10. No More Data Loss Because of Manual Backups
Vyapar has an auto-backup feature that allows businesses to backup their data on Google Drive or their device once a week or once a month, depending on their needs. You can go back in time to restore a file's previous version if it was changed or deleted.
11. You Don't Need to Buy Another Printer for Billing
Vyapar invoice billing software is compatible with a wide range of printers. You can easily print estimates, invoices, and other reports in various sizes, such as A1, A4, and more. You can use portable barcode readers, too.
How Does Vyapar Invoice App Help Small Businesses?
You can access Vyapar accounting software on both desktop and mobile devices. The Vyapar invoice app is free for small businesses on Android devices. The interface is user-friendly, so anyone can easily use it, whether an accounting expert or a business owner. Small and medium-sized businesses (SMBs) can benefit from using the free Vyapar app. With this app, they can easily create professional invoices compliant with GST regulations, all while on the go.
The Vyapar app is available for both laptops and mobile devices. It offers various features such as tracking payments, sending reminders, collecting payments online, and managing cash flow. Additionally, it provides detailed business reports for better financial management. The Vyapar invoice app for desktop and Android devices has some great features. It allows you to create sales and purchase orders, estimates, and quotations. You can also record expenses and make data backups.
Also Read;
Conclusion
Vyapar accounting software is an excellent choice for small and medium-sized businesses (SMBs) who want to manage invoicing and GST and ensure compliance efficiently. You don't need a permanent accounting employee because all accounts and books are always up-to-date.