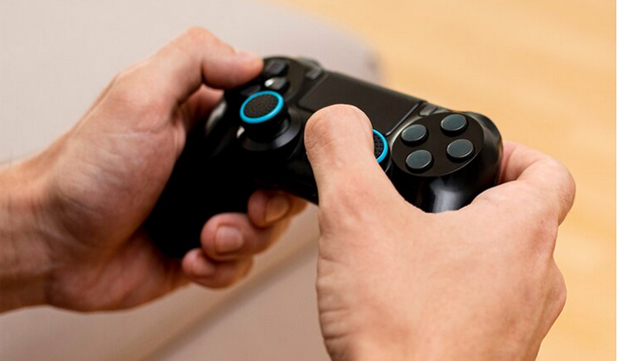 The PSN resolver is a tool that helps find the IP addresses of players on the PSN Network by resolving their PSN Gamertags. This tool finds the gamer tag linked to an IP address and can also convert a gamer tag to its related IP address. It works like DNS, where the internet browser translates each domain into its IP address.
We need a central database server that stores all PSN usernames for the PSN resolver. Sony does not allow others to access sensitive information from the database. Some Gamertags cannot be resolved. They have already created their database with millions of gamertags, making it easy to find and use.
ARP spoofing is helpful because it allows gamers to quickly intercept and analyze data packets on their network. To find the IP address of a PlayStation gamer, you can block traffic from the PSN Network using tools like Lanc PCPS or Octosniff. The information may include the gamer's IP address, country, and city, which the ISP provides.
You can do a lot with PSN resolver. Here are some exciting things you can do.
Features of PSN Resolver
Quickly locate PSN Gamertag IPs in seconds.
Disable the IP connection.
Remove individuals from group conversations.
Retrieve IP addresses in real-time or online.
Simple and user-friendly graphical interface.
Retrieve the GEO location.
You can use an online PSN resolver to quickly and easily extract data from the database. Checking is faster, but the IP may need to be listed sometimes. If not, install it offline. The offline PSN resolver is software that can be installed to pull IP addresses. It resolves Gamertags in game sessions and party chats in real-time. In other words, it's live!
5 Best PSN Resolver Alternatives For PS4 and PS5
What is a PSN resolver on PS5 / PS4? Here we list some of the best PSN resolver alternatives you can consider in 2023-24.
1. Octosniff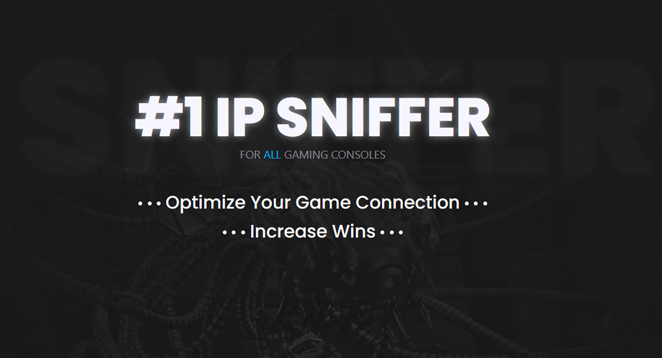 Octosniff is a strong resolver for PS4, similar to a PSN resolver. The AI system and algorithms can easily analyze and monitor networks to quickly identify gamer IP, username, and geolocation. The tool has some great features, including dynamic packet filters, custom packet filters, and a customizable user interface. Even though it's a high-quality PS4 resolver, it's actually cheaper than other tools that grab IP addresses. Octosniff also provides free trials for users to purchase the tool without any worries.
Website: https://octosniff.net
2. Lanc PCPS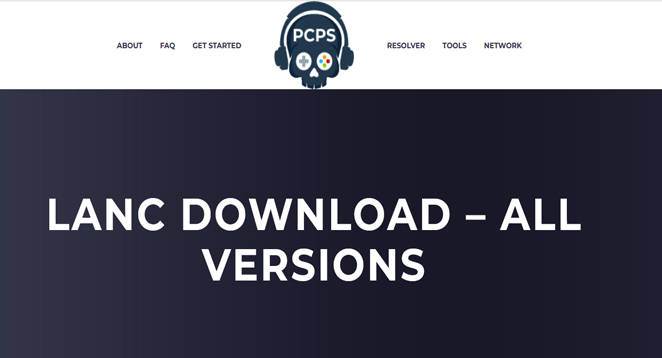 Lanc PCPS is a PS4 resolver with powerful features for finding player usernames and IP addresses. It is different from other PS4 Resolvers because it can be downloaded as software and used online and offline. Installing it is a breeze. If you need more help, you can refer to their setup guide.
The Lanc PCPS has built-in ARP spoofing and packet filtering features, making IP pulling more efficient. Additionally, it has a Geolocation IP lookup tool that makes it easy to identify the country and city where the opponent resides. Additionally, It provides both free and premium plans. If you're starting, it's a good idea to start with the free plan and then upgrade to their premium plans later.
Website: https://lancremasteredpcps.com
3. Console Sniffer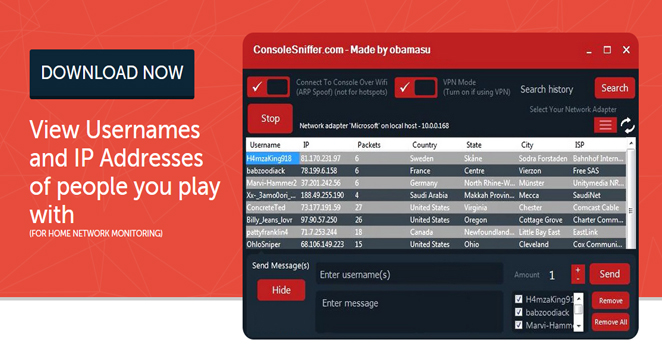 If you need a dependable IP grabber like PSN Resolver, try Console Sniffer. The tool has features like network packet filters, algorithms, and web scraping bots. These features simplify retrieving gamer IP, username, and geolocation. Console Sniffer only works for specific games, mainly when your opponent plays on a PS4. Finally, the tool is accessible to download and install.
Website: https://consolesniffer.com
4. Playstation Resolver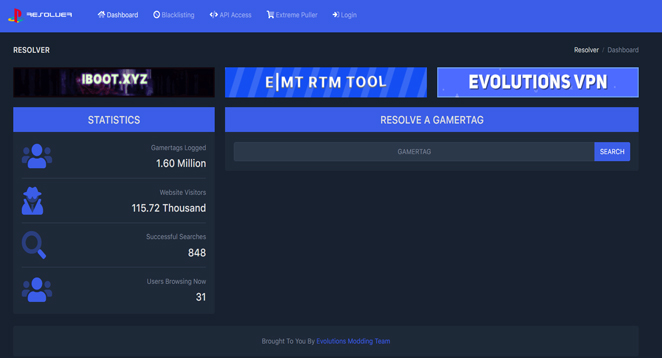 This tool resolves PlayStation usernames to IP addresses. The PlayStation Resolver is the only one that works and has millions of usernames in our database. They add thousands of new usernames every day! They use many bots to gather information from the internet, including gamertags and IPv4 addresses. Their AI Engine is designed to connect with individual users. Scraping for information is legal and has been proven in court, including in the United States.
Website: https://playstationresolver.xyz
5. PS4 Booter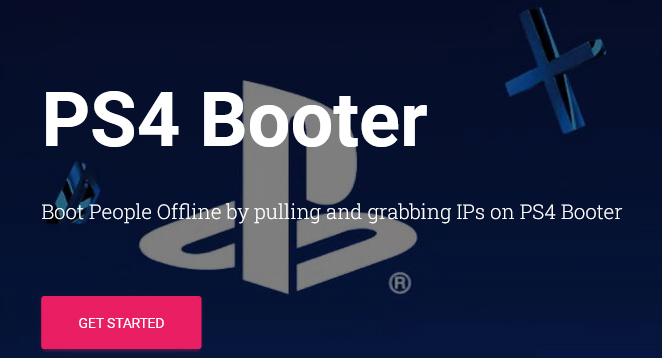 If you love playing on your PS4 and want an advantage in gameplay, you should get PS4 Booter. This PS4 resolver uses strong layer 4 and 7 attacks to disconnect your opponent during gameplay, ensuring you win easily. Additionally, the tool can detect and retrieve IP addresses from PS4 consoles using its built-in logger or network monitoring app. The Wireshark PS4 IP puller is helpful for easy packet analysis and network troubleshooting. Getting a player's username or IP on PlayStation has always been challenging.
Website: https://ps4booter.com
PSN Resolver Online and Offline
Here we list PSN resolver online and offline;
Online PSN Resolver (IP database)
The online PSN resolver is user-friendly and popular among many people. Currently, two online databases are available: Xresolver and PCPS Search.
Xresolver is a tool developed by Octolus Development.
PCPS Search, a tool developed by Psycho Coding.
Just enter the Gamertag and get the IP address instantly.
PSN Resolver Offline (Real-Time Decryption)
The offline PSN Resolver uses ARP spoofing to capture real-time network traffic. You can use the resolver tool in any game to find and retrieve people's gamertags and IPs. Follow these steps to use the installable PSN resolver on your Windows 10 PC. To proceed, please install the following requirements.
.Net Framework 4.5.2
C++ Redistributable Package 2010
NmapPcap
Win10PCap
A reliable internet connection.
To resolve PSN gamertags, install one of the IP pullers listed below. Which is better: Lanc Remastered for PCPS or Octosniff?
How to Pull IPs using Free PSN resolver
Once the necessary software has been installed, you must download PCPS, activate the application with a double-click, and then adhere to the instructions below on using LANC Remastered PCPS.
How to Configure LANC PCPS Without VPN
1. Click on Advanced mode and adjust your settings.
2. Choose your network adapter.
3. Check "on" ARP spoofing.
4. Choose your Router IP
5. Choose your Xbox or Playstation IP.
6. Please verify the "on" preset.
7. Start monitoring traffic.
How to Configure LANC PCPS VPN
Before launching PCPS, make sure to connect your computer to your VPN. To configure your LANC, follow the steps below;
1. Choose your network adapter.
2. Check "off" Preset
3. Start monitoring traffic.
You can also use Octosniff, a paid software, to pull IPs on PSN.
FAQ
What does PSN Resolver do?
PSN resolver is a tool that can convert PSN and PlayStation player usernames to IP addresses and vice versa. It works like DNS, where each domain has a specific IP address that the internet browser translates.
Is PSN Resolver a virus?
The PSN resolver is a website that helps you find information about Gamertags online.
Is using a PSN Resolver illegal?
No, collecting IPv4 addresses is not illegal because they are public information. The actions of users with IP addresses can result in unlawful activity.
What are the ports for PSN?
To connect with PlayStation™ Network servers on the Internet, you need to use specific port numbers. These port numbers are TCP 80, 443, 465, 993, 3478, 3479, 3480, 5223, and 8080. UDP ports 3478 and 3479.
How can I protect my Gamertag and IP from being crawled?
There are two main methods to prevent your Gamertag and IP from being crawled. To remove your Gamertag and IP from xResolver's logs, you need to make a small payment to them. The second method is to use a VPN to hide your real IP and Gamertag. You can legally conceal your identity online to protect yourself and stay secure.
How can I prevent DDoS attacks using IP addresses?
Use a VPN to hide your IP address to protect yourself from DDoS attacks while gaming online. VPNs give you a different IP address to direct your online gaming traffic safely.
Final Words
PSN Resolver is a feature in xResolver that helps you find a gamer's IP address using their username and vice versa. The PlayStation resolver has a massive database of millions of usernames, adding new ones daily. The platform uses AI bots to gather gamer information from the web. It uses filters to ensure the data comes from valid sources. PSN Resolver helps you understand your opponent and plan a winning strategy to beat them. We list some of the best PSN IP grabbers similar to PSN Resolver.