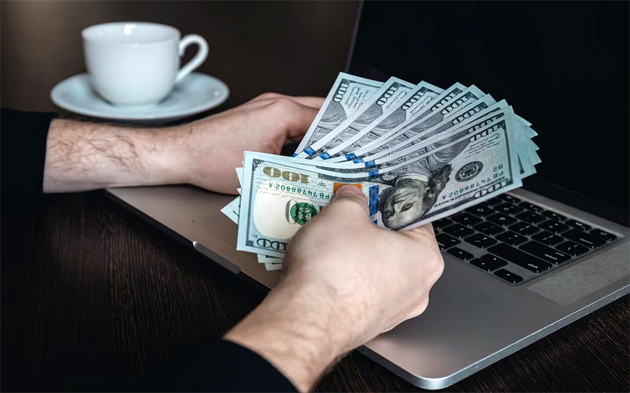 Remotasks is an online platform where you can work from home and earn money by completing simple tasks that help advance artificial intelligence. By offering online courses and practical training, the company enables its clients to learn how to complete tasks effectively. Remotasks offers weekly earnings that can be paid out through PayPal or AirTM. The amount you earn is based on the quality and quantity of the tasks you complete. Users can work remotely from anywhere and at any time, as long as they have a computer and internet access.
24 Best Remotasks Alternatives in 2023
Are you looking for the best alternative to Remotasks? If you're interested, continue reading to learn about helpful companies and websites similar to Remotasks, where you can earn extra money by doing small tasks.
Micro jobs are an excellent way to earn extra cash. You can do them whenever you want; they only need a little commitment. If you want to find websites for micro jobs, Remotasks is an excellent choice. This website has been around for a while and lets you do different tasks to make money. The tasks are typically easy and quick to finish. Want to earn $1,000 online? Continue reading. We have a suggestion for a unique alternative that is similar to Remotasks.
1. Clickworker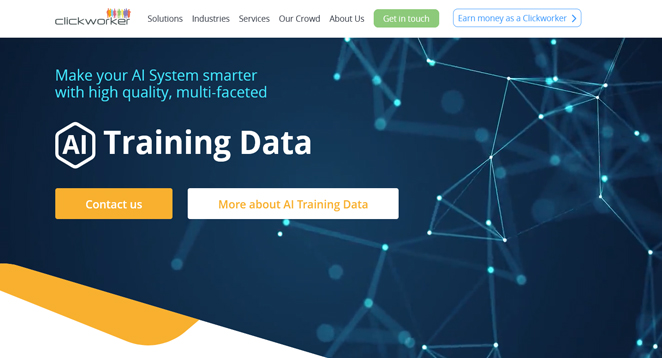 Clickworker is a platform that lets businesses outsource small tasks to online workers worldwide. Anyone with an Internet connection and basic computer skills can complete the tasks called "clicks." Clickworker has a network of over two million workers in 190 countries.
The company provides various services, such as surveys, product data maintenance, SEO content services, web research, and customer insights from PoS. Businesses of all sizes, including startups and Fortune 500 companies, use Clickworker's services.
The company provides flexible work schedules, no minimum hours, and competitive pay rates. It also provides training materials to help workers enhance their skills and stay updated on best practices.
Starting on Clickworker is easy. Workers must create a profile and finish a quick qualification test to get started. After approval, they can begin accepting clicks. You can make payments for clicks using PayPal, SEPA, or Payoneer. It is the best Remotasks alternative to make extra money online.
Website: https://www.clickworker.com
2. Branded Surveys
Branded Surveys are a platform that connects people to a market research community and rewards them for sharing their ideas. Customers on this platform can take surveys that provide helpful information to businesses wanting to improve their products and services. Customers can enjoy a unique browsing experience with daily challenges, polls, and new product offerings. Branded Surveys have a point system. You earn points for completing surveys, and you can exchange these points for money through PayPal. It can be considered the top alternative to Remotasks for earning extra money online.
Website: https://surveys.gobranded.com
3. Appen
Appen is a company that provides work-from-home opportunities in the technology services industry. Workers are paid monthly through Payoneer. Appen is a good choice for people who want flexible work. They have many different tasks and projects to pick from. The tasks include:
Data entry
Transcription
Translation
Linguistics
Search engine evaluator
Social media evaluator
The company has good reputation makes it an excellent choice for long-term work seekers. It's a great option for making extra money online and can be seen as the best alternative to Remotasks.
Website: https://appen.com
4. Amazon MTurk
Amazon Mechanical Turk (MTurk) is a platform where people and businesses can easily hire a global workforce to complete their tasks. MTurk helps companies use the internet to complete work faster and at a lower cost. The website is convenient for workers. They can choose from different tasks and get paid with Amazon gift cards. MTurk is better than Remotasks and has many advantages.
MTurk offers a wide range of tasks, increasing the chances of workers finding jobs that match their skills. It is user-friendly and supports workers such as tutorials and customer service. Starting on Amazon MTurk is easy. To start, create an Amazon Payments account and explore the task marketplace. You can withdraw your earnings anytime without minimum payout thresholds or waiting periods. It's a good way to earn money online and can be considered a top alternative to Remotasks.
Website: https://www.mturk.com
5. Microworkers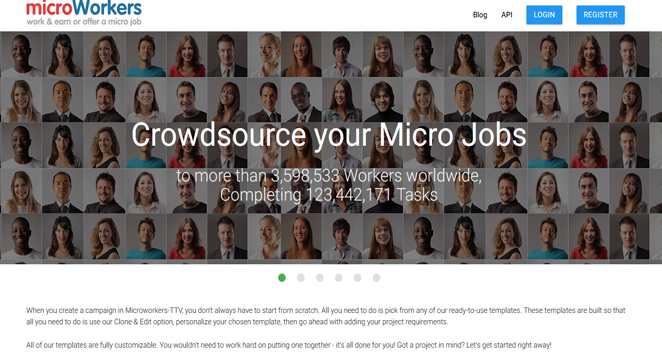 Microworkers is a platform where businesses can outsource small tasks to an online workforce. The tasks include:
Data mining
Data tagging
Data matching
Event sequencing
Transcription
Content evaluation
And many other micro-tasks
After finishing a task, workers receive payment through PayPal, Airtm, Onto, Transpay, Payoneer, or Skrill. Microworkers is unique among microtask platforms due to its wide range of features and benefits.
The platform has an excellent customer support team who can assist workers with problems. To use Microworkers, simply sign up on their website and provide the necessary details.
Website: https://www.microworkers.com
6. Gift Hunters Club
Gift Hunter Club is a fantastic website similar to InstaGC that allows you to earn money online through surveys, watching entertaining videos, and playing games. The website claims to accept many different gift cards and offers the best rewards. You can earn over 100 points daily by completing simple tasks. Once you have enough points, you can easily save them with just one click. Gift Hunter Club allows users to earn rewards. Looking to make $1,000 online? Keep reading. Here's a unique alternative similar to Remotasks.
Website: https://gifthunterclub.com
7. Lionbridge
Lionbridge is a worldwide platform that uses the power of the crowd to complete tasks that need human expertise. You'll find tasks like content moderation, translation, and data entry on this platform.
On Lionbridge, workers can select from different tasks and decide when they want to work. You can make payments through PayPal or Direct Bank Transfer, but please note that it may take up to 60 days to receive your payment. Lionbridge provides training programs to help workers improve their skills and stay updated on best practices.
Lionbridge stands out from other crowdsourcing platforms because it prioritizes quality assurance. Tasks on the platform go through a strict quality assurance process to ensure they meet customers' needs. Sign up now; it's fast and simple. Give it a try today!
Website: https://www.lionbridge.com
8. GrabPoints
GrabPoints is a website where you can earn gift cards by watching movies, taking surveys, and completing tasks. It's completely free to use. This website is excellent for making money online and getting digital gift cards. Just give us your name, email address, and any other required details to register. Once you complete the sign-up process, you can begin earning money. This online earning platform offers daily objectives, bonuses, and referral programs to help users make money.
Website: https://grabpoints.com
9. iSoftStone
iSoftStone is a top global outsourcing provider. They offer business process services, enterprise application development, quality assurance testing, and information technology management services. It is based in Beijing, China. It has 42 delivery centers and support offices all over the world. SoftStone combines global capabilities, local expertise, and innovative technology to help clients reach their business goals.
iSoftStone is known for providing excellent services to its clients. As a worker, you can choose tasks and start earning money quickly. You can make payments using PayPal or direct deposit. The company has different types of tasks for other skills. Workers are free to choose their tasks and work at their speed. iSoftStone is an excellent way to make money online by doing easy tasks.
Website: https://www.isoftstoneinc.com
10. Zeerk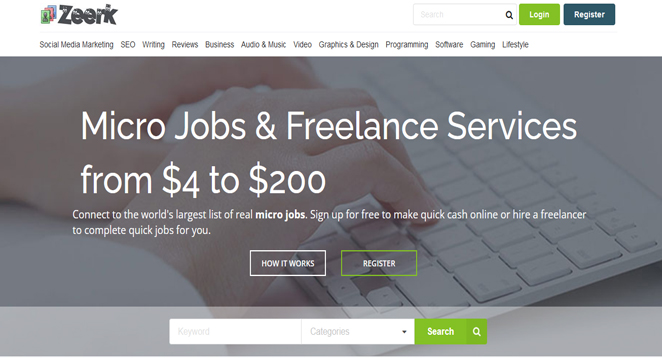 Zeerk is a platform that helps businesses complete tasks quickly and efficiently. Workers from all over the world can complete a variety of tasks. It is a popular micro-task platform known for its user-friendly interface, diverse task options, and competitive payment rates. Getting started on Zeerk is quick and easy, too. To start, simply create an account, choose a task, and earn money.
Zeerk only uses PayPal for worker payments. Zeerk is a user-friendly micro-task platform with competitive payouts. It is an excellent platform to make money online and is a leading alternative to Remotasks.
Website: https://zeerk.com
11. Fancy Hands
Fancy Hands is a company in the U.S. that lets you hire remote workers online. They can help schedule appointments, do internet research, and send reminders. Customers use Fancy Hands for tasks such as making phone calls for them, setting appointments, arranging travel, and doing data entry. The pay range at the company is $3 to $7 per hour.
You can earn more by working with the same client, getting promoted to a managerial position, and overseeing other virtual assistants. To begin, make an account on their signup page. After creating an account, you can quickly check the task wall to see what other workers are doing. To work for Fancy Hands, you need an audio headset. The company uses Dwolla to pay its workers weekly.
Website: https://www.fancyhands.com
12. Kashkick
It is a site similar to Remotasks that provides micro-jobs. Kashkick tasks are slightly different from Remotasks. Some examples are:
Referring friends
Watching ads
Answering paid surveys
Playing games
On Kashkick, the primary way to make money is by doing surveys. You can do them online or offline. You can earn $5 to $50 by trying out new apps and services. Earn free PayPal money with Kashkick. You can withdraw your earnings once you reach a minimum of $10. Creating an account is free, and you can begin working right away.
Website: https://www.kashkick.com
13. User Testing
User Testing is a company that pays you to test websites. The sign-up process is very simple. You need a microphone and a computer with internet access to get started. Testers typically need to document their thoughts during the testing process. It only takes 10-20 minutes. Sometimes, testers can conduct live tests with clients if they're lucky. You will receive payment via PayPal seven days after completing a test session. To work at User Testing, you must complete and pass a sample test. Once approved, you will receive opportunities to test websites or apps.
Website: https://www.usertesting.com
14. Opinion Outpost
If you prefer something else to the survey websites mentioned before, there are other options available for you to try. Opinion Outpost is a quick way to make money. Opinion Outpost is not very unique. Some people earn a lot of money, while others don't make anything at all. To use Opinion Outpost, you need to live in the United States. Also, you need a PayPal account to receive your rewards.
Website: https://www.opinionoutpost.com
15. Swagbucks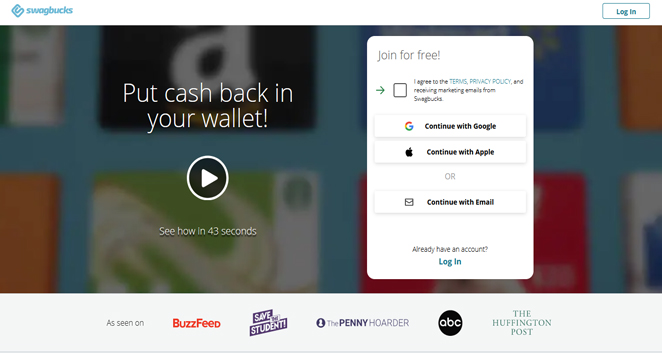 Swagbucks is a website where you can earn "Swagbucks" by doing tasks like surveys, watching videos, and searching the web. You can get paid through PayPal or Amazon Payments, making earning extra money easy. Swagbucks differs from other task-based websites because it offers a wide range of tasks and has an easy-to-use interface. Workers can use Swagbucks' mobile app to complete tasks while moving quickly. Starting on Swagbucks is a breeze. Just sign up and begin doing tasks.
Website: https://www.swagbucks.com
16. Respondent
Respondent is a platform that helps businesses connect with research participants for various studies. Studies on various topics can be done online, in person, or over the phone. Participants are usually compensated for taking part. Anyone can join the platform regardless of age or background, and there is no need for a minimum commitment. You can participate in as many or as few studies as you want, based on your preference.
The Respondent platform has a Referral Program that lets you earn extra money by referring your friends or others to join. You can make payments using PayPal. Respondent is an excellent platform for earning money through research studies.
Website: https://www.respondent.io
17. Neevo
Neevo is a platform where you can earn money by completing small tasks. It's like Remotasks but with some differences. Neevo pays workers via Paypal within two weeks after finishing a job. Sometimes, it may take longer to get your payment.
It offers more tasks than Remotasks, such as data entry, transcription, and research. Neevo has lower fees than Remotasks, so it's more affordable for workers. To begin using Neevo, make an account and start doing tasks. Neevo Contributors earn an average of $20 per hour, although the pay for different jobs may vary. If you're searching for ways to earn $1,000 online, read on. Consider this alternative to Remotasks to earn online using Artificial Intelligence.
Website: https://www.neevo.ai
18. InboxDollars
InboxDollars is a website similar to Swagbucks where you can earn cash by doing simple online tasks. You can earn money on InboxDollars in various ways. You can do surveys, watch videos, read emails, play games, or do other small online tasks.
When you shop online, you can also receive cash back, free samples, and coupons for various items like food, cosmetics, and home goods. InboxDollars rewards cash instead of points. Every activity has its own level of earnings.
InboxDollars states that surveys can pay anywhere from $0.25 to $5 per survey. To join InboxDollars, sign up on their website. It would be best if you were at least 18 years old. It would help if you lived in the United States, Canada, or Australia. InboxDollars offers multiple payment options, including PayPal, check, ePayment, Amazon gift cards, and other gift cards.
Website: https://www.inboxdollars.com
19. UniqueReward
UniqueReward is a platform that offers a variety of rewards to its users. You can earn money doing what you love with UniqueReward, a free and easy-to-use website. The website has many extra features and services to help you make real money. It's an excellent alternative to IntaGC. Just sign up, complete your duties, and get your tasks done. The website offers small tasks like reading emails, taking surveys, completing offers, and playing free online games.
Website: https://www.uniquerewards.com
20. PointsPrizes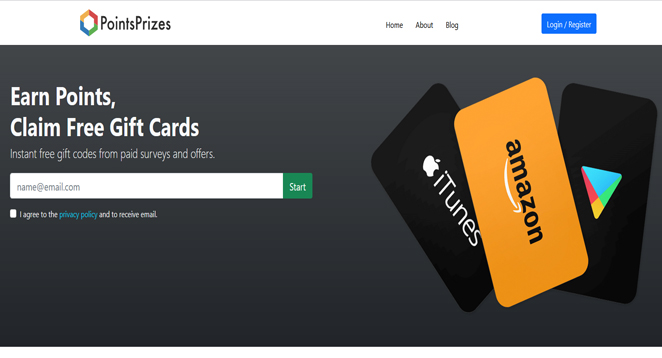 Earn points and get gift cards. Earn gift cards quickly on PointsPrizes, the fastest-growing online platform. Do surveys, watch movies, or search the web to earn points that can be easily converted into gift cards. On the website, you can find popular gift card brands like Amazon, Play Store, Steam, PlayStation, and more. You can choose any of them freely. This website's best feature is its mobile apps, allowing you to complete tasks while moving.
Website: https://pointsprizes.com
21. ySense
ySense, formerly known as ClixSense, is a worldwide network for people wanting to make money online. The website has different ways to make money, like doing surveys, getting cashback, and doing online jobs. Signing up is free and simple. Once you're done, you can start your assignments and claim rewards without limitations. You can share ySense with your friends and see your earnings grow, similar to InstaGC and other similar websites. Here are some other alternatives to Remotasks.
Website: https://www.ysense.com
22. EarnAbly
EarnAbly is a platform where you can earn money easily. It is an easy way to earn prizes and free digital gift cards. It's a platform similar to InstaGC but with added features and services, making it one of the best places to earn money online. This website is fascinating because it rewards users with cash and gift cards for simple tasks like watching movies or taking surveys.
Website: https://earnably.com
23. PrizeRebel
PrizeRebel.com is a popular website for making money online. Earn money daily by completing small activities on the website. Redeem as gift cards or withdraw as cash. Please register on our website for free in ten seconds, complete your work, and earn points. You can exchange the topics you make for PayPal cash. It is another alternative to Remotasks.
Website: https://www.prizerebel.com
24. InstaGC
Get free digital gift cards instantly when you make an online purchase! InstaGC is a popular website where you can earn points for rewards by doing simple tasks like searching online, watching movies, taking surveys, and tracking online stores. This website offers over 320 different types of gift cards. You can use these gift cards to shop online, buy games, and more. The website is easy to use and user-friendly. It is the best alternative to Remotasks.
Website: https://instagc.com
Conclusion
If you want to make some extra money or explore new opportunities, you can try sites like Remotasks. You can discover fascinating and one-of-a-kind micro-jobs. Carefully check any option before sharing your time or personal information. Not all websites are the same. Always remember, if a job seems too good to be true, it probably is.