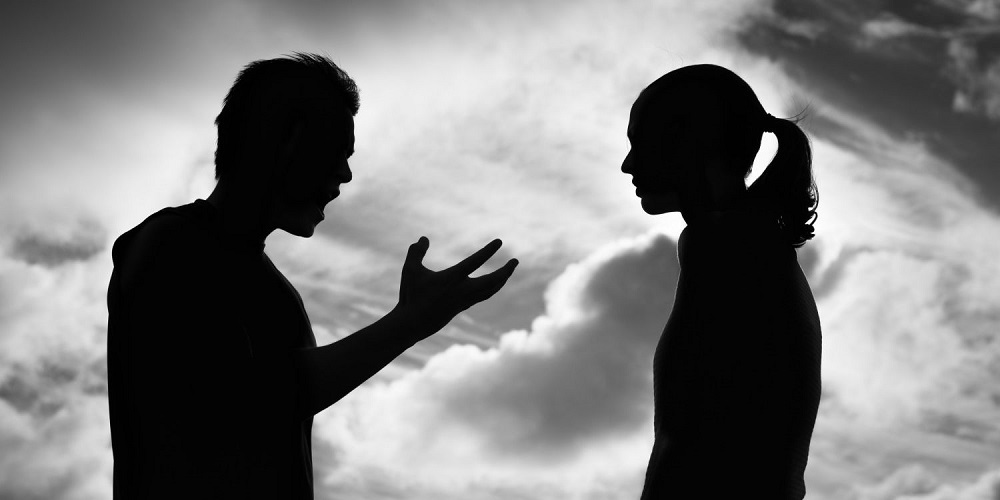 I hope you've heard about IQ tests and quizzes, most of which you can do online. But have you ever heard of a Difficult Person Test or Difficult Personality Test? A significant number of civilizations throughout the world use a variety of criteria to determine how difficult people's personalities are. The IDRLabs Difficult Person Test is one such standardized evaluation. Chelsea Sleep and her team at the University of Georgia started it for the first time. Does that seem intriguing to you? I know it does, and your heart is contemplating discovering more about this challenging exam, right? So please remain with us and read until the end to learn more.
IDRLabs Difficult Person Test History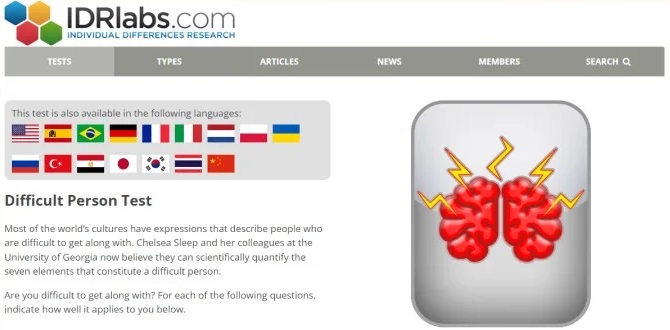 The early stages of the IDRLabs Difficult Person Test are important to understand. Under the direction of Ph.D. candidate Dr. Chelsea Sleep and her colleagues, the IDRLabs created this test for the first time. The IDR difficult person quiz is unrelated to any particular psychology subject, even though they were studying antagonistic structure. Dr. Sleep references the Difficult Personality test in one of his thesis papers.
What's The Format Of A Difficult Person Test?
The format of the IDRLabs Difficult Personality Test is rather straightforward. Thirty-five questions based on various facets of your personality are available. There are just two possible answers to each question: Agree or Disagree. You must read the question and select the answer based on your point of view. You will receive a score on the Difficulty Test once you answer all 35 questions.
IDRLabs Difficult Person Test Importance
The personality tests created by specialists via peer research aim to address a pressing issue at all times. For instance, a person's capacity to control their own and others' emotions is assessed through an emotional intelligence test. In addition, the KTestone Color Personality Test humorously assesses a person's nature depending on the answers you will select to their questions. A Difficult personality test is also subject to several factors. Check out the key points below to see why you should use IDRLabs' Difficult Person Test.
Clinically Oriented
The Difficult Person Test is a clinically validated tool for determining a respondent's standardized results. The test's format is comparable to Dr. Sleep's and her colleagues' doctoral dissertations.
Free
The IDRLabs Difficult Person Test does not require previous registration or sign-up. You may take the test and receive free ratings for grandiosity, aggression, dominance, risk-taking, etc. There needs to be an upgrade plan to check the results. The test is free from top to bottom.
Professionally Designed
The difficult personality test's format and style incorporate many conceptual elements developed by expert psychologists and researchers.
Statistical Measurements
The measurement nature of the difficult person quiz is statistical. Hence, the quantitative test results are accurate and valid.
How Is The Difficult Person Test Helping In Clinical Psychology?
The Difficult Person Test examines several traits inside a single person based on research that has been reviewed and thoroughly investigated. Dr. Sleep's research examined several defining characteristics of difficult people. Even though the current test was created for educational objectives, its concept may be used in clinical psychology. For example, several professional psychiatrists use it to diagnose patients. The difficulty tests theorem, however, is independent of any connections, organizations, or scholars. Borderline Spectrum is another comparable test. Via quizzes, it determines whether or not you have Borderline Personality Disorder.
How To Take The Difficult Person Test?
Here is the link to the IDRLabs' Difficult Person Test: https://www.idrlabs.com/difficult-person/test.php
You may browse directly to their website and answer the 35 questions to obtain results.
What Are The Top Traits Of A Difficult Person?
The following table describes the traits that may be used to assess a person's difficulty. IDRLabs' difficult person test includes them in its process.
What To Do If The Difficult Personality Test Says You Are Difficult?
Has your Difficult person test score been high? You then have a difficult personality. As long as you are yourself, there is nothing wrong with this, so don't worry. Nonetheless, here are a few points you must remember.
1 – Release your fear, insecurity, and doubt. Accept optimism, soulfulness, and confidence
2 – Ask additional questions, especially to yourself. You can only find the answers to your life's most difficult questions.
3 – Be kind to others, maintain your humanity, and assist as many people as possible.
4 – Show respect only to those who are deserving of it. Respect is earned.
5 – Love people without expecting anything in return. When doing this action, you will have a magnificent sense of optimism.
FAQs:
What Does The Difficult Person Test Mean?
A series of psychological, self-report questions make up the difficult person test or DPT. These questions assess an individual's compassion, respect, agreeability, and sociability. Dr. Sleep and her team developed the early quizzes on the questionnaire identifying personality disorders.
Is The Difficult Person Test Legit?
The format of the difficult person test is based on a substantial and in-depth study of the behavioral traits of people. People who pass and score well on this examination are regarded as difficult. Nevertheless, free online tests such as this challenging personality test do not offer accurate results of personality traits. Despite this difficulty, the test has a distinguished reputation in educational and clinical psychology.
What Is IDRlabs?
IDRLabs developed individual Personal Assessment Tests. It is also known as the IDRLabs Difficult Person Test. They are supposed to determine each individual's unique personality characteristics. The test questions comprise scientific and peer-reviewed questions based on professionals' end-to-end study. These difficult personality quizzes from IDRLabs help people find their real selves.
Consider The Following:
Conclusion:
In conclusion, everyone should take the Difficult Person or Difficulty Test at least once. Human psychology and traits are complicated, and no study can characterize them completely. The Difficult Person Test does not, however, give a solid assurance. Yet, user feedback shows it is effective and accurate in many instances. Mental health professionals can benefit from a definitive mental health assessment or personality evaluation using this test. Regarding the IDRLabs difficulty test, do you have any more opinions or points to make? Please post them in the comment section below; we can't wait to hear from you.