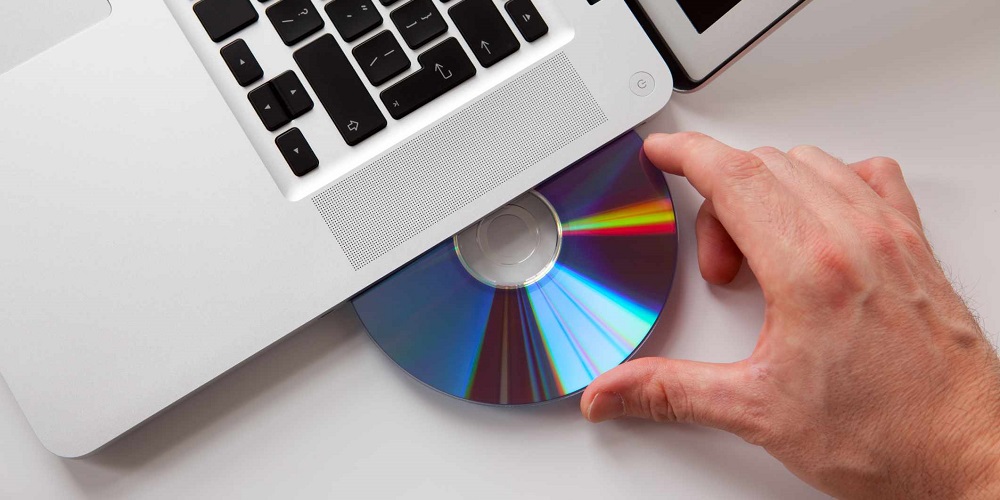 Once upon a time, DVDs were the most popular form of entertainment. DVDs simultaneously provided us with the highest-quality video and audio. However, DVDs are now becoming increasingly outdated. Moreover, some significant drawbacks exist, such as unpleasant storage needs and a lack of endurance. Therefore, you should Copy DVD if you wish to access your content in the future. However, copying all the DVD folders isn't a clever option. It occupies a great deal of space and needs to be customizable. And that's why you need good DVD Copy software to perform this. In this post, we present the most dependable DVD Copy software. Shall we start?
The Best DVD Copy Software
Let's have a look at the Best DVD Copy Software. 
DVD-Cloner is the optimal solution for 1:1 DVD copying. It is not the case that additional features are unavailable in this package. However, the 1:1 Mode provides the very best output quality. There are options for Movie Complete Copy, Split-DVD Copy, Movie Only Copy, Customized DVD Copy, and a Blu-Ray to HDD Copying option. Features may differ depending on whether you purchase the Gold or Platinum version. For example, DVD Burning is exclusive to the Gold version. However, some users claim that DVD-Cloner is complex in several respects. For example, if you want to store the files on an HDD, there may be additional procedures. Having said that, with the money you're paying, DVD-Cloner gets the job done.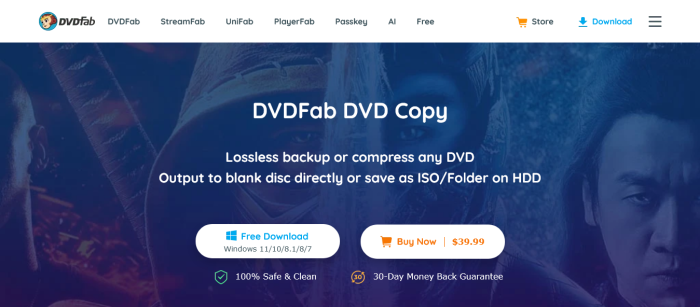 DVDFab DVD Copy is equipped with all the best features for copying DVDs. It offers six DVD Copying options, including Full Disc Copy, DVD Cloning, Main Movie Copy, Merging, Splitting, and Customization. DVDFab offered the best speed and performance of all the DVD copiers software we tested. DVDFab supports several input sources, including DVD Discs, ISO Files, and previously copied DVD folders. According to users, DVDFab is also effective with damaged DVDs. The supplied features are of the highest quality, and the entire user interface is compatible with most devices. Expanded media support and encoding options are a true boon for professionals. It offers a free version, although the premium version may be required. It is the best DVD Copy software currently available.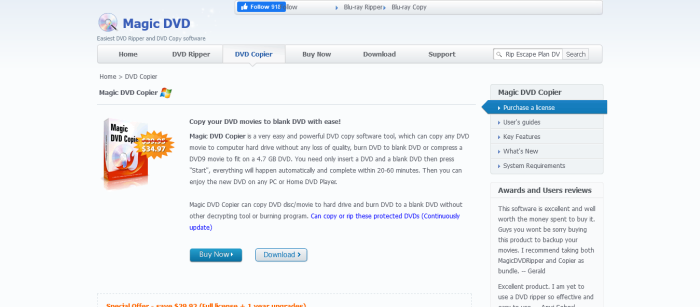 Magic DVD Copier is a simple solution for copying DVDs to various formats. It allows you to copy DVD contents to the hard drive and a whole DVD onto a blank disc. The ability to compress a DVD9 movie into a 4.7GB movie was another fantastic feature. This is fantastic if you wish to minimize the file size with minimal loss of quality. On the other hand, there is limited customization for selecting the movie names and chapters you wish to copy. Besides the option to compress files, Magic DVD Copier lacks sophisticated features. It is also considerably less expensive than alternative options. From this vantage point, it is satisfactory.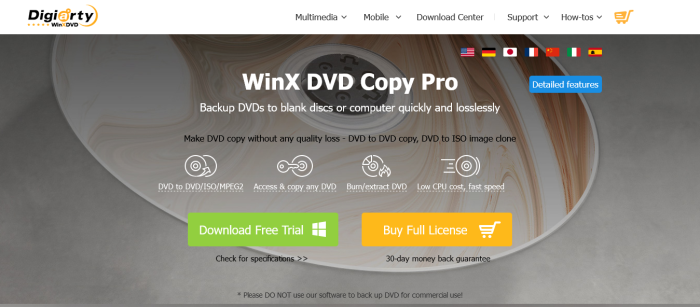 WinX DVD Copy Pro, another well-known DVD copying software, provides free and commercial options. This software allows you to copy a DVD onto another disc, ISO file, or MPEG2 file. In brief, you can ensure that the DVDs are almost universally reusable. Virtual ISO files may easily be burned to DVD Discs thanks to the built-in burner. WinX DVD Copy Pro's ability to decrypt DVDs and erase country codes is a feature we adored. WinX DVD Copy Pro's User Interface is unsophisticated, which is one of its cons. It lacks several copying modes. Nevertheless, given the reasonable cost and support for damaged discs, we'd recommend it.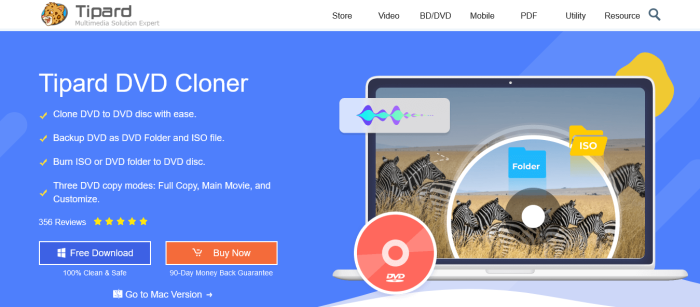 Tipard DVD Cloner is among the best DVD copy software options and is reasonably priced. Technically speaking, Tipard DVD Cloner is a DVD Cloner, although it can perform nearly all sorts of copying. For example, it lets you back up DVDs to the hard drive and burn previously created DVD backups. Support for many DVD formats, including DVDs 5 and 9, is especially outstanding, given the price. There are also adjustable copying modes. Using Tipard DVD Cloner would be simple for all users. We would adore it for the vast number of features if not for the faster speeds. In the end, you spend less money on a greater number of DVD management options.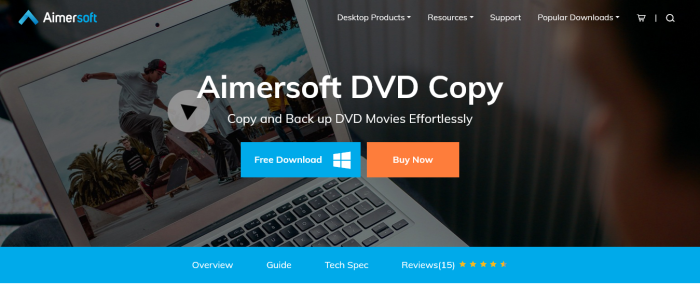 Aimersoft DVD Copy is compatible with Windows PCs and Macs and offers superior performance and features. Unlike many of its competitors, it lets you copy DVDs into compatible formats. To convert, you only have to pick the desired device. You may flexibly choose the best copying mode. There are Main Movie Copying, Split Copying, and Compression Mode options. This tool provides nearly all the typical features you would expect from DVD Copy software. There are no significant concerns with Aimersoft DVD Copy. It performs exceptionally well due to its elegant User Interface. Even though all features are accessible on both Mac and Windows, Mac performs somewhat better.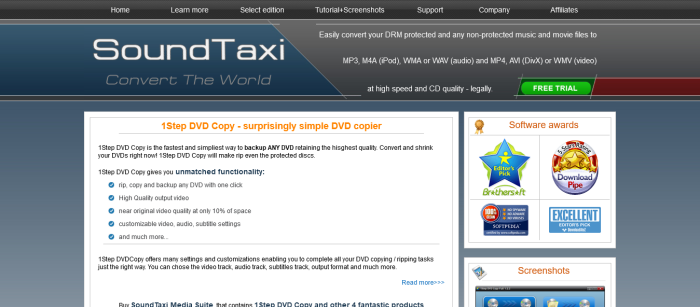 1Step DVD Copy is the easiest DVD Copy software available on the market. It is offered as a component of the SoundTaxi Media Suite. Thus, obtaining a bundle of utilities is possible for a reduced price. In the case of the copying program, the entire procedure is straightforward. You can rip, copy, or make a backup of a DVD with a single click. This is the best DVD copying and ripping tool for individuals who need prior knowledge. 1Step DVD Copy, on the other hand, sacrifices video quality and conversion options. Few resources support various inputs and outputs. Nevertheless, considering the customization options, it's an excellent package for media fans.
Also, Take A Look At:
Conclusion:
These are the best DVD Copy software options available on the market. We have attempted to include many DVD copying and backup solutions. We hope the options will allow you to choose the best package for your customization – or simplicity – demands.