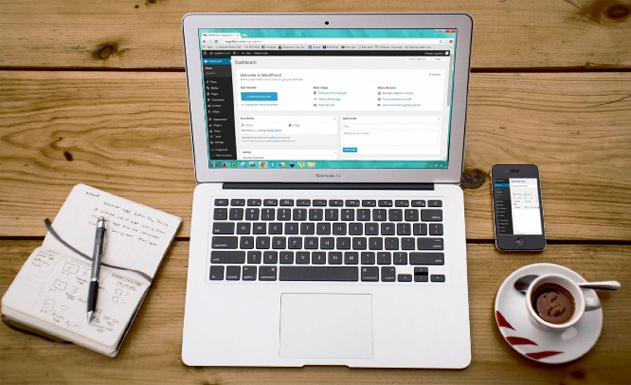 File uploaders enhance user experience on websites powered by WordPress. They mostly look like a button or link that prompts the user to choose files and submit them for upload. Unfortunately, this process can become complex. That's where easy uploaders come in.
In this article, we'll look at what easy uploaders are, figure out which features users should look out for when looking for an easy uploader, and learn how to set them up.
Understanding the Easy Uploader Concept
Only WordPress users can upload files directly to the website using the dashboard. So, if a user wants to upload something on a WordPress website, they'll require security credentials to log on to the website. This can be extremely time-consuming.
However, when we use the right uploader, uploading any type of document or file becomes much easier.
Streamlining File Uploads in WordPress
A WordPress file manager helps to streamline common file-based operations using the admin dashboard. For instance, it can provide users with a control panel or FTP access without needing to log onto any external services.
This way, file uploads can be streamlined and help unlock several useful functions within a WordPress website.
Benefits of a Seamless Process
A file upload plugin is a game-changer for a WordPress website. Apart from improving usability and engagement, it can also help with enhancing user experience and improving the overall experience.
Moreover, an easy file upload can also help with the following:
● Simplifies admin tasks. File upload plugins help simplify administrative tasks and reduce the need to manage documents and files.
● Broadens site functionality. Features like multiple file uploads and drag-and-drop uploads enhance a website's functionality.
● Secure file transfers. Implementing settings like file type restrictions and size limits for uploads can help prevent users from uploading corrupted or infected files.
Role of Third-Party Plugins
Third-party file management plugins play an important role in website administration. Let's understand how they help enhance a WordPress website's capabilities:
● They enable users to preview common file types, including media files like images and videos.
● They allow users to set limits on file uploads and the number of files per user.
● They are typically compatible with numerous extensions. This can help users improve their uploading process without needing to worry about integration issues.
Key Features of an Easy Uploader
Let's look at some features users should always look out for when choosing an easy uploader:
1. User-Friendly Interface
An easy uploader should have a user-friendly interface that doesn't require technical expertise to navigate. This can enable users to select relevant files, reduce uploading-related frustration, and help prevent errors.
2. Instant Previews
An instant preview feature opens a dialogue box showing the current content in preview mode. It also works for Javascript file uploads, helping users configure settings and double-check the uploaded file before saving.
3. Auto-Optimization
Using auto-optimization, a plugin can improve page load times drastically by reducing file sizes and retaining quality. These files also consume less bandwidth and facilitate quick and easy file uploads, which is great for users who have weaker internet connections.
Utilizing Third-Party Plugins for Easy Uploads
WordPress plugins are essential for web development and business growth because they help with website customization, SEO, performance optimization, security, traffic analysis, social media integration, and e-commerce.
For instance, some plugins give users full control over which document they can accept andhow they'd like to receive it.
Setting Up the Easy Uploader
We can set up an easy uploader from any third party. Let's understand how.
1. Plugin Installation
Before using the plugin, users have to install it. Here's how to do that:
● Open the WordPress dashboard and look for top third-party plugins located in the "Plugins" section.
● Click on the "add new" icon.
● Search for the third-party plugin. Look at its features to check whether it aligns with the website's requirements.
● After choosing the most suitable plugin, click on "install."
● When the installation is complete, activate the plugin and use it.
2. Basic Configuration
For an optimal experience, it's important to configure the plugin. Here's what users need to do:
● Open the plugin's settings through the WordPress dashboard.
● Review the settings.
● Customize the outlook of the uploader plugin and save all the changes.
Enhancing User Interaction
User interaction can make or break a plugin experience. Let's understand how a plugin enhances user interaction on a website:
1. Customization
Developers can easily customize the plugin using the WordPress dashboard. Here's how to do it:
● After the plugin installs, open the "appearance" option given on the left side of the screen.
● Click on the "start customizing" button.
● Upload the files to replace the default logo.
● Make further changes to the background and fonts as needed.
2. Mobile Responsiveness
Over 55% of users use mobiles to access websites. And if the website is responsive on phones, a huge chunk of the website traffic will never convert.
Moreover, features like long animations and complex navigations don't work well with mobile by default. So, a website should be designed in a way that it seamlessly integrates with these features no matter which device a user uses.
Leveraging Third-Party Plugin Integration
Let's understand how to leverage third-party plugin integration for improved file uploading efficiency:
1. Efficient File Management
A third-party plugin helps website owners to manage website files directly. This means there's no need for FTP access for the hosting control panel. Aside from that, plugins offer features like categorization and tagging. These can be used to sort files, locate them, and manage them much more effectively.
2. Additional Functionalities
Some plugins offer additional functionalities like direct file transformations and conversions. This means files like images can be directly optimized for web use, making it a much more efficient way to store files and boost website performance.
Security Considerations
When using third-party plugins, it's important to ensure the security of sensitive information that users upload. Here are some security considerations users should make:
● Restrict the file types to be uploaded so that users don't upload any corrupted or malicious files by mistake.
● Disable uploading files to the media library and server to limit access.
● Always look for a plugin with file restriction capabilities so the uploaded file's location can be changed easily.
Developer Tips and Best Practices
Here are some tips and best practices to keep in mind when using an easy uploader:
● Prioritize a responsive design for the website.
● Focus on UX/UX elements such as typography and leveraging white space. These help to give more depth to web pages that look more sleek and readable.
● Keep the user experience in focus. Take empathetic steps to ensure the offers fit the needs of users.
● Ensure easy accessibility to enhance user experience.
Conclusion
Implementing an easy uploader using third-party plugins provides users access to additional functionalities. Developers can enhance the file upload process through different functions like mobile responsiveness, additional security features, and better UX/UI.
So, explore different plugins to understand which suits a website's narrative and integrate it for enhanced operations.
FAQs
1. What's the advantage of using an "easy uploader" for my WordPress website?
Using an easy uploader replaces the need for an outside FTP client. It also allows an administrator to add themes and a type of file to WordPress directly from inside WordPress.
2. How do third-party plugins enhance the default WordPress file upload functionality?
Third-party plugins carry much more functions compared to the default WordPress plugin. Users can use features like previews and drag-and-drop, as well as upload multiple files at the same time.
3. Do these plugins support mobile devices and responsive designs?
Since most users access websites through phones, these plugins are designed to support mobile devices as well, making it easier to upload files using a mobile device.