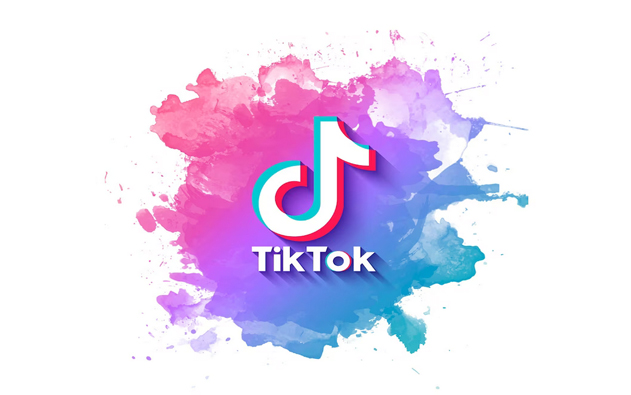 How to Get Verified on TikTok Without Followers: TikTok allows users to create and share 15-second videos on any topic they choose. The TikTok app offers a wide range of audio clips from songs, filters, and cool effects for users to choose from. Another option is to add videos you have made on your phone directly. TikTok now has a reactions function that allows users to record and share their reactions to videos. TikTok's verification process needs to be clarified; unlike other platforms, you can't apply for verification. TikTok users often have questions about the blue tick and getting verified without followers. Are you looking for tips on the TikTok verification hack? Keep reading!
How to Get Verified on TikTok Without Followers
TikTok gives verification badges to help users choose which accounts to follow. On TikTok, you'll often see a neat blue tick next to the username on user profiles and search results pages.
Verified TikTok accounts have increased visibility and are seen as more credible. A verification badge is like a seal of approval for TikTok owners. Having a TikTok-certified credential can boost your singing, acting, writing, or even business ownership career. Getting TikTok authentication can increase your reputation and help you grow.
What the Blue Tick Gives You on TikTok?
Below are the main plus points you received by a blue tick on TikTok:
1. Added Authenticity
Verifying your account makes your content seem more authentic because followers can be sure they interact with real people.
2. Increased Visibility and Reach
The platform shows verified content to more users more often because it knows users want to see it.
3. More Credibility
When followers know who is running the account, they are more likely to trust it and tell their friends about it, which helps the account reach more people.
4. Greater Sponsorship Deals
A verified account on TikTok increases your chances of getting sponsorship offers from different businesses.
Do Verified TikTokers Get Paid?
Verified creators on TikTok do not receive payment. However, TikTok stands out by working closely with its artists to help them connect with businesses and secure sponsorships.
How Many Followers Do You Need to Get Verified on TikTok?
The site does not have any specific requirements for verification. To qualify for the TikTok Creator Fund, you need a minimum of 10,000 followers.
How Do You Make Yourself Verified on TikTok?
TikTok provides verified badges to help users decide who to follow. A verified logo helps users know if they're following a real or fake account. Here are some tips for getting verified on TikTok:
You must regularly publish engaging and authentic content to build a successful social media brand. A good reputation makes attracting, keeping, and expanding your following simpler. It's important to create exciting content from the beginning and keep going.
1. Follow TikTok's challenges and hashtags
TikTok users support companies that follow the app's trends.
2. Choose Trendy Music
Music is an essential part of the site. Make sure to stay updated on popular songs and artists on TikTok. Please include them in your videos to gain attention and maximize their popularity.
3. Obtain Media Coverage
Being featured in a magazine, newspaper, radio, or TV is advantageous. A great way to spread your message is by appearing in blog posts, YouTube videos, and podcasts with famous entrepreneurs.
4. Follow Timely Newsworthy or Trending Subjects
If people want to hear your opinion on current events or popular topics, you are more likely to be noticed.
5. Get Verified on Another Social Networking Platform
You can request verification on popular social media platforms like Twitter, Facebook, and Instagram. Becoming verified on other social media sites increases your chances of getting verified on TikTok. The TikTok crew can determine if you're a genuine online celebrity by checking for a blue tick on your Facebook, Twitter, or Instagram accounts. You can also connect those accounts to your TikTok account.
6. Go Viral
This one might be obvious. Most TikTok accounts require a big viral boost before getting verified. If your videos appear on the For You tab of TikTok, you'll gain more viewers and followers. It will catch TikTok's attention. When verifying accounts, TikTok looks for essential factors, such as higher activity and engagement.
7. Make Memorable Opening to Video
Ensure your video grabs viewers' attention in the first few seconds, or they'll scroll past it.
8. Tell a tale
Not everyone can dance. Those who can make their message memorable or humorous have an advantage.
9. Make Brief Videos
TikTok looks at how long people usually watch videos when evaluating quality. Viewers are likelier to watch an 8 to 10-second segment to the end than a one-minute video.
10. React to Comments
By doing this, you can increase the number of people who see your content and engage with potential followers. Make sure to build a community with every post you create.
What is the Fastest Way to Get Verified on TikTok?
Getting verified on TikTok quickly is not guaranteed, and no specific method exists to achieve it.
Caution: Watch out for scammers on TikTok who ask for money in exchange for verification. TikTok doesn't charge fees for verification. They have a detailed and creative process to verify deserving accounts.
But here are some tips to ensure fast verification on TikTok:
Discover your unique talent and keep nurturing it to foster growth and creativity.
Stay updated with TikTok's challenges and hashtags.
Listen to popular music.
Get media attention
Stay updated on current events, trending topics, and popular subjects.
Verify your account on a different social media platform.
Become famous on the internet.
Create a captivating introduction for the video.
Please keep your videos concise.
Respond to the comments.
How Do You Get TikTok Verified in 5 Minutes?
There is no guaranteed method to get verified on TikTok quickly or without having followers. To become verified, you must work for a few months. It's nearly impossible for regular users to get verified on TikTok within 5 minutes.
How to Get Verified on TikTok For Free?
TikTok does not charge any fees for verification. This means that you get verified on TikTok for free.
How do You Get Verified With No Followers on TikTok?
Here are tips to get verified on TikTok without followers:
Discover your area of expertise and generate content centered around it.
Always participate in TikTok challenges.
Use TikTok hashtags correctly.
Stay updated on the popular songs and artists currently trending on TikTok.
Seek media attention.
Stay updated on current news and trending topics.
Verify on another social media platform.
Create popular videos that become viral and gain traction.
Create a video message that is memorable or funny.
Please keep your videos concise.
Respond to the comments.
Also Read;
Final Words
This guide helped you learn how to get verified on TikTok without followers. If you have any questions or ideas, please leave them in the comments below. Please also inform us about your desired next learning topic.