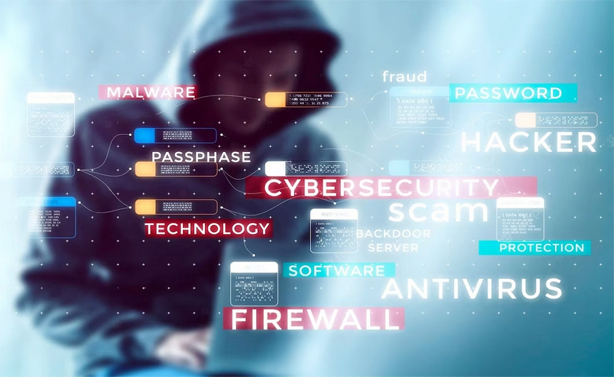 Protect Your Business Against Cyber Threats: Every business with an online presence needs cyber security. Businesses must update their security measures to keep up with the rapidly increasing cyber threats. Regardless of a firm's size, neglecting security can have severe consequences. Cybercriminals are everywhere online and always searching for security weaknesses to exploit businesses.
Cybercriminals can steal a business's private information and hold it for ransom or use it to blackmail clients. It can harm the business's reputation and lead to financial losses. To avoid becomming a victim to cybercrime, businesses should follow these simple steps to protect themselves.
1. Install A Security Software
Ensure your company's website and computers have up-to-date software to protect against cyber threats. Consider purchasing an updated version with the latest security measures to detect and handle new viruses discovered daily. Online platforms are less secure than we believe. Neglecting security plans can greatly harm businesses. To keep your business safe, have security software protecting your computers and website from viruses and bugs.
2. Password Protect Your Online Platforms
Use a strong password that limits access to keep your website or social media account safe. Choose a password that is not obvious, such as your pet's name or date of birth. Instead, use complex passwords that are very difficult to detect.
You can use a password generator app that creates random passwords. Use two-factor authentication for your business websites. It will make it harder to access private information. Make sure your employees are following the security protocol, too.
3. Share Data Through Secure Channels
Data leakage often occurs when you share your business data with others. You may need to collaborate with another company or provide your clients access to your company's data. It's common for the other firm to request due diligence when making a deal. Data breaches are common in such cases.
Use secure channels to share your data. Virtual data rooms help manage, store, organizing, and sharing important business information. Get your business a virtual data room (VDR) by partnering with reliable companies. Virtual data rooms are secure platforms that encrypt and protect information, making them a trustworthy way to share business data.
4. Keep Systems Updated
Ensure you update your company's computer systems and website with the latest versions. An outdated version may leave you vulnerable to the latest bugs and viruses online. It puts your business at risk of more cyber threats.
Remember to update your systems whenever updates are available. If you are still waiting for an update notification, ask your IT department not to do it manually. Don't take chances with your business by being careless.
5. Consult Experts Team For Services
To enhance your security, seek advice from computer and software engineers specializing in this area. They can suggest the most up-to-date measures for you. If you don't have a highly specialized IT company or you're running your own business, you may need to be up to date on the latest cybersecurity trends.
Final Words
Hiring an expert team for outsourcing can improve your ability to handle cyber threats.