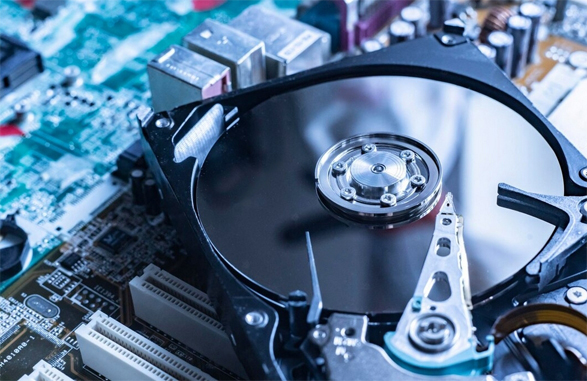 Best Data Recovery Software for Mac OS X: You hope you never have to use the best data recovery software. Unfortunately, many computer users will eventually need to use this type of program. We will review Mac's top 15 data recovery software applications to help you recover your data. This article will give you information about the best Mac data recovery software. We'll cover topics like Mac data recovery experts, Disk Drill for Mac, and the top Mac data recovery software for 2023.
15 Best Data Recovery Software for Mac OS X in 2023
In this article, you can find out the best data recovery software here is the list below;
1. Disk Drill Data Recovery for Mac
Disk Drill is a top data recovery software for Mac users. This tool is a complete and comprehensive data recovery solution. It offers advanced features to enhance data security on your computer and devices. This tool can quickly recover files from various external devices like iOS and Android.
Disk Drill can recover various file types, making it the perfect choice for recovering lost or deleted data. The app can retrieve multiple data types like images, music files, videos, and essential documents. You can preview recoverable files before purchasing the whole product.
The app uses efficient scanning algorithms to search your disks for lost and damaged files. The quick scan quickly finds recoverable files, while the deep scan can be used on any disk, even if it doesn't have a file system. Before starting the procedure, you can choose the file types you want to recover to narrow down the scanning results.
By using Disk Drill's "Recovery Vault" and "Surefire Recovery" features, you can enhance the data protection on your Mac. These functions monitor metadata for deleted files and quickly recover files deleted from the Trash can. Using Disk Drill proactively removes the uncertainty of recovering lost and deleted files.
Website: https://www.cleverfiles.com
2. Softtote Mac Data Recovery
Softtote Mac Data Recovery does not support the latest macOS version. However, it is worth considering for Mac users who want user-friendly data recovery software with a guided approach.
Next up in our data recovery program review is Softtote Mac Data Recovery. This application is compatible with macOS versions 10.7 to 10.14. This tool can recover files from various file systems like NTFS, HFS, HFS+, HFSX, HFS Wrapper, and FAT.
The program helps you recover data from your system disk drive or other storage devices. This tool offers flexible file filtering to speed up scanning. It can also recover deleted, damaged, or corrupted files in various formats.
Users love Softtote Mac Data Recovery because it has three Recovery wizards that make it easy to recover photos, files, and partitions. You can preview all recoverable files before choosing which ones to recover and which to leave behind.
The biggest issue with this data recovery software is that it doesn't work with the newest macOS version. It wouldn't be so bad if Softtote Mac Data Recovery were more affordable. The good news is that there's a free trial version available. You can use it to test the software's capabilities before deciding whether to purchase it.
Website: http://www.softtote.com
3. Cisdem DataRecovery for Mac
This versatile program can help you recover any file deleted, damaged, or formatted on your Mac or peripheral device. The recovery process has three steps: choosing a data loss scenario, scanning for recoverable files, and performing data remediation.
Cisdem DataRecovery for Mac is an excellent data recovery software that stands out for its simplicity and focus. The developers focused on creating a user-friendly service for Mac users who are not tech-savvy instead of trying to do too many things at once. Their main goal was to help with everyday data loss situations.
When you start using Cisdem DataRecovery for Mac, it will ask you to choose the data loss you want to recover. You can choose from Basic Data Recovery, Trash Recovery, Formatted Data Recovery, External Drive Recovery, and Advanced Data Recovery options. The following steps demonstrate the selected data recovery option, simplifying the process.
Cisdem Data Recovery for Mac can help you recover over 200 different types of files. It includes commonly used formats for photos, audio, video, documents, and archives. We support all major storage devices and file systems.
You can try Cisdem DataRecovery for Mac for free before buying it. It also has a 30-day money-back guarantee, so you can get a full refund if it doesn't recover your data.
Website: https://www.cisdem.com
4. M3 Mac Data Recovery
M3 Data Recovery is free software that can recover data on macOS. It works with all recent versions, from Mountain Lion to Catalina. This tool can handle various file system formats, including encrypted APFS drives. It can also recover files that have been deleted from your Trash bin.
Whether you need to recover lost files from a formatted hard disk or a lost partition, M3 Mac Data Recovery simplifies the process with just a few clicks. The Mac data recovery software has advanced features beyond what its primary interface suggests.
Firstly, it can recover data from encrypted APFS volumes and drives that are unreadable or cannot be mounted. If the storage device is not damaged, M3 Mac Data Recovery can recognize it and retrieve the necessary data.
If your Mac is having trouble starting up, you can use M3 Mac Data Recovery in macOS Recovery mode to help fix the issue. You can quickly get a bootable M3 Mac Data Recovery version from the web without creating a recovery drive. Just use a single command.
M3 Mac Data Recovery has two scanning modes, but its recovery efficiency for video and picture files is disappointing. However, the recovery process was intuitive and straightforward.
Website: https://www.m3datarecovery.com
5. PhotoRec Recovery Software for Mac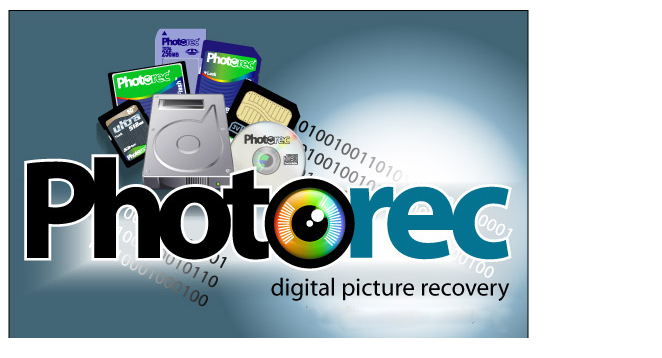 PhotoRec is a free and open-source data recovery application. It can recover more than just pictures from your hard drive and other storage devices.
PhotoRec is a companion program to TestDisk, a software for recovering and repairing partitions. It can help make disks that won't boot work again. First, use TestDisk to repair file system damage. Then, use PhotoRec in read-only mode to safely recover any lost data. It ensures that files are not overwritten during the recovery process.
Contrary to its name, PhotoRec can recover more than just photos. The designers claim that it can recognize over 480 file extensions, about 300 different types of files. It makes it one of the most comprehensive data recovery software for Mac. Here is the complete list of file formats that PhotoRec recognizes.
PhotoRec is open-source data recovery software that doesn't have a graphical user interface. It makes it easy for designers to adapt it to different operating systems. As a result, PhotoRec can run on Mac OS X, Windows, Linux, * BSD, and even Sun Solaris.
Not having a graphical user interface can be a challenge for inexperienced users. However, we found PhotoRec's command-line interface to be easy to use. That's why we would recommend it to anyone without hesitation.
Website: https://www.cgsecurity.org
6. Lazesoft Mac Data Recovery
Lazesoft Mac Data Recovery is a free application that helps users recover deleted files from Mac devices. You can use the tool to recover from damaged or deleted partitions. The software also lets you restore data from different external devices.
Only a few free data recovery software applications for Mac OS X offer unlimited recovery. Typically, users can preview recoverable files for free but need to purchase a license or subscription to recover them. Lazesoft Mac Data Recovery stands out and deserves a spot on this list.
Endless recovery isn't valuable if the application can't deliver good recovery results. Although Lazesoft Mac Data Recovery has an outdated interface, it is still effective in recovering deleted files. Despite being less user-friendly than similar applications, we successfully recovered most of the deleted files without any issues.
Lazesoft Mac Data Recovery now supports the exFAT file system, making it compatible with all commonly used file systems. The Apple File System (APFS) is the only exception. It is available in macOS High Sierra (10.13) and newer versions. Lazesoft Mac Data Recovery only supports Mac OS X up to version 10.9 Mavericks, so it does not provide any assistance for APFS, the latest file system used in Mac OS.
Website: http://www.macdatarecoveryfreeware.com
7. TechTool Pro
TechTool Pro is a tool that helps you test and fix issues with your Mac. With this tool, you can do drive testing and repair, monitor your network and connectivity, run memory tests, and more.
TechTool Pro is a comprehensive toolkit that offers a wide range of tools for repairing and maintaining hard disk drives and systems. TechTool Pro's Volume Rebuild tool is excellent for data recovery. It can quickly fix common drive issues.
TechTool Pro includes a complete testing suite to help you identify any issues with your Mac's hardware and storage devices early on before they can cause significant damage.
TechTool Security helps you safeguard essential files and folders from accidental deletion by fully backing up your directory structure. It can help you find and recover a necessary file if you accidentally delete it. It can read the backup like a map and guide you to the right place to retrieve your files. Every copy of TechTool Pro comes with TechTool Protogo. It allows you to create a bootable diagnostic device for your portable Mac. It includes TechTool Pro and all its powerful tools for diagnosis and recovery.
Website: https://www.micromat.com
8. Ontrack EasyRecovery for Mac
Ontrack's EasyRecovery app helps recover data when it's accidentally deleted or formatted from your storage device. You can retrieve lost data from your primary hard drive or any external storage device.
Ontrack EasyRecovery is more prevalent among professionals than regular Mac users because its interface could be more polished and intuitive.
Ontrack EasyRecovery, like other data recovery software, uses a Recovery wizard to help users through the recovery process. Each step involves choosing from different options, some of which are easier to understand than others.
Step 3 requires users to select a recovery scenario that matches their data loss issues. Choosing file systems to search for is a requirement in Ontrack EasyRecovery, which could be problematic.
The free version can recover 1 GB of data, which is a generous amount that should be sufficient for most users. Ontrack EasyRecovery comes in different versions: Home, Expert, Premium, Specialist, and Toolkit.
Website: https://www.ontrack.com
9. Tenorshare Data Recovery for Mac
Tenorshare UltData for Mac lets you preview recoverable information in real-time, making it easy to choose which files to restore. Recovering your data is easy with a three-step process using advanced scanning algorithms.
Tenorshare is experienced in creating software applications for macOS. They used this experience to make Tenorshare UltData for Mac very user-friendly.
The core of the Recovery procedure is a simple 3-step process that anyone can figure out without needing an online guide or video tutorial. To recover your lost data, select the storage device where it was initially stored. Then, start scanning the chosen device. Finally, you review the recovered files and select the ones you want to recover.
The process should only take a few minutes, but some users have experienced slow recovery. It may take longer for you. Tenorshare UltData for Mac can recover up to 550 file formats and provides a preview for most of them.
This data recovery software now works with macOS 10.15 Catalina. To unlock limitless Recovery, you have two options: you can either get a monthly or yearly subscription for Tenorshare UltData for Mac, or you can purchase a lifetime license. The annual membership costs almost the same as the lifetime license, so there's no point in spending money on it.
Website: https://www.tenorshare.com
10. Data Rescue 5 for Mac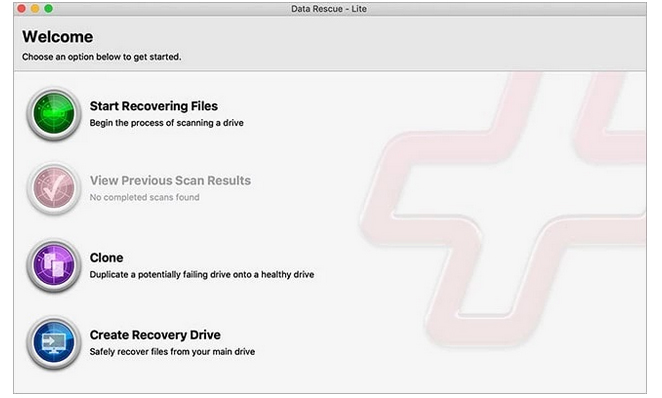 Data Rescue 5 is a tool for recovering Mac OS X 10.10 data or later. It can recover data from your disk drives, external drives, SD cards, solid-state drives, and other devices.
This Mac data recovery software is well-known and popular. It has a simple recovery process, and unique features make it stand out from other similar applications.
To recover lost data using Data Rescue 5, select the device you want to recover from, choose the appropriate scan type, and wait for the application to complete its task. The Quick Scan option is excellent for recovering data from devices that won't boot or install, while Deep Scan is perfect for retrieving files that have been completely deleted.
Mac users with OS X versions 10.10, 10.11, 10.12, 10.13, and 10.14 can use Data Rescue 5 to quickly create a startup drive for recovering a non-booting internal drive. Unfortunately, the creators of Data Rescue 5 cannot provide support for this feature on Mac OS X 10.15 and newer. It is because of the limitations imposed by Apple.
Consumers have the option to choose between a Basic or Professional license. The Requirement license allows activation on one system and recovery on up to five drives. The Expert license has no activation or recovery limitations.
Website: https://www.prosofteng.com
11. Wondershare Data Healing for Mac
Wondershare has created an application that helps you recover lost or deleted data on a macOS computer. It can retrieve files like videos, images, music, and more. The application is compatible with macOS 10.9 to 10.15 (macOS Catalina).
The creators of this macOS data recovery software are well-known for their simple video editor, Filmora. They have also developed various tools to help solve everyday problems Mac users face. Recoverit is one of these valuable utilities.
Wondershare Recoverit is designed for regular Mac users who need a simple and effective way to recover lost information. It has an easy-to-use interface that makes it clear where to click next to retrieve your data. The software can recover over 200 file types but focuses mainly on images and videos.
The latest update includes two helpful features: Advanced Video Recovery and Video Repair Work. The first one can recover videos by putting together video pieces. In contrast, the second one can fix broken video files by using a sample video file shot with the same device as the damaged video file.
Wondershare Recoverit has two great functions for photographers and filmmakers. However, you must buy an expensive yearly membership license to use them. It makes the software quite costly.
Website: https://recoverit.wondershare.com
12. Minitool Power Data Recovery
Minitool Power Data Recovery is a well-known app with free and premium versions. It should be able to meet the needs of many Mac users. If you've recently lost or accidentally deleted an important file and want to restore it, here's what you can do.
Minitool Power Data Recovery is very popular among Windows users. Mac users may think the version is worse, but that's not necessarily true. The main reason it is less popular is because of the truth. You can recover 1 MB of information for free (Windows users can recover up to 1 GB).
If you ignore the obvious attempt to convince Mac users to spend money on a license, there are many reasons to choose Minitool Power Data Recovery. It can recover deleted data from all standard storage devices, including optical disks.
Corrupted hard disks and detachable storage devices are different from our innovative solutions. There are various data recovery algorithms that users of Minitool Power Data Recovery can use. The app could be more efficient in recovering video and music files.
Recently, Minitool Power Data Recovery received a big interface upgrade. It's easier to use now. The new interface allows you to apply search filters with just a few clicks easily. Quickly locate files by simply typing their names.
Website: https://www.minitool.com
13. EaseUs Data Recovery Wizard for Mac
This tool helps recover data on macOS versions 10.9 to 10.15. One of its notable features is the ability to create a USB drive that can be used in emergencies. Recover lost data from a backup drive on a Time Device.
EaseUS is a famous software company that offers a range of valuable applications. EaseUS Data Recovery Wizard for Mac is a powerful, user-friendly software combining impressive features with easy-to-use functionality. Works on both Mac and Windows. This software has already helped many people with data recovery. The world can recover data that other similar apps couldn't retrieve.
The software can handle permanently deleted files, partition problems, and even complex data loss situations caused by improper formatting. EaseUS Data Recovery Wizard for Mac supports over 1,000 file types, as stated on its website. It has the highest amount compared to other data recovery software on this list. Confirming this claim objectively would be very difficult. Based on our experience, EaseUS Data Recovery Wizard for Mac can recover all data types. Here are some commonly used file formats you can use without any worries.
The free version of this data recovery software can recover up to 2 GB of data. Many users need to upgrade to the Pro edition, which is unsurprising. Our services offer both unlimited recovery assistance and free one-on-one remote support. Recovering from Time Machine backups and more.
Website: https://download.cnet.com
14. Stellar Mac Data Recovery Professional
Stellar Data Recovery Specialist for Mac is a tool that helps you recover deleted files from your Mac computer. This tool can recover files, including photos, documents, and videos accidentally deleted. A hard disk drive (HDD) with formatting errors.
The data recovery abilities of this software are excellent, and its interface is easy to use. The Excellent Mac, Data Recovery Professional, is a great choice for Mac users. Additionally, for those who want to quickly recover deleted files, photos, videos, audio, and other data. The Mac Data Recovery Professional is excellent at recovering data from various storage devices like APFS, HFS, HFS+, ex-FAT, and NTFS. There are different types of storage devices, including hard disks, solid-state drives, flash drives, and combination drives. You can use SD cards with either Thunderbolt 3 (USB-C) or USB.
The latest update lets you recover your device using a USB flash drive. Users can retrieve information from crashed Macs that are unable to boot correctly. Another essential feature to be aware of is drive health monitoring. It can create an image of a damaged storage device to help recover data quickly and securely. You can download Stellar Mac Data Recovery Specialist for free but can't use it to recover any data. You must buy one of the three licenses: Professional, Premium, or Professional. The cheapest one costs $79.99.
Website: https://www.stellarinfo.com
15. RStudio for Mac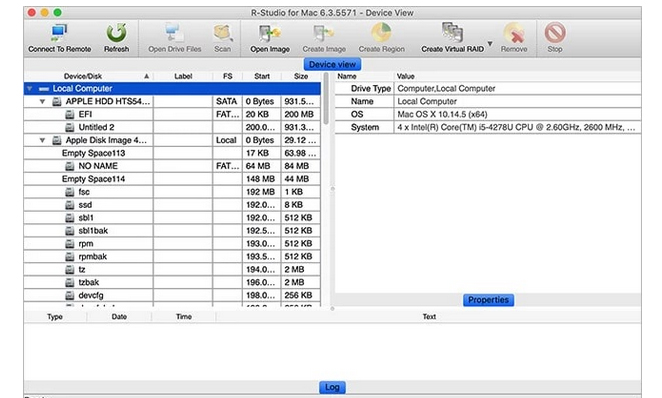 R-Studio for Mac is a software that can recover deleted data from different file systems. It uses advanced scanning algorithms to do this. It can also restore formatted partitions and drives and create an image file of a disk with bad sectors to help recovery.
R-Studio for Mac is a data recovery software that is packed with features. It is suitable for both professional users and regular home users. This software can recover data from commonly used Mac, Windows, and Linux file systems. It supports APFS, HFS+/HFS, FAT, NTFS, ReFS, UFS1/UFS2, and Ext2/Ext3/Ext4.
R-Studio for Mac is highly recommended by professionals. It has advanced data recovery features and many useful functions. These include a built-in hex editor, support for RAIDs, and the ability to create an image file of the entire storage device for recovery purposes.
R-Studio for Mac has advanced features, but its user interface could be clearer and more manageable. Unlike other data recovery software, R-Studio for Mac displays much information on one screen instead of hiding it until necessary.
The free version of R-Studio for Mac can recover unlimited files as long as they are smaller than 256 KB. To recover larger files, users must get a routine license for $79.99 or an industrial license for $899.00.
Website: https://www.r-studio.com
Conclusion
Here we list some of the best data recovery software for Mac. Whatever the cause, if you have removed or lost data. You will also need to use some Mac file recovery software. The key is to remain calm and to stop utilizing the drive. Where you will try to recover your data as quickly as feasible, if you continue to use your disk or partition, your data may be overwritten. They are recoverable. So stop using it and download and install data recovery software on another drive or partition.