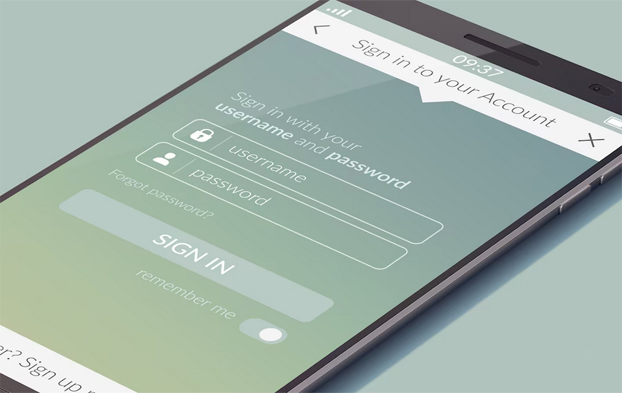 Many individuals use email applications for either business or personal use. Everyone in today's world needs an email account. Cell phones are essential for communication, entertainment, news, and weather forecasting. We sometimes spend much time checking out new apps to never use them again. However, when it comes to email apps, we frequently need to look into other options before sticking with the default. We've compiled a list of the finest Android email applications. These apps contain multiple features as well as a modern user experience.
15 Email Apps For Android in 2023
Here are some of the top email applications for Android users to use for business or personal reasons.
It is one of the top email applications on our list. Microsoft has released Outlook 2010 as its response to Gmail. Outlook was formerly an unappealing and difficult enterprise-grade Windows application that everyone disliked. Microsoft updated Outlook to make it more accessible to everyone, creating an outstanding and user-friendly email client for Android. In addition to Microsoft's email services, Outlook for Android supports Microsoft Exchange, Office 365, Gmail, and Yahoo Mail. We strongly recommend that you test Outlook, mainly if you use Windows, because your Outlook account may be used as your Windows account.
Microsoft Outlook has several annoying glitches. The weird feature is that sending a photo as an attachment is now impossible. To send an image with an email message, you must embed it directly into the email, which is sometimes an excellent choice.
You wouldn't expect VMware, a firm known mostly for cutting-edge virtualization software solutions, to produce a radically innovative email client for Android, yet VMware has. Boxer, the company's email client, has received great praise from many major technology publications and blogs and has been nominated for best mobile productivity software of the year. With features like bulk editing and speedy answers, Boxer is devoted to making email smarter and faster. The software has that storage space that is less expensive than time. Consequently, it focuses on bulk email handling while integrating simple gestures and support for multiple email accounts.
As a relatively new email tool, VMware Boxer Email app for Android could be more polished than some of the other apps discussed in this article. Unless you use the most basic capabilities, you should expect the software to crash occasionally.
Spike's Android email app is one of the most efficient and user-friendly user interfaces. Spike converts your existing email into a chat-like inbox, making email feel as simple as sending a text message while keeping a professional approach for those receiving it.
Spike makes email more usable by reducing repeating threads and clutter and organizing messages. Collaboration features include shared notes and documents, video and audio meetings and conversations, synced calendars, and more. This email client makes it simple for Android users to interact and cooperate over email with anyone.
Spike also filters your low- and high-priority emails, allowing you to focus on what's essential while avoiding annoyances. Spike helps you use email more effectively and efficiently.
Although Google Gmail is most likely installed on your Android smartphone, we couldn't leave out this popular email software. Gmail offers 15 GB of free online storage and access to other Google products like Google Drive, Google Photos, and Google Docs, to mention a few. Gmail's attachment file size limit is 25 MB, which is more than double the size limit in competing email services, and Gmail provides multiple features to help you engage with people you care about. We'll let you decide if Gmail is the best Android email client, but the fact that it's used by over 1.2 billion people globally says volumes.
Many people dislike Gmail because of how frequently and dramatically its design changes. Google wants to stay caught up with its competitors; thus, it is constantly creating new features and experimenting with different design and usability adjustments. If you loathe change, Gmail may occasionally startle you—and not in a good way.
Aqua Mail is a popular Android email app with various customization options and a simple yet powerful user interface. It allows you to send and receive emails from Gmail, Yahoo, Hotmail, FastMail, Apple, GMX, AOL, and other email providers. You may quickly back up and recover your emails by connecting Aqua Mail to your preferred cloud hosting service (Dropbox, OneDrive, Box, or Google Drive). It is among the top Email apps for Android.
Aqua Mail has home screen widgets, smart folders, Exchange and Office 365 calendar sync, a unique email signature for each account, and rapid responses through voice input from an Android Wear wearable. However, many of these features are only accessible through in-app purchases, some of which are expensive.
Like other best Email apps for Android on this list, K-9 Mail is a great email client for anyone that like open-source software. Despite being a community-driven project, K-9 Mail has more functionality and compatibility with IMAP, POP3, and Exchange 2003/2007 (with WebDAV) than many other large-company email applications. It provides free multiple accounts, search, IMAP push email, multi-folder sync, flagging, filing, signatures, BCC-self, PGP/MIME, and more. The one thing K-9 Mail lacks compared to many other top Android mail apps is a modern user interface, which might seem dated at times.
Since the most recent update in September 2018, K-9 Mail is no longer under active development. As a result, many Android users running the most recent operating system have reported problems with email synchronization, alarms, and authentication. Unless you have an older smartphone, you should typically choose modern Android email software.
Newton Mail is a subscription-based email service that aids in email organizing rather than an average email client. Supported email services include Gmail, Exchange, Yahoo Mail, Hotmail/Outlook, iCloud, Google Apps, Office 365, and all IMAP accounts. Newton Mail enhances your email experience by incorporating features like Read Receipts, Snooze, Send Later, Undo Send, Sender Profile, Connected Apps, and others to help you keep your inbox elegantly organized.
At the time of writing, Newton Mail has a dismal rating of 2.0 stars on Google Play. The main reason for this rating is that the program is now $49.99 per year, despite being free earlier. Many reviewers stated that if the charge were a one-time payment rather than a monthly subscription, they would gladly pay it.
If you are looking for the best Email apps for Android, Blue Mail is a professional email client that works with nearly every primary email provider, IMAP, POP3, and Exchange (ActiveSync, EWS, 365). It is configurable mobile notifications let users choose when they wish to receive new emails, and it can display rich-text signatures, allowing you to impress your business colleagues with your company logo and well-structured contact information.
Blue Mail features an integrated calendar, widgets, and many unique email management options, so it may take some time to get used to it and set things up. Blue Mail's innovative and beautiful user experience will reward you for mastering the high learning curve.
Edison Mail is a 2017 Android Excellence Program winner and one of the Google Play Store's most visually appealing email clients. Email services supported include Gmail, Yahoo Mail, AOL Mail, Hotmail, Outlook, Exchange, IMAP, Alto, iCloud, and more. Edison Mail comes with an intelligent personal assistant that manages your inbox and responds to your inquiries quickly, considerably reducing the time it takes to find information from emails.
Edison Mail has now added a dark mode to make it easier on the eyes at night. The dark mode is unquestionably useful, but it may require further refining to handle the numerous reading issues and inaccuracies it has caused.
Yandex.Mail is a free email service offered by the Russian search engine business Yandex. Its Yandex integration provides 10 GB of free storage space and allows email attachments greater than 25 MB. Yandex created the Disk cloud storage service. The Android app for Yandex.official Mail is clean, functional, and free. If you have a well-known name and need help establishing a suitable email address with Western email service providers, Yandex.Mail may be just what you need.
Just don't be surprised if you come across a term that has been mistranslated or a remark that makes little sense in English. Fortunately, this does not happen frequently, and the Yandex.Mail translation staff always works quickly to fix any issues that are reported to them. You can consider it among the best Email apps for Android in 2023.
This email application has the most features of any on the list. TypeApp controls practically everything you need from your Android while providing a pleasant and beautiful interface. It may be the best option if you wish to replace regular Gmail. You may use features such as a single inbox for all your accounts. You may limit who receives specific messages using the shared group function.
This program lets you easily add rich text and a logo to your email signature. The calendar sync function links with Wear OS if you like dark themes. You may further personalize the design by selecting a different color for each account. TypeApp is available to users for free.
Although Cleanfox is not an email client, it is helpful for Android email. Cleanfox allows you to unsubscribe from many senders with whom you are now registered.
Cleanfox sifts through your subscriptions and allows you to stop receiving them or completely erase the emails by linking your email accounts. According to consumer comments, Cleanfox has been troubled by many minor bugs. However, the usability is excellent, and the cost is even better: it is free.
Use Outlook if you're concerned about security. Nine is one of the best email applications on the market. It has no server or cloud capabilities. The Email app for Android connects to email services. It also supports Exchange ActiveSync, which is a need for any product that supports Exchange. You have the option of selecting which folders to sync as well as enabling Wear OS compatibility and other capabilities. Email clients are relatively expensive, and there are a few issues here and there. It is, however, geared toward business users.
Spark Email is yet another tool with a lovely appearance and great functionality. On the Play Store, it has received a lot of great praise, and it's simple to understand why. Spark Email app for Android may be integrated with other services such as Outlook, Google, iCloud, Yahoo, or any IMAP provider.
The app's classification is superb, assisting you in avoiding email overload. The prioritizing feature is noteworthy—you may snooze unwanted emails if desired. Another option for sending a message to a specified recipient at a specific time is email scheduling. Smart mail search allows you to find emails based on keywords, and that's only the beginning. That's not bad for a free app.
For anybody worried about security, ProtonMail is a fantastic email client. The software has end-to-end email encryption. Only you and the person you are emailing can access your emails. The application also supports OpenPGP, self-destructing emails (where supported), and most common functionality like labeling and organizing. In this situation, emails are saved on a server. That server, however, is completely encrypted, and no one, not even ProtonMail, can read it. A ProtonMail subscription is required for many of the features; however, this is about as secure as it gets unless you create your server. It is considered among the best Email apps for Android.
Conclusion
Our email inboxes act as digital portals to the rest of the world. And, happily, we no longer have to turn on a computer to check our messages. Nonetheless, many suitable email applications make Android email more accessible than ever. Furthermore, emailing from an Android smartphone varies from emailing from an iOS device or a PC. The applications described above can help you streamline your Android email usage. It allows you to focus on the discussion of the technology.