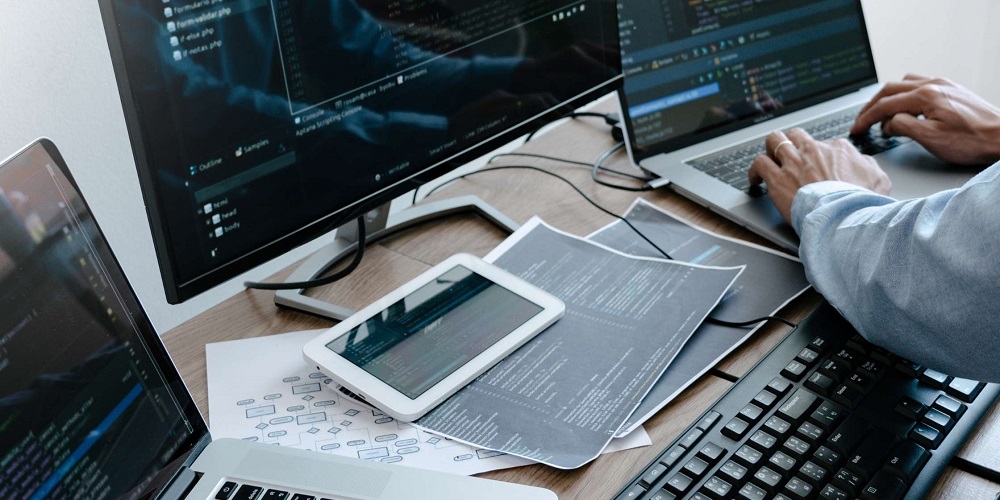 Screen sharing windows, or Remote desktop software, are tools that let you access one PC from another PC remotely. By remote, we mean that users have identical access to the cursor and keyboard of a distant PC. Remote access is highly advantageous for individuals who are separated by great distances, the IT departments of large corporations, and others. However, you need specialized software that connects your PC to the host system to accomplish this. Once the software is installed, you can easily place your client PC with the host PC using the correct credentials. Are you concerned about the technical aspects of screen sharing with another computer? To complete your job, obtain free screen sharing software.
The Best Remote Desktop Software
Even though many Windows computers come with preinstalled software, several superior screen sharing programs can do the job more effectively and provide additional features.
1. Chrome Remote Desktop
Chrome Remote Desktop is one of the simplest and most intuitive screen sharing apps. It's quite easy to install and works as a Chrome extension. In addition, you can add multiple users to the host computer using a security password. However, this app has fewer features than other media players, which is its only drawback.
2. Zoho Assist
Zoho Assist works on a cloud-based software platform and is a boon to IT departments. It's one of the quickest methods to connect with end consumers. It sends email invitations to its users to connect with the host PC and works on an On-demand mechanism. Zoho Assist supports file transfer, video, and voice communication and resolves client-side rebooting issues. It is one of the finest troubleshooting tools for IT companies, capable of resolving all system-related problems. This magnificent app is available in both a free and a paid version. You can connect with up to five devices using the free version. Considering its features, this Remote desktop software is unquestionably worth a shot.
3. LogMeIn Pro
LogMeIn is the best option for large businesses that require a robust and effective screen sharing solution. It is designed to support large enterprises and includes a suite of sophisticated and useful tools that can easily administer multiple systems and users. The only downside is that it's only affordable for some. The premium subscription includes 1 TB of cloud storage as an additional benefit.
4. TeamViewer 14 
This comprehensive Remote desktop software unquestionably merits a place on the best screen sharing software list. This comprehensive Remote desktop software can support many devices and platforms. Moreover, it's the best option due to its easy-to-use user interface. There's also a free version available for residential users. In addition, connecting up to 4k desktops, sharing files, and supporting alternative VPNs is possible.
5. Remote Desktop Manager
It is a must-have app for small and medium-sized enterprises seeking an efficient remote control system for their computer systems. It has a wide variety of features and is easy to operate. Individual users can choose the limited free edition, while large corporations can purchase a site license to support every PC.
6. Remote PC
For personal or professional use, a Remote PC is appropriate for both. Both individual users and large businesses can benefit from it because it works on the Cloud. Multiple computers can be configured with the host PC, and users can be added using an access key and password. All removed connections are secured with AES-256 encryption, and the use of access credentials increases the level of security. A support team is also available 24/7 to assist users and customers. For the first year, individual users can subscribe to this remarkable tool for $51.12.
7. Remote Utilities for Windows
"Remote Utilities for Windows" is another trusted and reliable option in the top screen sharing software category. It has remarkable features that can compete with even the most expensive software. This robust tool allows users to connect up to ten PCs. It works on two platforms: the Host software, which is installed on the Host PC, and the Viewer software, which must be installed on the clients' PCs. The only downside to this remarkable technology is that it only runs on a Windows PC.
8. Connectwise Control
This potent app is intuitive and packed with features. Access and support are the two main pillars on which it works. Support is a Cloud-based utility that allows users to access their machines in real-time. It also employs two-factor authentication and AES-256 encryption to assure top-tier security. In addition, users can schedule meetings, print documents remotely, and transfer files. Its standard plan costs $35 annually and permits a single user to connect to three distinct systems.
9. Remote Access Plus
It is unquestionably an exhaustive troubleshooting tool for IT support departments and system administrators. A user-friendly interface is included with this easy-to-install and easy-to-use tool. In addition to the fundamental features, it provides additional advantages such as audio and video conversation, remote termination, text messaging, and numerous others. Vendors can obtain a free trial plan to evaluate the efficacy of this remarkable tool.
10. VCN Connect
VCN Connect is another well-known name on the top screen sharing software list. It is ideal for multinational corporations. The user's devices are simple to connect, monitor, support, and collaborate with. With this potent Remote desktop software, real-time remote access is very easy.
Consider The Following:
Conclusion:
This article should have addressed your questions and concerns regarding "How to share a screen." So please select the most appropriate tool and get it begun.