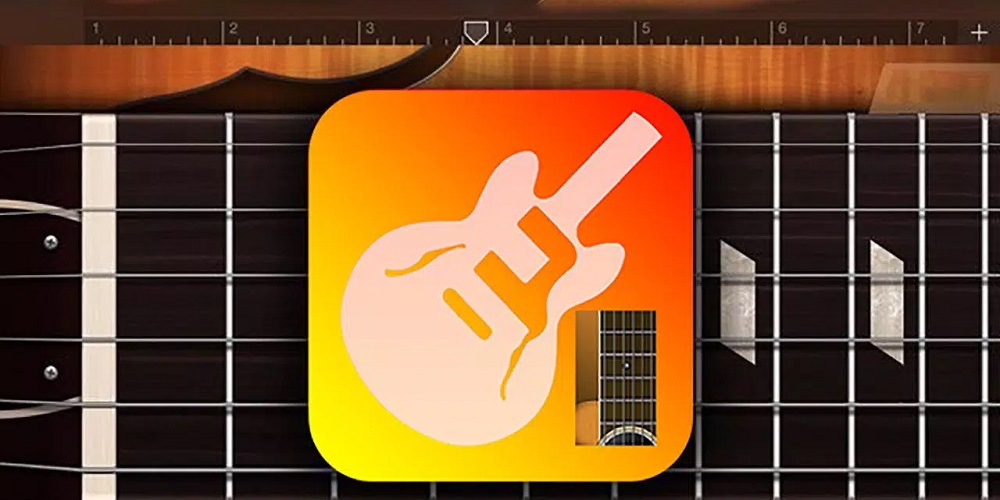 GarageBand is an extremely popular audio creation app for macOS and iOS devices. GarageBand is not the best DAW for professional use, but if you're looking for a portable DAW to play, learn, and record, it should suffice. However, as a matter of its quality, it is not available for Windows. In this article, we will determine if there is a method to use GarageBand on Windows and, if not, what GarageBand alternatives are available.
GarageBand Features
1 – Tens of thousands of Loops from genres like EDM, Hip Hop, and more.
2 – Near-to-perfection Virtual Drummer Kit. 
3 – Synths with shape-shifting controls. 
4 – Audio effect plugins. 
5 – Share completed songs through social networks.
The GarageBand For Windows – Is It Possible?
Although several folks have attempted to get GarageBand for Windows, something must be fixed. So, instead of using GarageBand on Windows, we recommend experimenting with the alternatives. With official support, it is worthwhile to experiment, as software compatibility/hardware compatibility is crucial for audio production software utilities to function effectively (which is not the case here).
Note: Each GarageBand alternative given provides the same fundamental set of features essential to create music. They differ solely in production quality, VSTs, plugin support, and proprietary tools. Therefore, we have outlined the distinctive characteristics to consider when selecting the optimal GarageBand alternative for your needs.
The Best GarageBand Alternatives For Windows
Let's have a glance at the Best GarageBand Alternatives for Windows.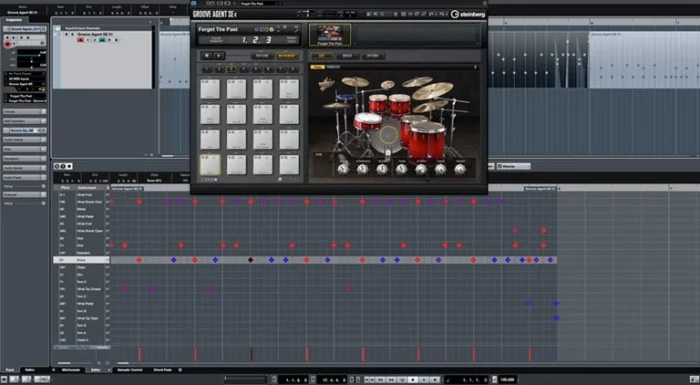 CUBASE is among the most popular GarageBand alternatives for Windows 10. It has a lot of sophisticated tools. The Cubase Elements version is considerably more suitable if you only want to make music. Cubase Pro is the best option if you want to record vocals with effects, have increased VST support, and have access to a lot of other professional features.
Contrary to LMMS, Cubase is not free. All of the GarageBand alternatives listed below (except Tracktion 6 and Pro Tools free edition) require payment. However, Cubase is worth getting if you wish to compose music forever (as a job or pastime). If you've the budget (100 Euros), this is the Windows GarageBand you've been waiting for.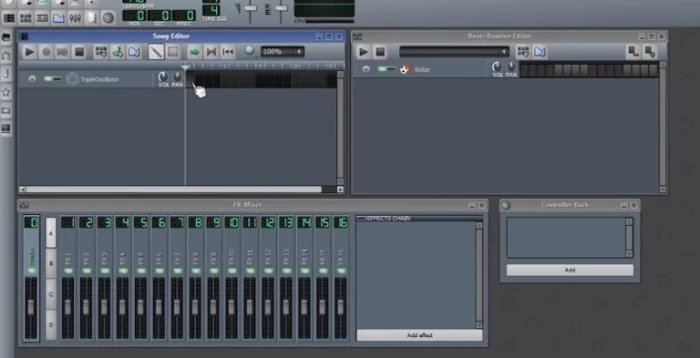 LMMS is a free, cross-platform, open source digital audio workstation that is a straightforward GarageBand alternative for Windows. It features a contemporary, user-friendly interface that makes creating music simple. Instrument and effect plugins, presets, sample loops, and VST are baked with the software utility. However, the VST database is very small. Therefore, if you are interested in music creation for simple covers, instrumentals, background scores, etc., LMMS should suffice.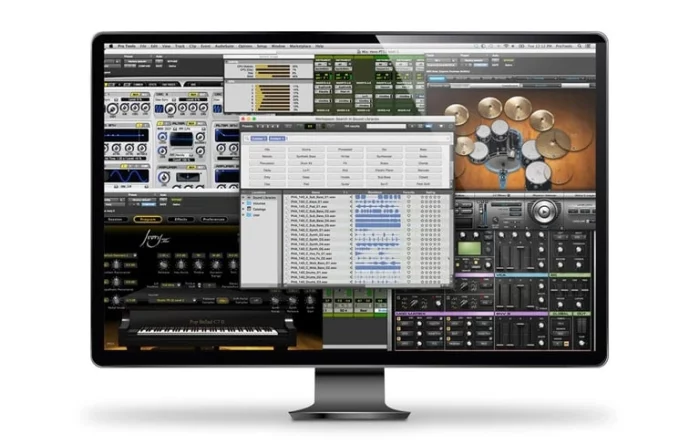 It is one of the best professional digital audio workstations available. Pro Tools First, accessible for free, should be your first preference if you're relatively new to music production. You will get access to all the fundamental tools necessary to compose an incredible piece of music. The loop library will be far smaller than the premium version, but it is still possible. It is far superior to GarageBand for obvious reasons.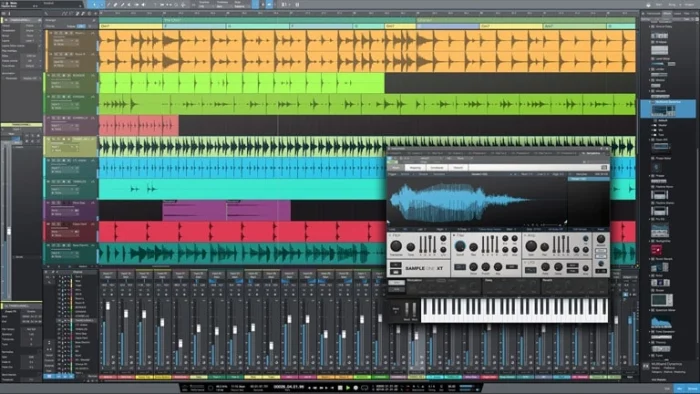 Studio One is yet another outstanding GarageBand alternative for Windows. I have been using it myself (the Studio One Artist edition). It has been priced similarly to Cubase's editions. The artist version is sufficient if you wish to use a restricted number of high-quality VSTs. However, if you prefer third-party VSTs, you will need to consider the pro version. Studio One also offers remote software for an iPad, Android tablet, or Windows tablet, allowing you to control the audio workstation from your mobile device, making it more versatile and handy.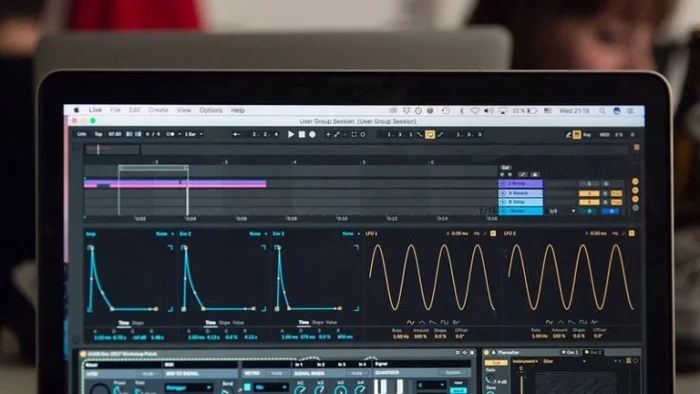 Ableton Live is the software most frequently recommended by professionals for use with a MIDI controller. Well, each DAW discussed in this article is well-equipped with MIDI controller integration features. Nonetheless, Ableton Live is a popular option for this. Possessing an Ableton Push device is a definite benefit. You will likely forget why you need GarageBand for Windows.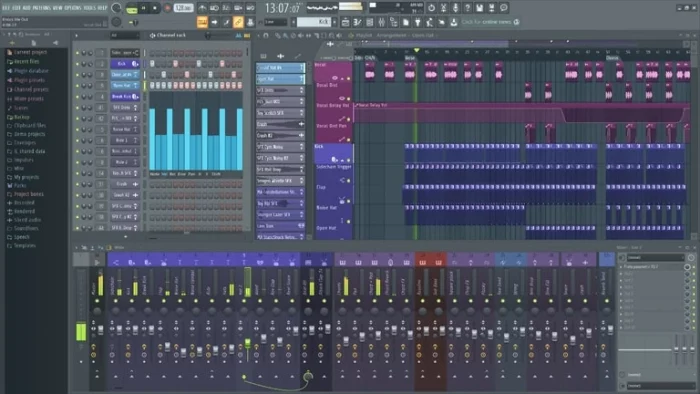 FL Studio is a formidable tool for composing music. It provides an extensive collection of loops, plugins, and instruments. Depending on whatever edition you purchase, you will receive the loop content, samples, plugins, and instruments necessary for your project. I would not suggest FL Studio's fruity version; therefore, if you intend to replace GarageBand with FL Studio, you need at least purchase the production edition.

Popular DAW is an affordable GarageBand alternative to more pricey music production software utilities. It includes nearly every key tool required for a professional musician to create music.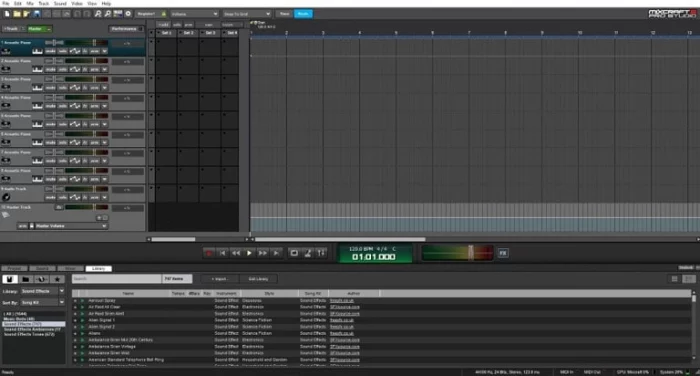 Mixcraft 8 by Acoustica is an excellent tool for all levels of music makers. And it is an essential GarageBand replacement for Windows for novices. It is light on system resources, so you may experiment with it even if you have an older laptop. Mixcraft 8 is a cheaper alternative to other DAWs with all the advanced tools you might want in music production software.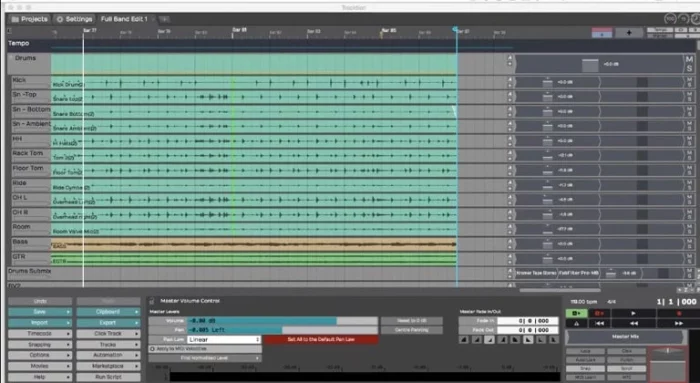 It is a free GarageBand alternative for Windows. It is entirely free, with no in-app purchases available. You may execute all the fundamental music producing tasks for free. However, if you wish to use its extensive plugin library, upgraded virtual instruments, and other features, you must purchase them individually.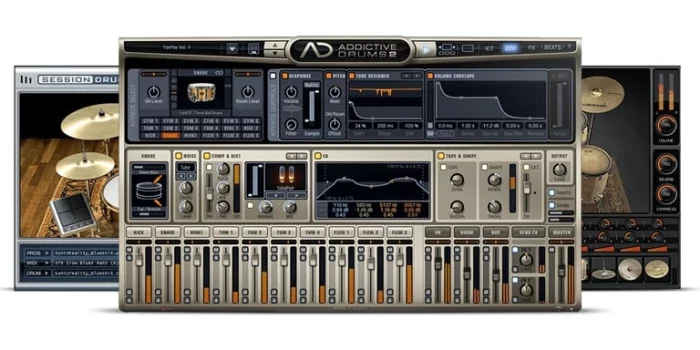 SONAR is a comparable digital audio workstation that may serve as a potent GarageBand replacement for Windows computers. It provides better/cheaper price options if you wish to avoid spending a fortune experimenting with music creation. The best part is that you may sample the software for 30 days without entering your payment card information. Yes, it should be a wonderful deal if you already know what you're receiving before making the purchase.
The Bottom Line:
We know GarageBand cannot be used on Windows since there is no official support. In addition, there are better options for composing music than GarageBand. Yes, it may be useful if you have a MacBook and an iPad. However, the GarageBand alternatives for Windows provide superior and more robust features. Therefore, you should attempt the GarageBand alternatives; if you're a professional, I recommend Cubase, Studio One, and Ableton Live.