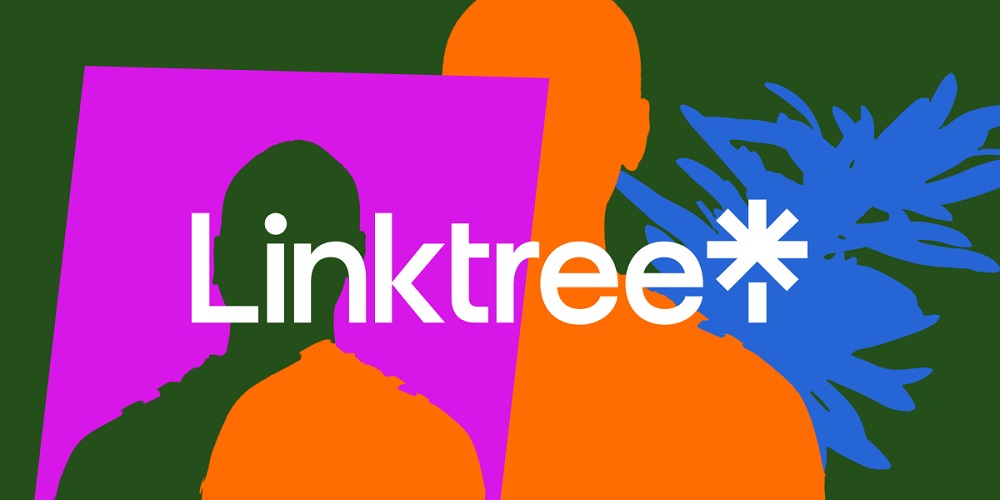 Linktree is an app enabling you to create a personalized page with vital links you want to share with your audience and followers. The Linktree app is compatible with social media platforms, including Facebook, TikTok, Instagram, Twitter, Twitch, and others.
What Is Linktree? And What Is Linktree Used For?
Influencers and businesses mostly use Linktree to create and maintain unique URL links that can be used in bios. The links are intended to assist your audience in finding your merchandise, pro products, or custom forms. The links and link templates provided by Linktree may be a very easy and effective approach to assist your audience in discovering more content that you have created.
Features
Linktree is a really basic app, but it's also incredibly effective. It includes three key pro features to assist you in boosting your social media bio. They consist of the following.
Link in Bio Templates.

Content Sharing.

Growing Your Audience with Analytics.
Link In Bio Templates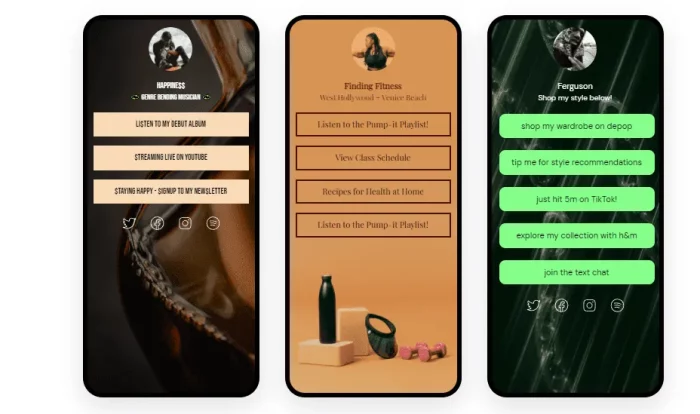 To facilitate audience engagement with your content on Linktree, Linktree offers a variety of links in bio templates. Below are some samples of the many bios in bio link templates that Linktree may create. The free templates are wonderful, but you can create your own to match your brand's aesthetic.
Content Sharing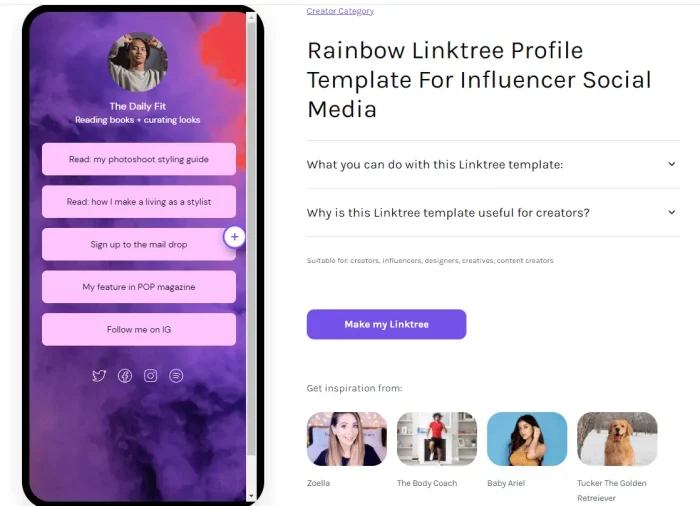 The Linktree app enables you to create customized landing pages for each link that may be shown to your followers. In addition, the Linktree app is extremely user-friendly and enables you to share links to your other social media profiles so that your fans can locate you on several platforms.
Growing Your Audience with Analytics
Linktree also allows you access to your analytics, which is an additional benefit. For example, it may provide the number of views, clicks, and average click-through rate for your links.

This may be useful for determining how frequently your audience clicks on your links and what types of conversions you are experiencing. On top of that, you may view the various places from which your audience originates.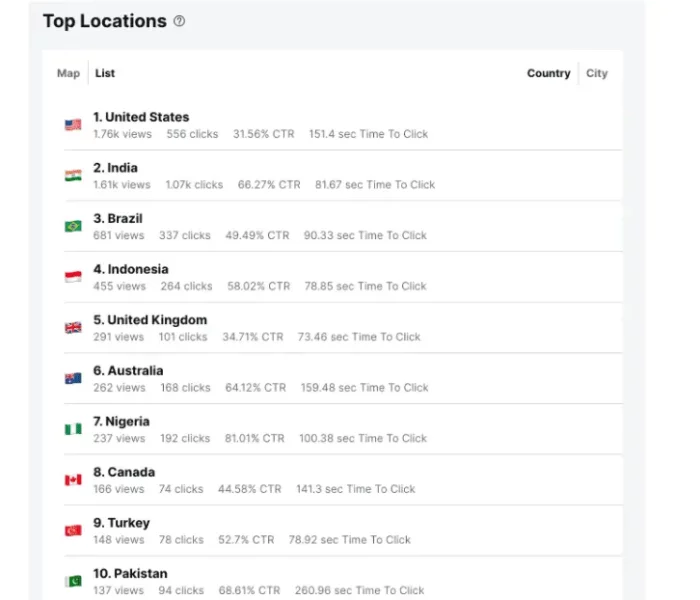 Check out the entire list of analytics here > Linktree Analytics.
On top of these features, Linktree includes several connectors that make linking to other social media profiles simple.
Linktree Pricing
Linktree features two distinct tiers: a free version and a pro premium version. The free version allows you to create minimal theme customizations for your profile and access certain link statistics. The Linktree Pro version grants you access to more features, such as configurable backgrounds, landing pages, buttons and colors, social media links and icons, and jump links. In addition, their pro version is only $6 per month, which is quite reasonable.
Can You See Who Viewed Your Linktree?
While you cannot know which specific user clicked on your Linktree link, you can see where they came from.
Guide On How To Create A Linktree Account?
Establishing a Linktree account is simple. The procedure and a helpful video tutorial are outlined in detail below.
1 – Enter your email address and confirm your account.
2 – Create a username. 
3 – Register and create a password.
4 – Choose three categories that best define your content and business.
5 – Choose a plan.
After registering and making an account, it's time to create links to share with your audience.