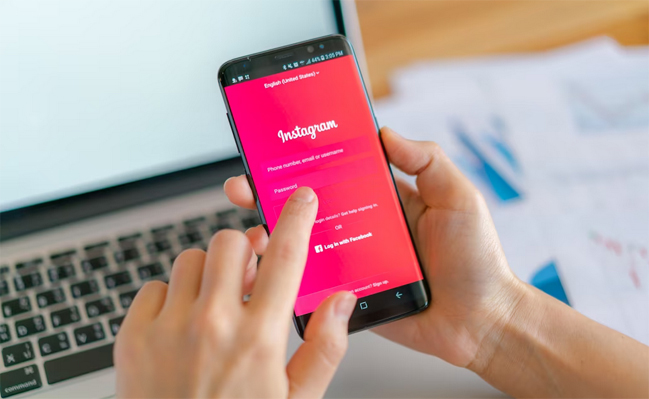 Change Instagram Business Account Address: Are you a business owner who has recently relocated to a new location or opened a new branch and wishes to update your Instagram account with the new address? Or you may have discovered an error in your profile's business address and want to correct it. Regardless, this guide will serve as a guide for changing the address associated with your Instagram business account. Let's get underway!
How to Change Instagram Business Account Address
We recognize your intent to create a business account on the platform. You don't want more confusion or lost consumers due to out-of-date location information. To ensure consumers can readily locate and contact you, it is essential to maintain accurate contact information. It's time to shift your focus to a new location and inform your online customers!
Quick Answer
To update the address in your company's profile:
1. On Instagram, select the Edit Profile option.
2. Select Contact options, then Business address.
3. Enter the new address and save the changes by following the on-screen instructions.
Can You Add an Address to an Instagram Business Profile?
Yes, Instagram allows you to add your business address to your profile, appearing on your profile page and in search results. It can aid your customers in locating your physical location. This feature is especially useful for businesses that wish to advertise an actual storefront or office location on Instagram.
Can Multiple Addresses Be Associated with an Instagram Business Account?
Yes, multiple addresses can be added to your Instagram business account. This feature is especially useful for enterprises with multiple locations or who provide services in numerous regions. However, Instagram allows the addition of a single primary address, which will be displayed on your profile. You can add addresses by creating location markers in a post or by including them in the Get Directions icon on your profile.
Why Is It Important To Maintain An Up-To-Date Instagram Business Address?
In recent years, Instagram has become a major platform for business and marketing. We'll explain why it's crucial to maintain an updated business address.
Having the correct address on your Instagram business account guarantees that your customers can locate your physical location.
1. Boost visibility
With an up-to-date address, your business will be able to appear on Instagram's map feature, which can help you attract local consumers.
2. Brand Credibility
A wrong or obsolete address can cause consumers to lose faith in your brand. On the other hand, a precise business address demonstrates dependability and credibility.
3. Improved engagement
By providing a physical location, consumers can readily identify your business when they visit, increasing page engagement.
Follow these steps to update your Instagram business address:
1. Open Instagram and navigate to the Profile area.
2. Select the Edit Profile option.
3. Select Contact alternatives.
4. Tap the Business address option to modify the address.
5. Enter your new address in the spaces provided.
6. To approve changes, tap the checkmark icon in the upper-right corner.
7. Repeatedly press the checkmark icon to save, then tap it again.
Your Instagram profile will be updated with the new address.
ALSO READ:
Best Instagram Story Viewer Anonymously
We trust this article has helped you learn how to change your Instagram business account's address. If you have any queries please include them in the section below.