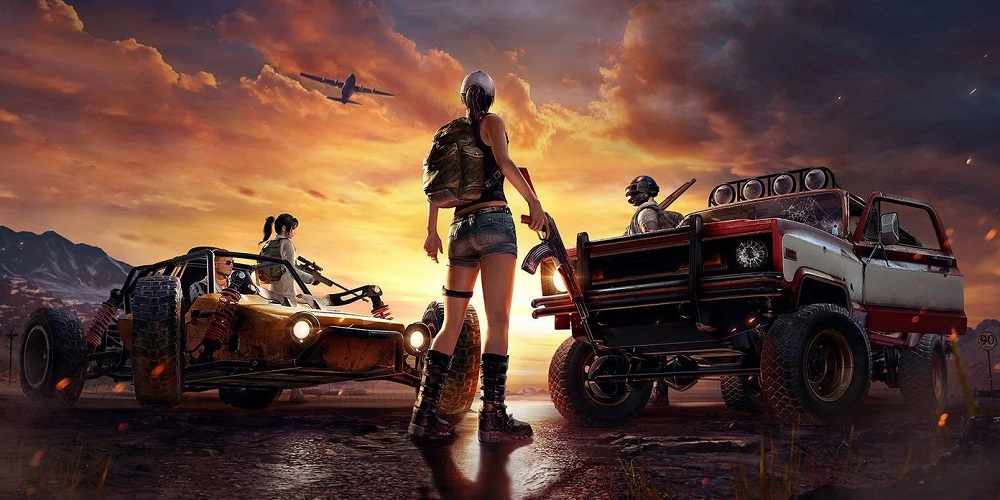 Fix PUBG 'Out Of Video Memory' Error On Windows: If we glance around, we will see that everyone is playing PUBG. If you are unfamiliar with PUBG, it is a battle royale game in which you and 99 other players are placed on an island. It would be best to survive until the finish while eliminating all opposing players. It is an extremely addicting game that has attracted many players.
PUBG is accessible on nearly all platforms, such as Android, iOS, Windows, Mac, etc. PUBG Mobile is played on Android and iOS, whereas PUBG PC is played on desktop users. The game does not change. However, as with all other online games, PUBG PC is plagued with bugs. If you've played PUBG PC for a while, you may already be familiar with sporadic lags and freezes.
A few PC gamers have recently contacted us with an error message stating, "Out of video memory." The error message shows while attempting to launch PUBG, prohibiting users from accessing the game. Full error message: "Out of video memory while attempting to allocate a rendering resource. Verify that your video card has the minimum memory, try decreasing the resolution, and/or close other running apps."
How To Quickly Fix PUBG 'Out Of Video Memory' Error On Windows?
Even players with the most recent and powerful graphics cards see this error. Therefore, this is a form of error that can completely spoil your game experience. Therefore, we have chosen to provide some of the most effective solutions for fixing the 'Out of video memory' error when playing PUBG on a PC.
Ensure Computer Meets The Minimum Requirements
PUBG PC is a demanding game that requires a more powerful processor and graphics card. Therefore, having a solid combination of CPUs and graphics cards is essential for running PUBG PC at the best value rates. The minimum and recommended system requirements to successfully run a PUBG PC on your computer are listed below.
Minimum
Operating System – Windows 7, 8.1, 10 (64bit). 
Processor – Intel Core i3-4340 or AMD FX-6300. 
RAM – At least 6GB of RAM. 
Graphics – Nvidia GeForce GTX 660 2GB / AMD Radeon HD 7850 2GB. 
Direct X Version – DirectX 11. 
Network – At least 512Kbps. 
Storage – Minimum 30GB of free space. 
Recommended
Operating System – Windows 10 (64-bit). 
Processor – AMD Ryzen 5-1600 / Intel Core i5-7600k. 
RAM – 8GB RAM. 
Graphics – Nvidia GTX 1060 6GB or higher. 
DirectX – Version 11. 
Internet – 1Mbps. 
Storage – 30GB of Free Storage. 
These are the minimum and recommended system requirements for a computer to run a PUBG PC properly. If your computer fulfills the minimum or suggested requirements, follow the methods below. The hardware must be upgraded if it fails to fulfill the criteria.
Change Virtual Memory Allocation
A few players on various gaming forums stated that adjusting the Virtual Memory Allocation (VRAM) resolved the error. It's still determined if it will fix the error message, but it has worked for many users. Therefore, this is what you must do.
1 – Launch the Search menu and enter "View Advanced System Settings" Launch the first option in the list.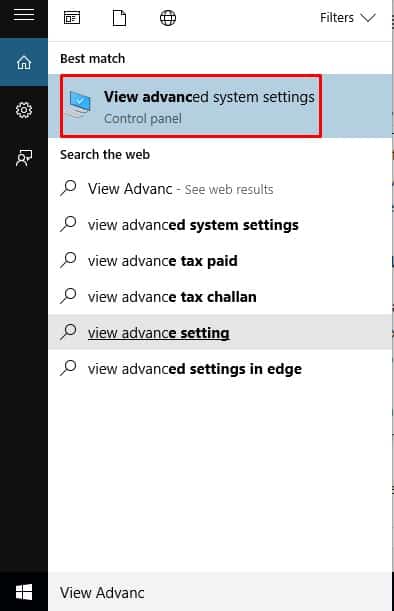 2 – Navigate to the Advanced tab and click the 'Settings' button.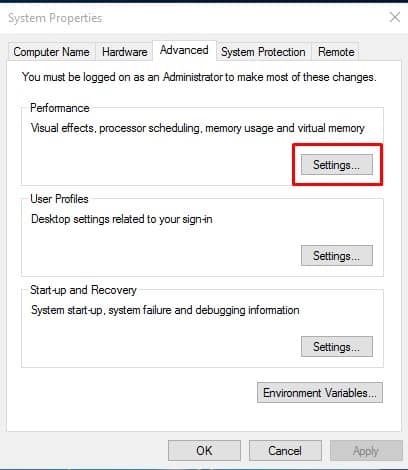 3 – Click' Change' on the 'Advanced' tab under Virtual Memory.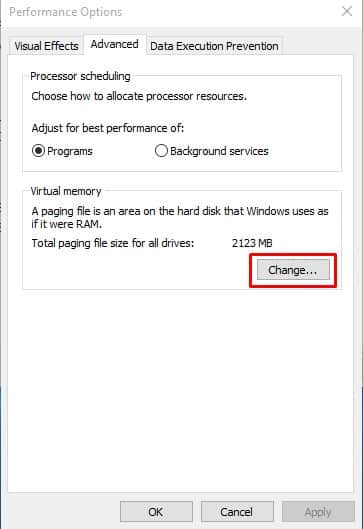 4 – Uncheck 'Automatically manage paging file size for all drives' and select 'No Paging file' in the next dialogue. Click "Okay"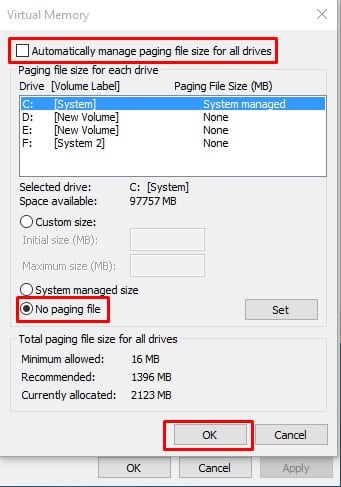 5 – To allocate virtual memory, you must enable "Custom Size" and enter the current RAM values in megabytes on the same page.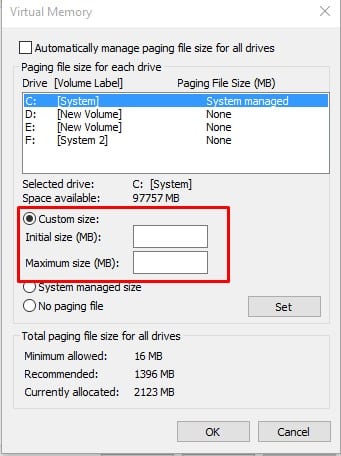 That is all! Now restart your computer and run PUBG PC. It will now work properly.
Configure In-game Graphics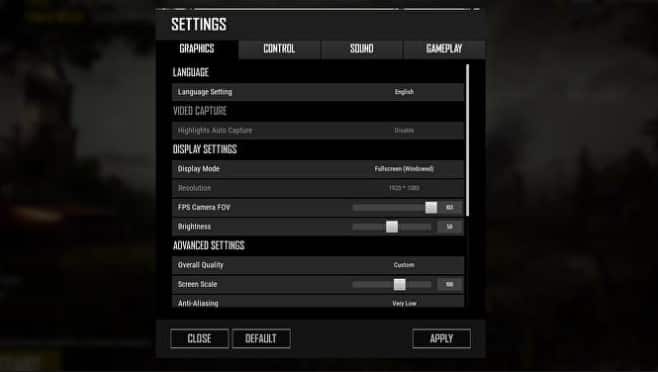 Similarly to PUBG Mobile, PUBG PC allows users to customize the in-game graphics. Therefore, if your computer can run the game but with many lags and freezes, use the following graphics settings. Then, navigate to Settings > Graphics and adjust these settings.
Post Processing – Low or Very Low. 
Anti-Aliasing – Very Low. 
Shadows – Low or Very Low. 
Texture – Medium. 
Effects – Low or Very Low. 
Foliage – Very Low. 
View Distance – Low. 
From the same menu, disable both Vsync and Motion blur.
That is all! Now you'll be able to play the game smoothly, and frame rates will also be improved.
Update Graphics Drivers
However, graphics drivers play a significant part in enhancing game performance. A graphics driver that is outdated also causes periodic freezes and lags. Therefore, having the most recent version of the graphics driver is always preferable. However, updating graphics drivers manually is a cumbersome procedure; therefore, we recommend using a third-party driver updating tool.
Conclusion:
These are the four most effective solutions for the PUBG "Out of video memory" error. Please let us know in the section below if you know of another way to fix the error.