Understanding your customers' demands is any business's most difficult and important aspect. A robust customer base, exposure, responsible staff, and a sound plan are required for a business to develop. CRM software is used effectively in today's industries to simplify workflow and organizational processes. Open Source CRM Software is the finest approach to understanding your customer's requirements and providing meaningful solutions. It helps to have a general understanding of their wants and purchasing habits, which aids in increasing sales and income.
This software is essential for Small businesses, just like any major business organization. We've narrowed down open source CRM software for small businesses in this post. These tools are efficient and cost-effective, and they use a one-of-a-kind approach tailored to your specific business requirements. Before we look at some popular options, let's briefly examine some of the benefits they provide.
CRM Software For Enterprise Businesses
Benefits

Contact Organisation
Our customer base expands as our business grows. CRM tools aid in maintaining a record of the customer base, provide a clear picture of them, and facilitate the sales process.
Sales Reporting
Sales reporting is critical for monitoring the success of your business. CRM tools provide a variety of functionalities and tracking tools, such as the ability to log calls made and sales booked. A decent CRM Software will give you a comprehensive picture of your business's success.
Customer Segmentation
Not all products are made for all customers, and not all customers are made for all products. Every business is tailored to a certain customer base. Small organizations may concentrate on their target consumers and provide better solutions using Customer Management tools. So, now that we've learned about the many benefits, let's look at some of the best CRM Software for Small Businesses and why we should use one.
What Should Your CRM Software Have? 
Before you eventually decide on a Customer Management tool, consider a few factors. They certainly are.
Simple to grasp
Cost-effective and pocket-friendly.
Integration with other business tools is simple.
Customizable.
Dedicated customer support system.
The Best Open Source CRM Software For Small Businesses
Let's have a look at the best Open Source CRM Software For Small Businesses to try.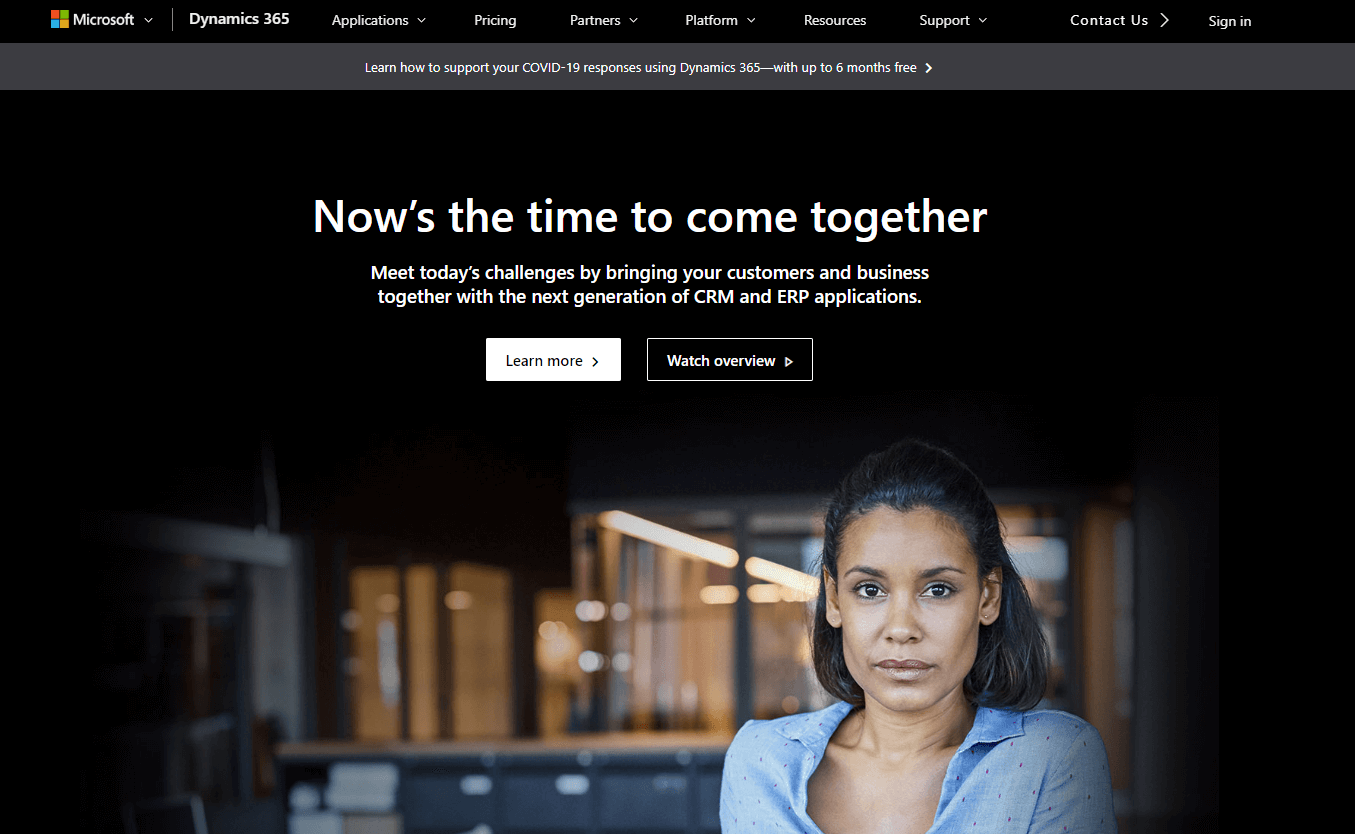 Microsoft Dynamic 365 is widely used inside the Microsoft community and provides an all-in-one platform for tracking marketing initiatives and sales numbers. It is available in various modules, the most popular of which is Sales Insight, and is priced at € 44.25/per user/month.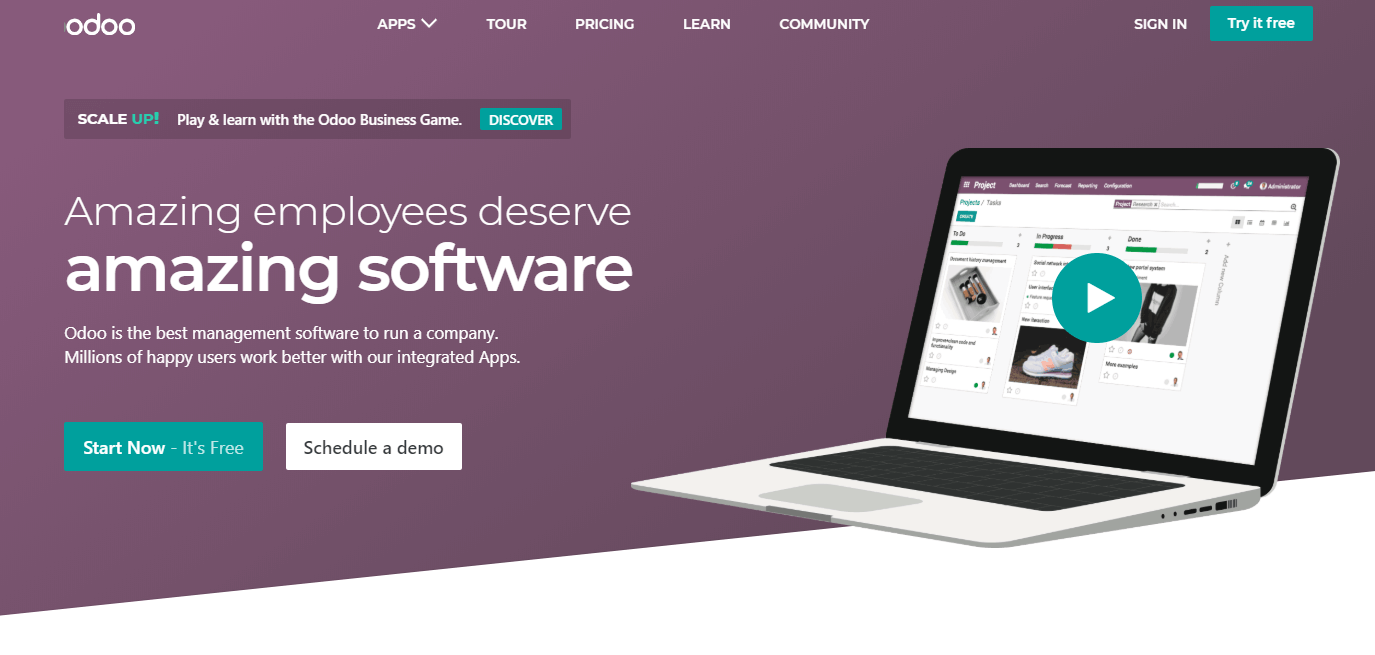 Odoo is a well-known enterprise software that can handle various business needs, such as accounting, sales, inventory, CRM, and many more. It delivers live performance reports, activity evaluations, flow charts, and sales-related activities. This software is simple to incorporate into your business and can be adjusted to meet your needs.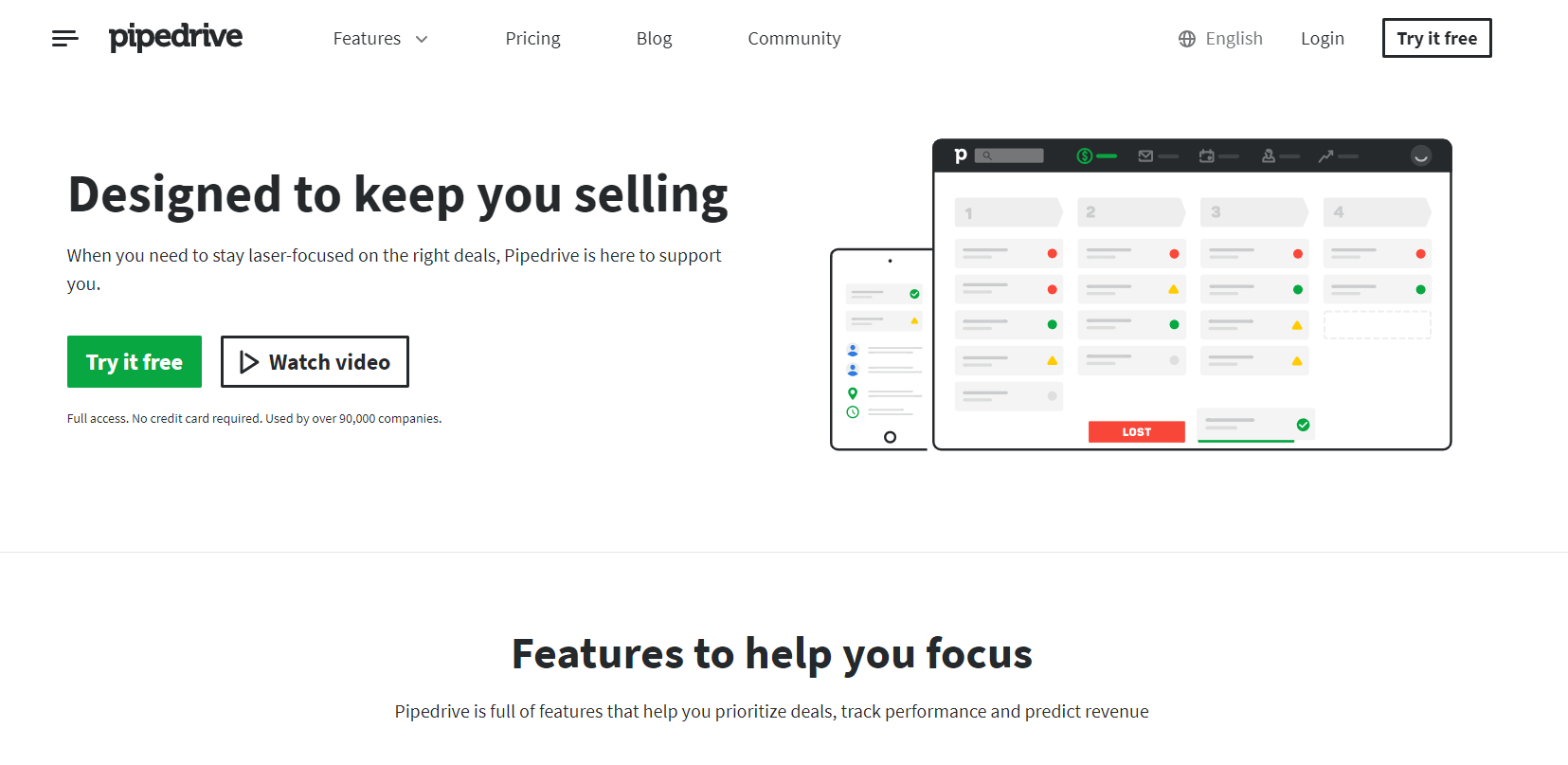 Pipedrive is a user-friendly CRM software for all sorts of businesses and organizations. It can readily accommodate teams of varied sizes due to its many integration features. This powerful Customer management tool has several benefits and functionalities, the most significant of which is pipeline management. Pipedrive's other features include a multilingual and multi-currency support system, email connectivity, sales reporting and forecasting, CRM apps, and activity and goal tracking.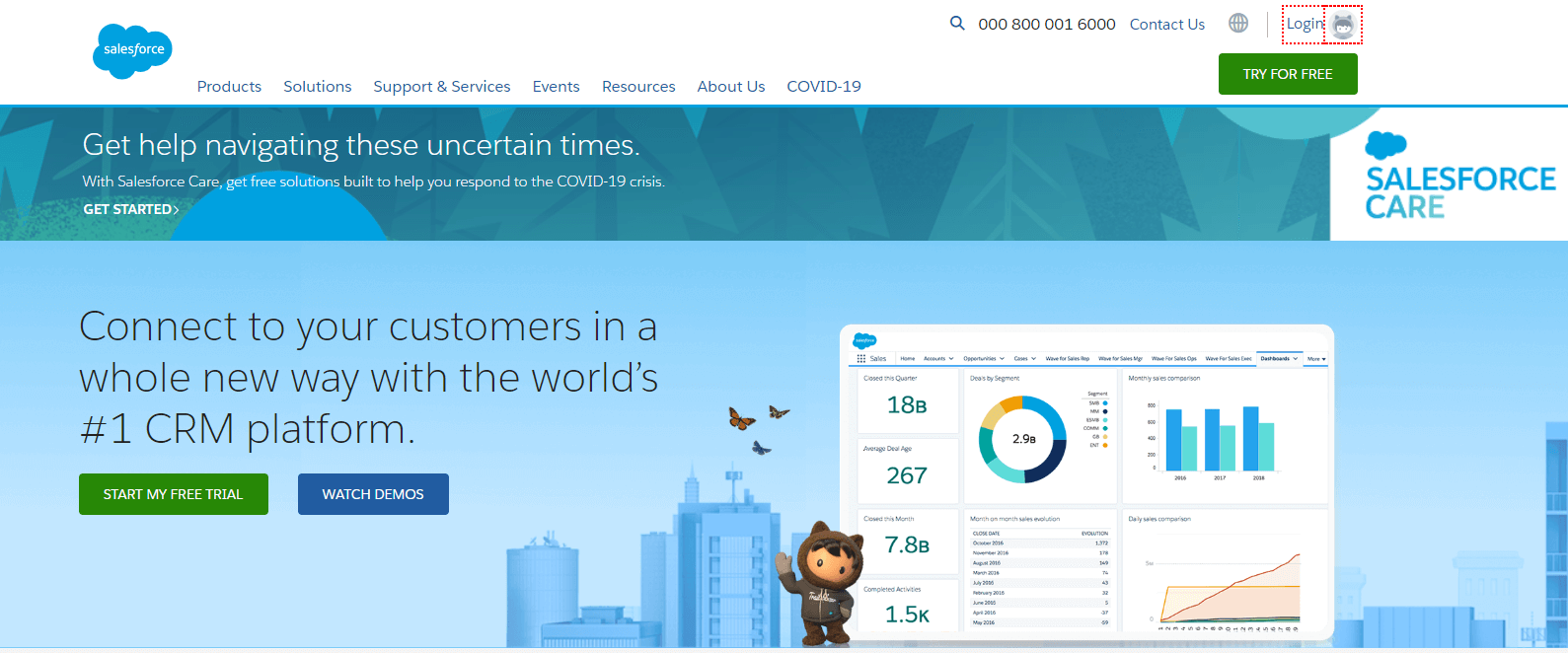 Salesforce is among the most popular CRM tools for small and medium-sized businesses. It is available in many versions, each of which is strategically designed to meet a variety of company demands. Its free version, Lightning Essentials, is best suited for organizing contacts, email campaigns, and follow-up reminders. Lightning Essentials is priced at $25 per month/per user; you may alternatively opt for the sophisticated Lightning Professional version, which is $75 per user/month.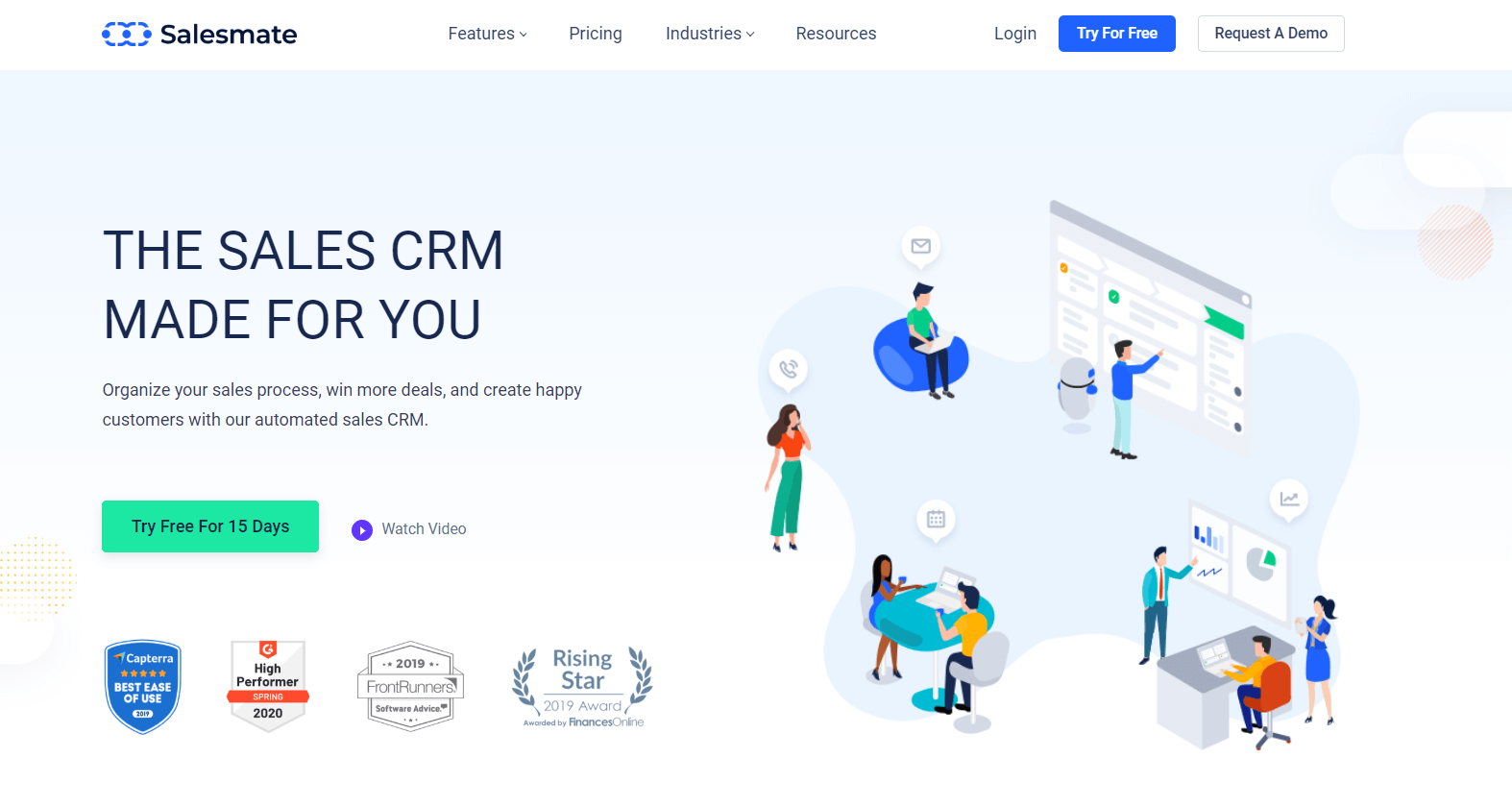 Sales Mate is well-known for providing tailored services to different firms based on their demands and sales requirements. It helps manage your customer base and sales-related operations and tracks your conversion rates. It is also beneficial for businesses who wish to keep their clients updated on all promotional and product offers through email. You may send email campaigns to your customers with a single click. Another noteworthy aspect of this CRM software for Enterprise businesses is its ease of customization to meet ever-changing business needs. The monthly membership fee is $12 per user.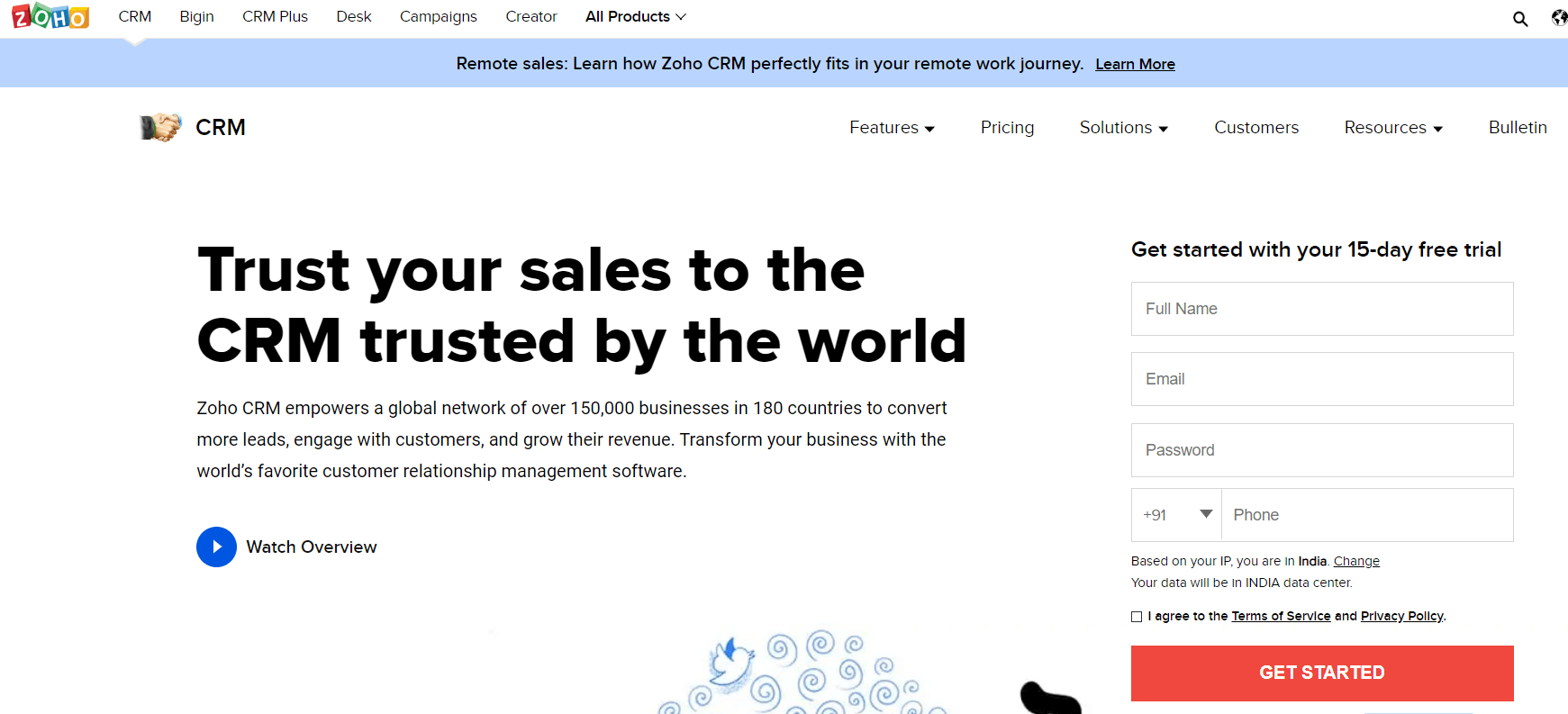 Zoho is regarded as one of the best CRM tools for small and medium businesses, with various versions available. This fantastic CRM software provides various marketing and sales features, assisting businesses in tracking the number of website visits, monitoring leads, and analyzing sales signals. Zoho is available in various free, standard, professional, and enterprise versions. Businesses that seek more extensive features and analytical tools may opt for the Enterprise and Professional versions.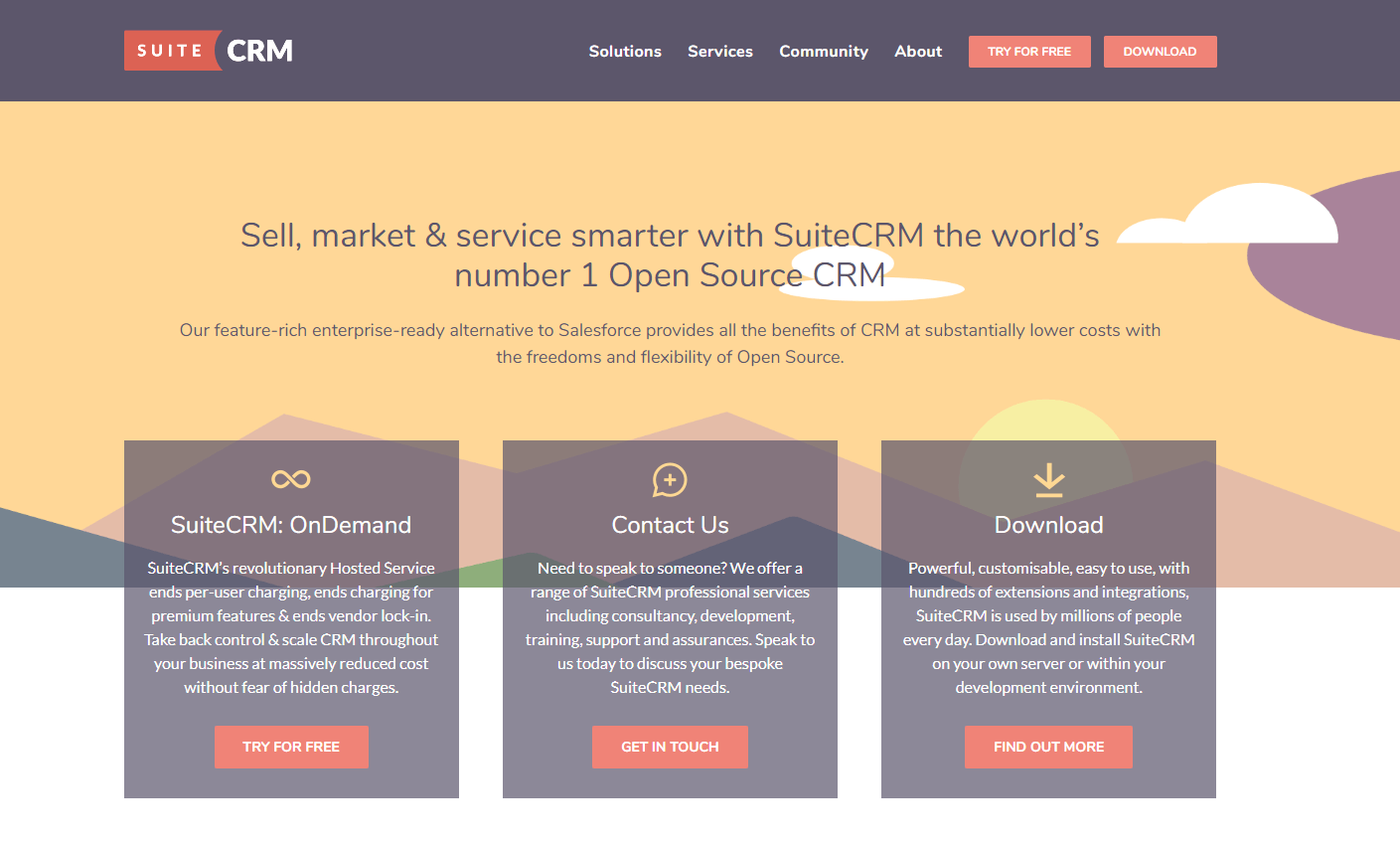 This open source CRM solution is extremely flexible and meets all business requirements and demands. It can quickly comprehend your workflow and take over your customer management procedure once you opt for it. Aside from that, it handles your visual reporting, sales automation, and lead management needs. Suite CRM understands the value of customer involvement. It has pre-programmed templates for responding to customer inquiries.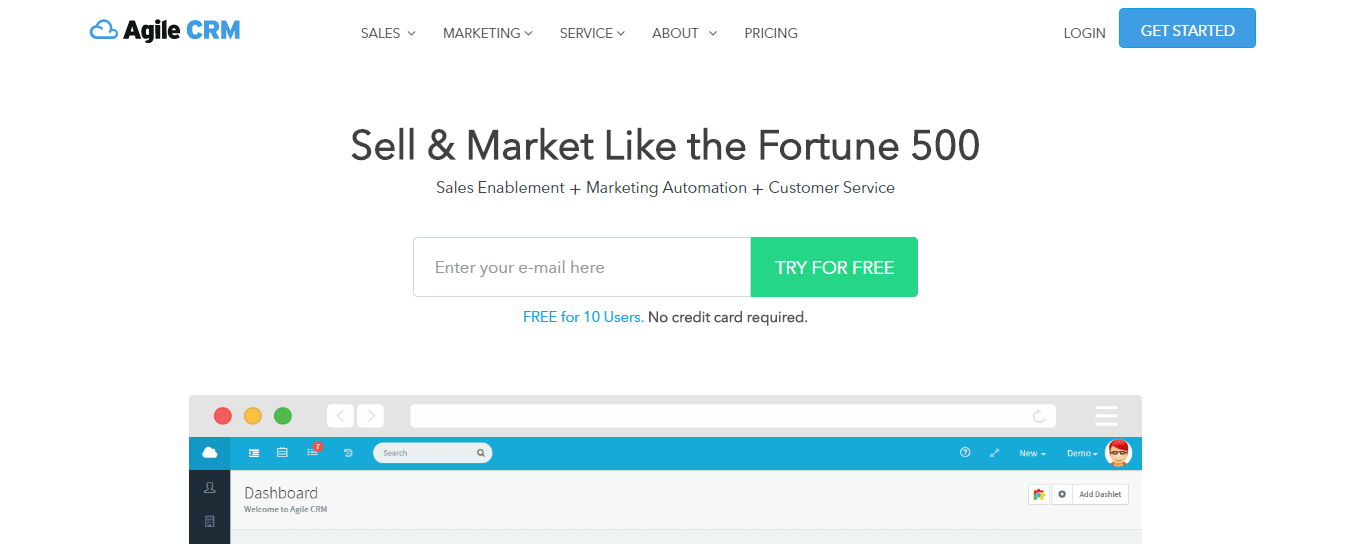 Agile CRM is the next best CRM software for small businesses on our list. This new tool has several features and benefits, such as sales tracking, customer appointments, business reporting, and drag-and-drop marketing automation. This package includes several API-powered integrations, widgets, and library plugins. Its free edition enables up to 10 consumers, after which you must opt for its monthly Starter subscription, priced at $14.99 per user.

CiviCRM, created specifically for non-profit organizations, allows for simple management of donor membership and centralization of multiple communication channels. Among its fundamental features are accounting integration, email marketing, case and event management, analytics and reporting, and contact and membership management. It's an open source CRM tool that may be readily customized based on the scope of business operations.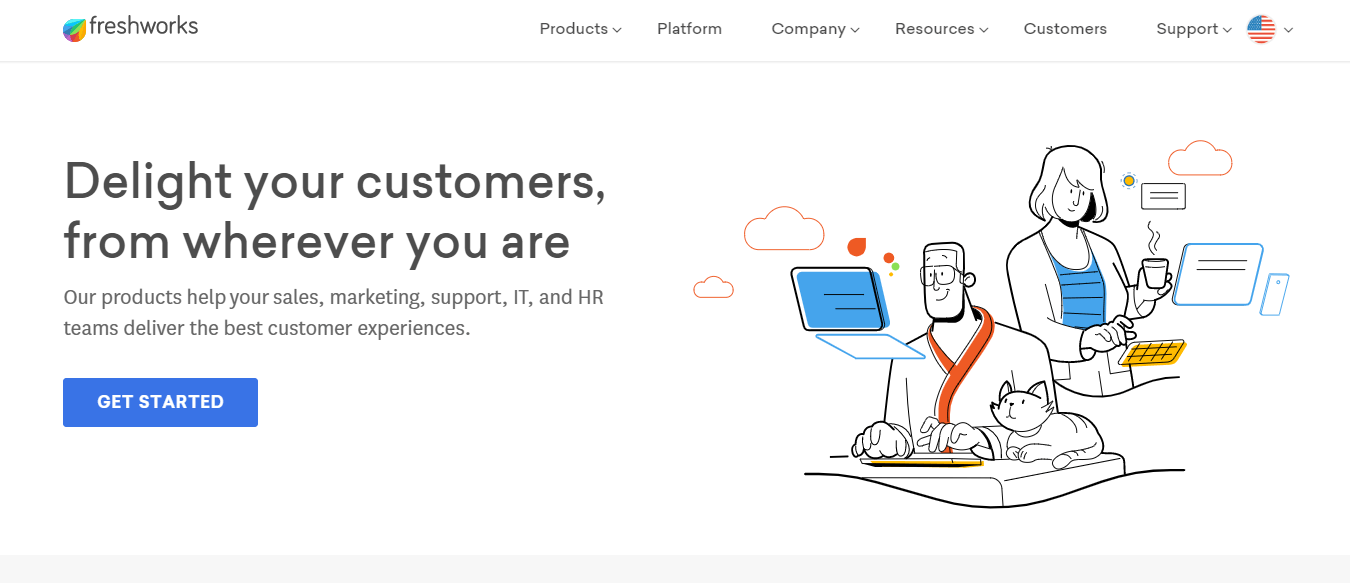 This sophisticated tool gathers and tracks the number of website visits automatically. The information is subsequently shared with the appropriate department, depending on the kind of sales lead. Freshsales meticulously analyzes each sale lead and regularly tracks them to guarantee conversion. Its Growing Teams and Businesses subscription costs $25 per user each month.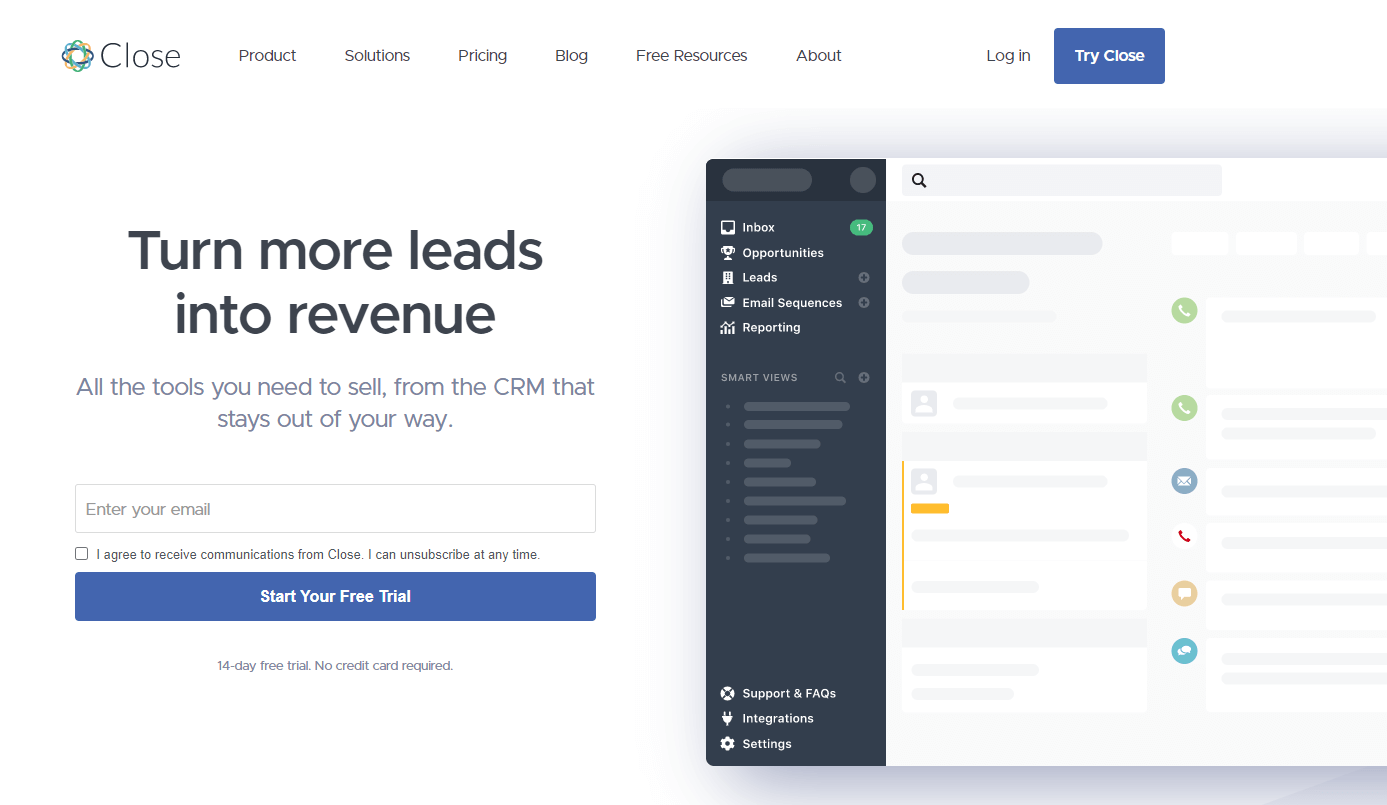 Close is recognized for streamlining the sales operations of any organization, making it best suited for the sales team. It provides complete solutions for tracking sales objectives and personnel performance. Close has built-in calling features and may help businesses share mass emails.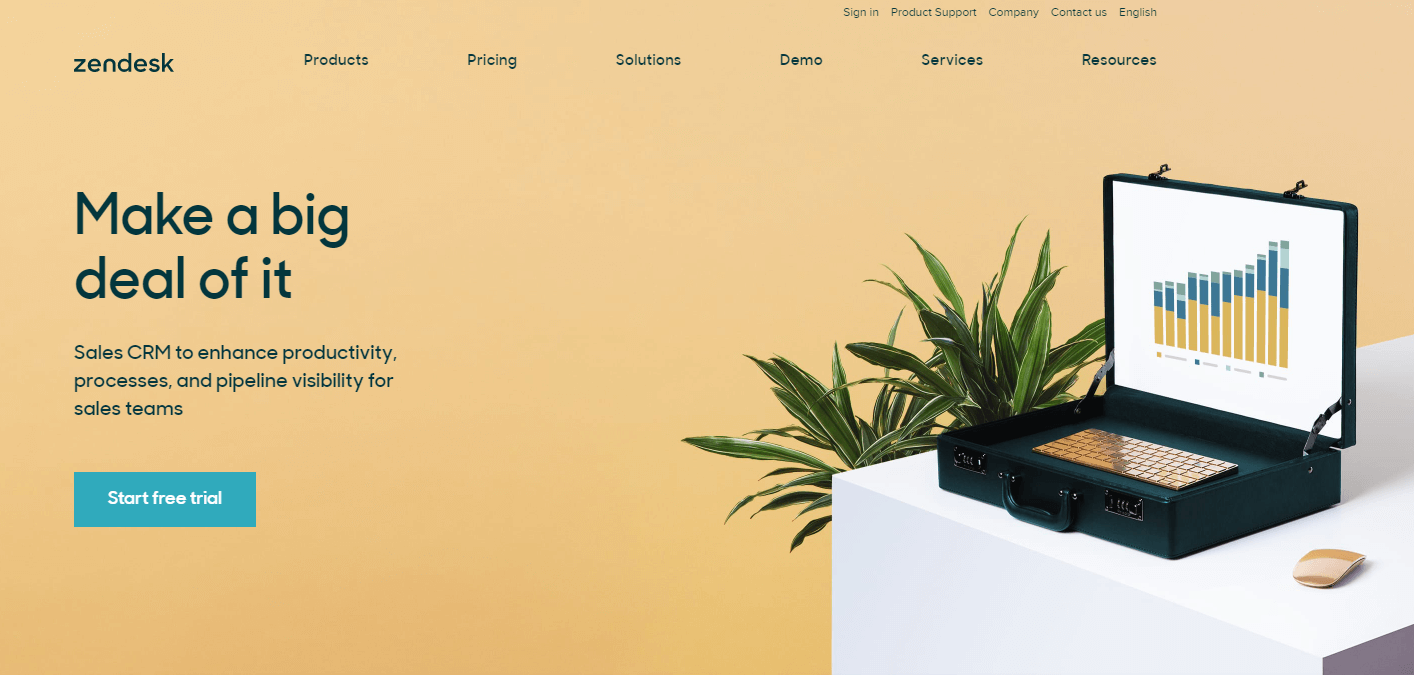 Zendesk Sell may be a valuable tool for improving your business to provide your sales staff with improved visibility of their hot funnels. It helps your team work directly with targeted consumers while focusing on lead generation and conversion. This popular CRM software has a contact management system, email tracking, and built-in SMS and phone calls, to name a few features.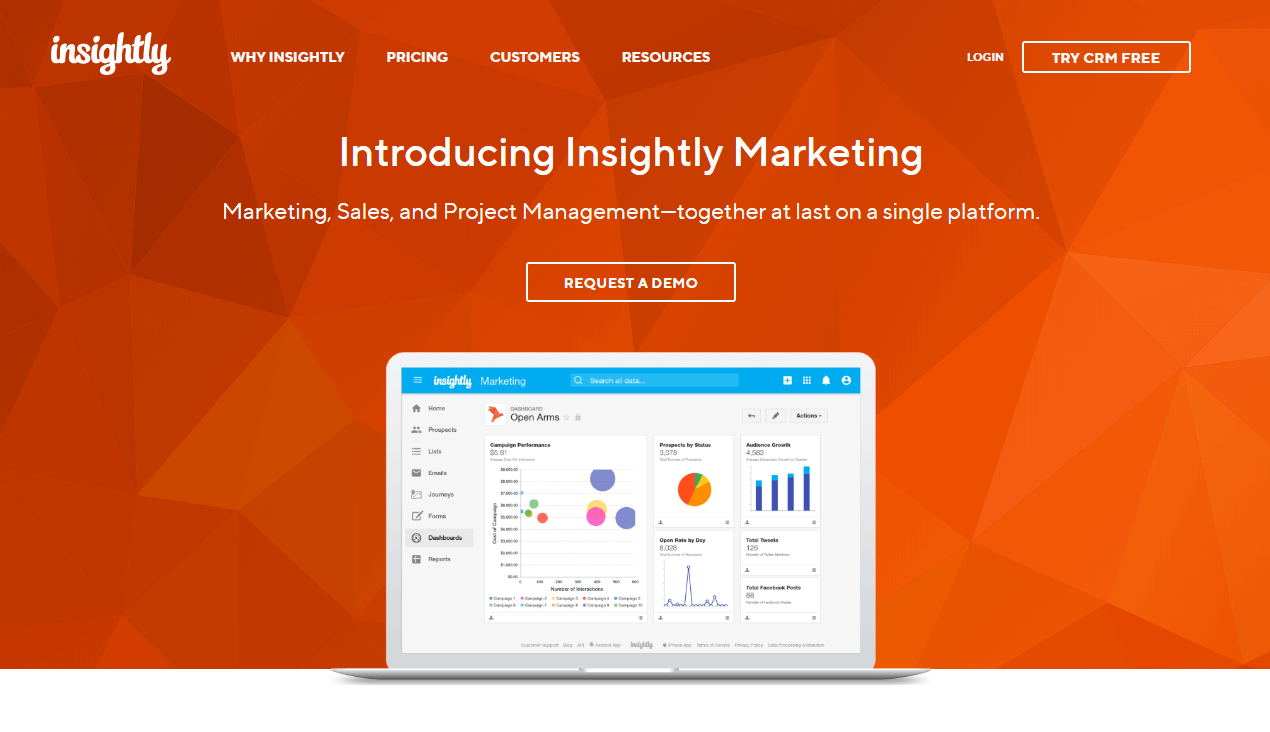 Insightly can help businesses of all sizes with its various fascinating features. It has a built-in project management and delivery system for improved activity management. Workflow automation, email tracking, lead tracking and routing, and integration tools are just a few services it provides.
Also, Check:
The Bottom Line:
Now that you've learned about some of the Best CRM Software for Small Businesses, it's time to assess your options and decide. These tools provide the most effective solutions for managing your customer base, advertising your sales offering, and, most importantly, finding future consumers. Choose an effective CRM tool to meet your business's needs.