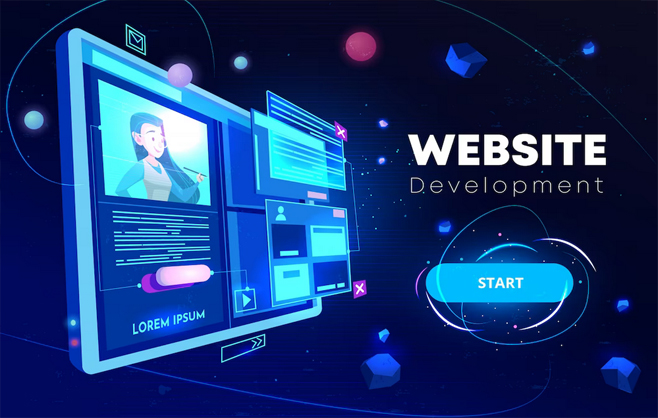 It is common knowledge that WordPress has shot to the forefront of the CMS industry and has been there ever since. We have compiled a definitive list of the 10 Best WordPress Tutorials and Blogs explicitly tailored for beginners, serving as your compass for web development success.
If you're just starting with WordPress, you'll find these resources invaluable. Let's dive in and unlock the potential of WordPress together!
10 Best WordPress Tutorials
Here we list some of the best WordPress Tutorials to consider in 2023-24.
1. Smashing Magazine
Articles about WordPress in Smashing Magazine are consistently voted as some of the site's most-read pieces. If you're just starting and want to learn how to make engaging and user-friendly websites, the design-focused lessons in Smashing Magazine are a gold mine.
They discuss current design trends and the fundamentals of a good user interface. Because of this, even inexperienced users may create polished and completely functional websites. New designers can better apply the ideas presented in Smashing Magazine's blog posts since they frequently include case studies and real-world examples of how design concepts are implemented.
2. WPExplorer
The WPExplorer blog is an excellent resource for anyone curious about WordPress. WPExplorer is there for you every step of the way, from installing WordPress to making extensive changes using plugins and themes. One of their selling points is that they are not afraid to deviate from the norm.
Newcomers can experiment with various options to determine what best serves their websites. WPExplorer's blog content is regularly updated and improved. It ensures that even WordPress novices can access materials that will help them maintain a functional and modern website.
3. Elegant Themes Blog
If you're new to web design and want to learn how to make sites look and perform like the pros, the Elegant Themes blog is the place to begin. Thanks to its intuitive visual builder, even if you don't know how to code, you can create gorgeous websites using their most popular theme, Divi. Newbies can find multiple solutions in tutorials, such as different themes and plugins. The information presented on the Elegant Themes Blog is unparalleled in comparison to other sources available to webmasters.
It teaches you how to design appealing user interfaces and layouts. Their blog highlights outstanding examples of websites built with their templates. These pieces could serve as inspiration for novice artists.
4. Torque
Torque is one of a kind since it provides a forum for WordPress enthusiasts to network and share ideas. This form of connection is invaluable for newcomers because it fosters an environment where they may feel at ease asking questions and opening up about themselves. WordPress newcomers should be able to find the information they need here, as a wide variety of topics are addressed.
The blog postings on Torque's site span subject matter from WordPress updates and content creation to web design and search engine optimization. WordPress novices can learn the ropes by exploring the system's features.
5. Kinsta Blog
When it comes to educating its readers, the blog of Kinsta, a premium WordPress hosting company, doesn't stop at the basics. Web design and development learners will benefit from the emphasis on speed and performance optimization, as they will be better equipped to create sites that load quickly and function faultlessly.
They have been in the business for a long time and can advise newbies on choosing a reliable hosting service. A website's performance is within the control of even a novice with the help of the in-depth articles on the Kinsta Blog about server-level optimization, caching, and
database management. If you're a beginner and want your site to run well, you must know about the many hosting options accessible.
6. WPBeginner
The focus on accessibility makes WPBeginner one of the most fantastic resources for WordPress beginners. Syed Balkhi, the writer of this site, empathizes with WordPress beginners and is dedicated to assisting them. The lessons are structured so that newbies can understand the most fundamental concepts.
To help newcomers learn the ropes as quickly as possible, WPBeginner has added a glossary of frequently used terms. This site's welcoming and informative comments section shows how much its authors value assisting new readers. WordPress novices can benefit from the knowledge of WordPress veterans and vice versa. It establishes a condition favorable to maturation.
7. SitePoint WordPress
SitePoint Web development nuts and bolts make SitePoint's WordPress coverage stand out. Anyone interested in the how and why of WordPress will find their tutorials on coding, theme customization, and plugin development to be helpful. It is a fantastic primer if you are considering getting into WordPress development.
SitePoint offers comprehensive guidance on a wide range of coding and WordPress-related issues, such as PHP development, the introduction of additional post types, and the application of hooks and filters to extend the functionality of WordPress.
8. WPMU DEV Blog
Fixing typical WordPress issues is a breeze with the help of the posts on the WPMU DEV Blog, providing valuable WordPress Help. You can locate the most significant tools to improve your website with the help of their in-depth reviews of plugins and recommendations for themes. The blog also covers topics like how to improve load times and user-friendliness on a website, offering.
WordPress Help and simple instructions for boosting WordPress site speed and general user experience. Multisite installation management, security audits, and the implementation of an e-commerce solution are just a few of the many topics covered by WPMU DEV's extensive library of tutorials providing WordPress Help. If you're new to blogging and want to learn more, the WPMU DEV Blog, with its valuable WordPress Help, is the best place to start.
9. BobWP
BobWP's blog articles are notable for their forthrightness. WordPress instructor and consultant Bob Dunn assist his students by getting to know them and providing individualized direction and engaging video lectures. His blog allows reassurance to everyone unfamiliar with WordPress.
Those that learn best through visuals will benefit greatly from BobWP's video tutorials, which provide in-depth demonstrations of WordPress's best practices and strategies. Because of this, it's much less intimidating to use for first-timers.
10. WinningWP
The WinningWP blog has helpful posts for WordPress beginners and seasoned pros alike. Their comprehensive WordPress manuals cover every angle. WinningWP is a great companion if you're just getting started with WordPress.
If you're new to the WordPress environment, keeping up with the site's regular updates and coverage of the most unique WordPress news couldn't be easier.
Also Read;
Conclusion
As we conclude our exploration of the 10 Best WordPress Tutorials and Blogs for Beginners in 2023. It becomes evident that WordPress holds immense opportunities for aspiring web developers and enthusiasts. Armed with the insights and guidance offered by these top-notch resources. You are now equipped to take on website creation challenges with confidence and flair.
You'll get the knowledge and self-assurance to create stunning, long-lasting websites with the help of the articles in this collection. Many information is accessible on these sites for novices, and the WordPress community is quite welcoming and helpful.