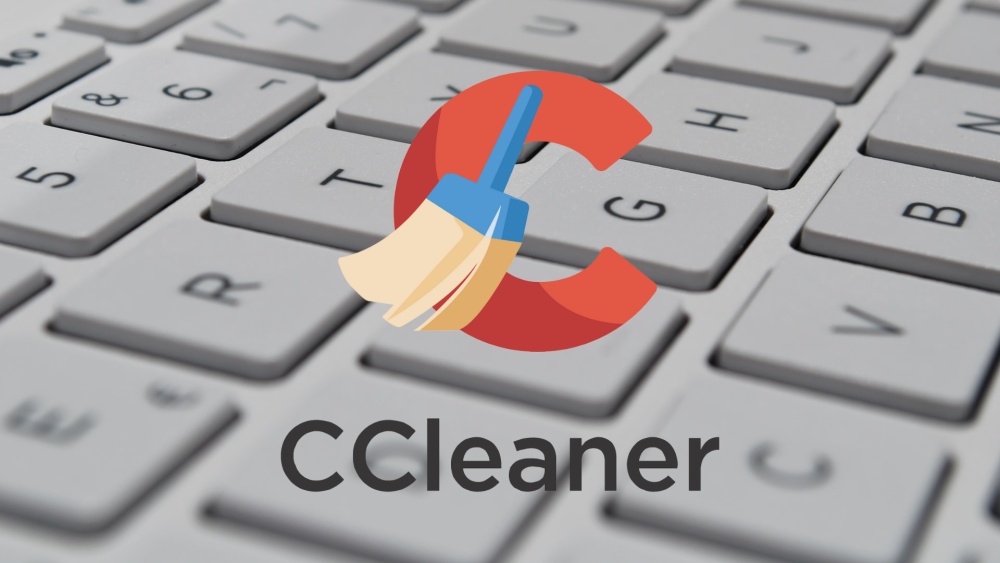 The CCleaner is one of the most widely used programs for eliminating unnecessary files from personal computers and Android devices. This free software tool enhances device performance by removing unnecessary files. It also safeguards the user's privacy by erasing confidential information (e.g., browser cookies, etc.). Recently, the tool's company, Piriform (bought by Avast), disclosed in a blog post that it had experienced a severe malware attack. Approximately 2.27 million consumers' devices were infected due to the attack. This has caused users to seek CCleaner alternatives. Before we get into some of the best CCleaner alternatives, let's define what it is and if it is to be used.
What Exactly Is CCleaner?
CCleaner is a computer utility program that helps remove possibly unwanted files and incorrect Windows registry entries. The first use that comes to mind while reading this description is releasing RAM from the hard disk. This is no longer an issue, as hard disks are less expensive and have bigger storage capacities. Consequently, CCleaner can aid in removing cache files and browser cookies that contain sensitive information. Since anybody with access to these files obtains a wealth of information about the user, the quickest approach to avoid this is to delete these files. In addition, CCleaner removes files produced by background processes (such as cookies and cache) that users do not directly erase. Finally, CCleaner offers a startup manager, uninstaller, and System restore interface. Since these tools are already integrated into Windows, most users do not use them.
Should You Use The CCleaner program?
Most of CCleaner's features are already integrated into the Windows operating system and hence do not require extra software. Moreover, given that every computer now includes considerably larger hard drives than in the past, the disk cleansing capability may be less effective. As a result, using CCleaner may only deliver a significant performance gain once your hard disk is nearly full. The software deletes temporary files; however, deleting certain temporary files (such as the web browser's cookies and cache files) may slow down the computer.
Regarding the registry cleaner, this tool should be avoided unless corrupted registry entries have rendered your system inoperable and programs will not run or install. The Windows registry is a database storing settings for nearly everything on your PC; thus, tampering with the registry may have severe implications. Unless you are a skilled user, it is not recommended to use the registry cleaner. Using CCleaner is not always a negative notion, but most of its functionalities are built by the Windows operating system. If you are still determining some options, particularly those referring to the registry settings, it is best to leave them alone.
The Best CCleaner Alternatives
CCleaner does its function admirably; however, other wonderful apps perform the same function admirably. Some give an easy interface, while others are open source with committed communities supporting development. Regardless, these items merit a trial. Here are several CCleaner alternatives to consider.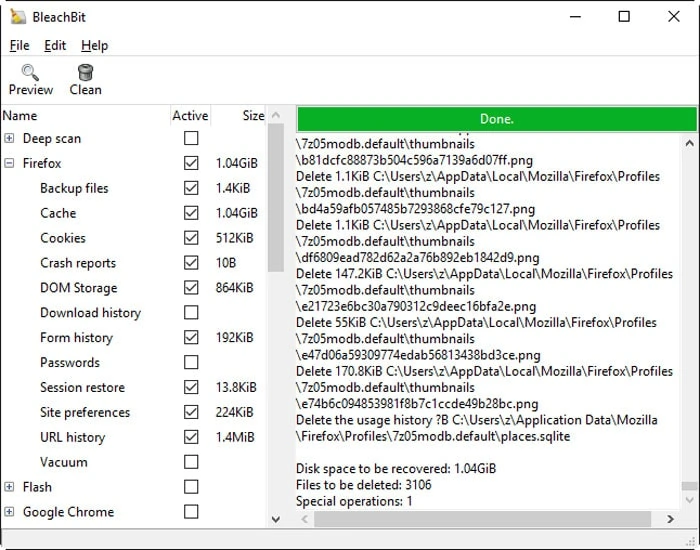 BleachBit is a CCleaner alternative that is free, open source, lightweight, and highly straightforward. This software helps you remove unnecessary files to free up disk space and deletes cache files to safeguard your privacy. Due to the open source nature of the software, BleachBit benefits from rapid development and speedier issue fixes through community contributions. In addition, DeepScan is available to examine your file system in greater detail, and the shredder deletes undesirable files to prevent their retrieval. BleachBit is compatible with the Windows and Linux operating systems.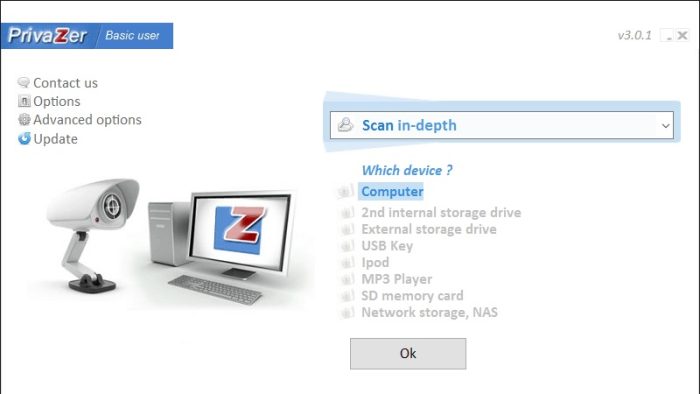 Goversoft's Privazer is a free PC cleaner and privacy tool. The name of the software indicates that this tool has a particular emphasis on privacy. Privazer delivers safe, irrevocable cleanups by repeatedly replacing the files. Professional file recovery software such as Recuva, GetDataBack, and Testdisk cannot recover lost files. Privazer allows you to visualize its findings with intuitive visuals. It includes two modes, advanced and simple, which feature a wizard-like interface. Answering all questions allows you to set the software to your specifications. Once completed, Privazer will quickly wipe your disk clean. This helps a great deal of control over the cleanup procedure.This is one of the best CCleaner alternatives to try.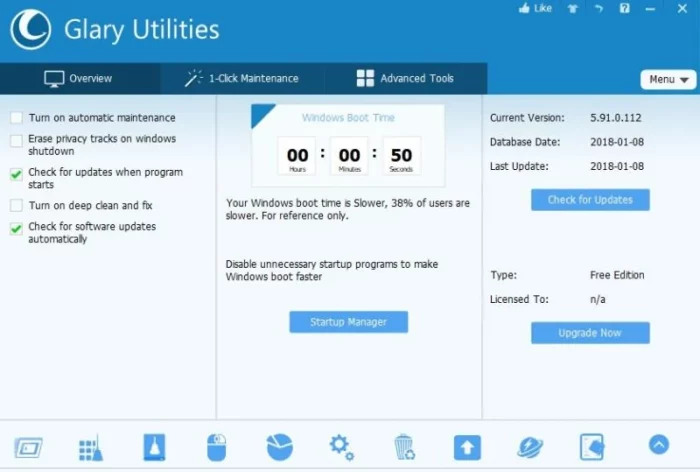 With over 40 million users, Glary Utilities is one of the most famous options on this list. The software is compatible with Windows and Android. It offers over 20 tools designed to optimize your PC's performance. Like CCleaner, the software offers a tool for disk cleansing and a cleaner for temporary files. In addition to these tools, Glary Utilities includes a file encryptor, a file shredder, and a memory optimization tool comparable to those provided by CCleaner. This all-in-one app is available in both a free and a paid version. Finally, the software includes a malware eradication tool. You may deselect the option if you do not intend to use it.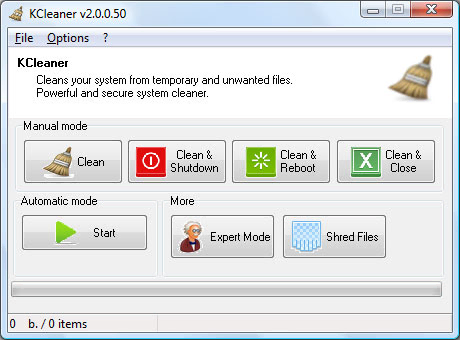 Despite its similar name, KCleaner is one of our list's most effective disk cleaners. Sometimes, KCleaner finds terabytes of data that may be deleted to free up disk space. It offers a fully automated option that causes the software to run in the background. This eliminates the requirement for the user to launch the app manually. Its secure file deletion option renders all erased files unrecoverable. It has an expert mode in which you can control file deletion methods. The software is available in a free and a premium version, with the premium version including an auto-upgrade feature. KCleaner supports 26 distinct languages and internationalization.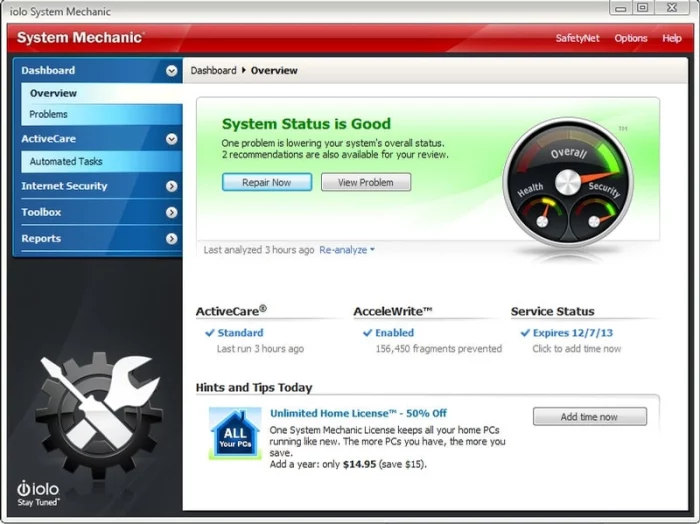 System Mechanic by Iolo technologies is a commercial program that automatically repairs and speeds up your computer. The software uses patented technologies and is available in two versions: standard and professional. System Mechanic boosts internet surfing speeds by tweaking hidden settings chosen for quicker browsing and removing bloatware, in addition to the standard PC cleaner features. The pro version includes extra functionalities such as data recovery and malware protection. System Mechanic Pro is also equipped with a certified anti-virus and data protection barrier to protect you from any dangerous online activity.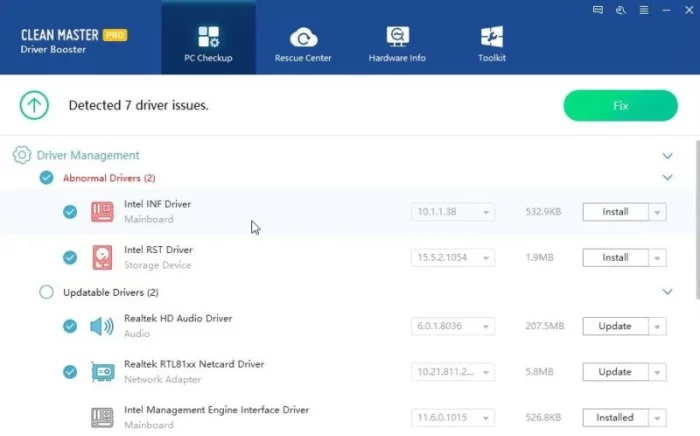 Clean Master, a renowned Android optimization tool, also offers a PC-specific app. The PC version emphasizes four key functionalities: garbage clean, PC boost, privacy cleaner, and driver booster. Recent software upgrades include a brand-new interface and features like a one-click boost, intelligent auto-clean, and file shredder. Clean Master offers both a free and paid version. The essential functionalities of garbage clean, privacy cleaner, and PC boost are included in the free version. The premium version contains features such as automated cleanups for browser garbage and privacy traces and a file recovery tool.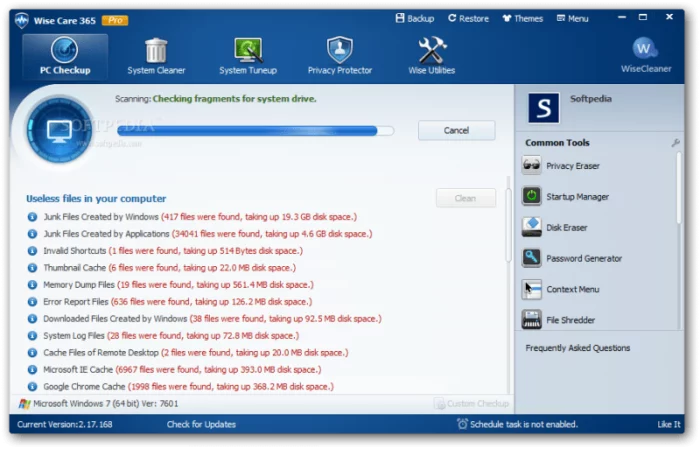 Wise Care 365 is a PC optimization and cleaning app comparable to CCleaner. The software has been downloaded over thirty million times and is available in free and paid versions. It protects your machine in real-time and includes a comprehensive PC cleaner with adjustable cleaning options for expert users. Its robust system and hardware monitoring tool allows you to visualize all system and user-run activities in addition to critical hardware components. The Wise Assistance component of Wise Care 65 is a knowledge-sharing platform for the community. Experienced users may provide guidance and answer queries for users with a variety of PC issues.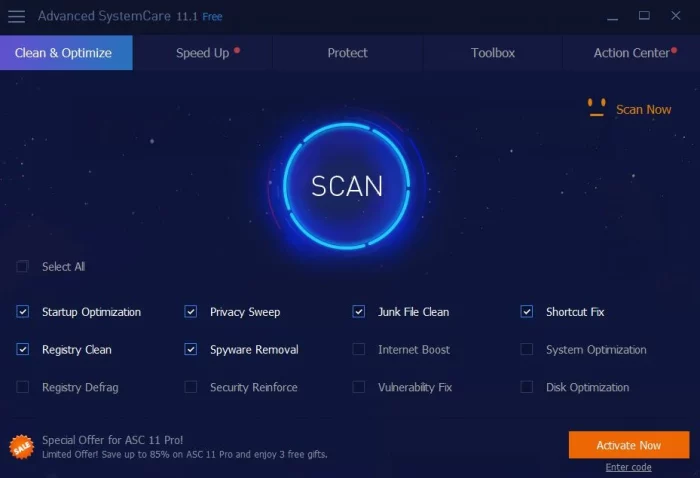 Advanced SystemCare from IObit is one of the best CCleaner alternatives; it cleans and speeds up your PC. In addition to enhancing PC performance and web browsing, Advanced SystemCare delivers real-time monitoring and security. This protects the entire system from harmful Internet activity. Since the real-time Protector operates in the background, you do not need to start it manually each time. Advanced SystemCare analyses your fan speed, CPU, RAM, and disk consumption in real-time and optimizes your solution with a single click. Another unique feature is that the software captures the intruder's Face ID. The software is available in free and paid versions.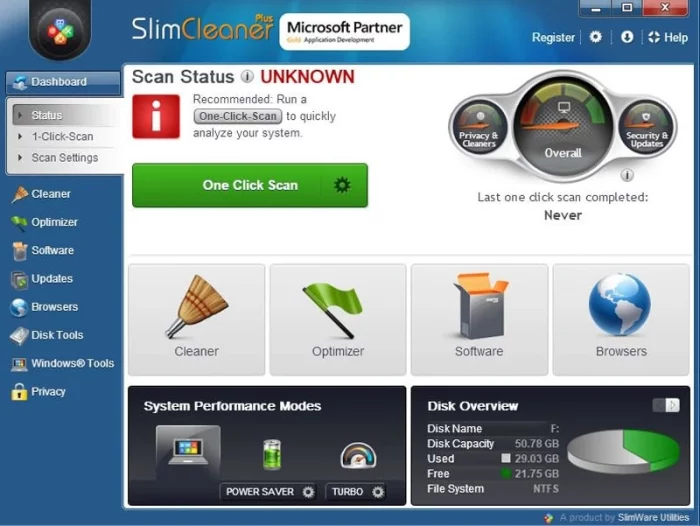 The SlimCleaner is a system cleaning and maintenance tool that uses developer community ratings to help you determine which objects to remove. The comprehensive cleaner is compatible with several apps. The cleaning procedure is efficient and quick. The program includes an optimizer, an uninstaller, and a file shredder for added functionality. SlimCleaner's user interface is vivid and eye-catching and offers all of its options in an orderly and appealing manner. There are two versions of the software: a free version and a paid version with enhanced features. This is one of the best CCleaner alternatives to try.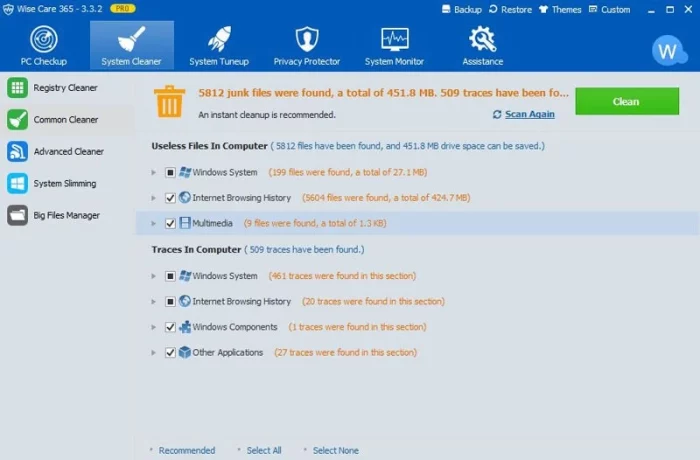 Wise disk cleaner is a free disk defragmenter and cleaner. It is simple to use, and the UI is very customizable, allowing you to remove unnecessary files and speed up your computer. The software also features an online history cleaner and automated disk cleaning on a schedule. Disk Defrag is a function of the intelligent disk cleaner that rearranges fragmented data on disks to work their performance. It also offers a graphical representation of the selected drive so that users are aware of disk utilization immediately. This incredibly lightweight freeware has a low CPU use and requires minimal resources to run. This is one of the best CCleaner alternatives to try.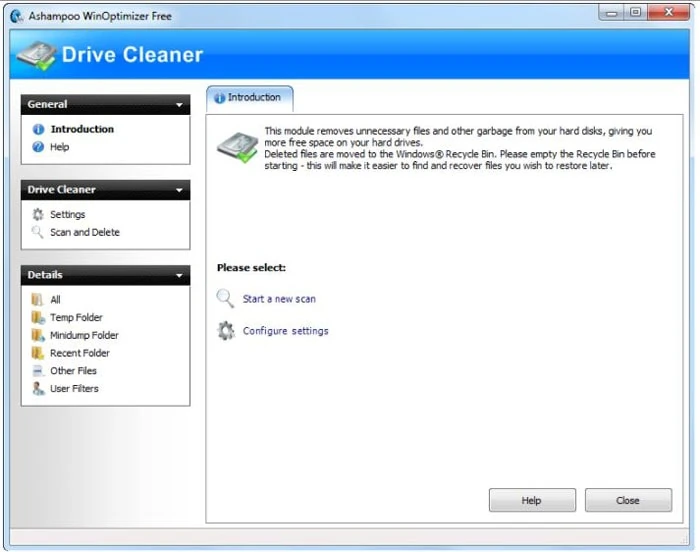 Ashampoo WinOptimizer is a system cleaner and optimizer designed exclusively for the Windows operating system. The software features options for customization, a thorough registry optimizer & disk cleaner, an AntiSpy module, and a disk fragmenter with predictive capabilities. In addition, Ashampoo WinOptimizer has a Favorites option for rapid access to the most frequently used tools. The tweaker is meant to produce professional results regardless of the user's level of software expertise. The premium version of the software offers more advanced features that run up to fifty times quicker. In addition, its clean UI makes it easy for novice and experienced users. This is one of the best CCleaner alternatives to try.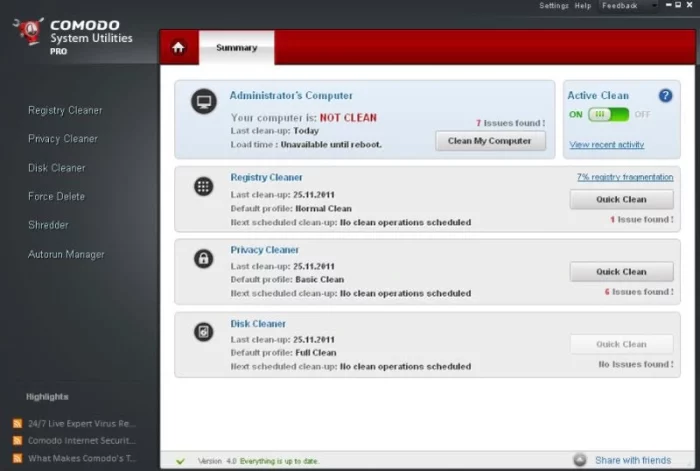 Comodo System Utilities is a registry, disk, and privacy cleaner in a single package. Its unique selling proposition is that both novice and experienced users can use it. The software launches swift, in-depth cleanups for novices without requiring any prior experience. Advanced users can change parameters to generate highly individualized cleaning profiles. Comodo system utilities include SafeDelete, a patent-protected function that helps recover inadvertently deleted files from prior cleanup sessions. In addition, its preservation of the registry recovers legitimate registry entries. There is a free and paid pro version of the software.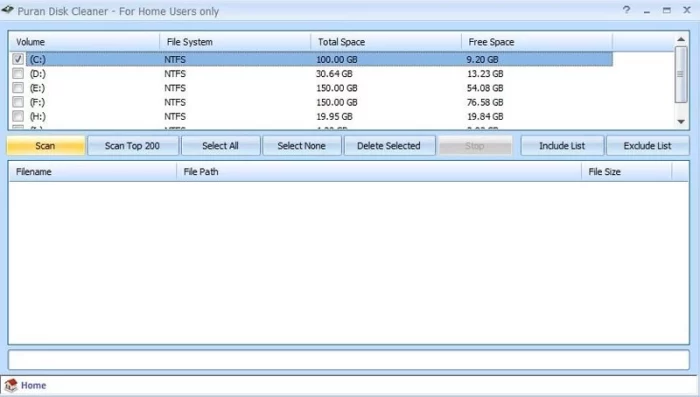 This software is a compilation of over 20 separate utilities. These utilities are not limited to merely those that enhance your machine's performance. This software includes a duplicate file finder, batch fixer, maintenance fixer, service manager, registry cleaner, registry defrag, gaming PC, shutdown timer, and several more utilities. If you do not desire to use the full bundle, any of these utilities can be downloaded and used separately. Private and non-commercial usage of Puran utilities is free; otherwise, a business license is required. With no background processes or services, the software has a minimal impact on the system. Puran Utilities helps with all the necessary instructions and guides for a newbie.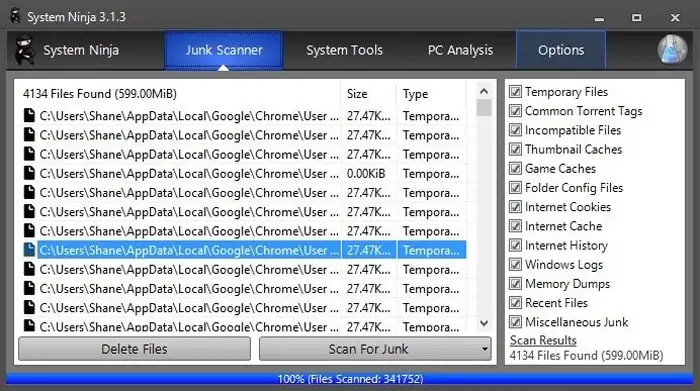 System Ninja is a straightforward yet potent optimization software. It lacks as many features as its competitors. Instead, it focuses on a few functionalities and does them rather effectively. The software does a system-wide check and deletes any unnecessary files, cache, and cookies, among other things, to increase the speed of your machine and resolve any issues. In addition to its core system cleaner, it features a process manager, a startup manager, and an uninstaller. System Ninja is easy to use; launch the app and click Scan Drive, and the app will handle the rest. Unfortunately, the software does not produce a backup copy of files before deletion; thus, users must double-check which files are being removed. SingularLabs Pro Club users get access to the professional version of the software, which includes automatic upgrades and a System notes app.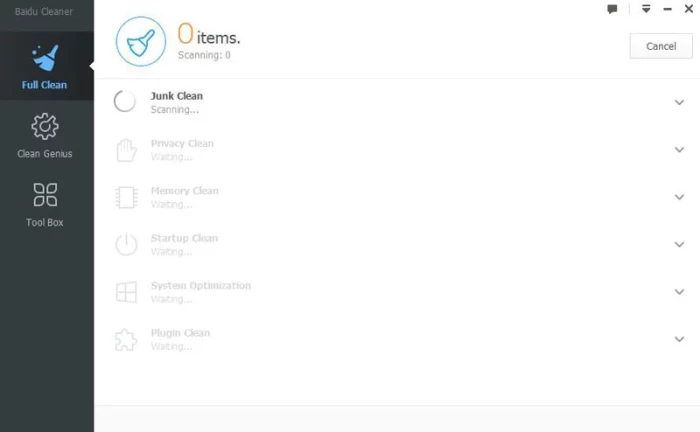 It is a free CCleaner alternative that uses ultra-clean cloud technology to deliver cleaning solutions for over 5000 programs and more than 10,000 cleaning points. Baidu's cloud clean technology may delete up to 2.5GB of unnecessary files. In addition to a software uninstaller, startup manager, and system repair tool, Baidu cleaner offers robust PC maintenance by proactively recognizing issues in real time. The users are urged to address particular concerns when they arise. All round inspections may be completed with a single mouse click.
Consider The Following:
Conclusion:
All of the tools listed above are excellent CCleaner alternatives. They have specialized teams and give excellent features to enhance the performance of your computers and free up disk space.