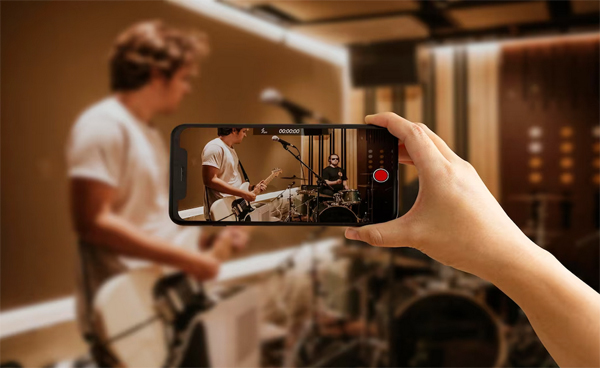 Best Mobile Video Editing Apps in 2023: In the past, video editing was a complex, laborious, and costly procedure that could only be performed by specialists with years of expertise and training. During the era of film cameras, editing was a physical process in which film was manually trimmed and rearranged, a high-risk method that required a great deal of personnel and resources.
Today, video editing is more accessible than we ever could have planned. Now, videos can be captured, edited, finalized, and shared using a mobile device. It has proven revolutionary and is a significant factor in the current popularity of video content. Let's review mobile video editing applications and discuss the best in 2023.
What to Know About Video Editing Apps
Over the years, video editing applications have significantly advanced. The first platforms for editing were PC and Mac software programs. These processor-heavy, slow tools needed help to keep up with their needs. As technology advanced, however, so did these video editing platforms. They gradually gained greater power and an ever-increasing variety of tools and features as they went along.
Today, video editing from a mobile device is easier and more efficient than ever. Modern mobile editing applications allow everything from basic cuts and reductions to intricate coloring and transition effects.
High-end TV dramas and Hollywood blockbusters will continue to be edited on computer-based platforms. However, short-form videos, such as those commonly seen on social media, can be readily edited and finished on a mobile device, thanks to the ability of mobile editing applications currently available.
If you visit the Google Play Store or App Store and do a search for video editing applications, you will be shocked by the number of results. How can you select the most effective option? Let's find out.
Advantages of Mobile Video Editing Apps
Mobile video editing apps provide users with multiple benefits and advantages. Most of these applications have an intuitive interface that makes them simple to learn and use. It benefits those who need to create recordings quickly or share their footage with fellow workers and others. Moreover, mobile video editing apps are incredibly cheap, making them an excellent option for those on a limited budget. Most smartphones and tablets are compatible with portable video editing applications, allowing users to edit their videos anywhere, at any time. This feature is especially useful for people who travel frequently or need access to their videos on the go.
How to Choose a Video Editing App
Your choice of video editing software will ultimately be based on your tastes and preferences, needs and requirements, and personal circumstances.
For instance, if you are entirely new to video editing or merely doing it as a leisure, you will likely be satisfied with one of the simpler, primary editing platforms. For instance, Vont is a video editing app that lets you to add text and images to your recordings quickly and effortlessly. It is accessible and exceedingly simple to use, and although it lacks more robust features, it is ideal for beginners.
If you're searching for a more professional video editing solution, HitFilm may be your best option. It is possible to create high-quality, compelling videos with a variety of music and sound effects using this program, which has all the editing features you could want.
Tutorials
Even if you are an experienced video editor, learning and using new software for the first time can be challenging. Video editing is based on basic principles, but different applications will approach and address these concepts differently.
Thanks to the power of the internet, you can find solutions to virtually all problems and answers to almost all questions. YouTube is a beneficial resource for video editors. Search for your preferred editing app followed by the term 'tutorial' to access hours of free educational and instructional content. It could be an in-depth review and rundown of the app and everything it does or more focused examples that explain how to perform a specific function or get a particular effect.
Tools
When selecting the best mobile video editing applications, it is necessary to consider the tools each provides. These apps must be well-equipped and provide the user with as many options as feasible.
HitFilm includes all the tools you would expect to find in a professional video editing platform. These instruments involve cutting, slicing, trimming, dividing, and cropping. It also includes built-in transition effects like fading and dissolving. These can be selected, dragged onto the timeline, and then applied to recordings. In addition, users can add text and images from HitFilm's inventory of effects to their videos and color them using the app's native colorization tools.
25 Best Mobile Video Editing Apps
Here are some of the best mobile video editing apps you can consider in 2023.
CapCut
VivaVideo
Videoshop
Magisto
Funimate
InShot
Vizmato
FilmoraGo
Quik
Adobe Premiere Rush
iMovie
WeVideo
Clips
Splice
Vimeo Create
KineMaster
PowerDirector
LumaFusion
VideoGrade
Pinnacle Studio
PicPlayPost
VideoShow
Videoleap
Filmmaker Pro
Hyperlapse
Also Read;
Conclusion
Whether you are a new or a seasoned video editor, mobile video editing applications can be a convenient way to produce and edit media on the go. With these robust tools, the creative possibilities for your projects are limitless. Take the time to look into these applications and learn how to integrate them into your workflow, even if you are new to filmmaking. As the technological landscape evolves, mobile video editing applications provide more tools for adding to videos and bringing projects to life. Apps like Vont, iMovie, and Apple Clips are optimal for beginners. HitFilm might be your best option if you are searching for something more advanced.