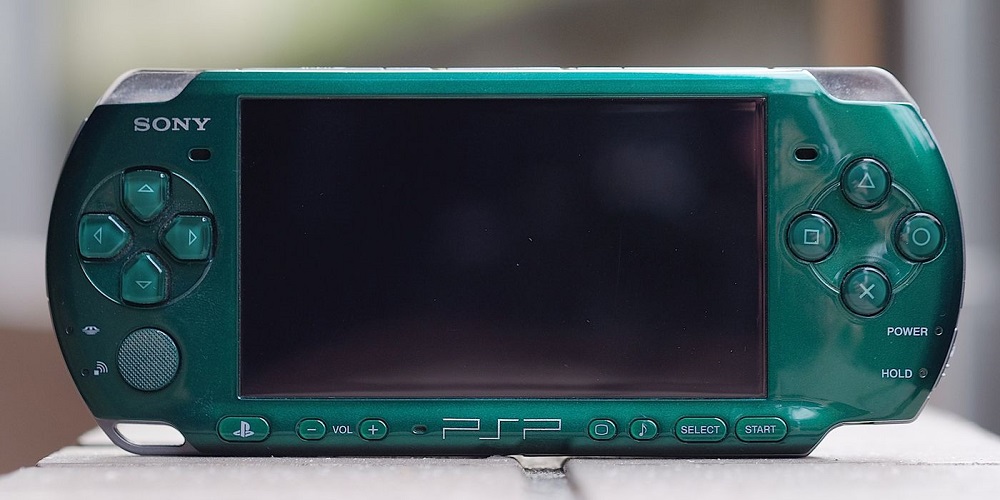 Who needs to remember the PlayStation Portable (the PSP)? It is one of the most successful portable devices ever made in the history of mankind. Not only are its features original and engaging, but the games themselves are exhilarating. If you want to take a trip down memory lane and land some PSP games, you've come to the perfect spot.
The Best PSP Games You Can Play
Let's have a look at the best PSP Games to try.
1. Disgaea: Afternoon of Darkness
The Disgaea series is undoubtedly one of the greatest role-playing PSP game franchises available, if not the best. Afternoon of Darkness is a remastered and updated version of Disgaea: Hour of Darkness for the PlayStation 2. It comprises much more content, such as a multiplayer mode (players may join through Ad-hoc), a female protagonist with a new story arc, and several new evil monsters. You may also battle against some new foes.
You embarked on a journey leading you to remote countries with your party of allies. This intricate and tactical RPG takes you into a magical world of mystery, anarchy, and allure. You and your friends embark on a journey that takes you to strange and faraway countries to gain an evil. In addition, players may pick from two alternative conversation languages, or they can eliminate dialogue.
2. LittleBigPlanet
LittleBigPlanet is one of the greatest and prettiest PSP games in the history of the PSP. It is, indeed, the cutest. You must control the charming mascot Sackboy in this game. This mascot can grasp and grab onto items and bounce about the stage. That's all there is to it. You need to be creative and create amazing puzzles on your own. Then acquire all important contents and build upon your collection to become the ultimate champion.
It's one of the most user-friendly PSP games ever published on the Vita. It uses your Vita's camera, microphone, accelerometer, and touchscreen to play games intuitively. It's quite simple to pick up and play this game. You'll experience a fascinating and engaging tale, fun mini-games, and the opportunity to create your game levels. Did I mention that these levels may be posted online and shared with friends?
3. Tactics Ogre: Let Us Cling Together
Tactics Ogre: Let Us Cling Together comprises an immersive, immensely long, rich, and artistically made adventure that emphasizes tactfulness and adroitness in gameplay. The land of Valeria serves as the game's base. Three distinct organizations are vying for land ownership and control. There is a full-fledged war looming, and it is up to you, a recruit, to influence and mitigate the repercussions of the battle. As you move farther into the conflict, you're tasked with assembling a team of heroes and leveling them up.
You are moved and positioned throughout grid-based levels as you battle foes and search out new knowledge. Yes, it's a remake of the legendary Super Famicom strategy RPG, but it doesn't diminish its quality or detract from its uniqueness. The amazing controls and graphics make this remake even better on the PSP. PSP games of this kind aren't for everyone, but once you start playing, you're hooked.
4. Daxter
Daxter is one of those great PSP games you never realized you needed, but you did. It is a spin-off of the Jak & Daxter PS2 series, with the primary character being the sidekick, a weasel/otter hybrid breed. In this game, Daxter gets a new job. He works as a pest exterminator. But now he must save his comrade Jack from the evil clutches of Baron Praxis. His new job provides him access to cool weaponry, such as flamethrowers and electric fly swatters.
It's an amazing game filled with fun, laughter, and action. Although there is just one flaw amid all of these great features, the visuals on the PSP need to be updated, which may interfere with certain users' gameplay. However, there is a silver lining: the brilliant colors and fine nuances associated with Daxter more than make up for the game's old-fashioned visuals and give some much-needed flare. Even if this adventurous experience would be more rewarding and intelligible to series enthusiasts, it doesn't imply that newcomers can't play this game.
5. Grand Theft Auto: Chinatown Wars
GTA is the original. Almost everyone is aware of what it is and what it represents. It is one of the finest PSP games series for everybody who has ever lived on our planet. That is a fact! Chinatown Wars is yet another amazing game in the GTA series. Huang Lee, the game's protagonist, is a wealthy, pampered child. You and he must solve riddles surrounding his father's untimely death (murder).
You'll learn about Chinese organized crime, drive fancy automobiles, buy costly real estate, and, sure, you'll be able to operate your criminal organization. Doesn't it sound extremely cool? Because, well, it is. Regarding the UI and gameplay, the graphics are adequate but not up to par with console graphics, but the gameplay is amazing. You may participate in over 70 story-based missions. Just as in an arcade, the top-down perspective makes the game experience. Also, due to the intense violence and graphic content, my friends, this is an adults-only game. So be wary!
6. Lumines
Lumines would undoubtedly be at the top of any classic PSP games that have made their mark on the world. One of the finest PSP games of all time, it captivates audiences with its remarkable combination of strategy and rhythm. Many people associate Lumines with Tetris because of its 'falling block' gameplay patterns, but it is much more.
It would be best if you cleared your board by using solid colors to create square shapes. However, the key point of distinction emerges here. The game also integrates music and captivating visuals, making it unique. With the sequel's release, we experience three new modes: Mission mode, Skin Edit Mode, and Sequencer mode. As a result, this game is ideal for quick bursts of gaming. But I must warn you: this game is addicting. Therefore, play at your peril.
7. Final Fantasy VII
This list would be incomplete if some top and must-play role-playing PSP games were not included. And who better to top this list than Final Fantasy VII? It is a traditional role-playing game that follows Cloud and his resistance squad fighting against the evil Shinra company. Now you must boost the ante and use your techniques and skills to defeat evilness and make the world peaceful.
The game combines fun action and real-time battle, enabling you to perform special moves and powerful strikes. With its intuitive features, you also gain a more smooth experience and a higher feeling of immersion. In addition to your rescue mission, you may participate in various side missions for extra fun.
8. God of War: Chains of Olympus
Without a doubt, one of the finest PSP action games. The third-person PSP game God of War: Chains of Olympus is set in ancient Greece. Vengeance is the dominant feeling throughout the game. As a player, you would take control of Kratos, a Spartan warrior. Just keep slashing anything that moves while completing challenging riddles and labyrinths. And attempt to build your combination as high as you can.
The emphasis is on combat-based confrontations, generally completed by the player's primary weapon and all other armaments obtained during the game. And did I mention the graphics and controls? They're just perfect. God of War: Chains of Olympus is one of the finest PSP games ever made, with a fan base of millions worldwide.
9. Shin Megami Tensei: Persona 3 Portable
Bring the legendary PlayStation 2 role-playing game to life with new characters and a new battle system. The dark and dangerous story draws you into a world of hatred, treachery, and deceit. The character development is also superb.
The game may also be a reworked version of Final Fantasy mechanics. You may now play as a female protagonist in Shin Megami Tensei: Persona 3 Portable! (We need more PSP games like this.) It brings a new viewpoint to an old game.
10. Monster Hunter Freedom
Have you ever had a dream that you wanted to hunt down some monsters? Yes? Then, your dream is achieved with the aid of Monster Hunter Freedom. On the one hand, there are nice PSP games; on the other, there are the finest and must-play games of all time. Monster Hunter Freedom falls within the second category.
You will be controlling a character who hunts and tracks mythological giants. You also receive a sidekick in the shape of a feline character who seeks to assist you in your trip and make it fun. Search for and hunt monsters to your heart's content. Watch for the most exotic animals, such as dragons and Krakens. You may even enlist the help of your friends through the local Ad-hoc and form a party of four to take out some tough monsters.
11. Killzone: Liberation
In today's world, third-person shooter games are all the rage. That's why many PSP games include firearms and shooting. And Killzone: Liberation is one of the best PSP games, offering a diverse, isometric third-person shooting experience. However, the single-player mode could be better; the multiplayer mode more than makes up for it.
The game sets you against 8 other players, each with an equal chance of shooting and winning. There need to be more checkpoints, which makes it difficult to finish levels and results in harsh penalties. Also, the viewpoint takes some time to adjust, but the in-your-face action stays continuous and intact. So you need to use your skills and brains to gain the upper hand over the other teams.
12. Tekken: Dark Resurrection
Do you want to play one of the finest fighting PSP games in the world's history? Then Tekken: Dark Resurrection is 'it' for you! As you may know, elite fighters worldwide compete in a major fighting tournament in this game.
They go head-to-head and neck-to-neck for the title of world champion. Long-standing rivalries, family difficulties, and bosses all contribute a lot of character to the bouts and tales. Not only that, but you may play in various modes, including solo and multiplayer options. Please take advantage of fantastic PSP games like this one, and grab it now!
13. Patapon
This amazing PSP game combines real-time strategy with music rhythm gameplay. The end effect is a thrilling experience with addictive mechanics. You must control a swarm of small insects known as Patapons and strike a drum to direct them. Move, attack, defend, and direct the tribesmen to their homes with the face buttons.
The visuals vary, the fighting gameplay is unique, and the controls are simple. Employing more mental processes and memory rather than random button-clicking would be best. Believe me when I say you'll be engrossed in this game for hours, barely even coming up for air.
14. LocoRoco 2
After a long day at work, this game is an amazing way to unwind and unwind. LocoRoco 2 is a sequel to the well-known game LocoRoco. Well, the story is set on a peaceful planet inhabited by the LocoRoco tribe. However, an evil tribe immediately threatens them, and you must now assist them in fighting these nasty men.
The sound effects are cute, and controlling the blob-like bulk is thrilling. Just help them out, let them eat magical fruits, and a lot more. It's a fun game that's simple to understand and play. And it's quite addicting!
15. Half-Minute Hero
You only have a little time on your hands but want to play the finest PSP games? Then try Half-Minute Hero. It's just a collection of games with short missions. There are six modes to pick from, each promising a new and distinct experience.
The "Hero 30 Mode" and the "Evil Lord 30 Mode" are the most often played modes. In the former, you are given tasks in an RPG with a time constraint of 30 seconds. In the latter, the game becomes a real-time strategy. It is a match made in heaven for all those 'Efficiency specialists' who prefer to race against the clock while combating evil on the console. There's seldom much of a level grind in PSP games like this, and Half-Minute Hero is the same.
16. PixelJunk Monsters Deluxe
Are you missing some of the best Tower Defense PSP games? Then this is just up your alley. PixelJunk Monsters Deluxe is a console-worthy game, and trust me; I don't make jokes about this kind of thing. Although it has clear parallels to other tower defense games, it nevertheless scores well owing to its features and user-friendly UI. Build defensive towers to prevent your opponent from accessing your base; that is the goal.
Several little animals representing 'life' are rehabilitating on your base. And if all of these animals perish, you are out of the game. There are 36 separate levels with three difficulty levels and three special stages related to unlocking special abilities. The main difference between PixelJunk Monsters Deluxe and other games is that you control the protagonist character who constructs structures and collects money in this game. Use your deft expertise and quick reactions to defend your home base against all attacks.
17. Valkyria Chronicles II
It's time to play some excellent PSP role-playing strategy games. And who else than Valkyria Chronicles II would be in that list's high spots? The original Valkyria Chronicles inspires the sequel but concentrates on the military college and the attending there.
The game's profound war story remains intact. You'll have a lot of options and gameplay systems to keep track of. In addition, you can achieve one of your life's greatest desires by controlling and managing the troops! You will be in charge of leading them across the battlefield.
18. Ridge Racer
Are you a player always looking for the greatest PSP racing games? If you are, then my friend, your quest has ended. Ridge Racer is a fast-paced, adrenaline-pumping racing game that guarantees one of the finest racing experiences of your life, real or virtual. You are shown a variety of cars, tracks, and songs.
Choose your favorite vehicle and circuit to enter your own Fast and Furious world. You may also pick from various modes, including Online Races, World Tour, and others. You may compete with other players in multiplayer mode, while the World Tour allows you to explore your potential and strive to become the world's finest racer.
19. Jeanne d'Arc
This tactical role-playing game combines history and science fiction. Jeanne d'Arc, one of the top PSP games in fictionalized stories, offers a fantasy story about Joan of Arc as she battles ferocious demons around the English countryside (during a war between France and England) and completes tasks.
So, while you're not fighting adversaries, you may explore cities and other locations. You may discover riches, new gear, loot, and even magical stuff this way. To end all monsters, you only need to improve and demonstrate your skills within a certain time frame. A new high in adrenaline awaits you!
20. Burnout Legends
Burnout Legends (one of the finest PSP games) is your game for the win if high-speed collisions, burning rubber, cool and fast vehicles, and fierce racing are your idea of fun. It's a wonderful bundle and the pinnacle of crash-tastic racing. The Internet gameplay needs to be included, but that is just picking up too much. Speeding citations and gratifying wrecks more than makeup for this error.
The game comprises 95 (unlockable) automobiles, 18 maps, and 9 distinct race types. This indicates that you will never be free of your waking hours. You may quickly join the World Tour mode, compete against renowned automobiles, race against strict time constraints, and much more. Specialty modes, such as Pursuit, in which you play as a police vehicle attempting to apprehend racers, make the game fun and engaging. This PSP racing games series is also known for its amazing and dramatic crash sequences, which add to the levels of devastation.
21. Wipeout Pure
If Ridge Racer is at the top of the list of the greatest PSP racing games ever, Wipeout Pure is a close second. The Wipeout series has always led the way in developing and redefining the notion of racing games. And Pure provides all of this and more. It blends a passion for racing with a setting in a future world.
There are anti-gravity ships with remarkable (and different) features that belong to certain teams that are all racing toward the finish line. There are a total of eight teams from which to choose. You must not only race for the win but also blast your opponents with fun weaponry while safeguarding your spacecraft from approaching damage. Believe me when I say this is one of those PSP games you should not pass up.
22. BlazBlue: Calamity Trigger
People often ask me about some of the best PSP battle games, and my most frequently responded base game is BlazBlue: Calamity Trigger. It's a fast-paced game in which you compete in a large fighting competition.
Even though there are only 12 combatants, each has a unique personality and skill set. You get to create completely new and unique moves and combinations and the thrill of knocking off opponents in the most amazing manner possible! This version also contains all of the modes from the console version.
23. Metal Gear Solid: Peace Walker
Seriously, one of the finest and most popular PSP games of all time. Period. In 1974, the land of Costa Rica is where the game is set. It follows Snake, the recurrent main character, on his journey as he manages Soldiers Without Borders. Essentially, the game is divided into two modes: Motherbase and Missions.
In the former, the player must gather resources as he moves over the land to build a powerful base. However, the latter plays out similarly to Metal Gear Solid's early levels. The game's presentation is rich and lively, with a slick interface for gameplay. Involve your friends in the game via Ad-hoc play, and repeat all the missions (only if you want to) repeatedly to become invincible. At its finest, stealth action!
24. Syphon Filter: Dark Mirror
Syphon Filter: Dark Mirror is yet another addition to the top and must-play PSP games of all time. It is an open-world game in the normally linear and long-running Syphon Filter series. Gabe is the protagonist, a special operator for a secret government organization who is thrust into the middle of a complicated scheme. And thus, your journey into a sneaky, fast-paced third-person shooting game starts.
Syphon Filter: Dark Mirror, like the previous Syphon Filter games, focuses on third-person action and stealth warfare. As Gabe moves through various areas and completes all of the missions set to him, you have to control him. So, if you have what it takes, grab your console, choose your weapon and sight, and enter the world of Syphon Filter.
25. Virtua Tennis: World Tour
This game is now available for all sports enthusiasts (particularly those who like tennis). Virtua Tennis: World Tour falls into the category of decent PSP games with the potential to be great. This fantastic tennis simulation game is filled with fast matches, tournaments, exhibition matches, and more. It is one of the top simulation PSP games for a reason.
It features five modes and a multiplayer option. Although the primary mode is "World Tour," you may create female and male tennis players (whatever suits you) and compete to win the title of World Champion. There are some very cool tennis-themed mini-games as well. So, what are you holding out for? Serve and smash your way to ultimate triumph in war.
Consider The Following:
Conclusion:
And that's all there is to it. These are some must-play PSP games that you should take advantage of. Stop what you're doing and download these games right immediately.