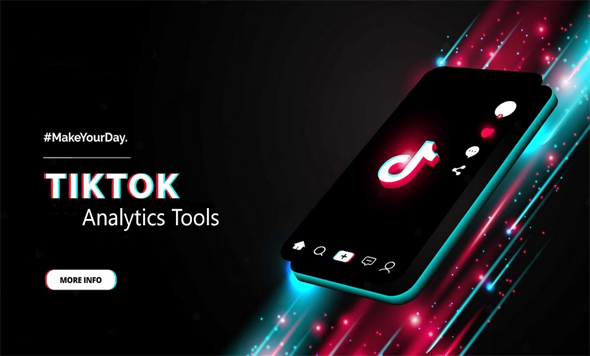 Top TikTok Analytics Tools to Improve Your Content Strategy: TikTok is a popular social media platform with a considerable global following. The platform has more user engagement than popular social media platforms like Facebook, Instagram, WhatsApp, etc. Recent statistics show a whopping 1.02 billion people could be potential TikTok commercial viewers.
TikTok is famous for making and sharing short videos that are more than just fun. It has become a great place for creators and businesses to uniquely showcase their brand's value.
Businesses can evaluate their content performance using a proactive strategy and regular monitoring systems. The TikTok analytics tool helps improve marketing efforts by providing valuable insights. This article will explain why the TikTok analytics tool is essential and provide a list of excellent analytics tools available.
Importance Of The TikTok Analytics Tool
To create your next marketing plan, Using a TikTok analytics tool can provide numerous benefits by offering valuable data-based guidance. TikTok analytics are essential for creating a good marketing plan. Here are a few reasons why:
1. Detailed Audience Analysis
An analytics tool helps creators and businesses understand their TikTok content better. They can gather information and determine the audience's preference by looking at essential metrics like views, likes, shares, and comments. It allows them to concentrate on creating engaging content for a larger audience.
2. Unlocking Competitor Tactics
Businesses can use analytic tools to analyze their competitors' content effectiveness. This information gives a glimpse into effective niche marketing strategies. Companies can enhance their strategies and discover new markets.
3. Monitoring Growth & Progress
Analytics tools allow users to see how a TikTok account has changed. Businesses can use this data to assess how effective their current strategy is. Additionally, they can find areas to improve and inspire future growth.
4. Analyzing Ad Effectiveness
TikTok ad campaigns provide businesses with necessary performance data through analytics tools. Creators can use data to make better decisions about their advertising campaigns by analyzing the impact of sponsored promotions.
5. Enhancing Audience Interaction
The TikTok analytic tool measures audience engagement by keeping track of views and watch time. Creators can assess how long viewers engage with their videos. Additionally, they can determine the most popular sections and pinpoint where viewers lost interest. It improves the content to keep viewers engaged throughout the video.
Implementing an Iterative Content Strategy
Companies and artists can adopt an iterative content strategy by regularly using insights from TikTok analytics. To maintain authenticity and engage their target audience, they should periodically adjust their approach based on real-time information.
12 Best TikTok Analytics Tools to Improve Your Content Strategy
The TikTok analytics tool is essential for developing your next marketing plan. Businesses can make smart decisions by using the data they have collected. To make your TikTok content marketing journey profitable, check out these tools:
1. Analisa.io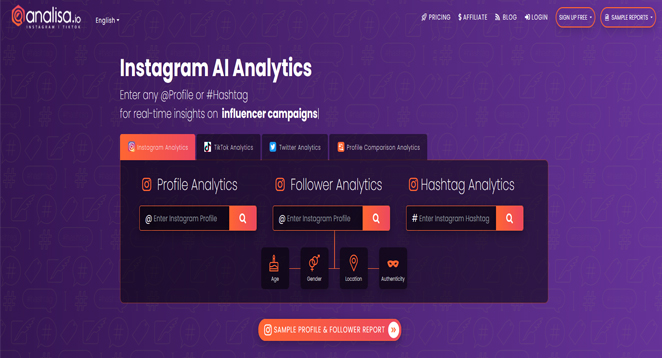 Analisa.io is an AI-powered social analytics tool for TikTok. It offers analytics for businesses of all sizes. This tool is a leader in AI-powered social analytics. It can analyze any public profile and hashtags. In addition, it is trusted by influencers, media publishers, and companies in over 57 countries. Analisa.io is a tool that helps you find relevant content and influencers in real time. It also organizes the most popular posts, captions, hashtags, and posting schedules for you.
Website: https://analisa.io
2. Keyhole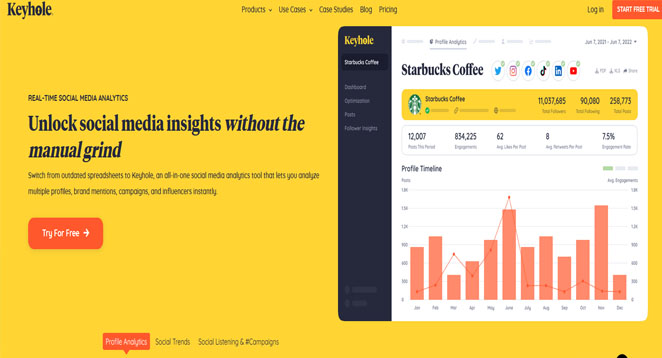 Keyhole is a tool that helps companies analyze and report on social media data in real time. It provides valuable insights for businesses. Businesses can quickly obtain TikTok analytics without manually collecting data from various platforms. You can soon analyze profiles, brand mentions, campaigns, and influencers in one place.
Track the performance and audience response to your TikTok profile. Provides tips for increasing engagement through post recommendations. Here are some suggestions to improve your post views, likes, and comments based on your most popular posting times. Keyhole helps you track your top-performing hashtags based on engagement. It also suggests the optimal number of hashtags for future posts.
Website: https://keyhole.co

3. Exolyt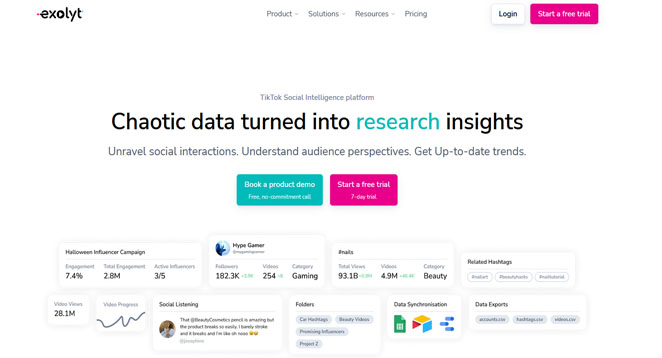 Exolyt provides you with essential and practical insights about TikTok. With this tool, you can easily stay updated on the latest trends. It helps you automate monitoring for all your TikTok marketing campaigns. Many well-known brands use this tool to succeed on TikTok. Exolyt can track unlimited TikTok accounts, such as influencers and competitors. Track their posts, history, and mentions, and analyze the data.
Website: https://exolyt.com
4. Storyclash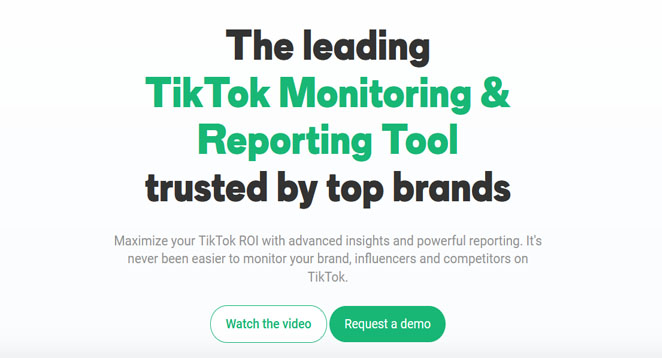 Storyclash, you can take your TikTok influencer marketing to the next level. Stay ahead of the competition by analyzing your marketing campaign's performance.
Easily find new influencers, keep tabs on current ones, and analyze essential metrics. Discover how rivals utilize influencer collaborations and marketing techniques. Check the key performance indicators (KPIs) for businesses and creators on TikTok and discover what influencers think about their competitors. Benchmarking allows you to monitor your position compared to your competitors closely. Additionally, you can find current content trends by analyzing detailed insights and metrics.
Website: https://www.storyclash.com
5. Minter.io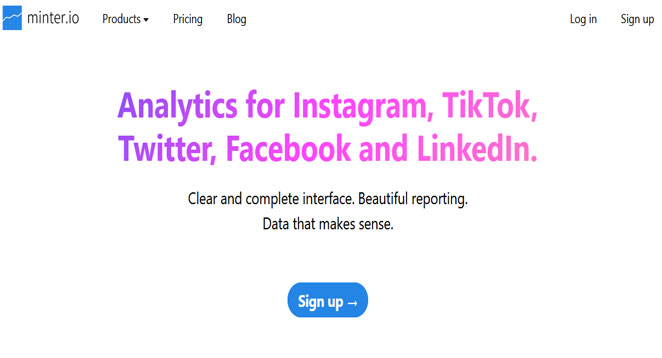 Minter.io is an app that provides detailed analytics for TikTok and other social media platforms. It has a strong and user-friendly interface, beautiful reports, and reliable data. Provides metrics to measure the success of your TikTok content. So, it gathers data on your views, engagement rate, likes, comments, and shares. Get detailed performance data with regular updates. Get a complete breakdown of engagement for your content in the first 24 hours after publishing. Improve your TikTok posts by knowing the best times to publish and using popular hashtags.
Businesses using multiple social media platforms will appreciate this platform's feature of managing multiple accounts from one dashboard. You can also use it to track various competitors on different TikTok accounts.
Website: https://minter.io
6. Mavekite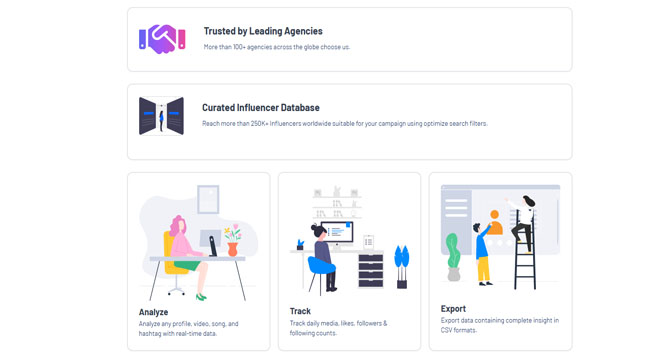 If you want an easy TikTok analytics solution with helpful audience data, MaveKite is one of the best tools to consider. You can use it to learn how well any TikTok username performs. This tool is trusted by over 100 agencies worldwide. It has real-time analytics and a refined influencer database with over 250,000 influencers.
Website: https://mavekite.com
7. HypeAuditor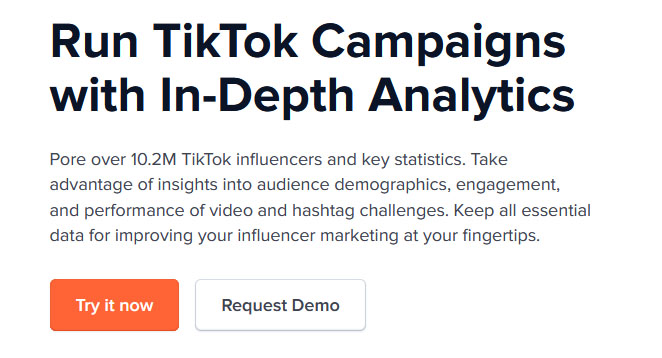 HypeAuditor, the ultimate tool for in-depth analytics at your fingertips. You can access an extensive database of 10.1 million TikTok influencers. You'll receive essential data to improve your marketing efforts.
Influencer success grade on a scale of 1-100 using factors like follower ratio, content views, engagement ratio, and other metrics. Track your audience growth and compare it to similar influencers. Analyze a creator's most viral videos for advanced video performance insights. To evaluate audience engagement, track the number of likes, comments, shares, and views daily. Additionally, you'll receive valuable data about your audience's demographics, attention, and the impact of your content and hashtag challenges.
Website: https://hypeauditor.com
8. Socialinsider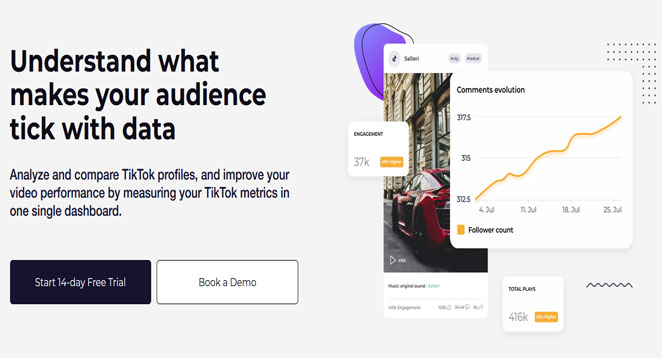 Socialinsider is a platform that is easy to use and offers more than just essential TikTok analytics tools. It has powerful features that help brands stand out on TikTok. Get accurate performance data, including engagement ratio, video views, follower growth, and more. We conduct a thorough TikTok audit to analyze your old posts, track changes in your account performance and understand view fluctuations. Access valuable information through charts and data based on key performance indicators (KPIs) and top-performing content on TikTok.
You can effectively measure your TikTok account performance using in-depth content analysis, profile and post-level analytics, and competitor data. Get started today with a 14-day free trial and see how it can boost your brand's success on TikTok.
Website: https://www.socialinsider.io
9. Measure.studio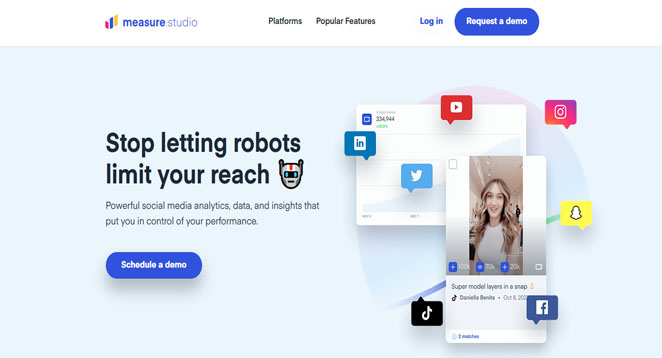 Measured.studio is a trustworthy tool for creating a TikTok strategy using data. This platform's engine allows digital content publishers, agencies, and companies to analyze their TikTok data.
Quickly assess how well your TikTok posts are doing and get valuable data using automatic performance benchmarks and account analytics. Improve your content strategy with AI-based analytics. Computer vision analysis can help you find what works best by exploring people, locations, pets, and patterns in each post. You can improve your TikTok content by using hourly data, comparing posts, benchmarking performance, and getting account reporting insights.
Website: https://www.measure.studio

10. Sociality.io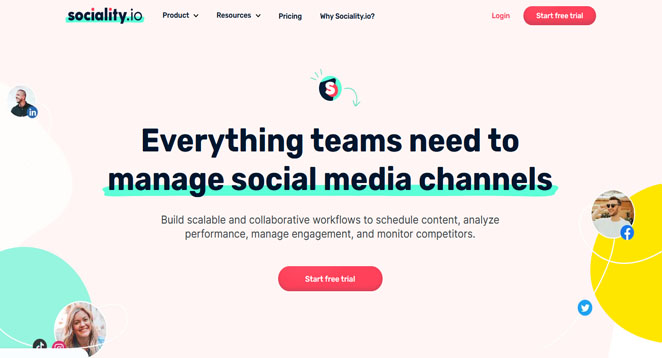 Sociality.io is a powerful tool that helps you manage your TikTok account by providing analytics. It's a great tool for agencies and brands to streamline their tasks, such as monitoring, scheduling, reporting, etc. The company has a global team managing over 12,000 social media accounts.
Discover hidden possibilities in your TikTok stats with our comprehensive dashboard. Improve your TikTok management by tracking, comparing, and monitoring your TikTok statistics. You can use distribution tables to determine the best times to post your TikTok content and achieve your goals. Develop a content strategy using tables to display views and interactions for posts. Sociality.io helps you discover the best hashtags to reach and engage a broader audience on TikTok.
Website: https://sociality.io
11. Quintly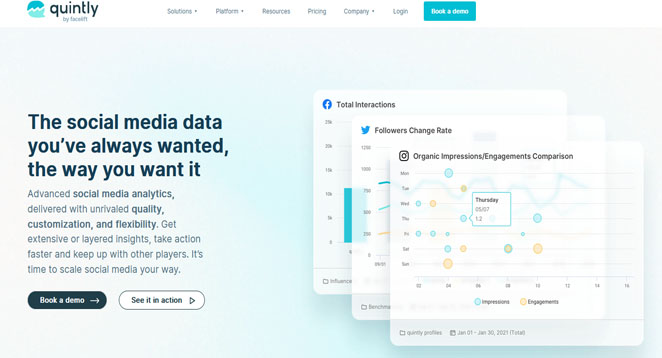 Quintly helps you stay ahead of your competition and keep up with your followers. The platform provides strong analytics features for tracking, analyzing, and optimizing multiple TikTok accounts. It also generates automated reports and provides reliable data. Brands, agencies, and influencers can confidently shape their strategies.
Easy-to-read dashboard for monitoring campaign status, showing attribution, and presenting to executives, customers, or prospects. Monitor important KPIs by creating detailed reports or modifying pre-made dashboards. One interface to manage multiple accounts, assess performance, and make comparisons. Use TikTok analysis to generate regular, automated reports. Quintly makes it easier to collect data and understand your audience by providing unified social media data.
Website: https://www.quintly.com

12. TikBuddy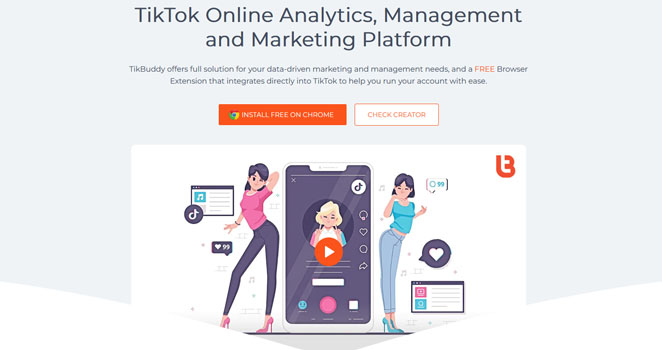 TikBuddy is a tool that helps with data-driven marketing and management on TikTok. The device includes a free browser extension that seamlessly works with TikTok. So, you can easily manage your TikTok account and make the most of this tool to improve your TikTok experience.
Brands and creators receive sufficient data to develop their TikTok channel and increase their return on investment (ROI). Manage and track your data easily on your account, with the ability to analyze reports. They are adjusting content and plan as needed. Discover the top creators by searching across all channels for affiliations and connections. TikBuddy provides simple information on popular videos, hashtags, and music for tracking performance and monitoring.
Website: https://tikbuddy.com

Also Read;
Conclusion
You must regularly monitor and maintain your accounts to make your TikTok journey successful. TikTok analytics tools can help you stay organized with trends and improve your content delivery. The list of TikTok analytics tools mentioned above has essential features for getting valuable insights. Just go through the features and choose one that suits your goals. Using data lets you make better decisions and see your TikTok campaigns succeed!