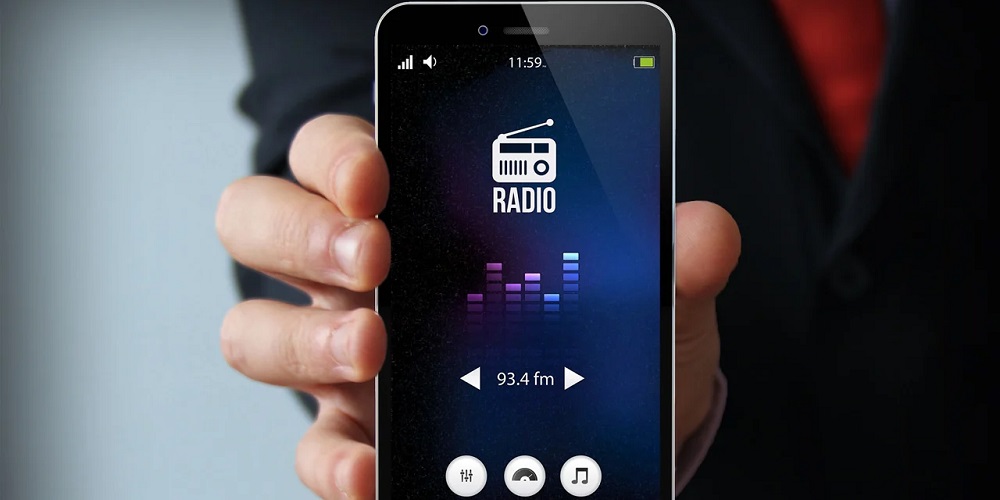 How many of us were aware of radio apps 20 years ago? Did anybody else see the shift from transistors to online radio apps? While changes in radio technology may seem thrilling and novel, the substance of music will never change. Radio apps provide the same enchantment as transistor players did in the old days. Even on the worst of days, music has the potential to deliver peace of mind and reduce tension. As a result, having one of the best online radio apps to help you get through the hectic days of your life is crucial. Not to add, music is a crucial component of days of celebration and is difficult for future generations to ignore. Here is a collection of the best radio apps for Android that we suggest. I hope you like it!!
The Best Radio Apps For Android
Let's have a look at the best Radio Apps For Android to try.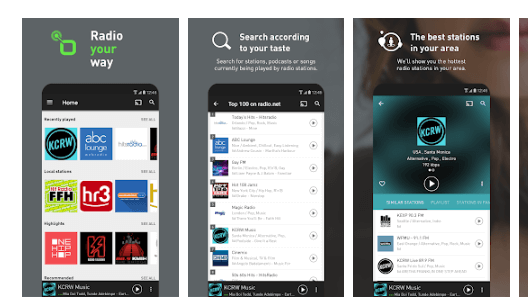 Radio.net is an app that falls under the category of the best radio apps for Android. The app is popular for its smart and user-friendly UI, with over 30000 radio stations. In addition, the app has a powerful and simple search engine that allows you to find radio stations by country.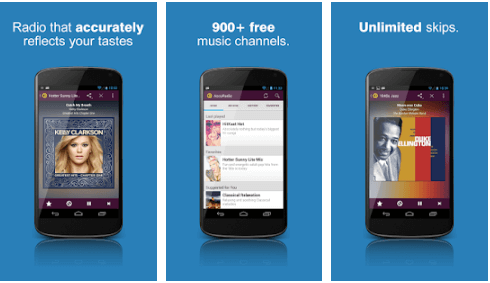 AccuRadio is regarded as one of the best radio station apps due to its extensive collection. Users may join up and browse via various channels using the app. It is simple to save favorites and browse popular channels. There's also the option to rate songs and unlock "Five-Star" channels. Users may also choose to ban or remove artists from a certain channel.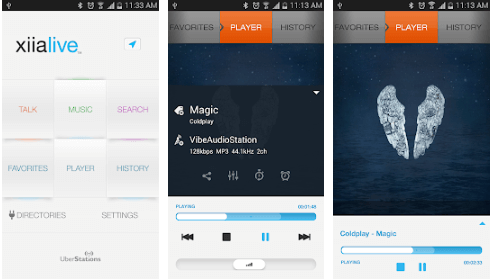 XiiaLive offers a large collection that includes electronic, classical, hip-hop, and alternative genres. Each genre on XiiaLive has a radio station you may choose and bookmark. A sleep timer and equalizer are included as extra features in the app. There are also fantastic discussions delivered via various podcasts on humor, business, and news.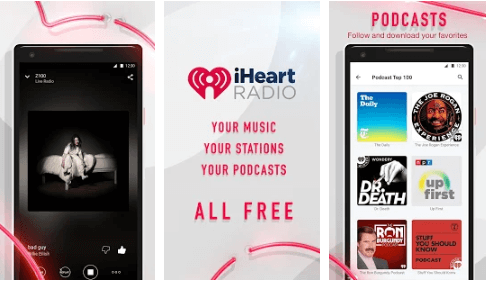 This app is for you if you love podcasts and listen to encouraging words throughout your work commute. The selection of endless music, live radio stations, and podcasts will undoubtedly improve your spirits. The great news is that the content is completely free! Undoubtedly, iHeart is among the best radio apps for Android users and is ranked among the top radio stations. This app's special feature is the ability to store and repeat music from the radio.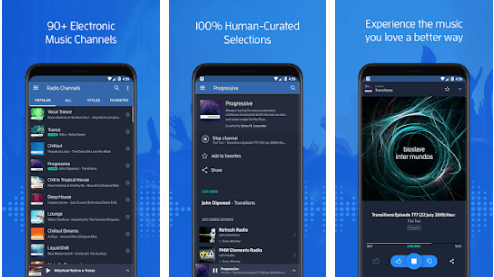 Some genres can only be curated by professionals. If you love electronic music, you're in for a treat. This also implies that the app is not intended for all music enthusiasts. The collection exclusively includes electronic music. DI.FM specializes in creating human-curated electronic music. The app also has the option to follow your favorite DJ gigs and broadcasts on the calendar.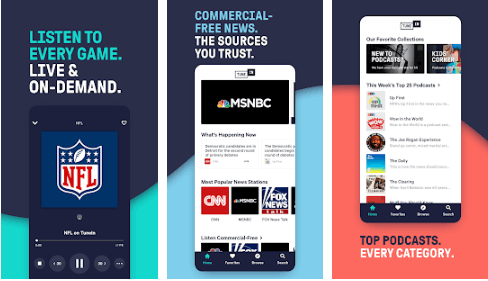 Every app is unique, but listening to live sports updates on the radio is an excellent approach to expanding the audience list. In addition, while listening to your favorite radio stations, you may discover a unique collection of humor, news, chats, and, most importantly, live sports. Have you ever yearned for a streaming app that was free of advertisements? Congratulations, this music streaming app is an excellent option for you. You may quickly modify the interface and convert the app to vehicle mode to offer you an edge when driving.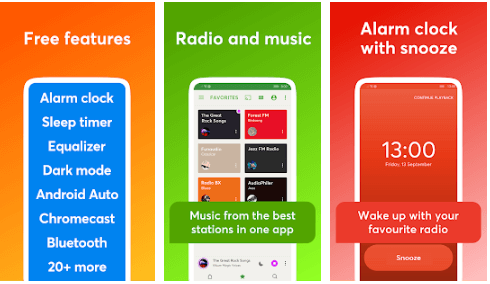 Replaio is a popular name in the market for Android radio apps. Find a mind-boggling collection of free internet radio stations and Radio FM stations. The Internet collection has a large selection of rock, electronic, jazz, country music, pop, and other genres. And, sure, it brings over 30,000 radio stations worldwide to your screen. The app lets you sleep and wake up while listening to your favorite music. This new kind of sleep timer and alarm clock is quite useful.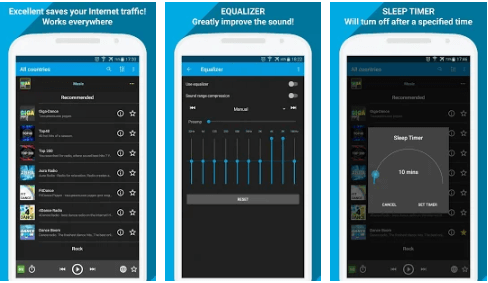 This app is the best option for those frustrated by slow internet speed. PCRADIO is an easy-to-use radio app for Android users with various features. For example, users can listen to high-quality music from hundreds of radio stations even if their internet connection is slow.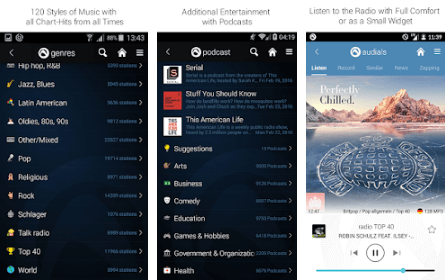 Recording music, and listening to internet radio, including podcasts and clock radio, has just been better due to another great brand in the radio apps for Android collection. With MP3 and AAC audio streams, Audials has a massive list of 80,000 radio stations. However, the radio recorder is superior. You may use history to record and play your favorite tunes.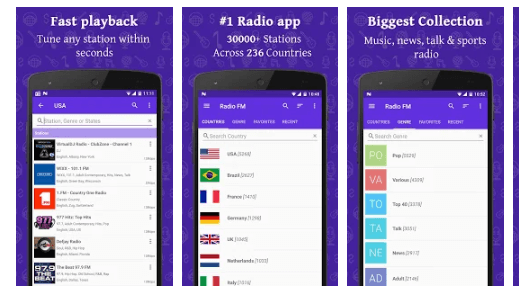 You may listen to a large music collection organized by country and genre. As a result, listening to music from various countries will be easy today. The music selection is amazingly fantastic and covers diverse genres from many countries. Radio FM also has a sleep timer with the option to pick your favorite music as the alarm tone.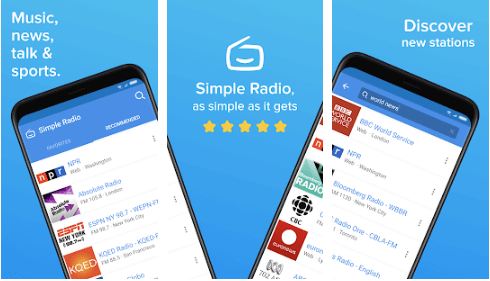 Remember the simpler radio apps in the quest for the best online ones. Simple Radio is the app for you if you're a casual music listener. You only receive your favorite FM radio stations, Internet radio stations, free radio stations, and AM radio stations.
Consider The Following:
The Bottom Line:
So there you've it: some of the best radio apps for Android. Choose one for yourself right now.