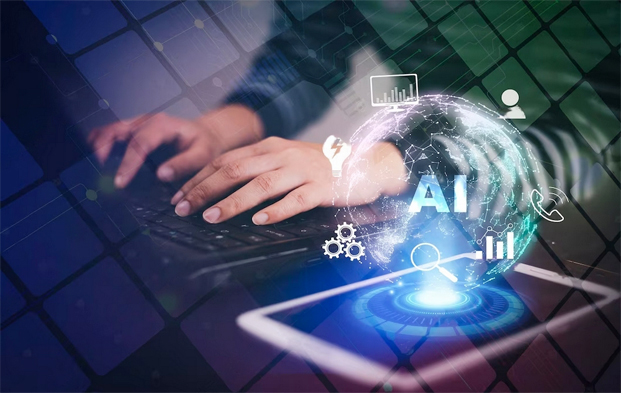 Are you looking for the top AI marketing assistants to improve efficiency and increase ROI? If you're on the marketing team and want to make the most of AI in your work, AI marketing assistants can assist you.
Al marketing solutions are different from other marketing software that use AI technology. It can perform a wide range of tasks, such as creating ad copy for social media or generating images from text.
You can chat with these smart assistants, and they'll answer your questions. You can discuss your project goal and request a personalized marketing plan. This article will discuss AI marketing assistants that companies and agencies can use for their marketing needs.
Marketing Assistants and Their Needs
AI marketing assistant tool is an app that helps marketing professionals be more efficient by streamlining and automating tasks. These tools can do tasks like writing emails, creating content, making images, managing social media, optimizing search engines, and analyzing campaign performance.
Using the right marketing assistant can boost productivity for marketing teams. By eliminating tedious tasks, these tools help people unleash their creativity.
Benefits of Using a Marketing Assistant
Save time and money.
Provide a customized experience for your customers or clients.
Improve marketing project productivity by automating tasks.
Improve your decision-making with data.
Improve communication between customers and marketers for better results.
Expand your reach by using multichannel marketing to connect with a larger audience.
Make your branding consistent across all channels.
How Do AI-Based Marketing Assistants Help Businesses
By using AI-powered marketing assistants, you can automate repetitive marketing tasks and prioritize more strategic aspects.
The tools can create marketing campaign plans based on your goals.
Al marketing assistants analyze a lot of data to give insights into customer behavior, preferences, and trends.
These solutions can also do predictive analysis and competitor analysis.
AI marketing assistant can help identify potential leads and then separate and nurture them.
Businesses can use these assistants to create content and social media posts.
13 Best AI Marketing Assistants for your business
Let's look at some top AI Marketing Assistants for you to choose from.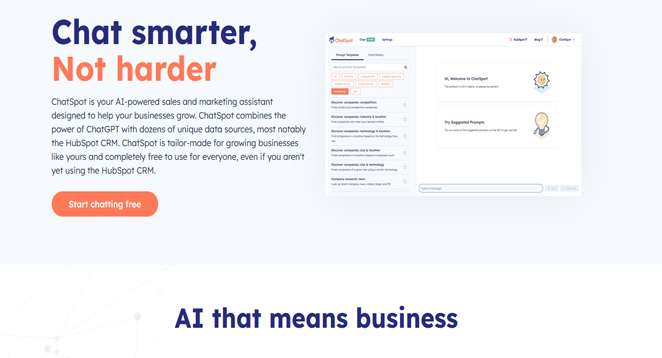 Businesses use ChatSpot, an AI-powered marketing assistant, to help them grow. It uses ChatGPT and HubSpot CRM data to provide you with exceptional insights. Share your goals to communicate your style. As a result, it will enhance your workflow through personalized interaction.
The prospecting templates help you find outreach opportunities. This assistant can create different types of content like blog posts, social media posts, and AI-generated images. Additionally, it can offer in-depth information about companies, uncover essential keywords, and reveal competitor strategies.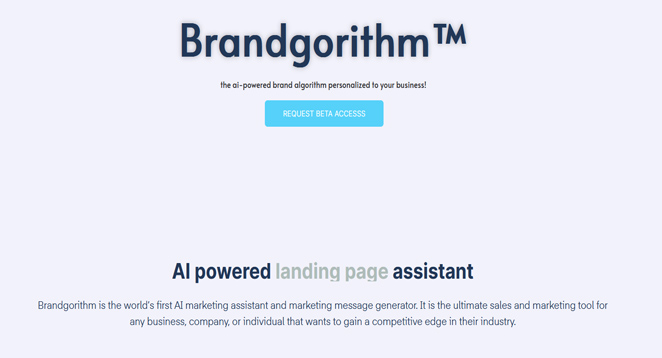 To gain an advantage over competitors, choose Brandgorithm. This AI marketing assistant is perfect for any company or individual. With this assistant, you can generate the ideal marketing message for any channel with just one click.
You can use this platform to create marketing copy that connects with your target audience. Consistency is essential across channels. Creating content for social media and landing pages is helpful too.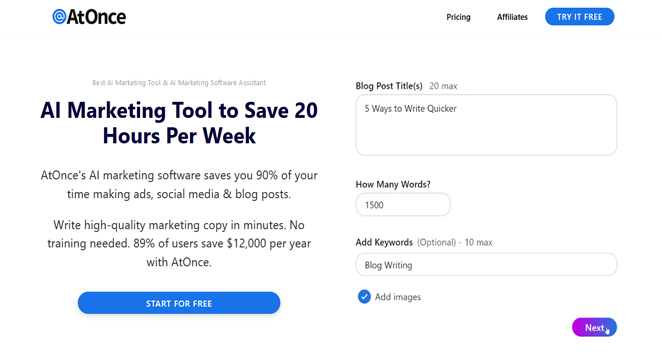 The AtOnce AI marketing assistant helps you save time and money without requiring any training. It can be used by both agencies and businesses to boost their conversion rate and ROI. You can use it to quickly generate articles and social media posts for platforms like Facebook, LinkedIn, and Instagram.
Additionally, you can tell this assistant to create personalized templates for your specific requirements. You can also generate Google Ad descriptions, Facebook Ad primary text, and social media thumbnails by using prompts.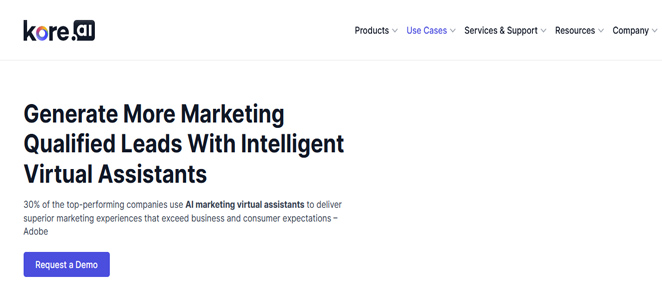 To generate better marketing leads, try using Kore.ai's intelligent virtual assistants. When you add it to your marketing plan, it will increase conversions and enhance the customer experience.
Kore AI marketing assistant can provide personalized experiences to users by using information from your websites and past customer interactions. You can also use these for lead scoring, lead nurturing, brand mention monitoring, customer insights, and social media outreach.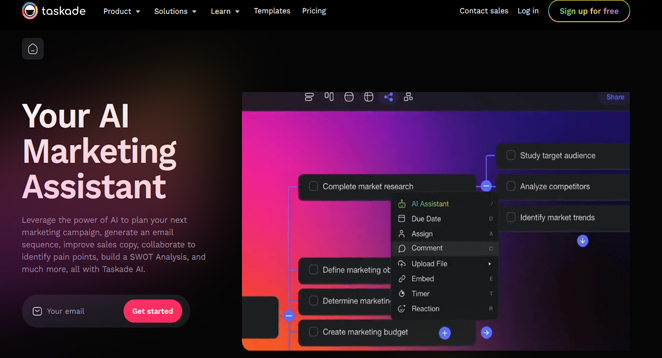 Taskade AI is a helpful assistant for marketing campaigns and other tasks. It's not just another platform for creating copies and images. You can use it for task and project management, document editing, mind map creation, and chat to get answers to any query.
This AI marketing assistant is always here to help with brainstorming and coordinating tasks. When you're working on a project and need help, it can assist you with tasks, documents, and more.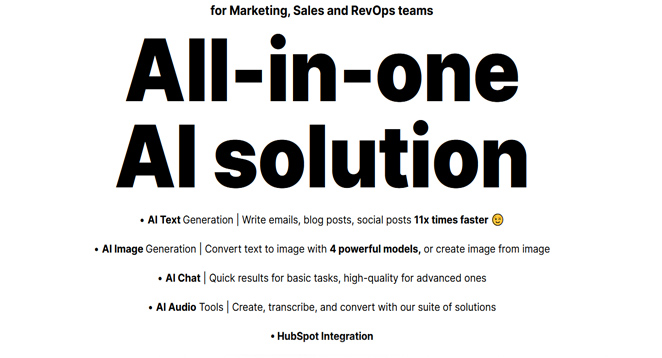 Do you need an AI assistant to help you develop business ideas or respond to customer questions efficiently? Use AIssistify to generate over 30 different types of content effortlessly. This AI assistant enables you to write blogs, email copies, social posts, and more, all at a speed that's over ten times faster.
AIssistify AI marketing assistant helps by creating customized content for various purposes like landing pages, email responses, customer queries, ad copy, LinkedIn posts, and more. It can also be used with HubSpot CRM through HubSpot integration.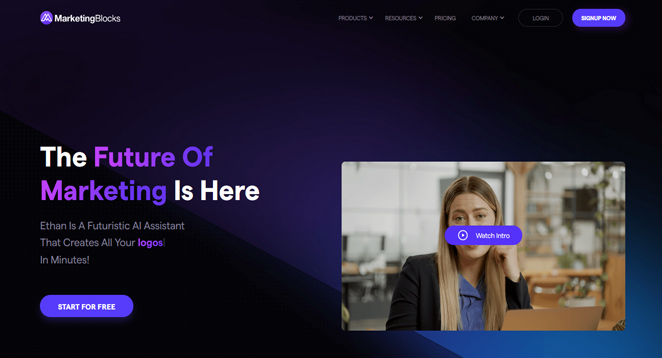 Introducing Ethan, the AI marketing assistant from MarketingBlocks, revolutionizing the future of marketing. Ethan can quickly create marketing assets for any business, regardless of the industry or niche.
Working with these high-quality, human-like assets will feel like collaborating with expert marketers. This AI marketing assistant can help you create landing pages, banner designs, promotional videos, spokes videos, logos, business cards, taglines, eBooks, business plans, voiceover scripts, articles, and more.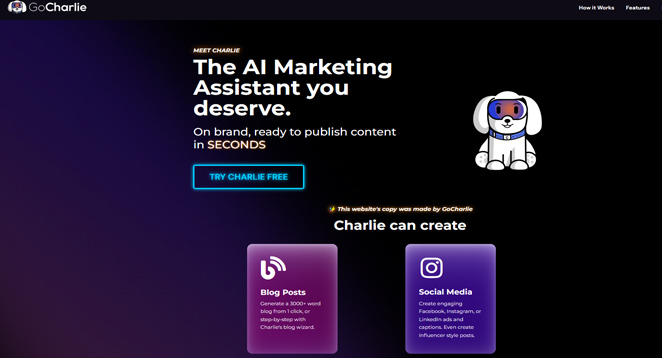 GoCharlie offers Charlie an AI marketing assistant that can create various types of ready-to-publish content for your brand. After teaching Charlie about your brand voice, products, and goals, you can request content creation from Charlie across 60+ different types.
The blog wizard helps you create blog posts quickly and easily. You can use this platform to develop captions and ads for Facebook, Instagram, or Linkedin. Charlie can help you with various tasks such as creating cold emails, newsletters, product descriptions, images, artwork, website copy, and repurposing content.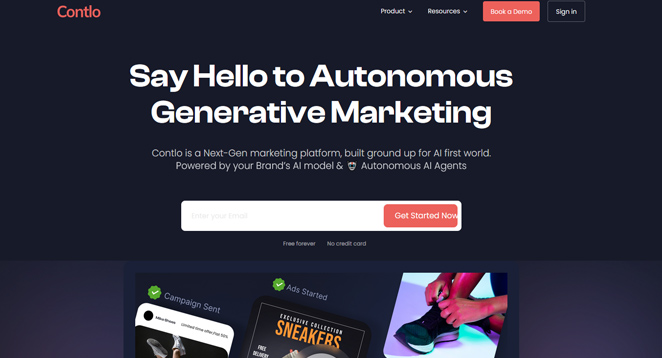 Contlo has a personal marketing assistant called AI Marketer. It provides quick and concise data. You can use various prompts to gain detailed marketing insights. These include automation analytics, business growth, campaign performance for specific channels, segment performance reports, and revenue intelligence.
It offers personalized solutions for your questions and gives customized suggestions for your marketing campaigns. This AI marketing assistant can create subject lines, headers, email bodies, and call-to-action buttons. You can also make text copies for marketing SMS.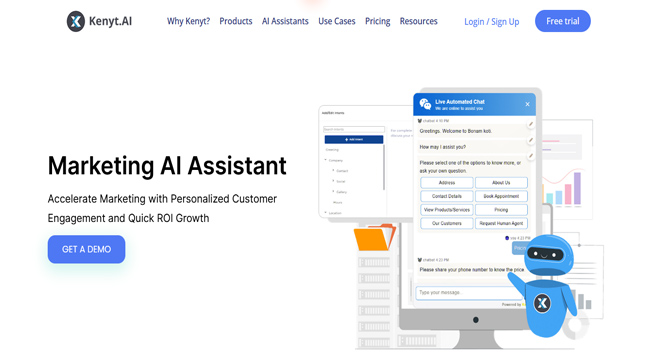 Kenyt's marketing AI assistant helps companies achieve fast ROI growth and personalized customer engagement. In addition to capturing leads from various channels like websites, email, social media, and chat, it can also effectively segment them based on their interests and behavior.
This AI marketing assistant uses ML and conversational AI to score leads for prioritization. It helps you manage campaigns across multiple channels, engage with customers naturally, and learn about their preferences.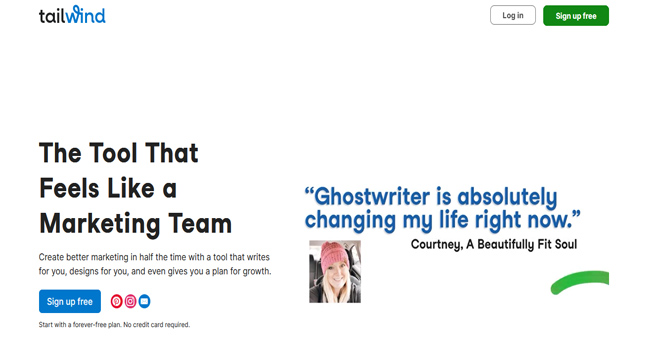 Marketing teams can relax and stop worrying about starting everything from the beginning because they have Tailwind. This AI assistant helps companies create personalized email marketing and social media plans based on their industry and available time.
You can easily stay organized by creating a simple plan with proven best practices and sending reminders. You can also use it to create marketing copies or generate images for social posts. This AI marketing assistant uses your brand's font, color, and logo in the designs it makes for you.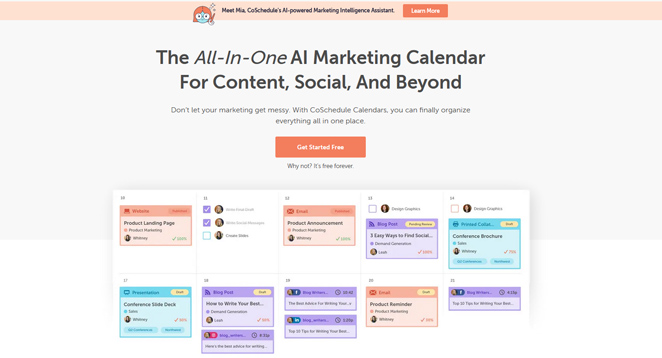 Meet Mia, the AI-Powered Marketing Intelligence Assistant from CoSchedule. Mia is here to help you upgrade your marketing workflows. Chat with Mia to get fresh project ideas and let her brainstorm new perspectives. This assistant can help with writer's block by generating a first draft of an article on any topic.
You can save project-specific chats for your team to join or review later. Mia is great because it combines AI and human creativity to deliver high-quality content quickly.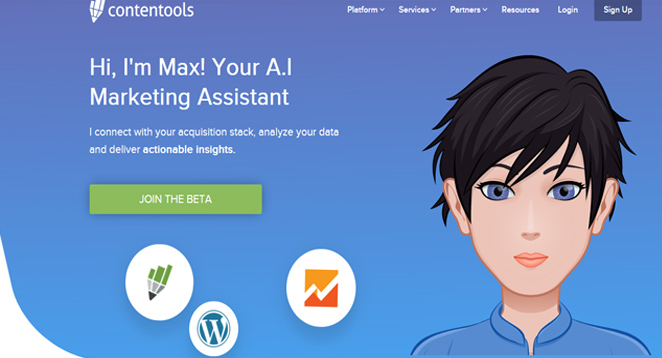 Max is an AI marketing assistant from Contentools. It can analyze your company's data to provide valuable insights. Max suggests adding channels to your marketing plan that can benefit you.
This assistant can give you helpful information about audience performance, attribution analysis, optimization methods, and more. It can also analyze segments based on your business or project goals. The best part is that it focuses on areas that will boost sales and keep customers interested.
Wrapping Up
Marketing teams today have a variety of tasks to handle. AI marketing assistants can help automate tasks and provide ideas and assets to marketers. We have listed some popular AI assistants for your company based on your needs and the features they provide.