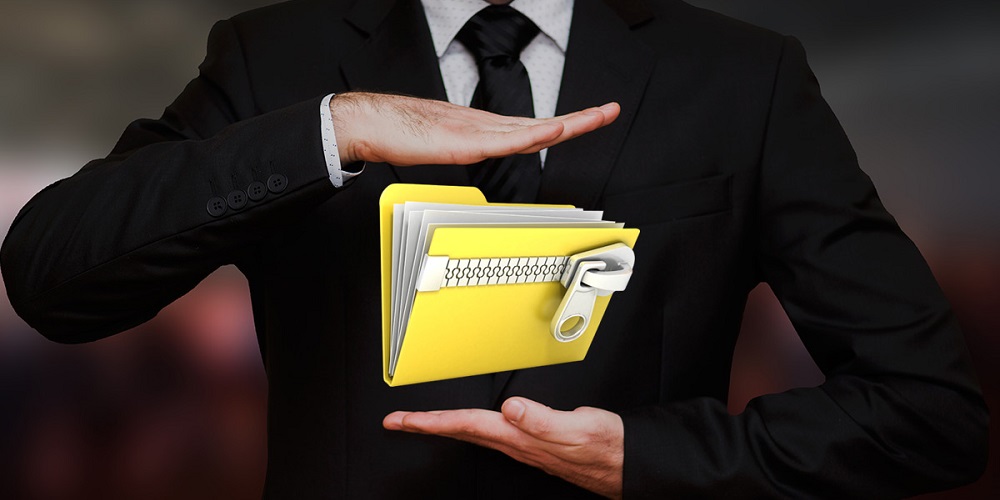 When we run out of disk space and RAM, file compression software is absolutely necessary. It becomes much more crucial when huge files are often shared, such as when emailing business papers, pictures, and videos to pals. Compression software guarantees that there is always sufficient space on your system. There are innumerable options for the best file compressors on the market, but choosing one that is feature-rich and capable of ensuring lossless file transfer quality may take time and effort. To aid you in selecting the best file compression software, we have compiled a list of the best available options. Let's investigate them.
The Best File Compression Software You Must Try
Let's have a look at the Best File Compression Software.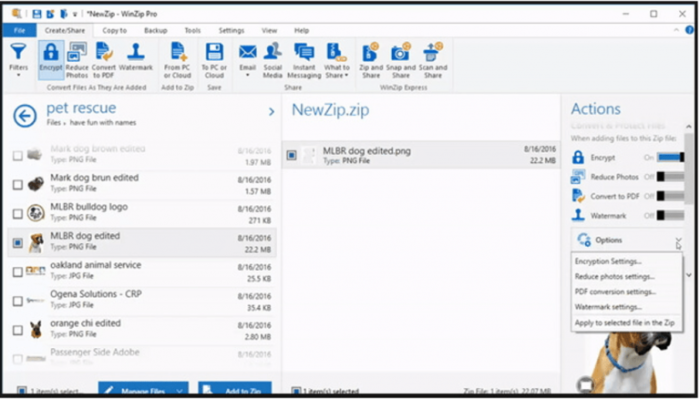 WinZip is, without a doubt, the most popular and recommended file compression software currently available. It is the ideal method for compressing and decompressing files. It may be used to share, secure, manage, and back up files. You may compress files in various formats using WinZip, including VHD, RAR, XZ, Zip, 7z, Zipx, and VHD. This fantastic software uses encryption technologies to protect the safety and security of data and information, and it can connect to cloud storage accounts without any issues. In addition, zip files may be sent as email attachments. WinZip is compatible with the Windows platform and guarantees its users the simplicity of use and high-quality services. You can pick its 45-day free trial time to begin. The regular bundle is priced affordably at $35.34.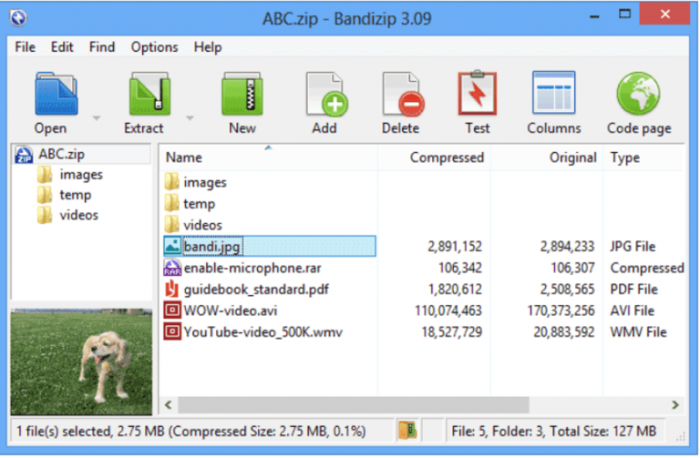 Following on our list of the best unzip programs is Bandizip, which can compress, open, and extract zip files in several formats. Fast file zipping, multi-core compression and rapid archiving are all supported by this lightweight tool. This excellent tool's main drawback is that it only supports a few compression formats. Nevertheless, Bandizip is an excellent option if you're looking for a free, practical, and effective compressing tool.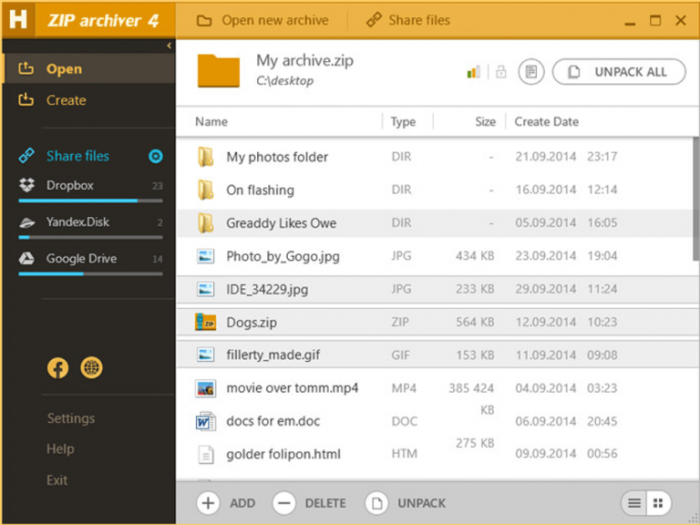 Hamster is a contemporary and potent archiver tool that employs a quick ZIP algorithm for simple compressing and extracting files. It is compatible with cloud storage services like Google Drive, Dropbox, and OneDrive. APM, MBR, pmd, scap, xar, chm, XR, light, and odt are just a handful of the most popular formats it supports. Create direct connections to your zip files with it, benefit from a high compression ratio, and share zip files with your friends. On your Windows system, download this free compressing software.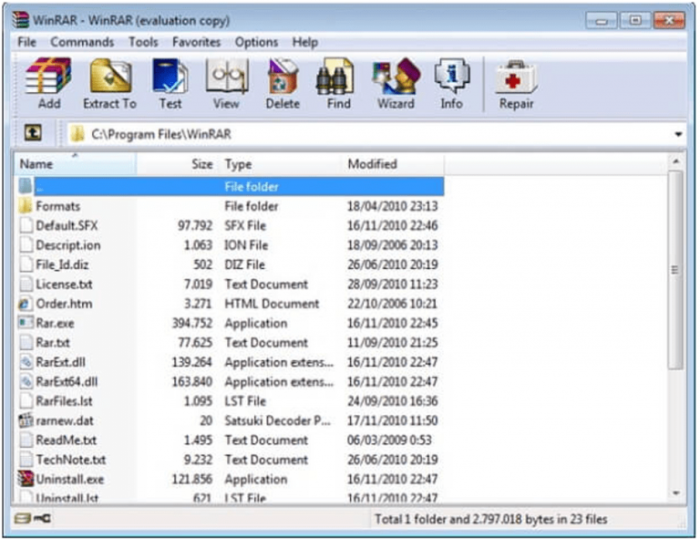 WinRAR follows our list of the most popular and best compression tools. It maintains a huge user base of over 500+ million users globally. Several compression formats are supported, including CAB, RAR, TAT, UUE, ZIP, and ACE. WinRAR is one of the best tools for compressing files for simple file transfer, well-organized data storage, and quick email transmission. The safe and secure transfer of files is further guaranteed by its 256-bit AES encryption. With the option to partition archives into numerous volumes, you may store files on different drives for improved storage space management. WinRAR provides a free trial version for 40 days, after which its premium version costs $29 per user.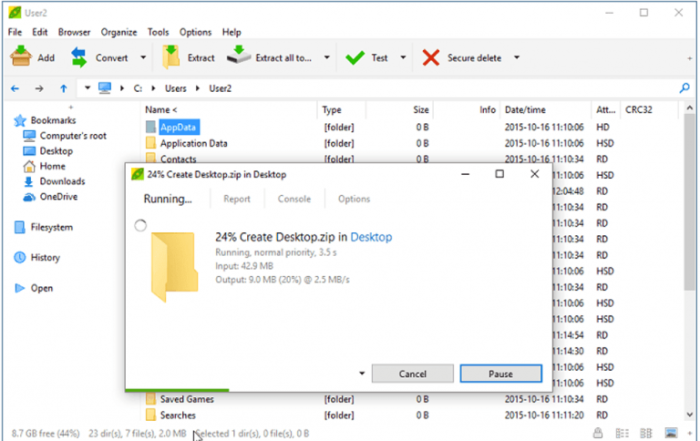 If your regular job involves frequent zipping, PeaZip is a tool you should consider using. It supports the vast majority of compressed file formats, including 7z, chi, chq, pk4, pup, pet, rar, vhd, Java, Open Office, and Microsoft Office files. This excellent software enables simple file compression and archiving. In addition, it has extra capabilities like archiving on a schedule, an encrypted password manager, searching for duplicate files, breaking archives into several files, and two-factor authentication. To enjoy easy file zipping, use this quick and potent compressing software.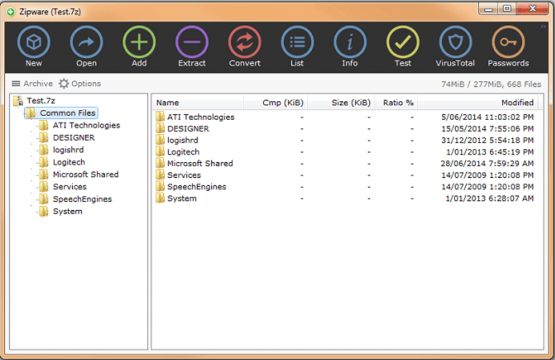 Zipware is renowned for its user-friendly interface and excellent file compression capabilities. It features an intelligently crafted UI and integrated virus scanning that supports archive files up to 32GB. In addition to other file archiving features, it can create password-protected files and divide archive files into many volumes. Zipware is a free file compressing tool that supports various file formats, including RAR, ISO, ZIP, WIM, CBR, PPMd, and TAR. All Windows users should try it out.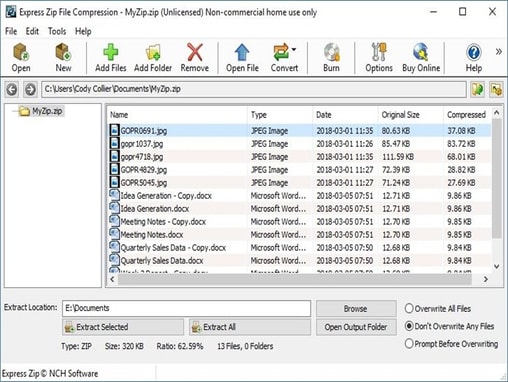 The free edition of Express Zip File Compression is the best option for daily file compressing. This software can do tasks like zipping, unzipping, and compressing. You may open compressed files with RAR, TAR, 7Z, and CAB software. The software supports several file formats.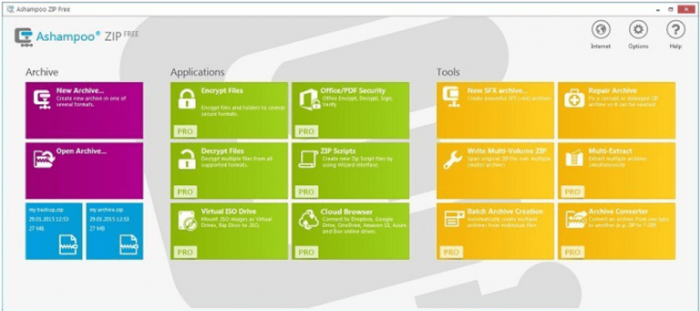 Almost all computer users use a zipping tool from time to time, not only because it limits file size but also because it facilitates simple and convenient file sharing. Ashampoo ZIP free can support reading and writing archive files and is completely compatible with Windows devices. It includes a robust file encryption system with AES 256-bit strength. It displays a progress report of files zipping on your system screen and provides rapid access to crucial functions thanks to its tile-based layout. You may also rearrange the tiles to give your screen a customized appearance. In addition, Ashampoo ZIP is a free tool that offers simple compressing and decompressing functions. Create, convert, and repair archive files with this free tool.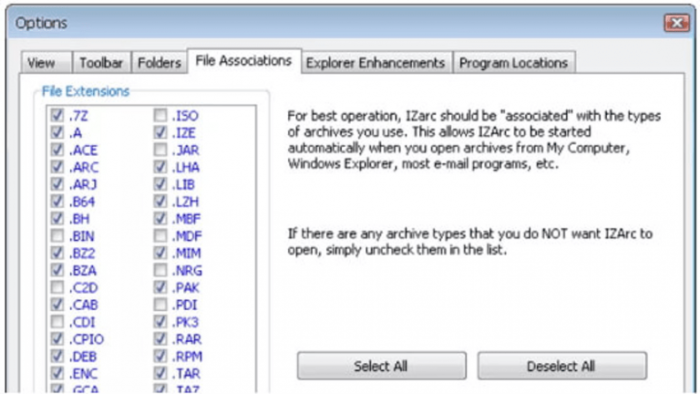 IZArc is an excellent option for searching for the best file compression software that supports numerous formats. Drag and drop different files to and from your Windows Explorer to create ZIP files with IZArc. Multilingual support, 256-bit AES file encryption, multilingual support, the ability to create self-extracting zip files, and the capability to repair damaged zip files are some of its major features. In addition, it can interface with Windows platforms to facilitate efficient work.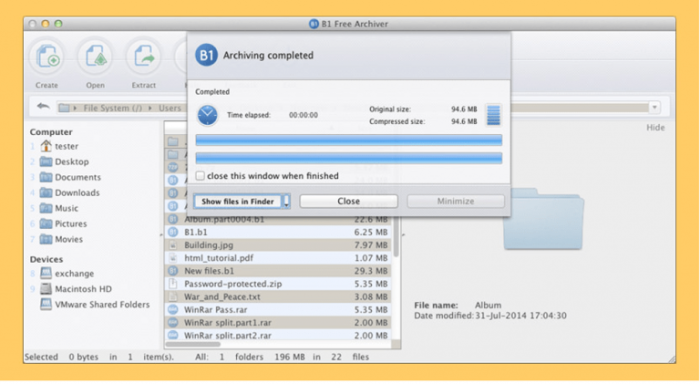 B1 Free Archiver is the best option if you seek universal archiver software that works on several platforms. Windows, Linux, Android, and Mac platforms are all compatible with this open-source tool. In addition, the best speed to compression ratio is provided by using 256-bit AES encryption to password secure your files.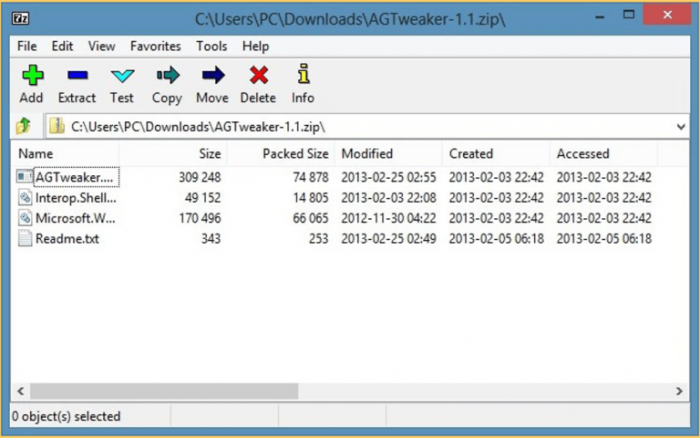 The best and most free file compressor software is called 7-Zip. It is 1 megabyte in size and is open-source software. It can zip and unzip nearly all compressed file formats. Its clean UI gives all of its paid competitors a run for their money. Robust AES-256-bit encryption, integrated file manager, self-extracting capabilities, a plugin for a FAR manager, and interaction with Windows Shell make it extremely appropriate for both the commercial sector and business use. It may divide your archived packages into volumes for improved storage space management. 7-Zip is an outstanding unzip program.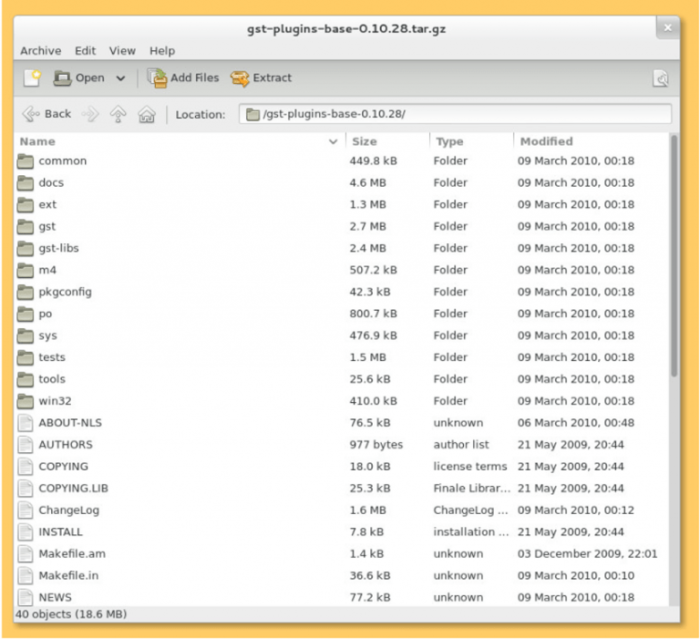 Compression software that you might consider using is File Roller. It is compatible with Linux and GNOME and can easily create, alter, extract, and examine archive files. It can zip files in two primary formats: Zip and TAR.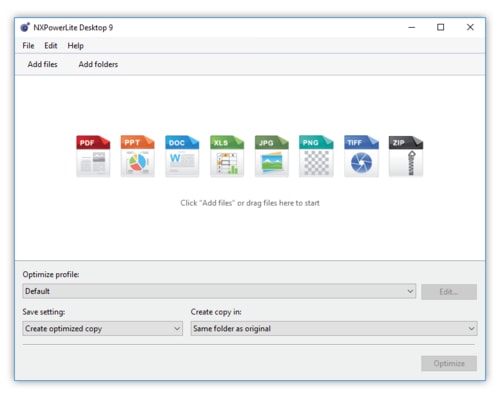 NXPowerLite Desktop is an excellent piece of software that can compress a wide range of files without compromising their original quality. Excel, PowerPoint, JPG, Word, and PDF files may be quickly compressed with the software. Using this software, you may compress a file by up to 95%, while other programs may only compress a small amount and compromise the original quality. The software maintains the optimal compression-to-quality ratio. After compressing a file, it may still be restored to its original quality and edited. In addition, it automatically compresses files delivered through email. It is extremely useful software for those who operate in the office and with multimedia.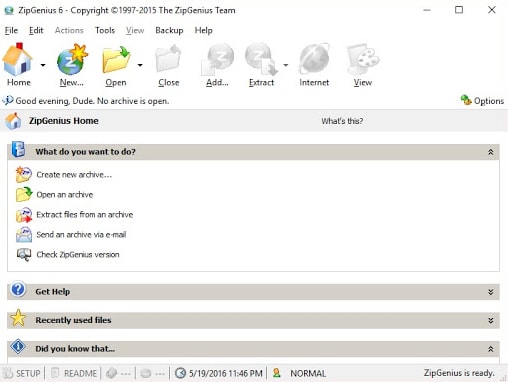 The next free file compression software for Windows on our list is named ZipGenius. Designed with a basic and straightforward interface in mind, this program is both incredibly powerful and simple to use. This flexible program from The ZipGenius Team is a must-have for anyone who wishes to create and distribute ZIP files using robust encryption techniques securely. You can download this well-known file compressor tool for free.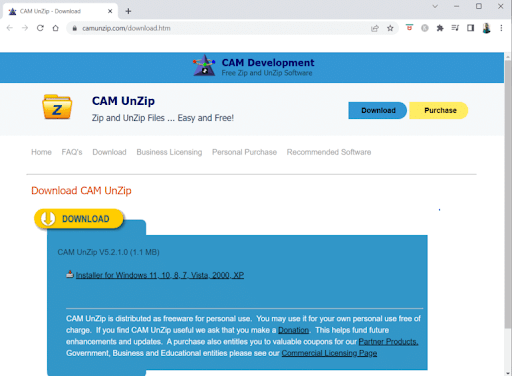 A strong and free file compression software called CAM UnZip is available. The software can effectively and swiftly manipulate archive files. The best aspect of this file compression software is that it requires no installation procedures. It is easily accessible through cloud storage or USB. The tool gives its users entire flexibility to employ the identical portable version of the software on many PCs without performing any system alterations. It is highly suggested for use in the workplace.
Conclusion:
Listed here are some of the best file compression software that is currently available for usage. Each has its own set of characteristics and may support a variety of compression formats. So use the optimal tool and take advantage of sophisticated compression capabilities anytime.