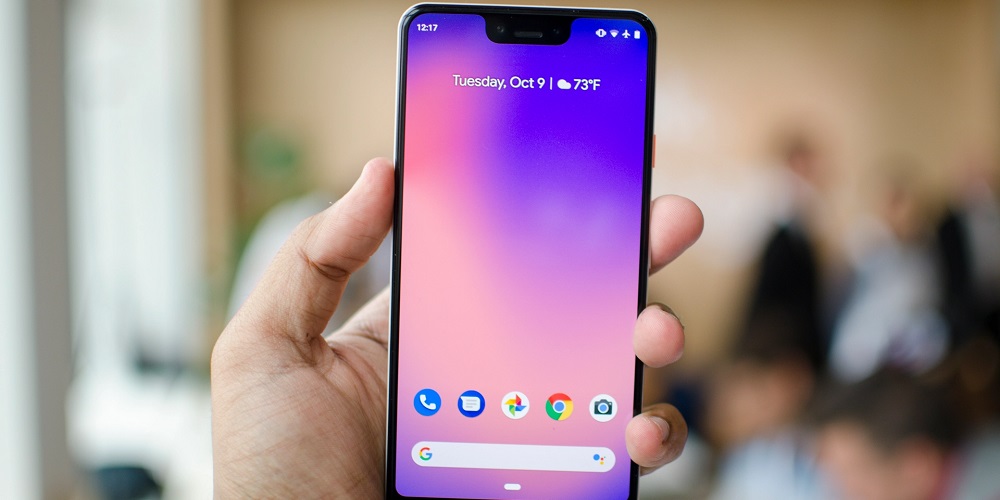 With Live Wallpaper apps, you can beautify your smartphones and add a lively look. People have always been fascinated by this technology, from static wallpapers to live wallpapers, and the trend continues today. People still like making their home pages lively with stunning and captivating content and photos. With so many options available, choosing the right wallpaper that does not obstruct your view of your screen's buttons and icons might be tough. However, it is simple to customize your Android devices, and the same holds for installing Live wallpapers. We have compiled a list of Live Wallpaper Apps for Android devices to assist you in beautifying your smartphones. These Live Wallpaper Apps for Android will spare you the trouble of choosing the finest background out of hundreds of options. Check out our list to make your device appear brand new.
The Best Free Live Wallpaper Apps For Android
Let's have a look at the best Free Live Wallpaper Apps For Android to try.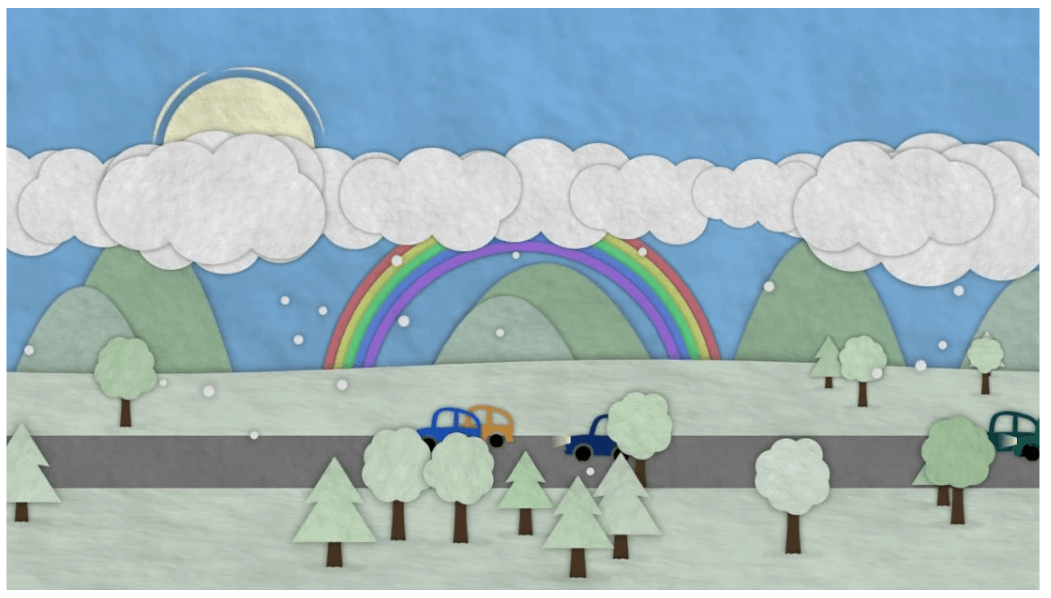 The simple designs of Paperland Live wallpapers are well-known. It has a variety of paper-cut landscape motifs that move around on your screen. You may choose from various themes, such as grassland, desert migration, and quiet night, and customize the items and color of the image. With its stunning features, this app is well worth a look.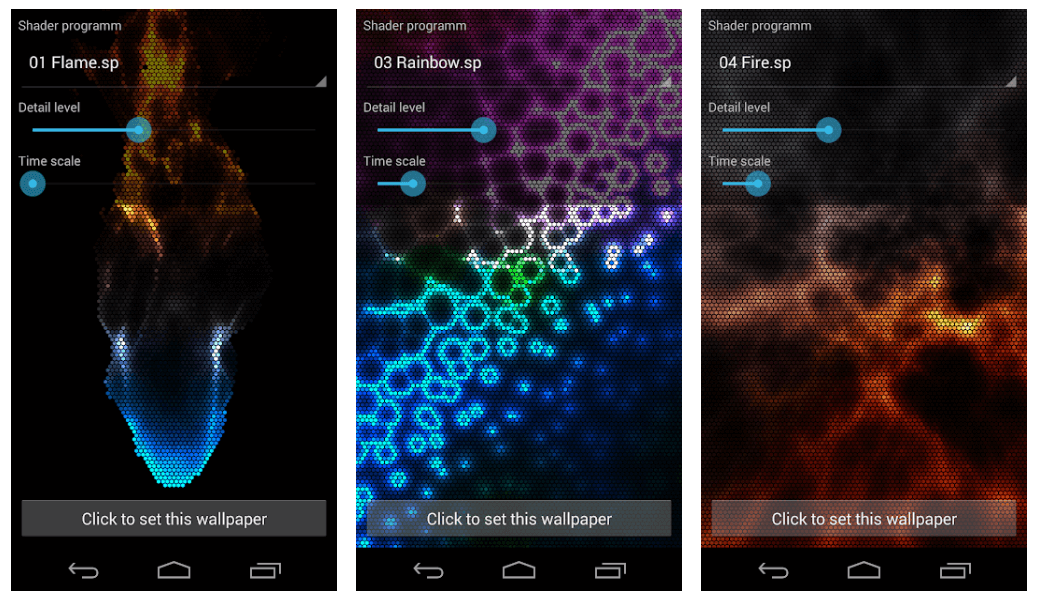 Hex Shades is a one-of-a-kind Live Wallpaper app. Its hexagonal moving pixels add a mesmerizing and futuristic atmosphere to your smartphone. It features over 20 distinct patterns and a basic and easy-to-use UI. It also enables you to customize many features to add a personal touch; this adds animation speed, timeline, and background details. With so much to offer, Hex Shaders is worth a go.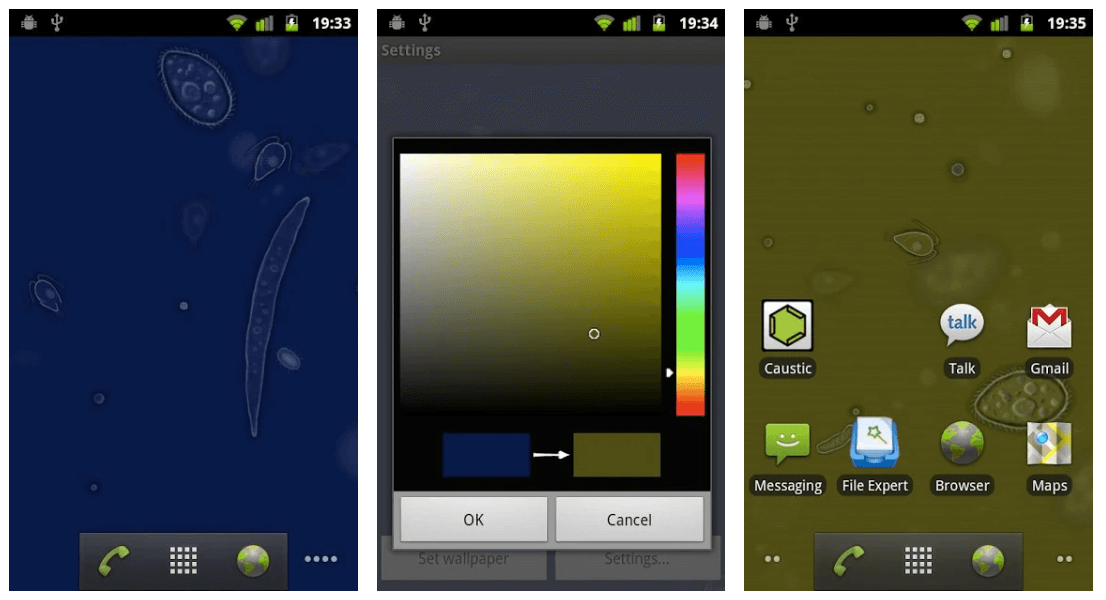 This app has a solid-color background that depicts the universe of teeny small animals and particles. You may customize it to your desire, and the moving figures add a liveliness and genuine sense to the background.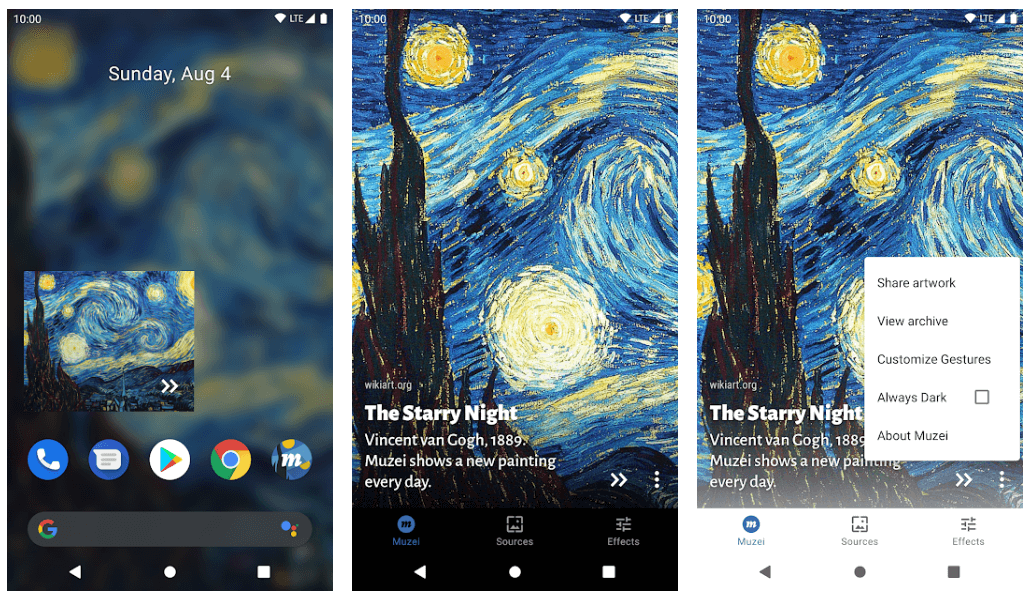 Muzei is another famous app in the category of Live Wallpaper apps for Android. The app's name is derived from the term "Museum," which denotes a great work of art. It automatically transforms your background picture into a renowned painting or artwork, but you may also add a customized image from your photo album. This fantastic Live Wallpaper Download app also lets you install more background photos and wallpapers from the Google Play Store. Furthermore, because of its plug-in functionality, it can readily accommodate a variety of options.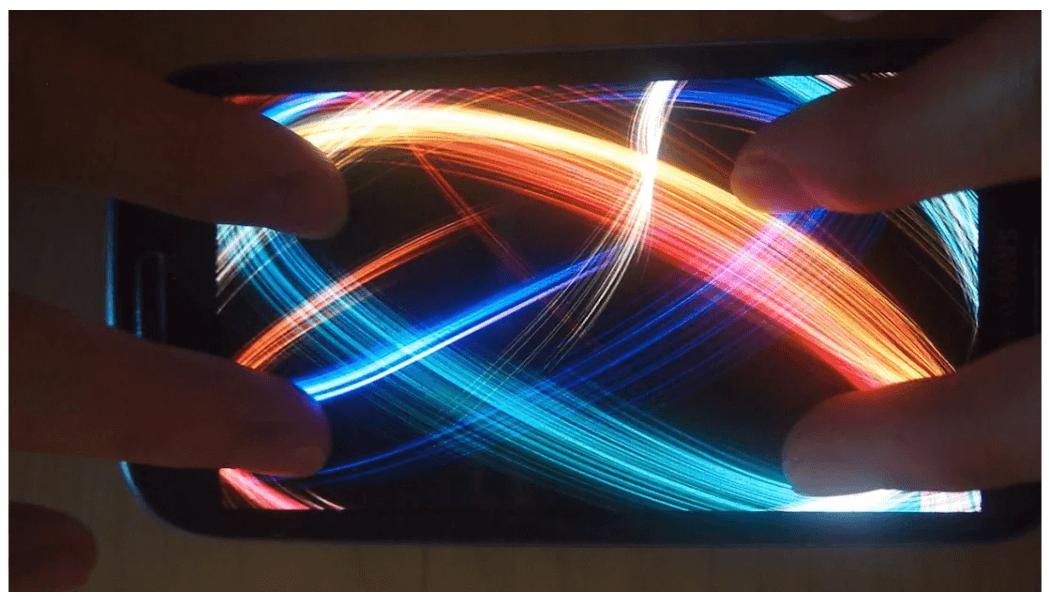 Automs HD is a fantastic and Best Live Wallpaper App for Android. It has a plethora of very intricate and dynamic background pictures. For example, you may see a swarm of bright particles and lights on your screen. These particles respond differently to various actions, such as holding them, swiping through them, or just taping them. In addition, depending on your actions, fireflies, pyrotechnics, and whirlwinds may appear on your screen.
If you like nature and prefer basic and uncomplicated designs, Forest Live Wallpaper is the best option. There are several options, ranging from chilling breezes to rhythmically moving trees. Its basic user interface makes it very user-friendly. Its visuals fade day to night, and the effects and color pattern may be customized to your liking.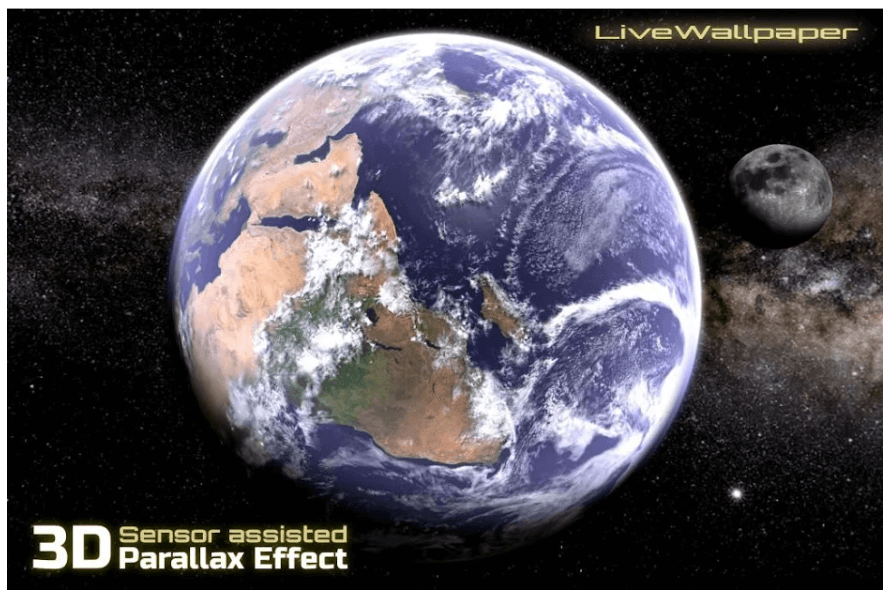 If you like the space-Earth theme, the Earth & Moon Live Wallpaper app might help you. Enjoy a 3-D depiction of the moon, earth, and clouds. Furthermore, with this fantastic app, you can change parameters such as movement, camera angle, and parallax. Overall, Earth & Moon is one of the greatest and most free Live Wallpaper Apps that make Android smartphones appear stunning.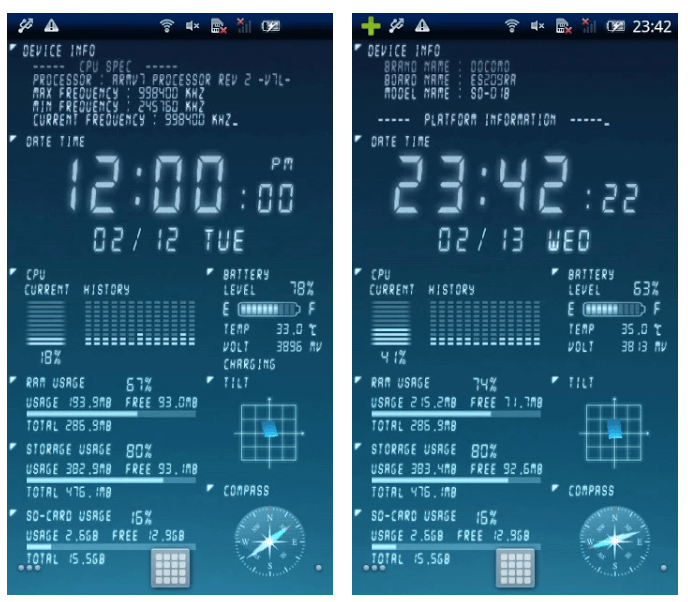 This is a relatively recent member of the list of best free live wallpaper apps for Android devices, but it has created quite a reputation for itself with its great features and designs. For example, it shows important information about your device on the screen, eliminating the need to check the settings. In addition, you may customize it to your liking and change the animation speed, color, and the sort of information displayed on the screen.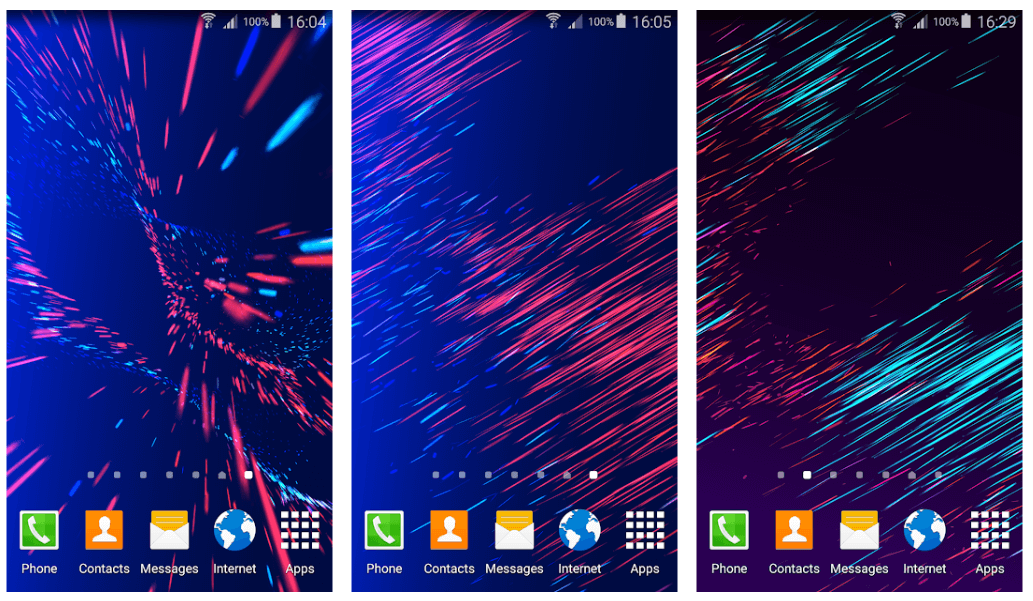 If you want a dynamic 3D animated live wallpaper with parallax effects, there is no better option than "Motion." The particles are displayed in 3D, adding a unique atmosphere. The particle and background colors may also be customized. Furthermore, the particles emerge in a random flow with no pre-programmed pattern. If you like 3D effects, you should try "Motion."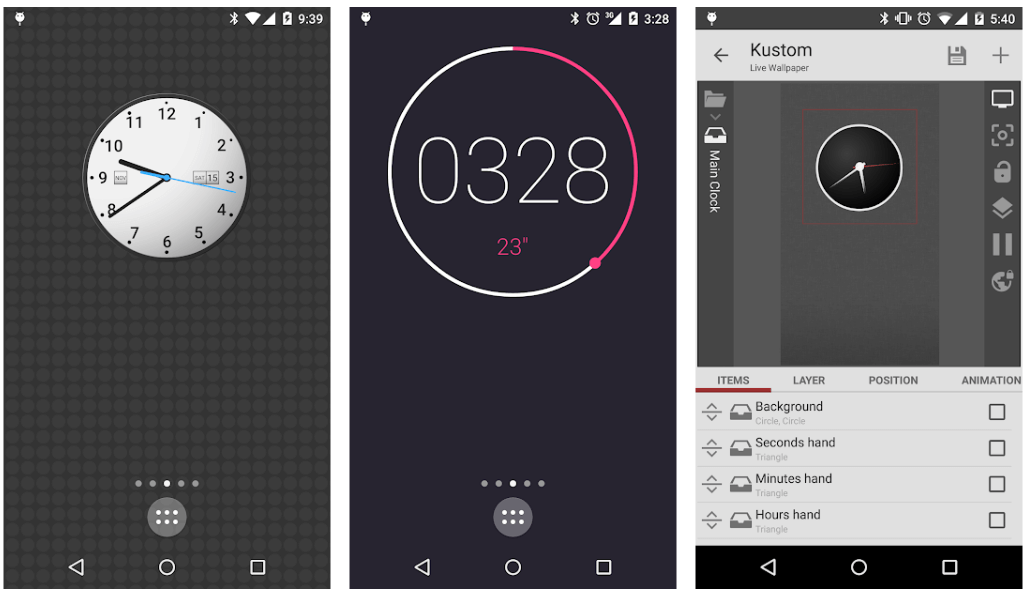 If you want total control over the wallpaper on your smartphone, go with KLWP. The most appealing feature of the app is the ability to customize your background. You can do anything yourself, from choosing your picture to adding colors, dates, layers, locations, and shapes. Its extensive customization options will undoubtedly test your talents and ingenuity. However, getting acclimated to how it works may take some time.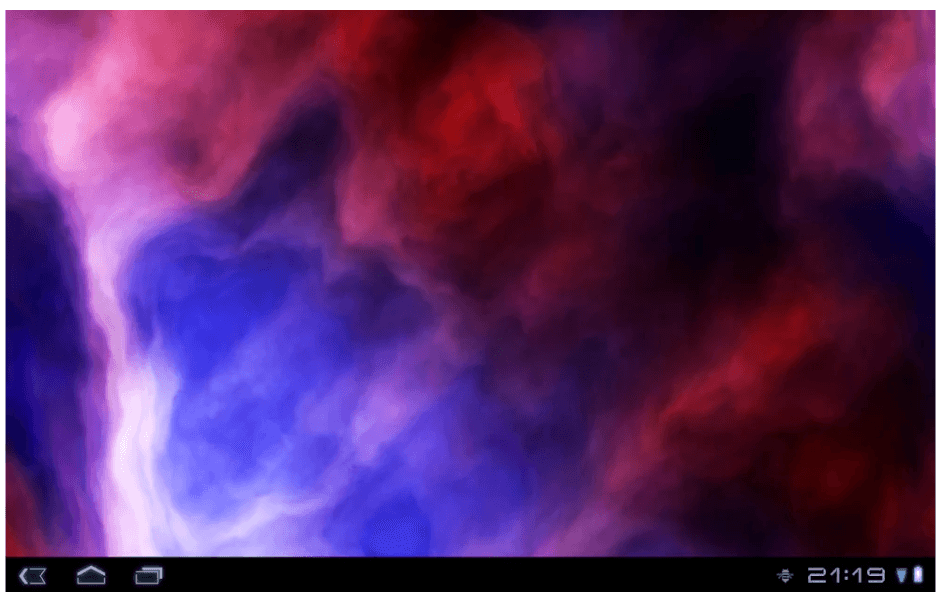 Use this Live Wallpaper Download app to enjoy clouds moving and changing across your smartphone's screen. By choosing different themes, you may change the color of the clouds. In addition, you may change the wind speed, cloud fluffiness, and wind direction.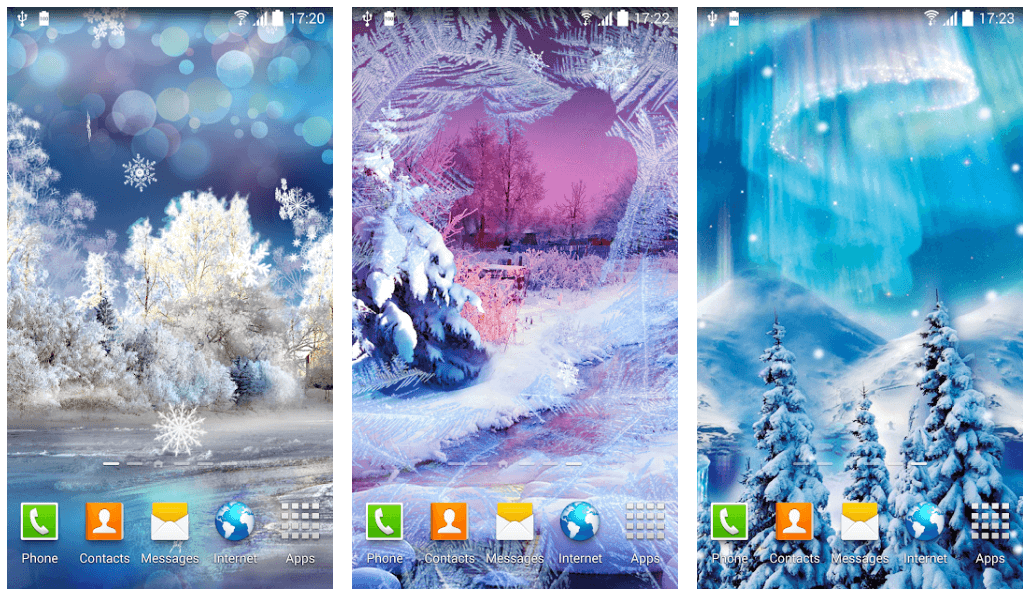 If you like the winter season, this is your best option. For your background photos, this 3D Live wallpaper app employs numerous Winter themes and locations. In addition, this fantastic app lets you enjoy a live water effect and seamless 3D animation.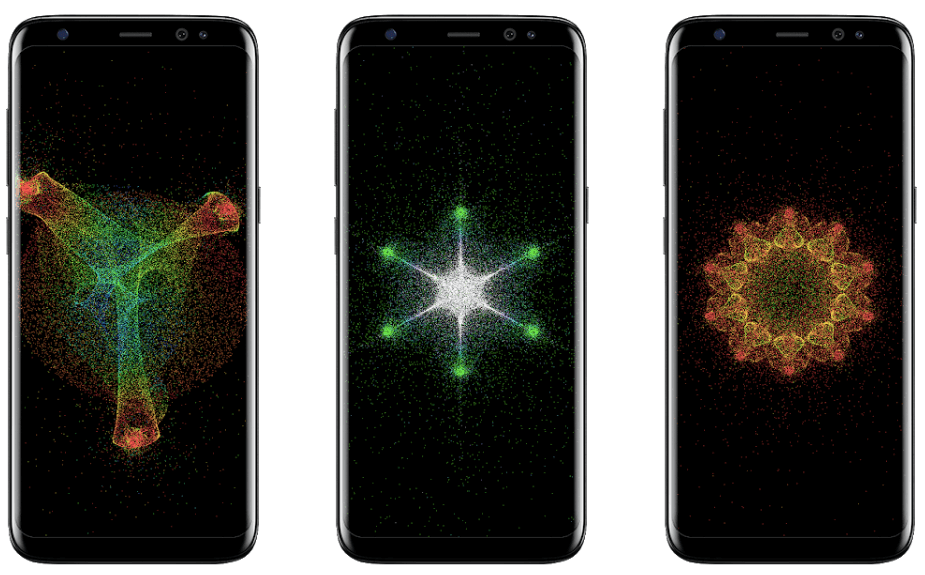 Another popular app in the Best Live Wallpaper apps category is "Particle Live Wallpaper." It is similar to Automs HD and has a whirling mass of particles design. These patterns change according to how you interact with your mobile device's display. However, unlike Automs HD, you enjoy more control over the color and shapes of your chosen designs.
The Bottom Line:
Each app, however, can only meet some demands and criteria. Nonetheless, we have attempted to provide you with a thorough list of the top Live Wallpapers apps for your Android devices. So, refer to our well-researched list and choose one for yourself.