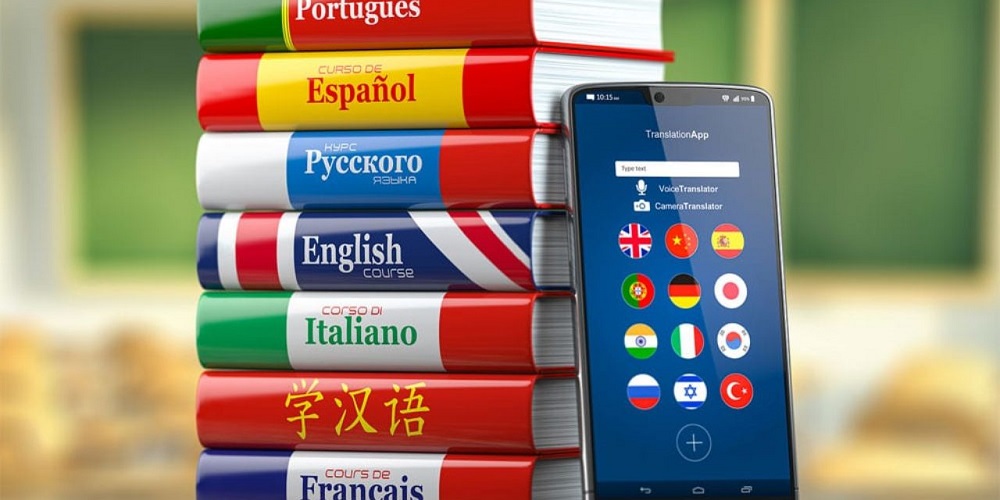 A new language is best learned by speaking it. Your school's education may be costly, but language study is free. Whether you're relocating to a new country, planning your next trip, studying abroad, or want to acquire a new foreign accent at home, starting with free language learning apps is always a good idea.
In today's digital age, your smartphone may be used as an interactive language learning classroom online where you can effortlessly talk with native speakers worldwide for a collaborative learning experience. However, since there are so many amazing options, picking the best free language learning app might take a lot of work. To simplify your search, we've compiled a well-researched list of the best language learning apps – so you can speak with people from all over the world in any language and region. Let's get straight into the fascinating world of language learning apps.
The Best Free Language Learning Apps
Let's have a look at the best free Language Learning Apps to try.
1. LingoDeer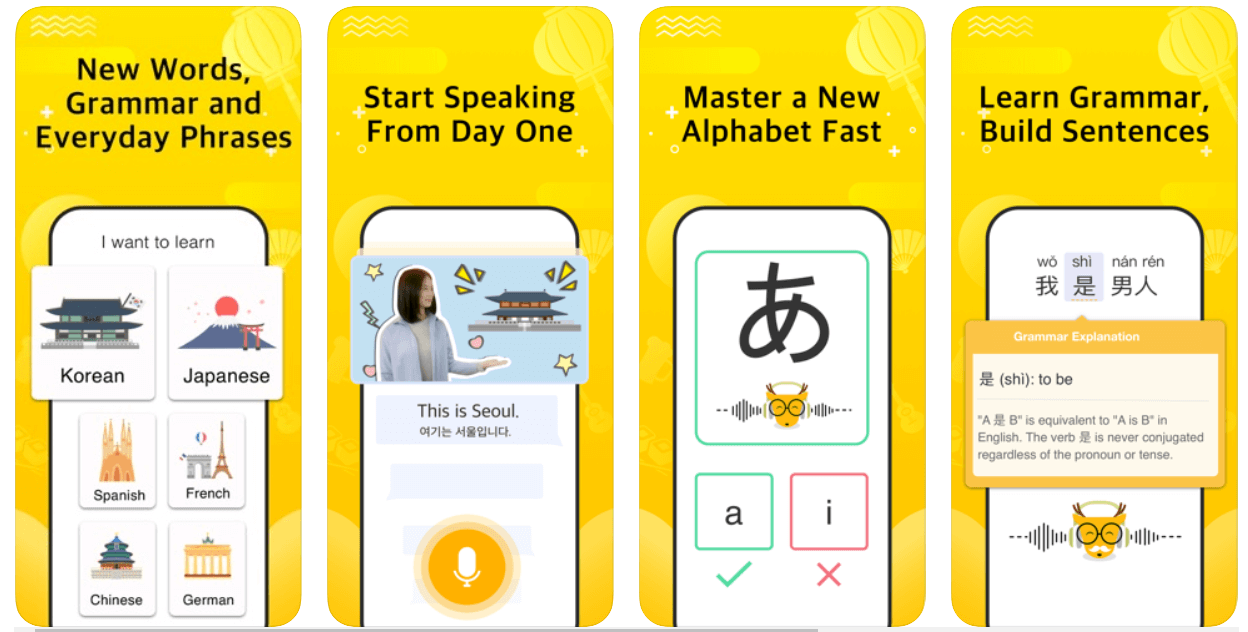 LingoDeer is among the best free language learning apps in the world, with over 10 million delighted learners. It includes over 200 grammar and vocabulary lessons divided into 60+ parts. To help you grow your reading and speaking skills, LingoDeer provides interactive review tasks and language courses.
2. Duolingo: Learn Languages Free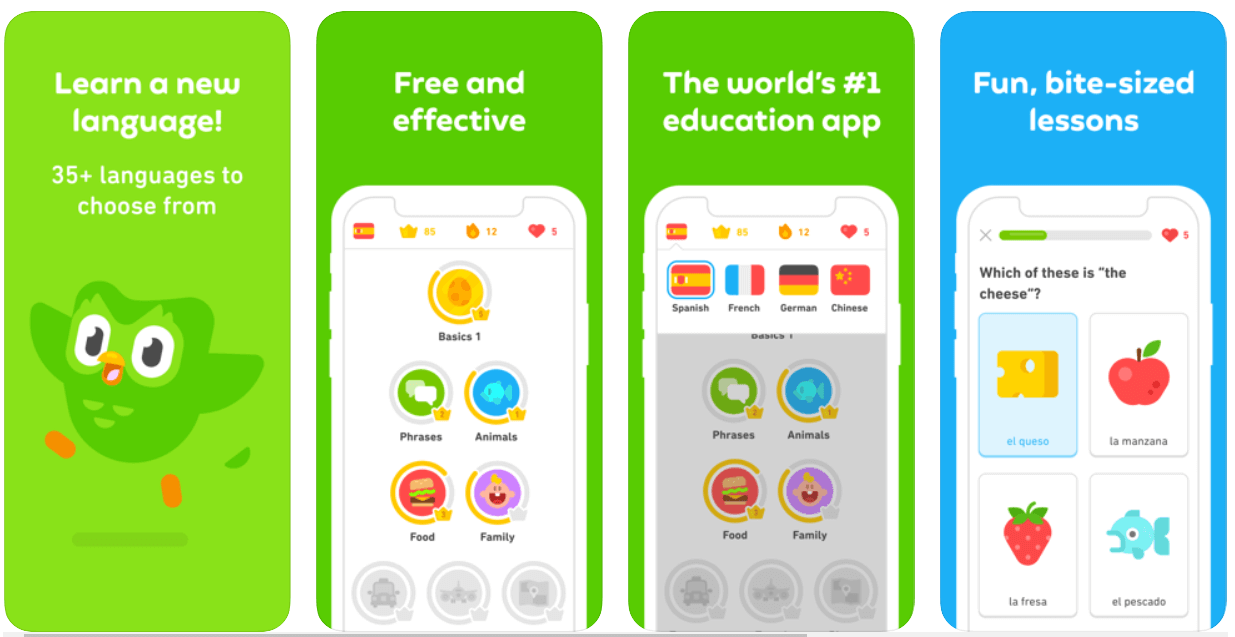 This free language study app has been popular for many years, making it an easy pick for the top slot. It is one of the world's most popular language learning apps, allowing you to begin with basic verbs and sentences in the most effective way possible. Duolingo allows you to study over 30 languages, including Spanish, German, Russian, French, Portuguese, Hungarian, Swedish, English, and many more. So, if you're searching for a free approach to improving your speaking, reading, and writing skills, Duolingo is the app to use.
3. Rosetta Stone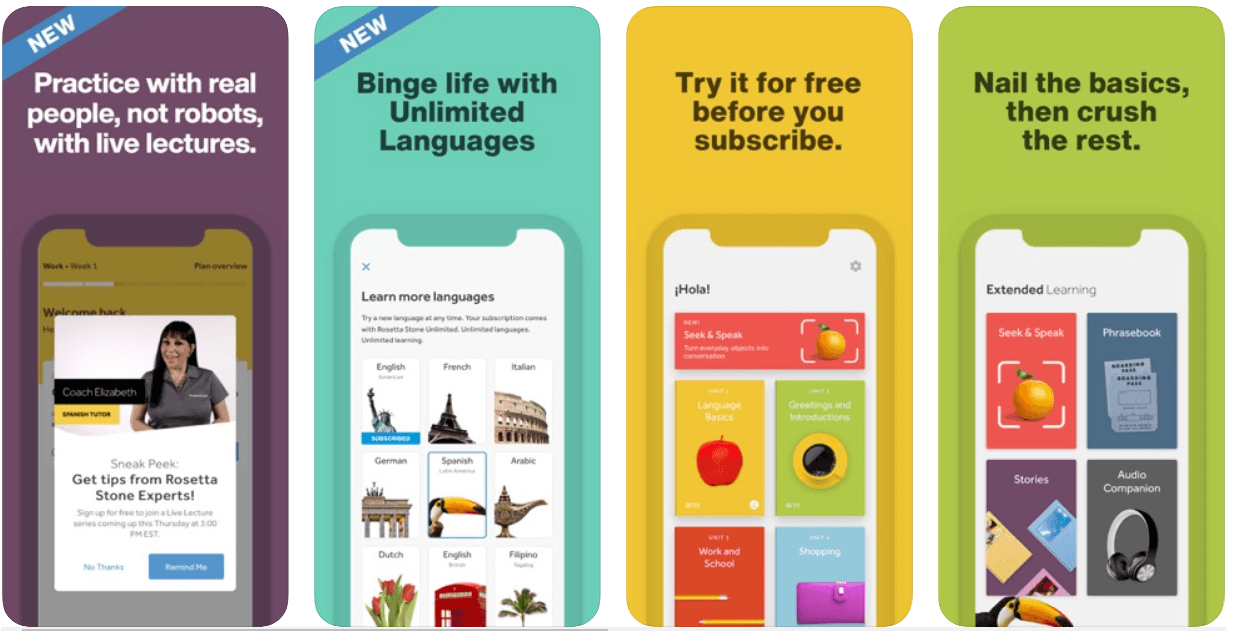 Rosetta Stone may be the best free language learning app for you if you're bored of playing tiny quiz games while learning a new language and ready for actual learning experiences. The Rosetta Stone provides everything you need to grow your speaking and writing skills with its gorgeous user interface, straightforward directions, and lessons. Explore an excellent method of language study that can help you grow your capacity to speak in any region of the world by choosing one of 24 languages (from Spanish, Italian, Arabic, Japanese, Chinese, German, Turkish, Hindi, English, and so on).
4. Memrise – Learn Languages Spanish, French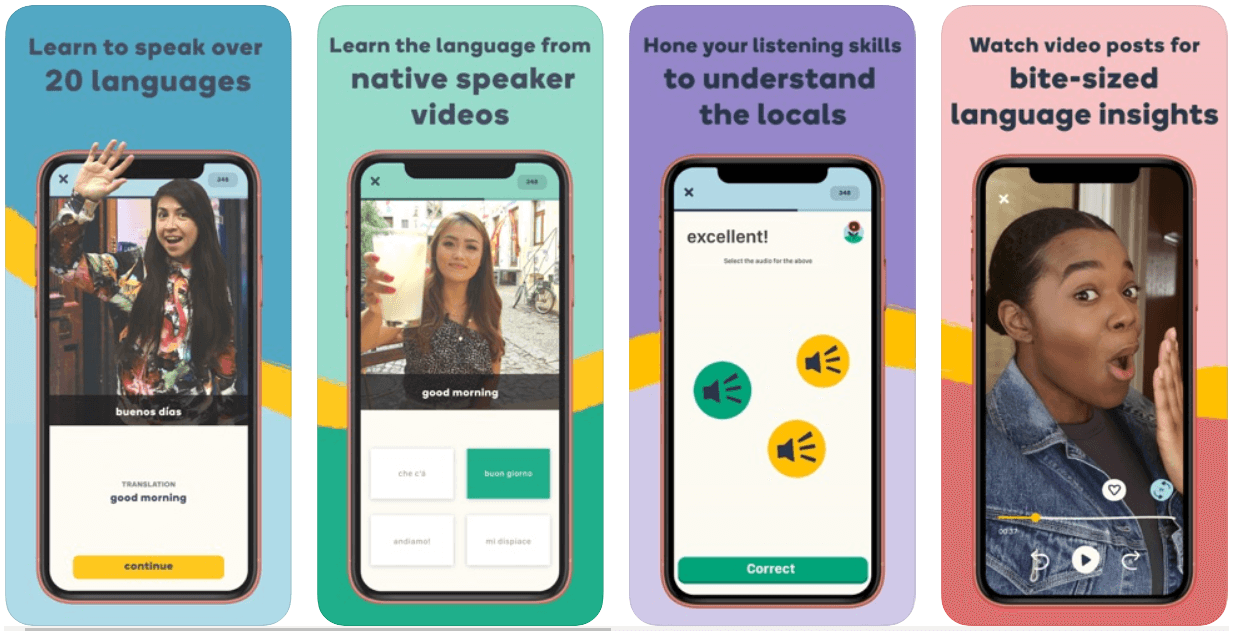 This is one of the most popular language learning apps for learning a genuine conversational language, with over 42 million users. Language learning has never been simpler; just choose one of 33 languages and begin learning while viewing video clips or playing mini-quiz games. You can study foreign languages on Memrise in both online and offline modes, which makes it stand out from the competition.
5. HelloTalk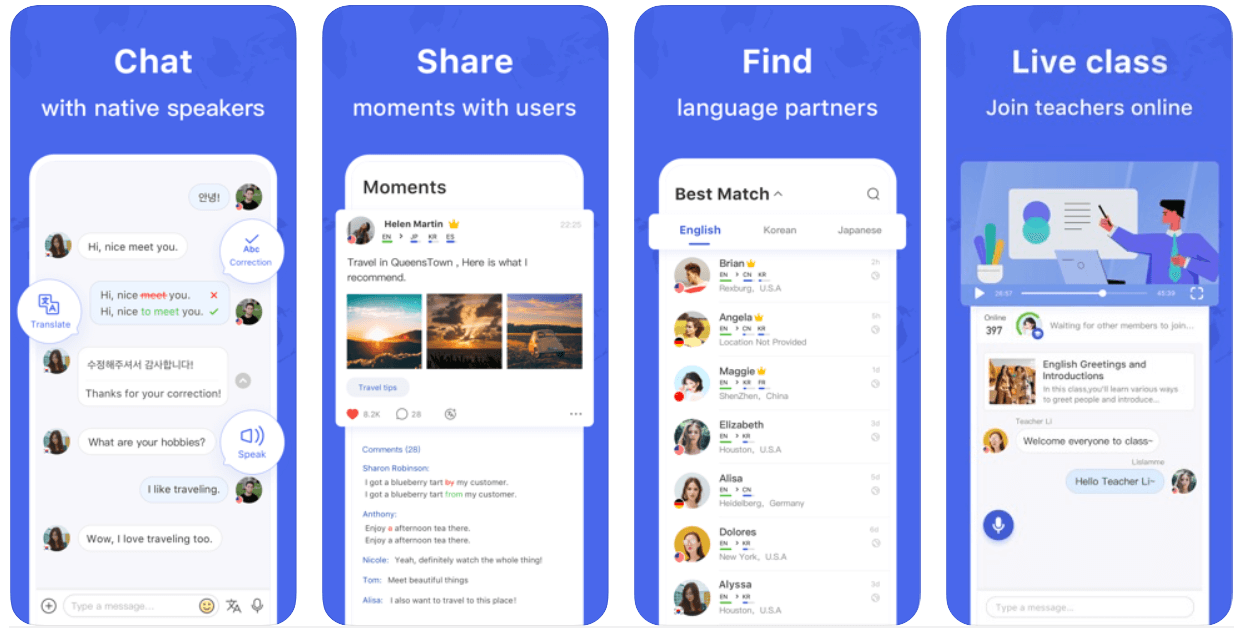 HelloTalk will make you a lover of free language learning apps, even if you do not like them. It is regarded as the first global language learning app, allowing you to communicate with millions of natural speakers of different languages (including French, Japanese, Portuguese, Spanish, English, Korean, and many more) worldwide. HelloTalk should be your first port of call to explore a new culture and overcome language obstacles.
6. Babbel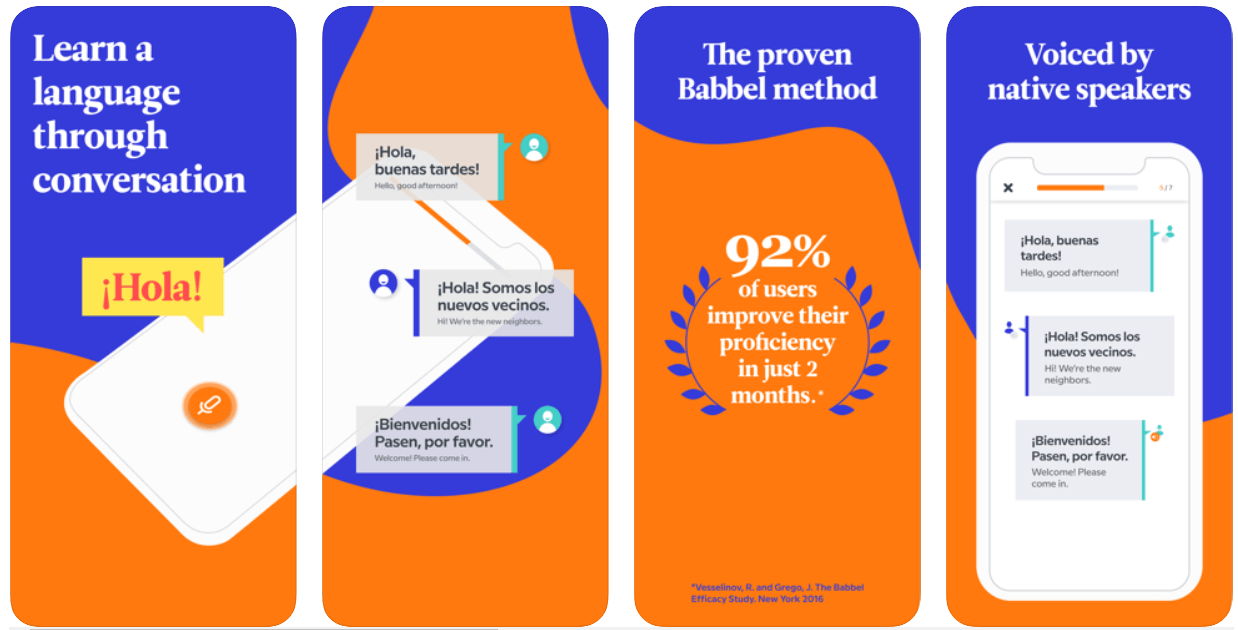 Babbel is a good option among the best free language learning apps to improve your real-life conversation skills. It provides 10-15 minute quick and effective lessons to help you speak accurately and confidently. You may improve your vocabulary, pronunciation and study interactive conversations that are relevant to your everyday life by using its voice recognition technology.
7. Busuu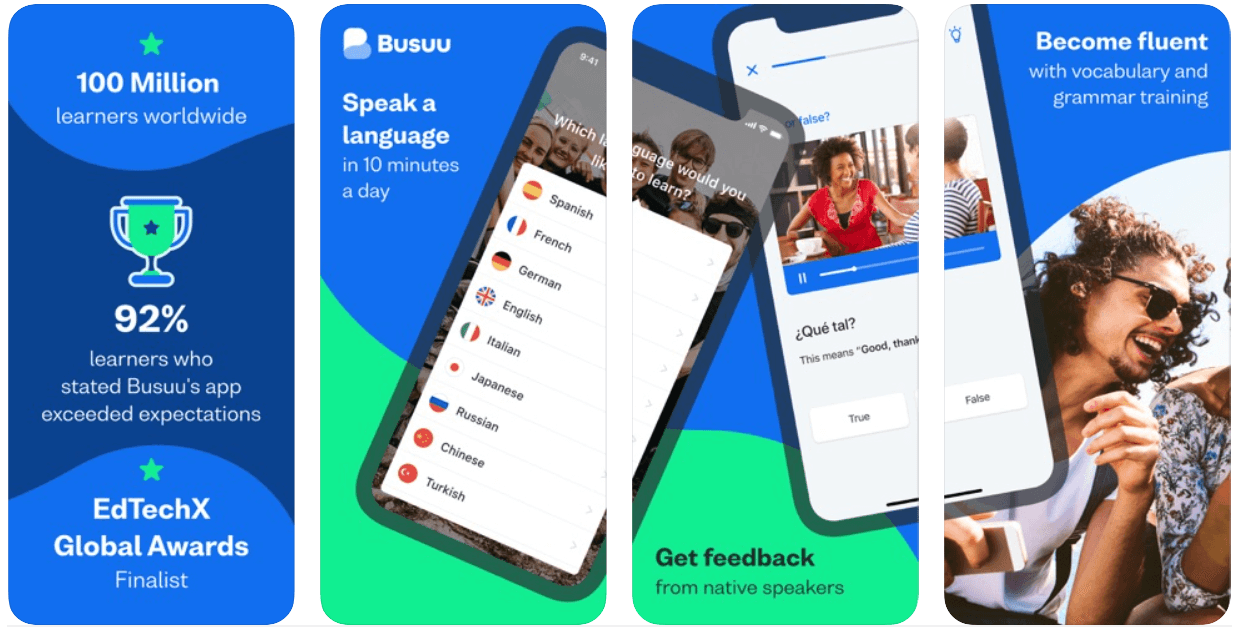 Busuu is a rapidly increasing community of 90 million language lovers from all over the world. Learn up to 12 major spoken languages, such as French, German, Spanish, and Chinese, to communicate with new people anytime and anywhere. It may be towards the bottom of the best free language learning apps list, but it is worth a go.
Consider The Following:
Conclusion:
That's it! On the basis of simplicity of use and popularity, the apps mentioned above are among the best language learning apps. These language learning apps are free on Google Play and the App Store; use them to improve your speaking, reading, and writing skills. Did we overlook any highly rated free language learning apps? If so, please share your choices in the comments area below.