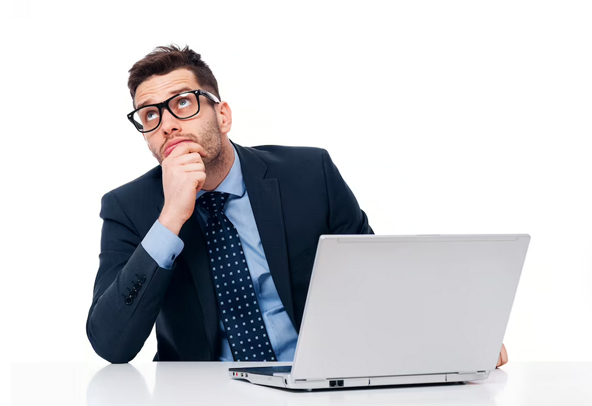 Windows 0x80004005 error could irritate users. This error code indicates a process or operation issue that disrupts system functioning. 0x80004005 is a common Windows error. This error is frequent yet unspecific and may have several causes—Windows update issues, virtual machine failures, etc.
0x80004005 may appear either by itself or with other error codes, requiring more profound analysis. In such cases, more information may help identify the problem. This page will discuss this error's common causes and provide full details on fixing it. Understanding the reasons and using the right solutions may fix issue code 0x80004005, making Windows users' lives easier.
What is Windows Error 0x80004005?
The error code 0x80004005, or "Unspecified Error," is a generic error message that can occur in Windows for various reasons. This error may be brought on by corrupt system files, incompatible drivers, or hardware-related issues.
Common Cause For Error 0x80004005
The error code 0x80004005 is a common error caused by various factors. Before looking into troubleshooting, let's review the most common causes and potential solutions for fixing this error.
Error 0x80004005 can appear in a variety of situations due to a variety of underlying causes. The potential causes of the error are listed below to provide insight into this matter.
1. Corrupted System Files
The issue is due to corrupted or missing Windows Product Activation (WPA) files. Typically, this behavior is observed under the following conditions:
Windows XP installation is interrupted by a third-party backup utility or antivirus program.
A required WPA file has been modified manually.
2. Firewall or Virus-Related Problems
This issue may have been caused by a firewall or antivirus program interfering with the system's operation. A firewall can block essential network connections and deny access to network resources, whereas an antivirus program may incorrectly identify a safe file as a threat and restrict its access.
3. Failed Update
When Windows updates fail to install correctly, the error 0x80004005 may occur. Throughout the update procedure, Windows downloads the necessary files. Even with this, an incomplete update will arise if the process is interrupted or the files become corrupted. The installation of an incomplete or corrupted file triggers error 0x80004005.
4. Failed Installation
The installation will only succeed if the file is suitable and corrupted during the extraction procedure. You may encounter the error 0x80004005 when trying to launch the installer.
5. Third-party Software
Specific third-party software applications can disrupt system operations due to incompatibility with system components or interference with vital system files, resulting in file and process conflicts. These conflicts impede the system's processes and procedures, causing error 0x80004005.
6. Network-related Issues
Error 0x80004005 can occur when performing network operations or attempting to access network resources. In addition, network issues such as intermittent connectivity, congestion, or a malfunctioning network adapter may contribute to this issue.
7. Permissions Issues
This error may occur if you need the proper permissions to access a file or folder. It can happen if you try to access a file or folder belonging to another user or accidentally change the permissions on a file or folder.
8. Windows Update
If you encounter this error while installing a Windows update, the update file may be corrupt. Try downloading the update file again, or run the Windows Update troubleshooter.
9. Hardware Problems
In rare cases, this error may result from a hardware malfunction, such as a bad hard drive sector or a malfunctioning memory module. If you tried all the other solutions and continue receiving this error, you may have a hardware issue.
Fix Error 0x80004005 in Windows 10 and Windows 11
While fixing the unknown error 0x80004005 can be difficult. We have compiled a list of solutions guaranteed to help. Therefore, if your system encounters Error 0x80004005, it is recommended that you apply these troubleshooting steps immediately.
1. Run The Window Update Troubleshooter
If you experience the error code 0x80004005 while trying to update your PC, it is recommended that you use the Windows Update Troubleshooter. This tool offers a practical method for identifying and resolving common update-related errors. Follow the instructions below to do so.
Start and search for Settings.
In the panel on the left, select System.
Select Troubleshoot from the right-side panel after scrolling down.
Under Troubleshoot, select Other Troubleshooters.
Click Run to Windows Update under the section titled "Most Frequent."
After the Troubleshooter's operation is complete, restart your device.
2. Delete Files From The Download Folder For Windows Update
Removing files from the Window Update Download Folder can sometimes resolve Windows error 0x80004005. Follow the instructions below to delete files from the Windows Update folder in Windows 10 and Windows 11.
Windows key + E will launch File Explorer.
Here, navigate to the location specified: C:\Windows\SoftwareDistribution\Download


Note:

If Windows is installed on a different drive, replace "C:" with the drive letter corresponding to that drive.

Press Ctrl + A to select all in the Download folder, then use the context menu or the Delete key (if available) to delete them.

Finally, when prompted, confirm the deletion.
3. Upgrade to the Latest Version of Windows
A temporary error or failure may also cause error 0x80004005. If so, updating Windows OS to the most recent version may help. It is how:
Windows + I will launch the Settings menu.
Navigate to Windows Update from the bottom right sidebar.
When you click Check for updates, the interface will check your system for available updates.
If updates are found, select Download & Install to initiate installation. Installation may require a reset of the system.
Windows will automatically get and install critical updates, including security patches, in the background. You can enable automatic updates in the Windows Update settings if you prefer that updates be installed automatically without your intervention.
4. Re-Register jscript.dll and vbscript.dll
Re-registering the jscript.dll and vbscript.dll files in the Command Prompt is a second method for resolving error code 0x80004005. Follow these instructions:
Start by pressing the Start button, entering cmd, and clicking Run as Administrator.
Enter the following into the cmd window and press Enter.
regsvr32 jscript.dll
regsvr32 vbscript.dll
Close the cmd window and then restart the computer.
5. Customize The Registry Using The Registry Editor
The Windows Registry is a centralized database that stores configuration settings, options, and other operating system-related data such as installed software, hardware devices, etc. Therefore, changing the Registry may help you resolve the Windows error 0x80004005. This is how:
Start, then type regedit and press Enter.
In the Registry Editor, navigate to the following location: HKLM\SOFTWARE\Microsoft\Windows\CurrentVersion\Policies\System
Creates a new DWORD (32-bit) or QWORD (64-bit) value. Value in the right column according to your system
Change the entry's name to LocalAccounttokenfilter policy and set its value to 1.
Exit Registry Editor and restart the computer.
6. Repair Corrupt Files
The File system operation or file registry defects may sometimes lead to Windows update issues. Therefore, the defective system files should be repaired if this is the case.
Follow the methods below to fix corrupted system files and resolve the error 0x80004005.
Start by pressing the Start button, entering cmd, and clicking Run as Administrator.
Enter the sfc /scannow command and press Enter.
The system file inspector will now repair the system files. Wait until the SFC scan is complete.
After verification is complete, restart the system.
Recover Windows Data Lost Due to the 0x80004005 Error
In the previous section, we provided an in-depth process for fixing the Windows 0x80004005 error. However, what measures can be taken if data loss has occurred due to this error code?
Unfortunately, your data may be lost or corrupted due to this error code. However, methods are available to help you restore your Windows data safely. Presented below are many such processes.
1. Maintain Backup
Always maintain a backup readily available for future reference and in the event of data loss.
2. Check The Recycling Bin
Examine the desktop's recycle folder if you have already lost data due to this error. You can retrieve your data by selecting the files and "restore" from the context menu if your data is still extant.
3. Utilize File History
If File History is enabled on your system or you previously stored up your deleted files using the system's built-in backup feature, it is possible to reclaim your data. Choose the version to restore by selecting "Restore previous versions" or "Restore previous versions" from the context menu.
4. Consider Third-Party Software Recovery
Using the above methods, you can use third-party data recovery software if you cannot recover irrevocably deleted data. These applications scan your storage device to recover deleted data. Recuva, EaseUS Data Recovery Wizard, and Stellar Data Recovery are recommended options.
Download and install these programs to recover your vanished data. Remember that the success of data recovery is contingent upon the extent of data loss and the state of the storage device.
5. Consult Professional Data Recovery Services
If none of the solutions work, you can contact a professional data recovery service. These professionals are adept at conducting complex data recoveries and are equipped with specialized tools and knowledge to restore damaged or lost data.
Future Precautions to Take to Prevent the 0x80004005 Error
With these essential prevention tactics, learn how to avoid encountering the annoying 0x80004005 error in the future.
1. Maintain System Updates
Regularly updating your operating system is essential to ensure that it has the most recent features and remains bug-free. Updates play a vital role in fixing errors like 0x80004005.
2. Utilize Trusted Antivirus Software
Always utilize trustworthy antivirus software that is routinely updated and operates in the background on your Windows system. By remaining vigilant and conducting regular assessments, you can eliminate viruses and address errors such as 0x80004005.
3. Exercise Caution When Modifying The Registry
Modifying the Windows registry incorrectly can result in unintended consequences. Before making changes to the registry, you must have an in-depth understanding of the modifications you are making and create a backup of the registry.
Seek advice from reputable sources and consult the technical documentation before making modifications.
4. Ensure Safe Software Installations
Before installing any software, confirm its legitimacy and read the installation instructions thoroughly. Avoid installing software from unknown sources, as they may contain viruses or malware that can disrupt the functionality of your system and cause errors.
5. Regularly Backup Your Data
Maintain regular backups of your essential data and store them securely, such as in the cloud. Even if you encounter errors or lack functionality, your data will remain accessible and secure.
Also Read;
Final Words
The error 0x80004005 is commonly encountered and can occur for various reasons. Nonetheless, this error is relatively simple to fix. To avoid encountering this error, it is essential to follow these steps attentively.
Additionally, remember that you may need to sacrifice some data during the troubleshooting process. Before proceeding with the troubleshooting methods for error 0x80004005, creating a backup copy of your data is essential.