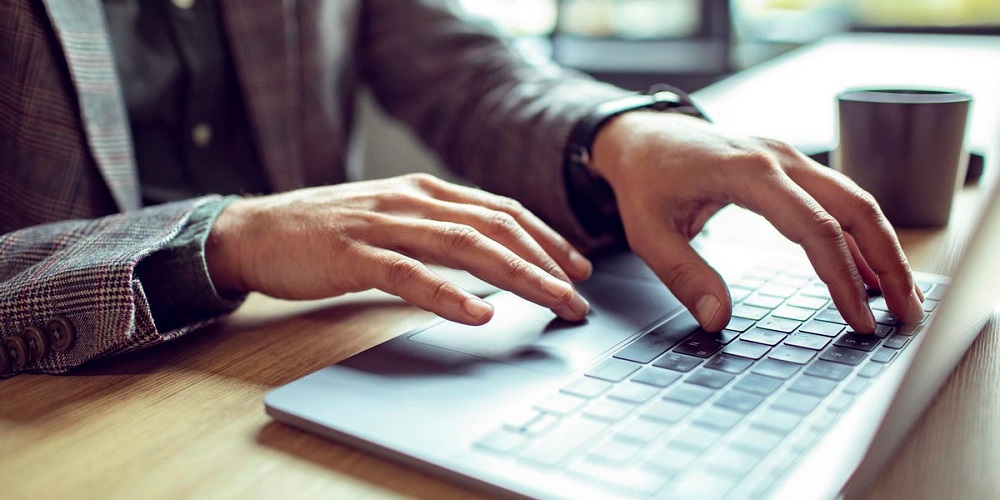 The Windows context menu's relevance changes depending on how you organize them. The context menu, also known as the right-click menu, is intended to simplify your activity, but too many entries might make it tedious. A crowded menu is difficult to navigate, and occasionally you need help finding the desired option. For your Windows 10, and 11 devices, you may choose a potent Context menu editor to handle this. Although you may manually add and remove menu items, if you don't do it correctly, it could harm the health of your Operating system. Get the best context menu editors for Windows from our list to experience easy customization.
The Best Context Menu Editor For Windows You Can Use
Let's have a look at the Best Context Menu Editor for Windows.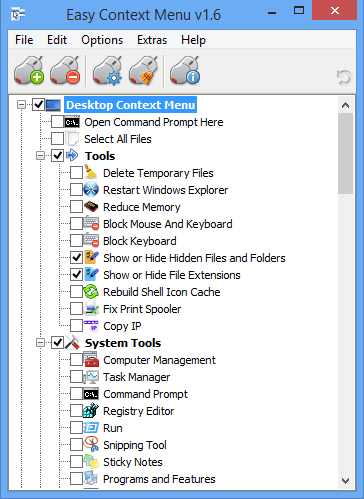 Are you seeking an easy and potent tool that may help you easily organize the entries in your system's context menu? The Easy Context Menu may be a good option in this situation.
Features
Use this free tool to remove unnecessary entries from the context menu of your device.

You may easily edit different parts of the right-click menu, such as the icon, parameter, and title.

Using it, you may enable all entries inside a particular category simultaneously.

Take advantage of easy access to regularly used apps.

In a matter of seconds, add and delete several entries.

Decrease Memory, Device Manager, Delete Temporary Files, Lock user, and many more context menu items are easy to reach.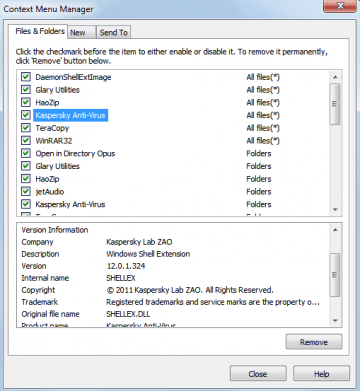 Glary Utilities, which is well-known for its optimization and system cleaning capabilities, also enables and disables right-click menu items. It is both an installation and a portable version and functions flawlessly on Windows.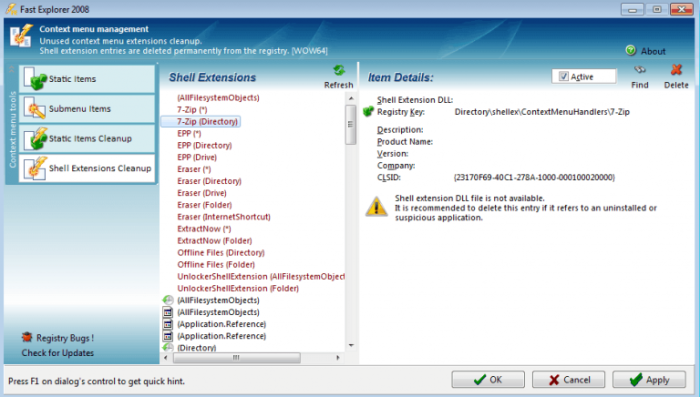 Quick Explorer might be a terrific pick if you're still seeking the best context menu editors. ShellMenuView and ShellExView's features are merged in the tool. It may be used to clean, disable, and delete various shell extensions and Context menu items and is compatible with Windows XP and the versions listed above.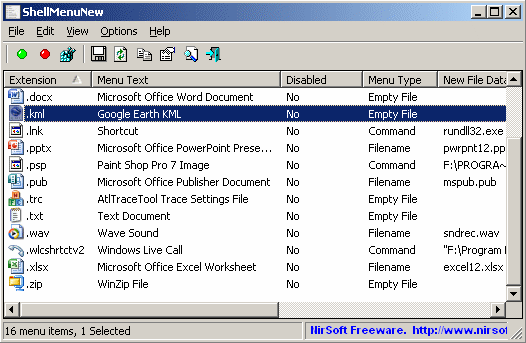 This tiny yet feature-rich tool is next on our list of Windows's best context menu editors. You can easily enable and disable context menu items with just a single right-click.
Features
No installation is necessary.

Freeware app that is compatible with the most popular Windows versions.

You can view the right-click menu items in the main window.

The extra features offered on your menu option may also be checked and deleted using it.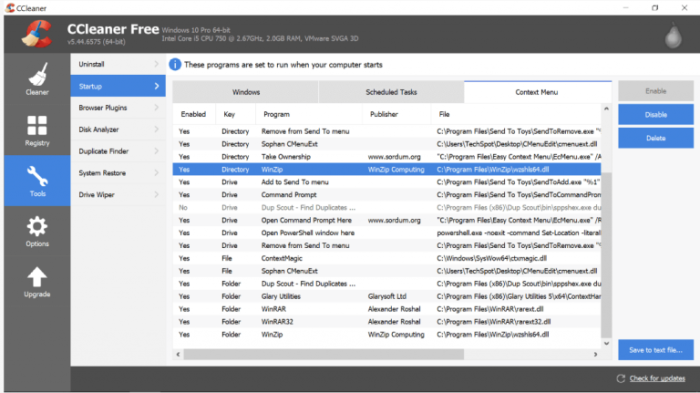 The Best Context Menu Editors on Windows 10 list continues with CCleaner. The tool, renowned for its world-class PC optimization features, has remarkable context menu optimization and management capabilities.
Features
A safer and less cumbersome method for managing context menu entries without causing them to become messed up.

Downloading it is free.

Open CCleaner, then choose the Tool option, followed by the Startup option, to check the programs that will launch when a browser is launched. It is quite simple to use. Choose the entries to enable/disable.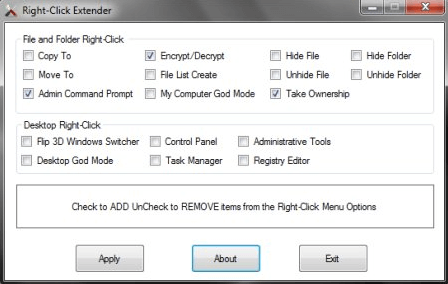 Right-Click Extender is a tool that you may pick up to manage your context menu items. Windows Club created it. It's compatible with Windows 7, 8, and 10.
Features
With great functionality, it is powered by a clean and user-friendly interface.

You can add an icon to the right-click menu items corresponding to them.

It includes Files/folders, My Computer, Drives, and Desktop, among other important categories in the Context menu.

Several entries may be added and deleted with ease.

You can add items to the hidden menu and view them using the "Shift+Click" key combination.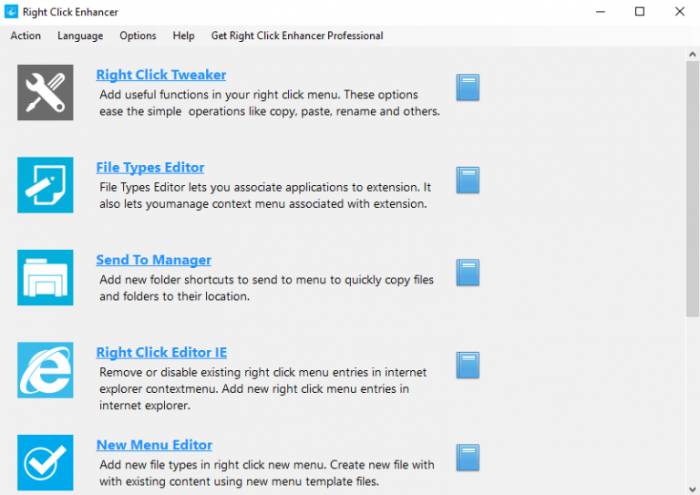 On your Windows 10 device, Right Click Enhancer is a Context Menu Editor that you may pick. It is available in a free and premium editions with more features.
Features
It allows you to disable and remove different right-click menu entries easily.

Add folder and app shortcuts to the context menu with it. You may create many submenus and organize them in the appropriate directories.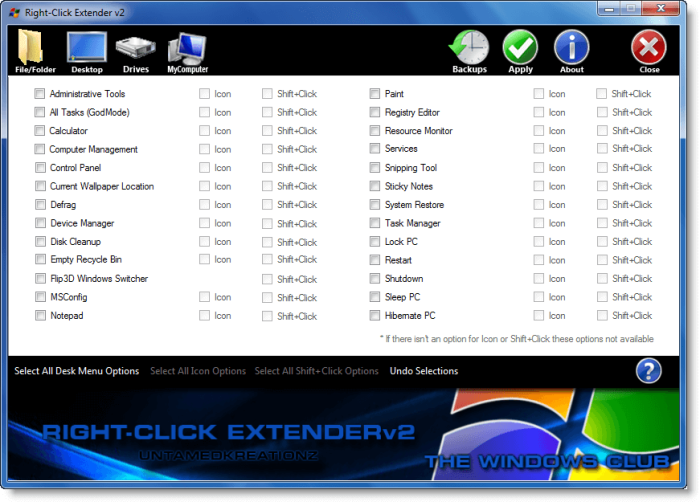 With Windows 10, Right Click Extender 2.0 is the best option context menu editor. As its name suggests, the tool allows users to extend the right-click menu options. Furthermore, you may customize the right-click options depending on your demands or requirements. Beo, we have enumerated the characteristics of Right Click Extender 2.0 that make it an ideal Context Menu Editor for your Windows 10 devices.
Features
The open source tool is accessible for free and permits editing right a simple menu with a few clicks.

You may edit these options for the disk, hidden folders, etc.

The tool is simple and easy to use.

You may also create a restore point to revert to the previous configuration and undo all changes.

Check or deselect the appropriate options from the list by simply opening the tool and selecting them.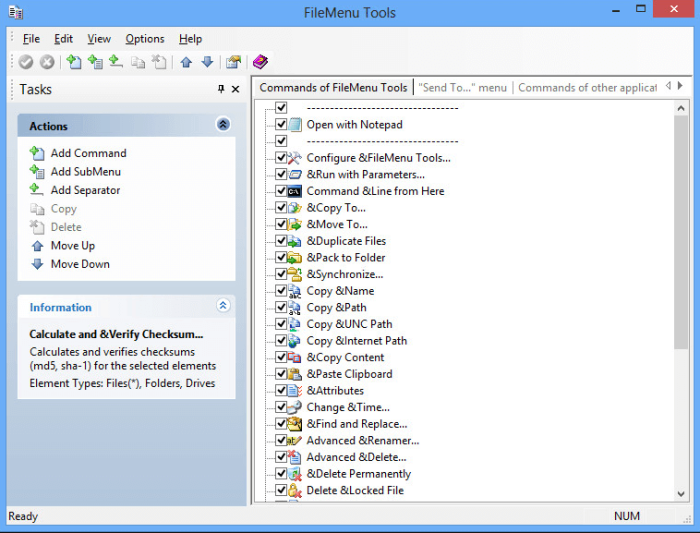 Context Menu Tools is worth a try if you still seek the best Context Menu Editors for Windows 10.
Features
It is renowned for its simple interface, easy installation, and effective operation.

Your system resources are not too taxed by this lightweight tool.

You can add, delete, and organize numerous right-click menu commands with a few simple clicks.

It is powered by a responsive design.

Add and delete submenus, commands, items, and separators from your Context Editor with it.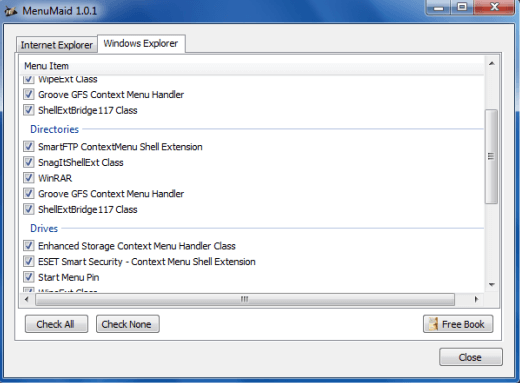 A crowded and disorganized context menu has you down? For a quick and easy tune-up, try MenuMaid.
Features
Context Menu Editor Portable Freeware.

It lets you check out, customize, enhance, and extend your right-click menu. You may add, delete, and edit different right-click menu items.

It can be used in the future to reinstate deactivated items.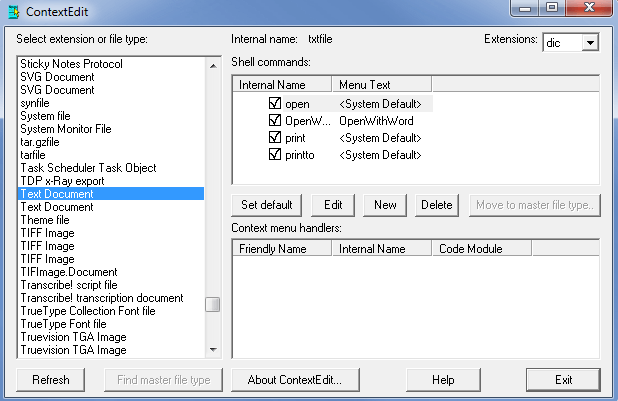 Context Edit is the next option on our Best Context Menu Editors list for Windows 10. While the software is outdated, it has the capability of modern tools.
Features
Maintain a tidy and organized set of Context menu handlers and Shell commands.

Create your own personalized right-click menu list with the help of this sophisticated context menu editor for Windows 10.

You may also edit menu items based on their file types and extensions.

User-friendly and practical app.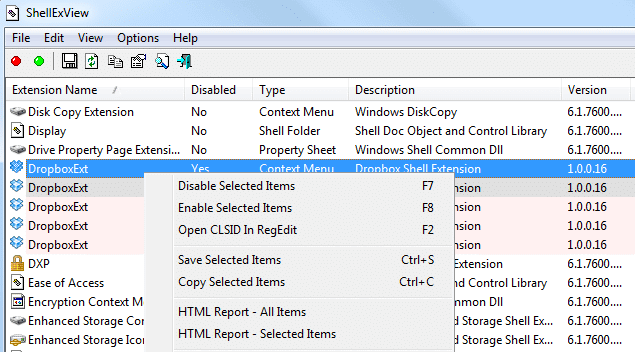 ShellExView is a powerful and feature-rich context menu editor for Windows 10. In addition, it is a highly configurable tool that may enhance the operation and capabilities of your Windows operating system.
Features
It is entirely free of installation needs.

It ensures the best possible use of system resources and allows you to disable right-click menu items without issues.

Use the amazing tool to add/delete, enable/disable, save/copy selected menu items and get expanded control options.

It does a system scan to check for shell extensions and delivers comprehensive reports on file extensions, including file name, type, version, description, and more.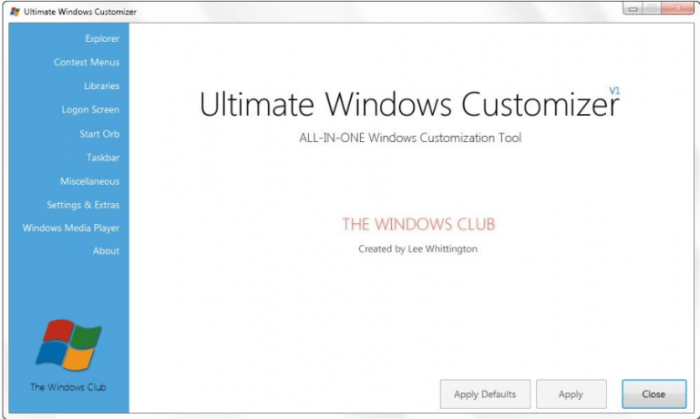 With this wonderful context menu editor, you can adjust, tweak, and customize various settings on your Windows device. In addition, it has a small footprint and uses relatively few system resources.
Features
It handles all of your Windows customization and personalization needs, including your right-click menu, Taskbar, and Start Menu.

Packed with various features and additional subfeatures.

The tool is simple and easy to use.

You may use it to add, delete, enable, and disable numerous items from your context menu.

It is a freeware app that generates a system of restore points before any update.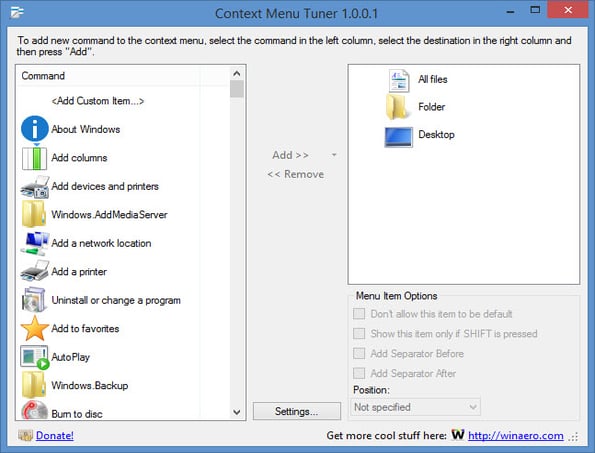 Context Menu Tuner is an available context menu editor. Users have the option to customize the menu in the software fully. The user may also customize the program's command-line options, icon, and name in addition to the menu. You can create a separate menu for your preferred or most-used programs.
Features
The software installation is unnecessary.

Any custom command that the user desires can be added to the menu.

Windows 7, 8, and 8.1 are all compatible with this product.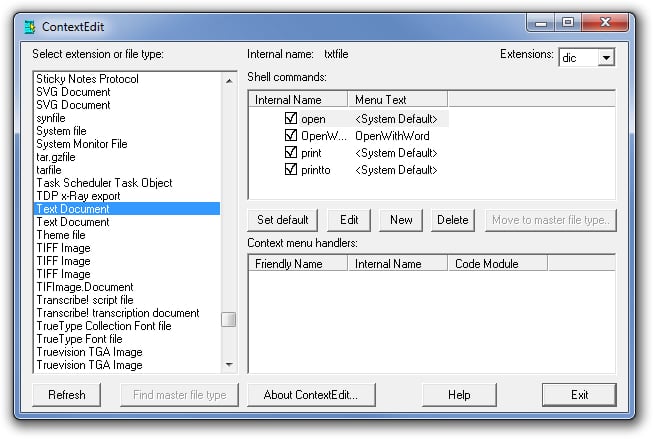 The right-click menu may be edited using one of the earliest software programs for context menu editors. Although the UI needs to be updated, it includes sophisticated functionality. The software scans the system for apps and groups them into a list of related ones. File types and extensions can work with it.
Features
Three sections make up this simple UI.

This software makes it easy to alter, add, and remove programs.

File types and extensions can be used in your work.
Conclusion:
Suppose you desire to simplify and clean your Context Menu. In that case, the tools mentioned above will allow you to do so easily. First, go to our comprehensive list of the best Context Menu editors to delete and disable unneeded functionality from your Context Menu and enhance its overall efficiency.