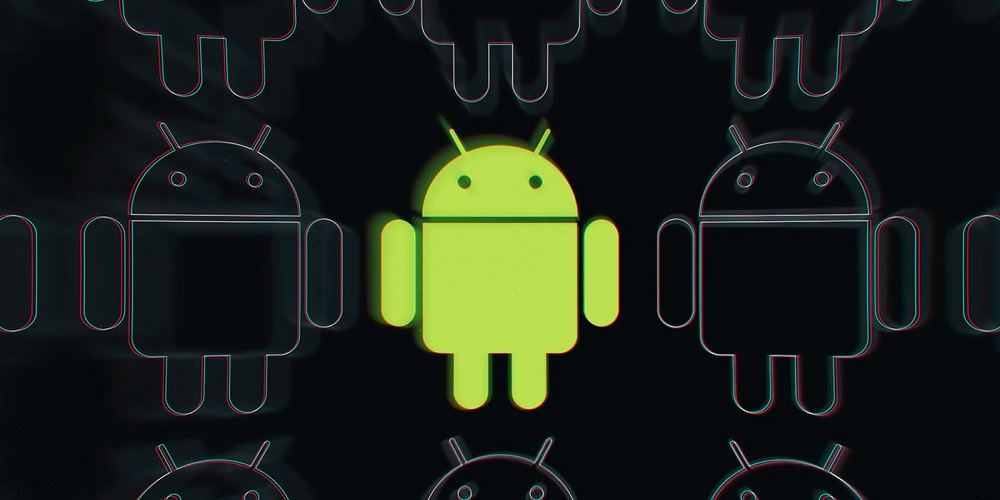 Access to a variety of self-proclaimed "Best Android ROMs" is one of the most significant benefits of having an Android device. As an Open Source project, Android has a community always searching for the best custom ROMs for Android. Unfortunately, the best Android ROMs are not often those with the most functionality, the best user interface, or the most accessibility. Instead, the best custom ROMs combine the elements mentioned above most effectively.
Custom ROMs for Android have existed since the operating system's inception and have assisted several users in getting the most out of their devices. Android Custom ROMs also assist in keeping your phone up-to-date with the most recent Android versions, even if the manufacturer has ceased providing updates. As a result, you will always have access to a list of Custom ROMs that can help you get the most out of your phone.
The Best Android ROMs To Try
Let's have a look at the Best Android ROMs. 
1. Paranoid Android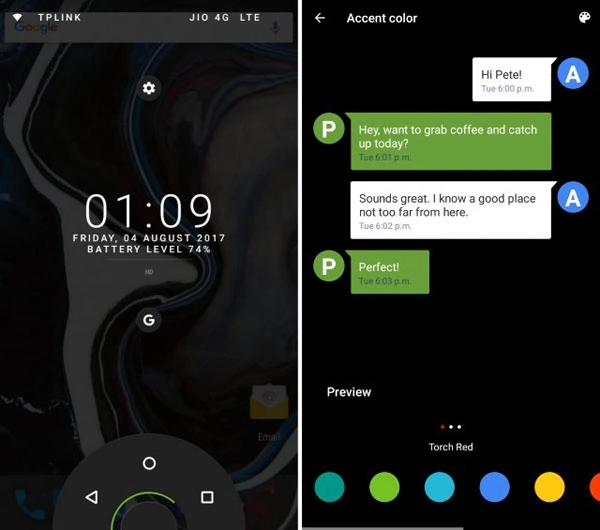 Paranoid Android is perpetually in rivalry with LineageOS as the best custom ROM for Android. Though it only supports a limited number of devices, it stays up with the world with its unique features, such as the Hover mode and a Full Immersive mode for Android. In addition, it offers one of the most intuitive user experiences on the Android platform.
2. LineageOS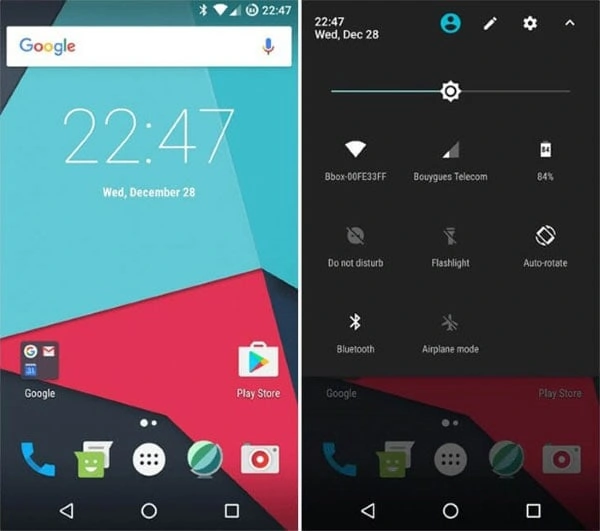 It is now the world's most popular custom Android ROM and is at the top of every list of the best custom ROMs for Android. LineageOS, released in December 2016, is the successor to CyanogenMod. This Custom Rom supports over 190 devices and gives enhanced functionality to the user.
3. Resurrection Remix OS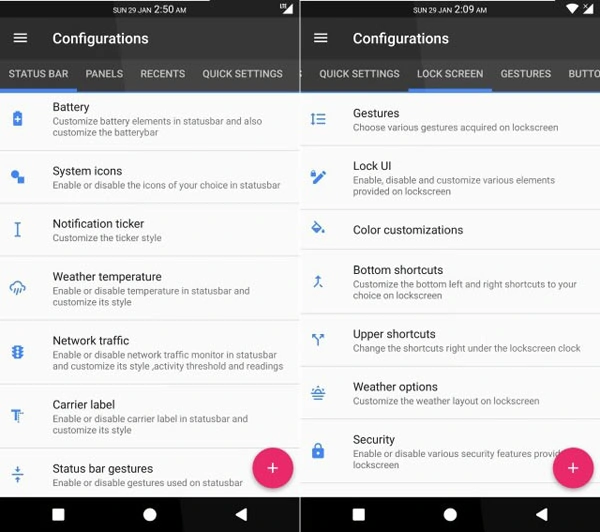 Resurrection Remix, often known as RR, currently supports over 150 devices. This Custom ROM combines the best features of the top 10 ROMs to provide one of the best user experiences. Unfortunately, this makes the ROM occasionally cumbersome and unreliable.
4. SlimRoms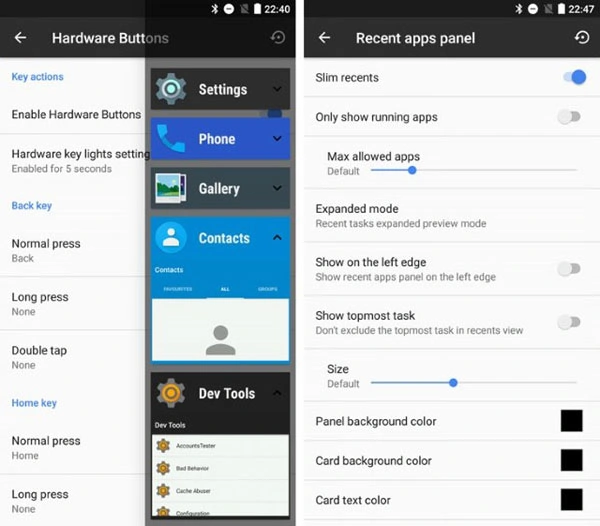 On top of its simplicity and minimalistic features, SlimRoms has garnered great attention. With features like Slim Recents and SlimPIE, this custom ROM facilitates a streamlined user experience. Moreover, it is the lightest and most functional custom ROM available.
5. MIUI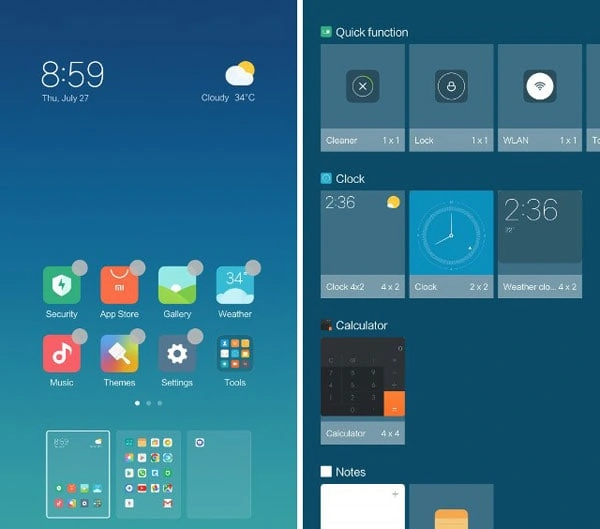 What began as a custom ROM initiative has now led to the creation of the world's fifth-largest smartphone maker. Smartphone manufacturer Xiaomi has turned the industry on its head by attempting to give its users an iPhone-like experience with its User Interface. In addition, the ROM increases the phone's battery life and is also available for devices other than Xiaomi.
6. PAC-MAN ROM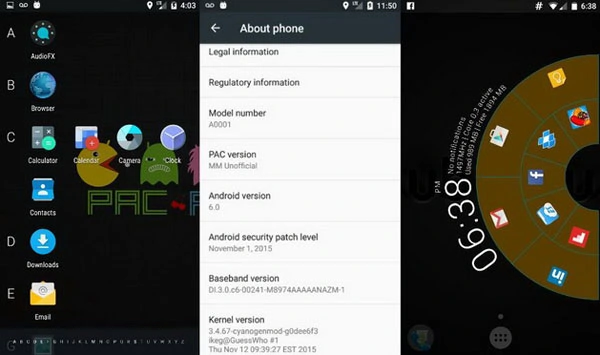 This is the only custom ROM that will fulfill your passion for PAC-MAN; thus, there is no other option. This old, hilarious, and incredibly effective ROM never fails to make you chuckle. It supports over 130 devices officially and offers many customization options.
7. Carbon ROM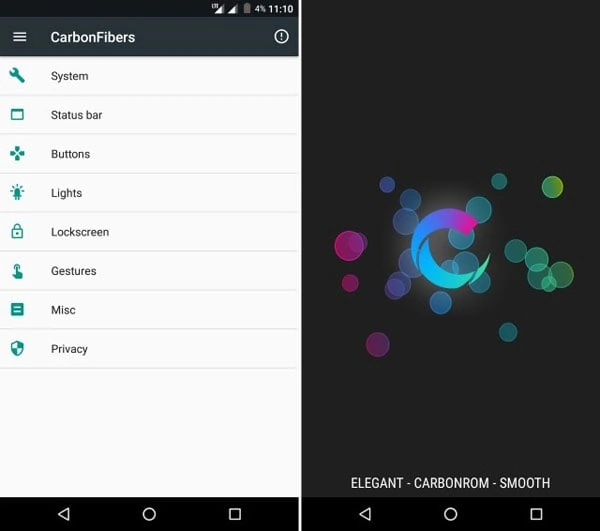 Among the first ROMs to effectively incorporate the substratum, the Carbon ROM is one of the most reliable custom ROMs available. Furthermore, Carbon ROM offers one of the best user interfaces of the year, thanks to the CarbonFibres features added to it. In addition, the compression technology used by this ROM makes it possible to fit a substantial amount of data on your mobile phone.
8. Dirty Unicorns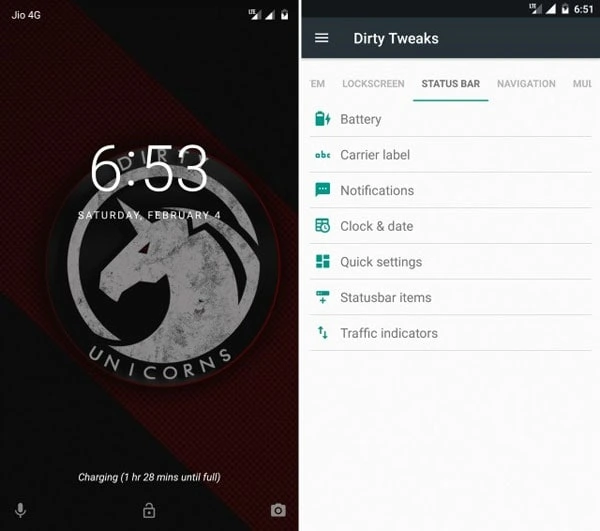 Dirty Unicorns appears on the list for being the most Customizable, and it advertises this quality by including a roster entry called "Dirty Tweaks." This ROM shadows RR, but unlike its competitor, it does not merge the code; the code is developed from scratch, ensuring stability. In addition, this ROM is pre-rooted and gives a considerable battery increase.
9. XenonHD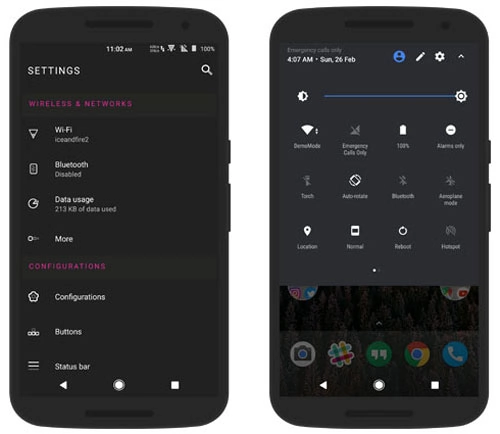 XenonHD has been and continues to be one of the most stable custom ROMs for Android to be released. This ROM lets you customize your themes and filter your notifications. In addition, this ROM allows you to customize your device to bring out the best in it, even though it lacks a large device of features.
10. AOKP-ROM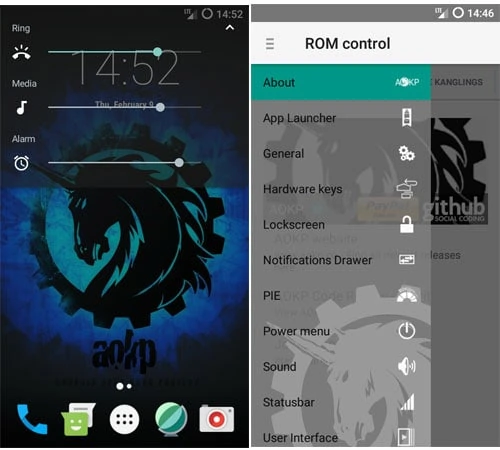 Android Open Kang Project has become one of the year's most effective and user-friendly custom ROMs. It offers the ability to add custom toggles and enhances the LED controls on your phone. This also gives you greater power over the permissions you give apps on your mobile phone.
Conclusion:
To use custom ROMs for Android, you must root your Android device and then flash these ROMs into the device. This list gives the best custom ROMs for Android that have been released throughout the year and aims to help you select your preferred ROM so that your device can bring at its best. Always verify if the ROM is accessible for your device, and only flash it if it is.