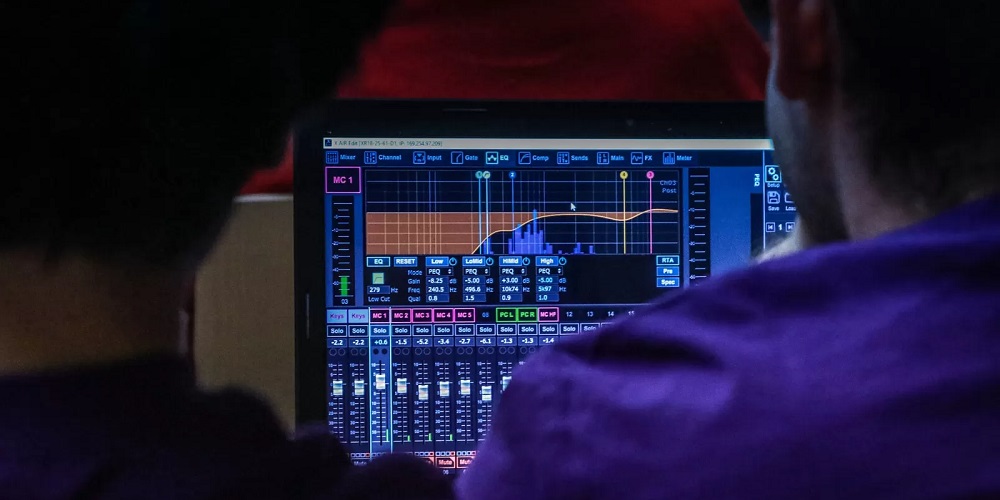 The sound equalizer in Windows 10 plays a crucial part in the music listening experience. It is really useful for listening to music and watching movies. We only sometimes have the opportunity to listen to music in optimal settings. For example, the room's geometry or ambient noise might harm the sound of music. While watching a video, the video and audio quality must be high caliber. Therefore, sound improvement, also known as sound equalization, is required. Using a Windows 10 sound equalizer, these issues may be remedied in Windows.
The Best Sound Equalizer For Windows 10
Let's have a look at the Best Sound Equalizer for Windows 10.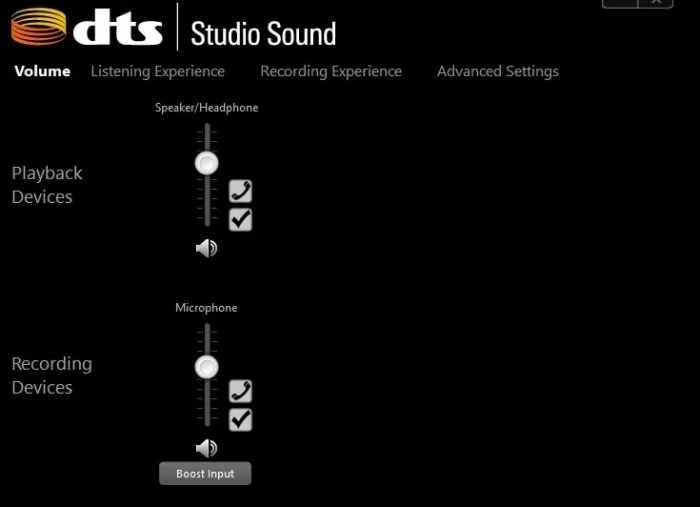 On this list is the open source app Realtek HD Audio Manager. This sound equalizer app for Windows provides its users with various customization options. It provides the ability to modify various sound parameters. In addition to modes such as speakers, microphones, stereo mix, and line-in, these options now include line-in. Windows 10 includes Realtek sound equalizer as the default sound equalizer. To locate the equalizer, proceed as follows:
1 – Navigate to Hardrive; often C:
2 – Launch Program Files; (Not) Program Files x86.
3 – Open the Realtek, Audio, and HDA folder, and locate the file with a grey speaker and orange noise!
4 – Double-click to open the file.
Features 
1 – In this app, you may select from several locations, such as living room, ocean, and woodland, based on your surroundings.
2 – Similar to the default Windows equalizer, the Realtek equalizer supports 31 dB to 16 kHz bands.
3 – There are several presets accessible inside this app; we may also configure and store our own.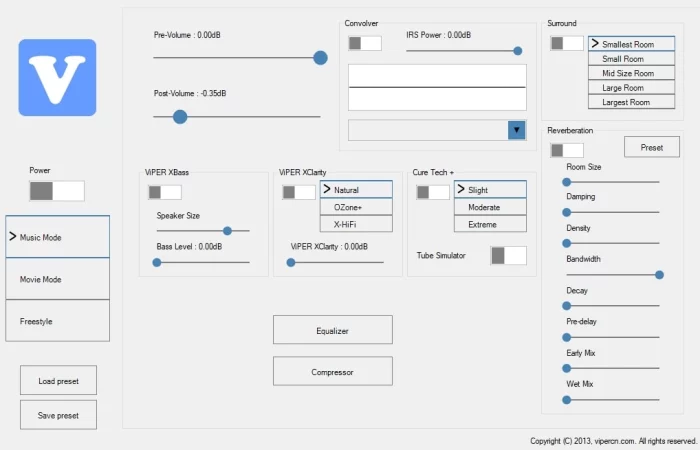 Viper4Windows is the next entry on our list. It is freely free for download and usage. The equalizer provides 18 bands for audio customization! The band varies between -120dB and 13dB. This makes it the second-best option available to Windows users.
Features 
1 – Viper4Windows provides the option to pick multiple music modes for headphones and speakers.
2 – It allows you to modify reverberation based on the room and the current surroundings, considering several variables.
3 – This app allows you to select sound settings according to the kind of music, such as Music, Movie, or Freestyle.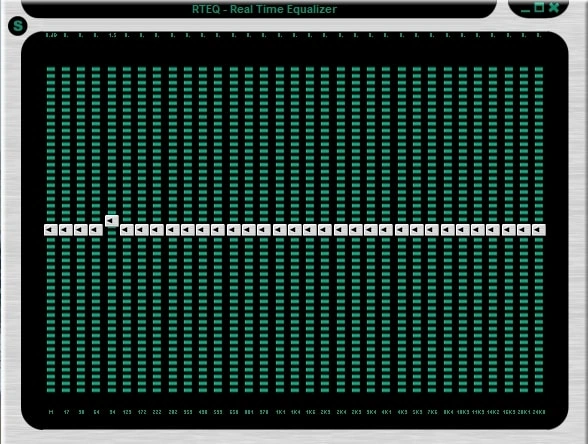 Realtime Equalizer is both a standalone app and a Winamp plugin. It, often known as RTEQ, is frequently used as a Windows sound equalizer.
Features 
1 – Realtime Equalizer provides audio equalization from up to 300 audio channels.
2 – This app allows audio equalization for bands spanning from –INF to 90 dB.
3 – Realtime Equalizer includes presets for various scenarios and permits the creation of custom presets.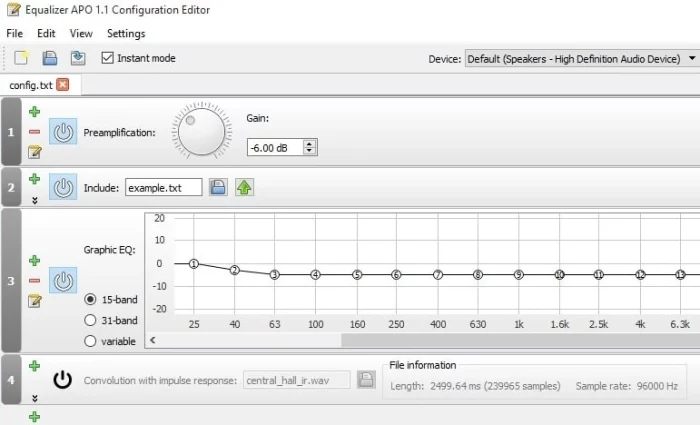 The next app on our list of the best Windows 10 equalizers is Equalizer APO. Equalizer APO was developed by a programmer named jthedering. It is a Windows-compatible open source app and a more sophisticated audio equalizer that employs various approaches. To configure, you must access the TXT file containing many filters. After that, it is a similar procedure, and you must enter the required settings into a text file.
Features 
1 – Equalizer APO has a limitless quantity of filters for various app scenarios.
2 – As it works in the background, Equalizer APO consumes very little CPU.
3 – It works on many channels, including 5.1, 8.1, and more. It includes a modular Graphical User Interface.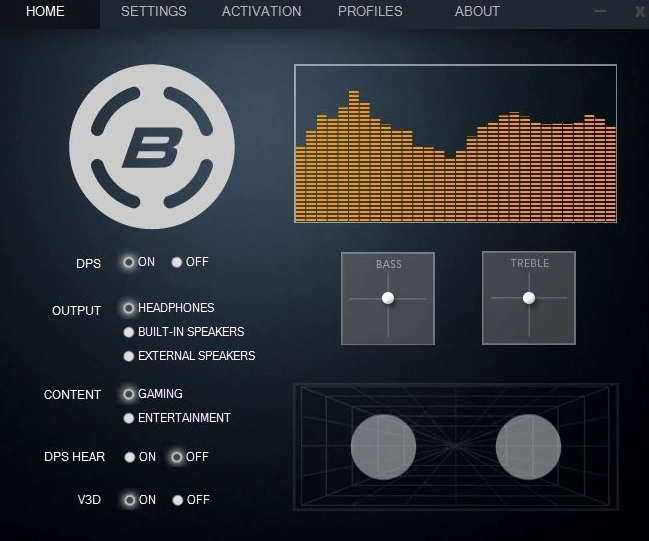 The next app on our list is Bongiovi DPS. Bongiovi DPS provides users with a 30-day trial period to evaluate the software. After the trial time expires, users will be required to purchase the full program. The cost of the premium bundle of Bongiovi DPS is $29.99.
Features 
1 – Bongiovi DPS scans audio signals in real time using unique digital power station technology. After scanning, it improves PC audio playback.
2 – Similar to FXSound, Bongiovi DPS is also compatible with online services, podcasts, and radio.
3 – Bongiovi DPS automatically changes volume settings for varying volumes. This is especially useful for situations including ads, individuals speaking at varying volumes, or between songs.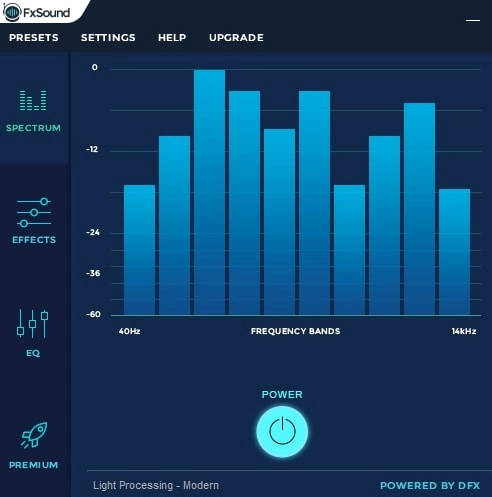 FXSound is offered for free for a 30-day trial period, after which users must purchase FXSound Premium for $49.99. It will always give the best quality sound. You will receive 3D Surround, booming bass, enhanced fidelity, dynamic gain enhancement, and more. So whether you are seeing a video on YouTube, binge-watching a series on Netflix, or simply browsing Spotify, you will always receive the best audio experience.
Features 
1 – FXSound enhances low-quality tunes from internet streaming services like YouTube, Spotify, and Pandora.
2 – FXSound offers presets and the ability to customize settings such as bass, fidelity, ambiance, etc.
3 – FXSound claims to deliver 3D surround sound and maximum bass even with low-end headphones or speakers.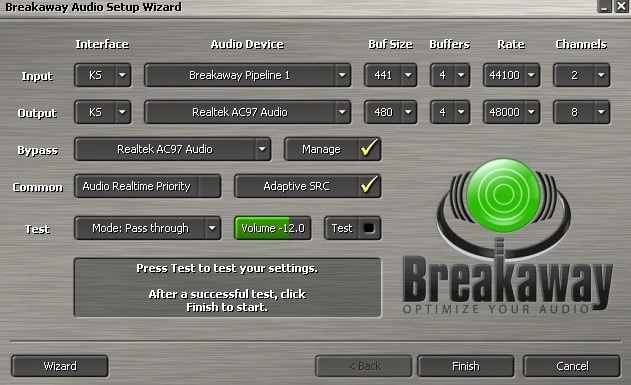 The Breakaway Audio Enhancer is the second-to-last product on our list. Claesson Edwards Audio created the Breakaway Audio Enhancer. Another freemium app on the list is Breakaway Audio Enhancer. This app offers a free 30-day trial period. After the trial time concludes, the app is available for $29.95.
Features 
1 – Breakaway Audio Enhancer's audio enhancement capabilities include multiband audio processing.
2 – Breakaway Audio Enhancer also includes the ability to enhance the loudness of low tones and lower the volume of high tones for a smooth audio listening experience.
3 – This app also includes an Internet Explorer extension for controlling audio directly from the browser.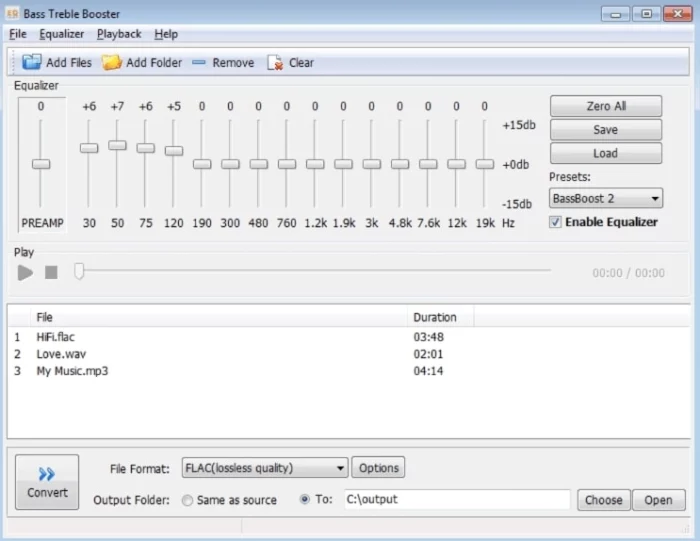 Bass Treble Booster is another freemium Windows equalizer. In addition to Bass/Treble Frequency tweaking, the Bass Treble Booster offers file transcoding features. Mypcsoft developed this app. Bass Treble Booster is another app that can be downloaded for free. After the trial time expires, users must pay $29.95 to purchase the software.
Features 
1 – Bass Treble Booster supports lossless audio conversion to FLAC, WAV, and MP3 formats.
2 – Key features of Bass Treble Booster 2 include the ability to reduce or increase the intensity of certain frequency bands.
3 – Bass Treble Booster is compatible with various audio file formats, including Mp3, FLAC, Wav, WMA, WV, aac, m4a, and AIFF.

EqualizerPro is compatible with Windows 7, 8.1, and 10, as well as Windows 7. It further enables 10-band equalization. This app was developed by Probit Software Ltd. EqualizerPro is available for Windows PCs with a 7-day trial period. Following the expiration of the trial period, the user must purchase a license. A single-user license of EqualizerPro costs $14.95, and a license for up to five machines costs $49.95.
Features 
1 – It is compatible with 10-band equalization.
2 – It also includes a bass boost effect to increase low sound frequencies.
3 – More than 20 equalizer presets are included in EqualizerPro.
4 – It also includes a simple on/off button for activating and deactivating the equalizer.
5 – EqualizerPro enables the creation of custom presets.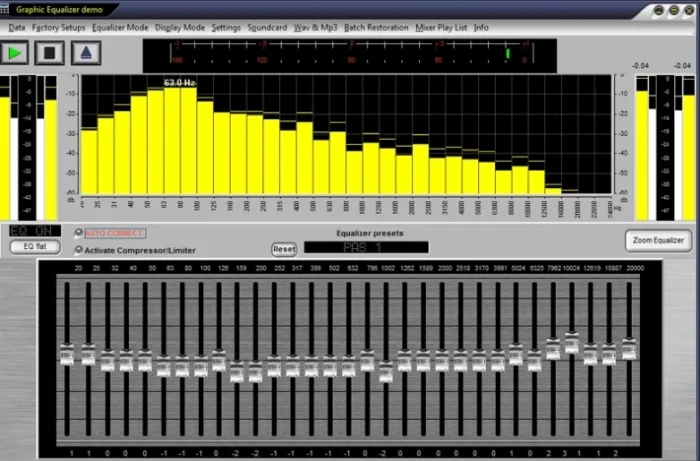 The next Windows 10 sound equalizer on our list is Graphic Equalizer Studio. This program's equalizer is compatible with any Windows sound app or DVD Player software. PAS-Products has developed Graphic Equalizer Studio 2020. Graphic Equalizer Studio 2020 is also available on a trial basis. After using the trial software, you must purchase the full version. Once you purchase Graphic Equalizer Studio, it will cost you $49.
Features 
1 – Graphic Equalizer Studio includes an audio limiter similar to other apps. In addition, GES 2020 includes a compressor for adjusting higher and lower tones.
2 – This app contains an auto-correct function that analyses all selected frequencies and calculates the minimum and maximum amplitudes in an audio file.
3 – Graphic Equalizer Studio 2020 includes voice level, noise field, and subwoofer presets. These presets are ideal for various circumstances, including WAV, MP3, and Full Duplex.
The Bottom Line:
Have you lately acquired a new Windows laptop or desktop computer? Would you like to enhance the sound quality of your device? If so, you should try one of the equalizers recommended above for Windows 10. As the equalizer works in the background, the system's sound quality will be enhanced. However, this will not influence the system's performance, making it a must-try for audiophiles.
If you seek the best free sound equalizer, then Viper4Windows is the best option. However, FXSound is the best free sound equalizer for Windows 10 in the freemium category. EqualizerPro is a terrific value if you want a freemium sound equalizer that does not break the budget. In any case, be sure to make out the apps yourself and let us know which sound equalizer works best for you.