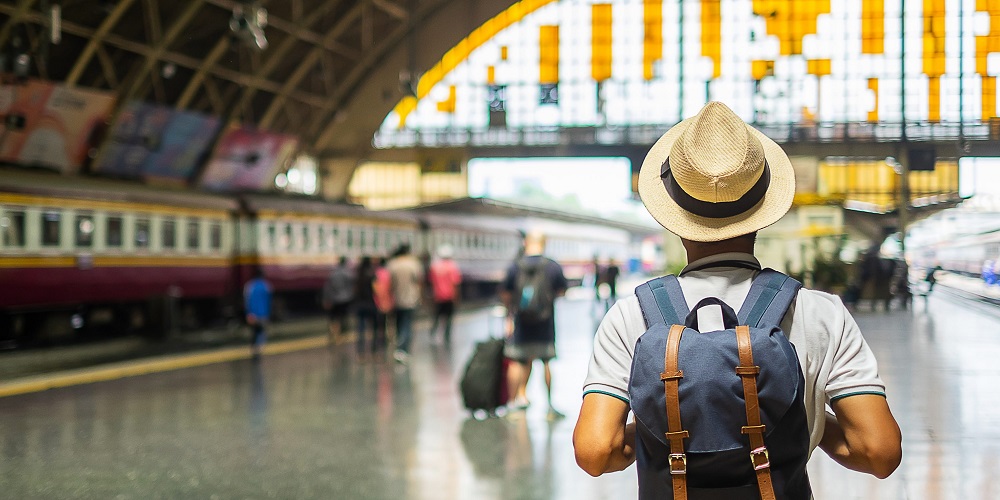 Traveling may be difficult at times, but owing to technology and useful traveling apps, discovering new destinations is becoming simpler. Travel apps let you narrow your options and organize your travel planning more effectively. These apps can manage everything, from picking a destination, booking tickets, planning an itinerary, and booking the best hotels. Remember to pick the best travel app to make your trip joyful and a great time experience. To make your travel more pleasant and hassle-free, check out our list of the top travel apps for iOS and Android devices.
The Best Travel Apps For Android And iOS
Let's have a look at the best Travel Apps to try.
1. TripAdvisor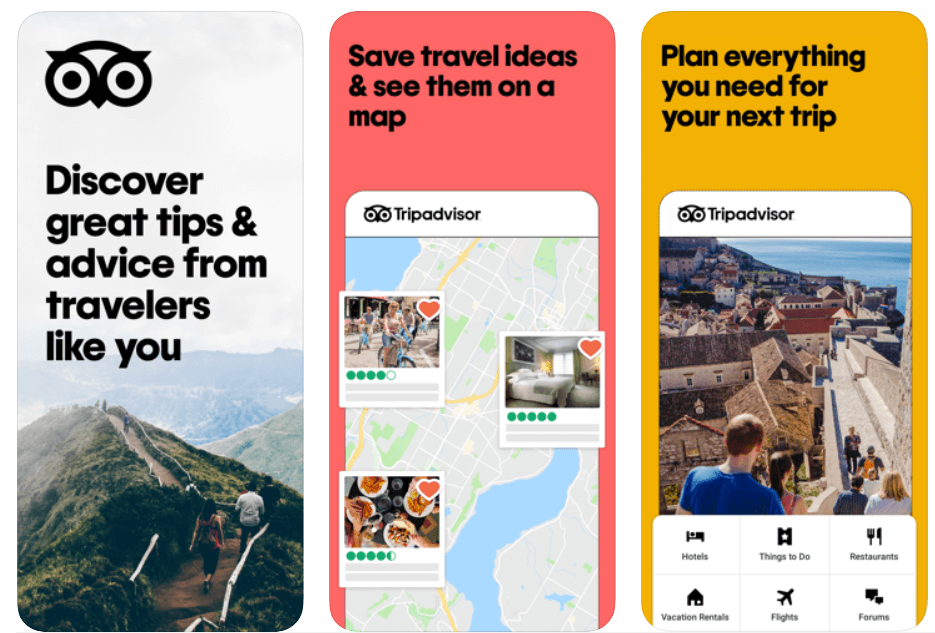 TripAdvisor finds itself among the best trip planners and travel apps. You may use it to plan a hassle-free and enjoyable trip, from hotels to flights and restaurants to vacation rentals. It is organized into four sections: Home, Trips, Me, and Inbox. This all-in-one travel app provides many options for all budgets and ages.
2. Kayak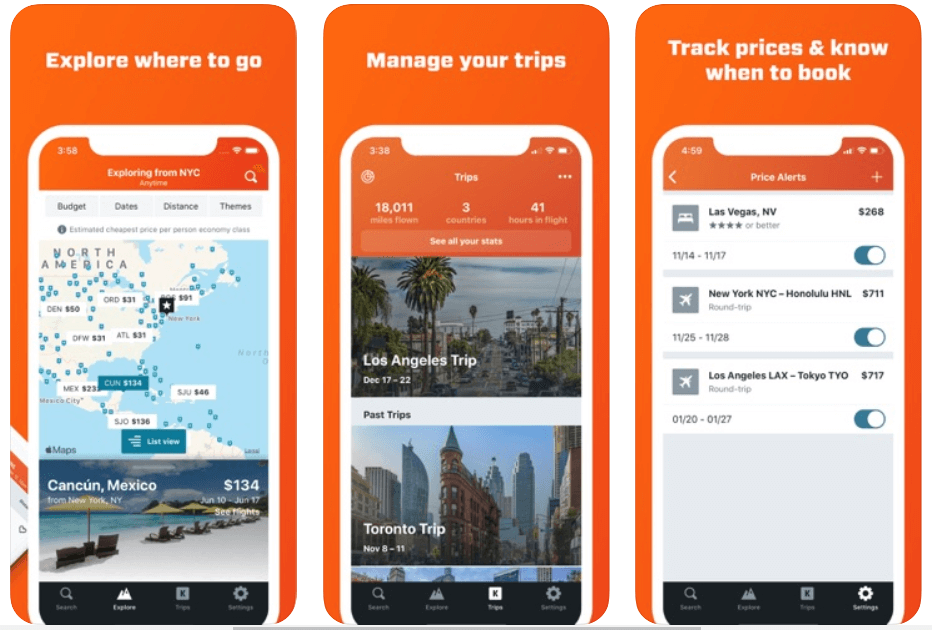 Kayak is a multi-purpose travel app and itinerary planner. Use it to find your planned trip's best hotels, flights, and local travel options. Provide your requirements, as well as your travel dates and destination. You may also use it to monitor the status of your flight, explore local travel options, and measure your luggage based on your budget.
3. Airbnb
If you're worried about your future trip's lodging, Airbnb may greatly assist. It is a great platform that provides excellent housing options across the works. This beautiful app allows you to book service apartments and homestays. If you plan a prolonged stay, you may book monthly rentals at a very low price. Its home page is divided into five sections: Saved, Trip, Explore, Profile, and Inbox. You may decide based on other people's ratings and reviews. So, the next time you plan to travel, consider Airbnb.
4. Hopper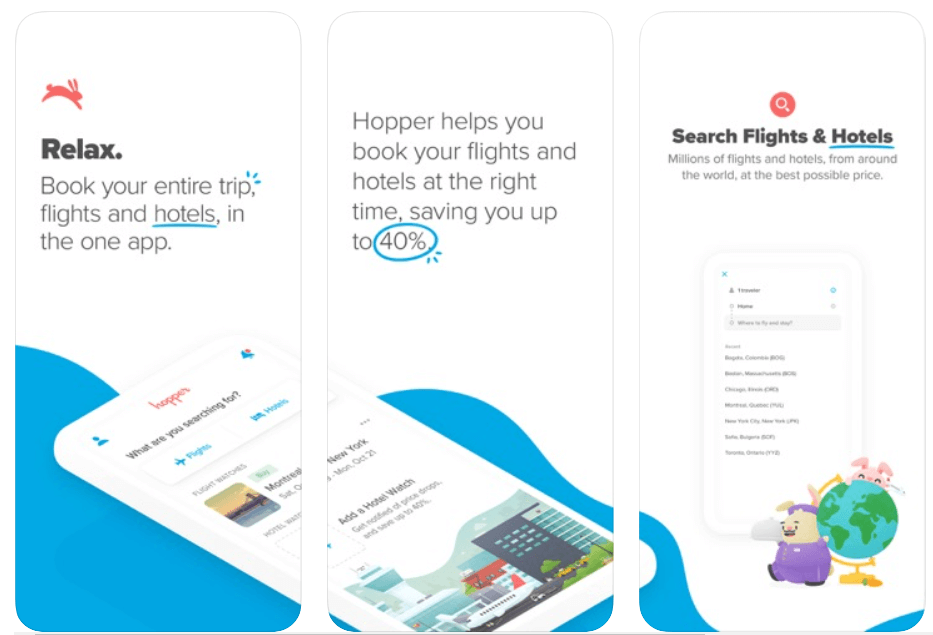 Need help to find the best deals on airline tickets? Hopper is a lifesaver in such situations. It's the ideal traveling app for people on a limited budget, offering some of the best deals on airplane tickets. When you activate the app, it will prompt you to enter your arrival and departure information and travel data. Hopper will show you the best flight options in your price range. Pick the flight option that best suits your budget from the list of available options.
5. Booking.com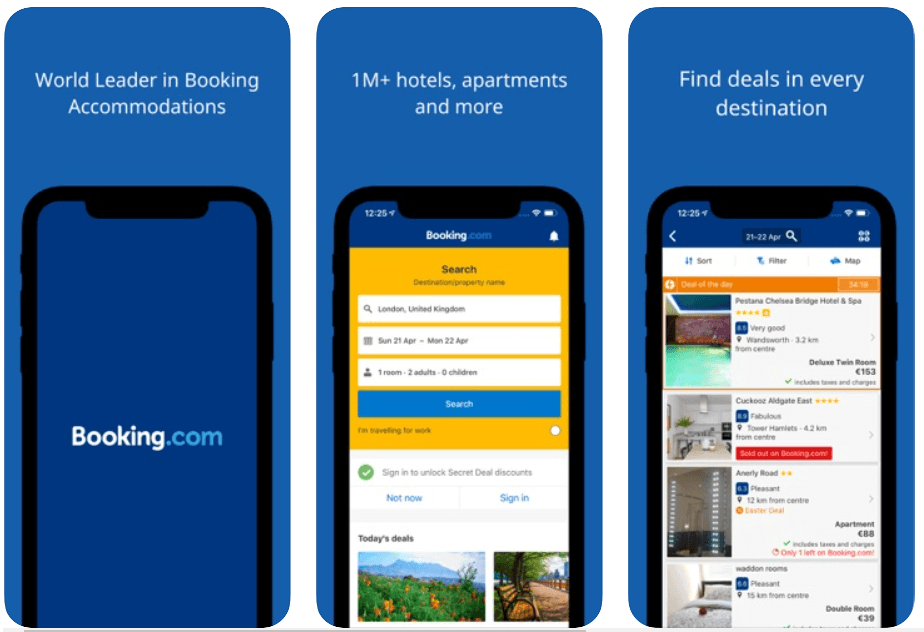 There is no better travel app than Booking.com if you want to search for the best hotels for your trip. Using apps to plan your hotel bookings and stays is convenient and simple. From time to time, travelers may also find a variety of discount offers and deals. Booking.com works well on both the iOS and Android platforms for smartphone users.
6. Skyscanner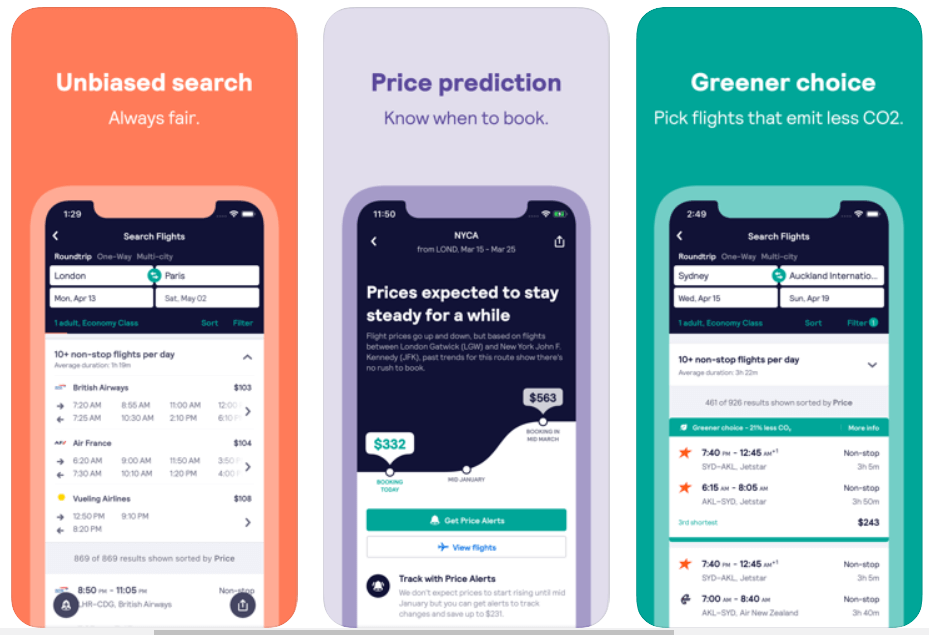 Are you planning a long-awaited trip? You need clarification about your airline tickets and hotel reservation. Skyscanner is one of the best Travel Apps that can help you book the best flights, car rentals, and hotels. The app may be used to search for the best flights, vehicle rentals, and hotels. It is separated into four sections: Trips, Explore, Profile, and Search. The app has a simple and uncluttered user interface. You may also use it as a currency converter to view current exchange rates.
7. Triplt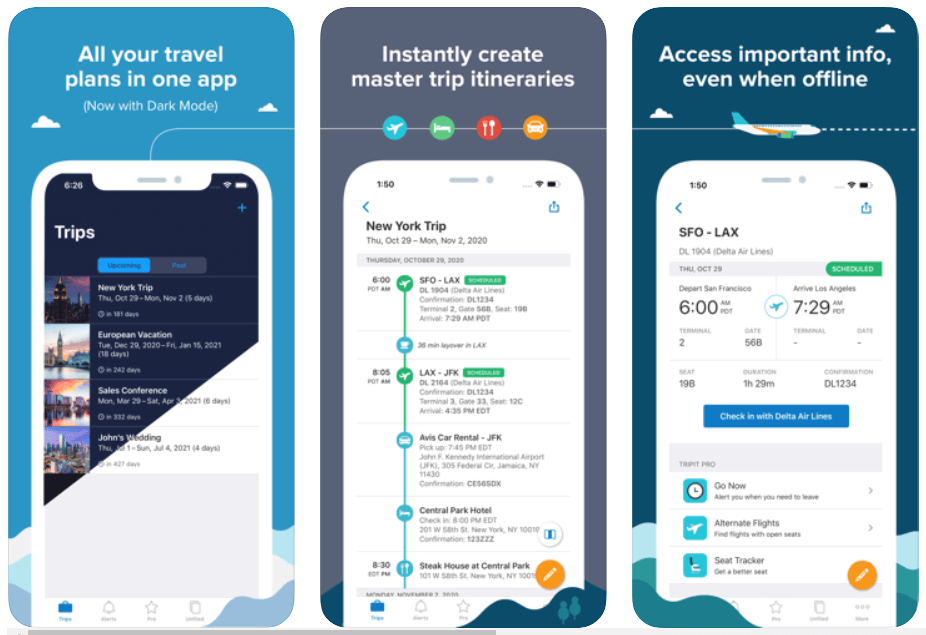 Establishing an account and signing up to use this travel app is necessary. After that, the app will request permission to configure everything for you. Use Tripit to book your flights and remain up to current on their real-time status, as well as other important information such as seat tracking, refunds, alternative options, and much more. It may also store travel papers such as your passport, driver's license, and tickets. The app also has a "Travel Stats" feature that stores all your booking information.
8. Currency Converter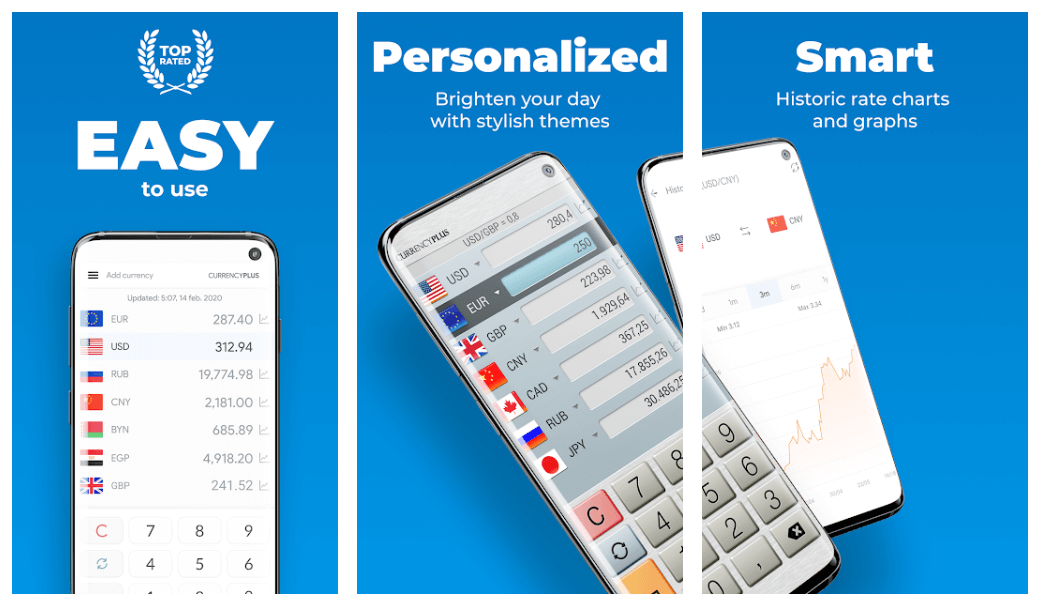 Converting currency in a foreign nation might be difficult at times. While traveling, it might be great to have a specific travel app that can convert the local currency for you. The app identifies your location and displays potential currency options for you. It also has a Dark theme option and can be updated for an ad-free experience.
9. Google Maps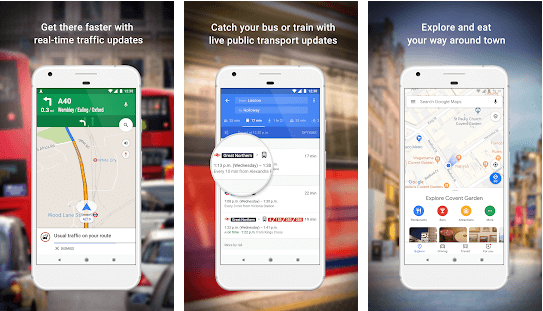 Do you want to know how you will navigate unknown streets and highways in a new location? Nothing to worry about since Google Maps will handle all your issues. It is an unrivaled mapping app used globally by people of all ages and demographics. For people who like traveling, Google Maps is an essential travel app. To use this wonderful app, enter your destination, and it will begin providing you with the most convenient and traffic-free path.
10. Google Translate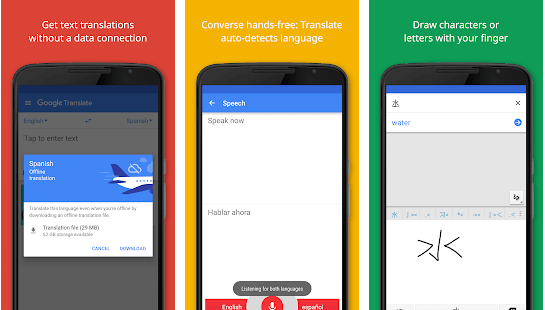 Traveling in a different language may be difficult and can ruin your trip. It is a must-have traveling app for all travelers. Google Translate is one of the most popular travel apps, and it can translate many languages for you verbally, in writing, or pictures. It may also be used in offline mode.
11. Couchsurfing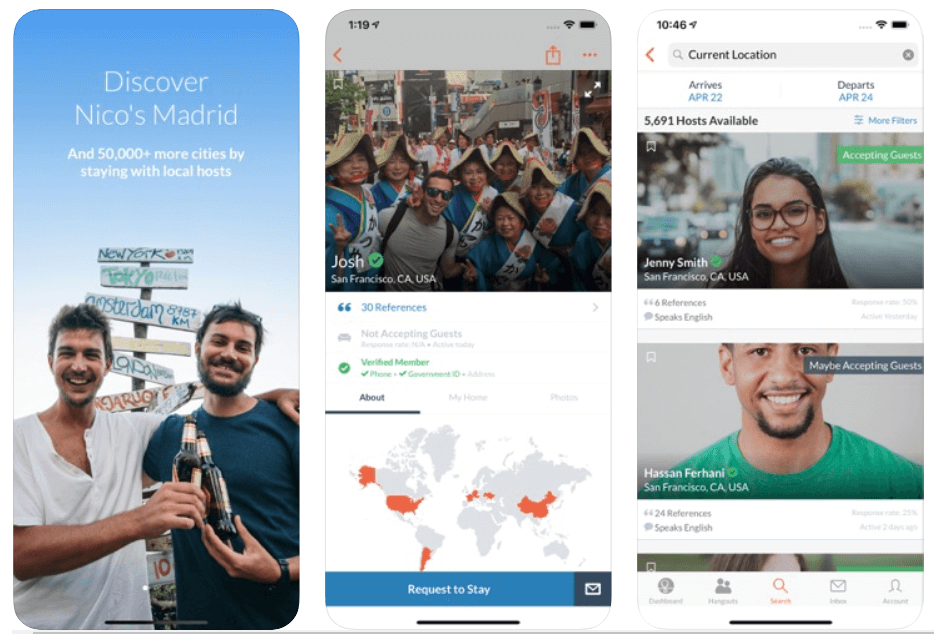 CouchSurfing might greatly assist you if you like hosting or receiving hospitality while traveling. This app's most attractive and unique aspect is that you may remain for free. Couchsurfing is one of the best traveling apps for Android and iOS devices, and it has five primary sections: Dashboard, Messaging, Hangout, More, and Search. You may use it to plan your travel and connect with other travelers and locals.
12. Trivago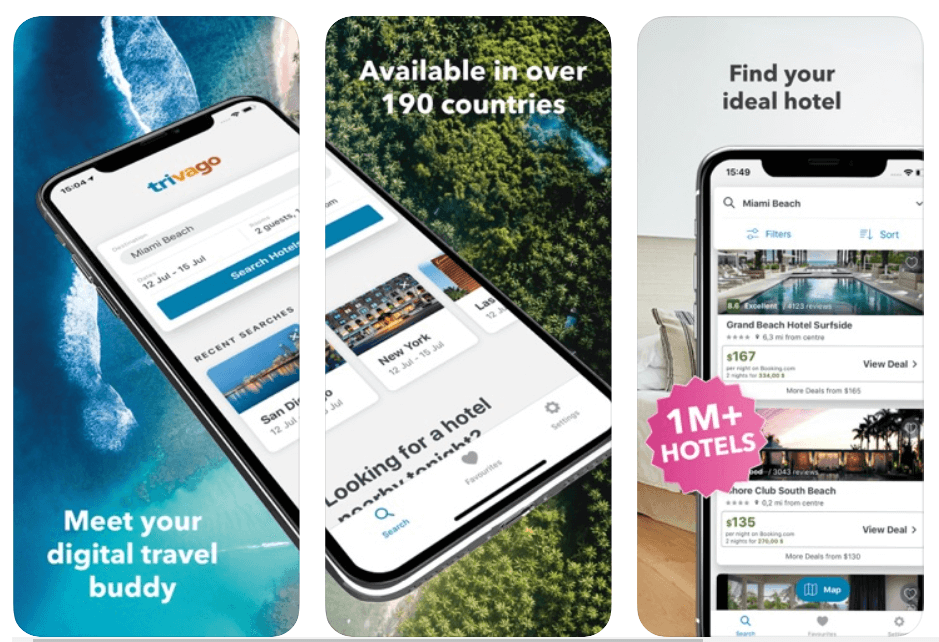 Finding it difficult to pick a well-known but reasonably priced hotel, well Trivago does the same for you. It provides a well-researched list of the best and most affordable hotels, particularly in India. Also, it assists you in searching for popular hotels that are within your price range, location, and other requirements. It is really simple to use this app; enter your travel dates and destination, and you are ready to go.
13. XE- Currency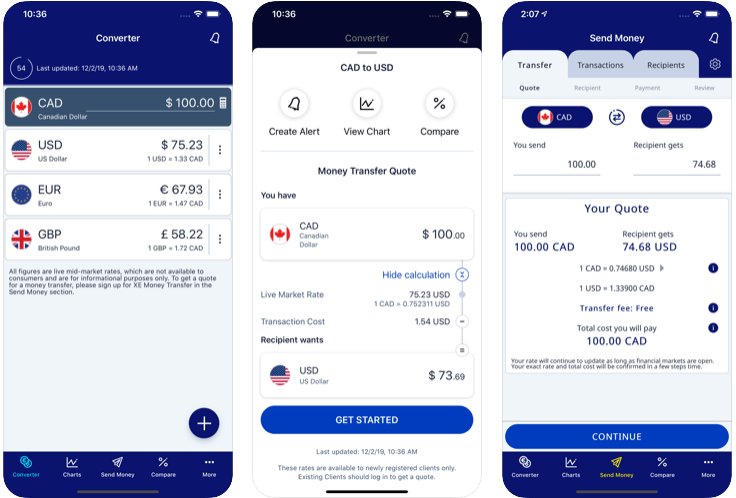 Currency converters are an essential aspect of any travel. XE has a simple user interface and just a few steps to complete. Its features and options include Compare, Send Money, Charts, Convert, and many more. You may leave any currency-related worries to XE-Currency while you're traveling.
Also, Take A Look At:
Conclusion:
Before planning your much-awaited trip, refer to these best traveling apps.