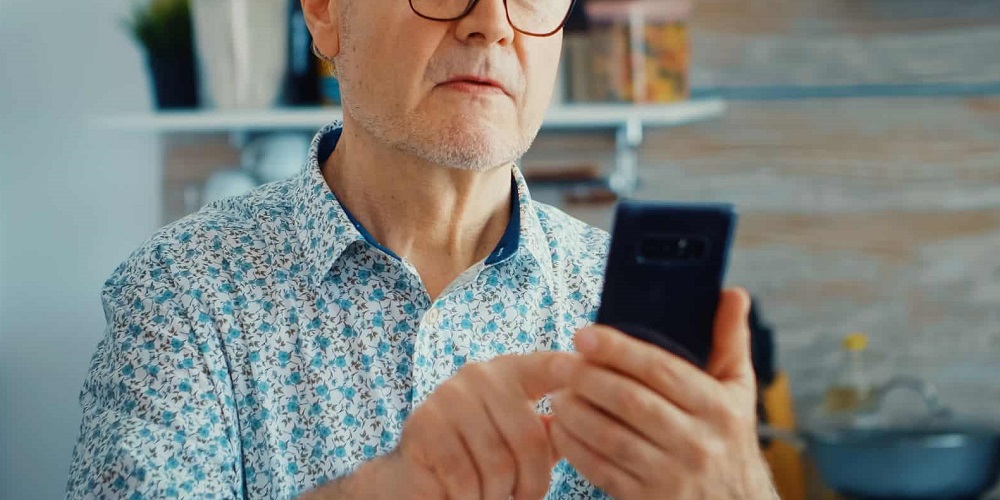 The best way to connect with friends and family is via video calling apps. You may use these tools to communicate with people worldwide at any time of day. These apps bridge enormous distances between people and have revolutionized the world of smartphones and communication. Simple voice calls and text messages must be updated with technological breakthroughs. Free Video Calling Apps for Android are essential for video calling, which is why they are so popular. Use these wonderful tools to converse with a loved one as if they were sitting next to you. To get started, all you need is
A phone that runs on Android.
A high-speed internet connection is required.
Video calling app for Android.
Unfortunately, there is a long list of popular video call apps accessible on the Play Store, and selecting the best option might be difficult. This post will go through some of the best video calling apps for Android.
The Best Free Video Calling Apps For Android
Let's have a look at the best Free Video Calling Apps For Android to try.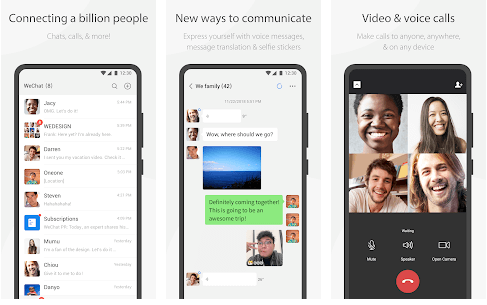 WeChat's market takes a long time to establish. Make many video calls at the same time with it. TRUSTe has named it one of the best secure free video calling apps. Use the Shake, People Nearby, and Friend Radar features to make new friends.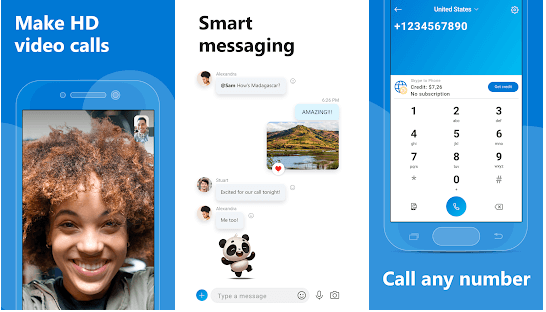 Years ago, Skype laid the groundwork for video calls. Skype gave us a visual platform to connect with friends and family. Skype is a cross-platform app that works on smartphones, laptops, and desktop computers. With this fantastic tool, you may enjoy exceptional voice and call quality. You may connect with up to 25 people in a single video chat. You may also make conventional phone calls for a fee. Skype is a wonderful option for a user-friendly and dynamic video calling app.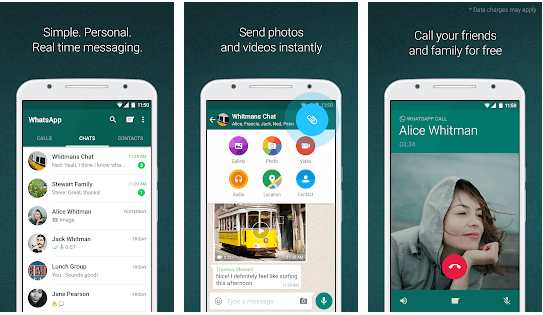 This well-known video call app needs no introduction. It isn't only one of the most trusted talking platforms and is at the top of the list of free video calling apps for Android. Thanks to its excellent cross-platform capability, you can make calls on iOS, Windows, and Android smartphones. In addition, this powerful tool makes video calls simple; click the video call button and start chatting. Other features of this freemium app include talking, exchanging media files, stickers, and many more.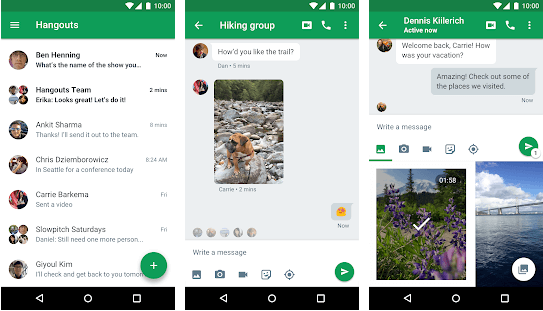 Google Hangouts has an easy-to-use UI and is a built-in function on many Android smartphones. You must have a Google account to connect with your Google contacts and email friends. Although it doesn't have much to offer, the video quality is not compromised. You may also use Google Hangouts to share videos, images, animated GIFs, and emoticons with your friends.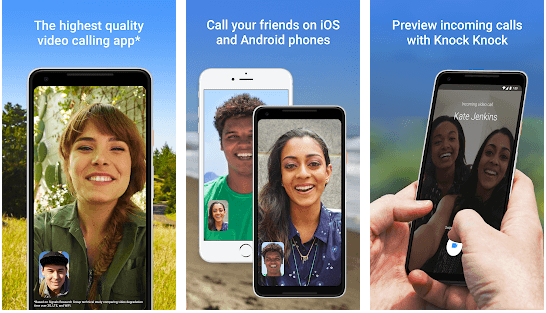 In the fiercely competitive market of free video calling apps for Android, this amazing app took little time to make its impact. It has a simple and easy-to-use UI. All you've to do is add the number, validate it, and you're ready to make a call. It is lightweight and less resource-intensive than other free video calling apps for Android. Google Duo is the best option if you're searching for a simple but effective video app.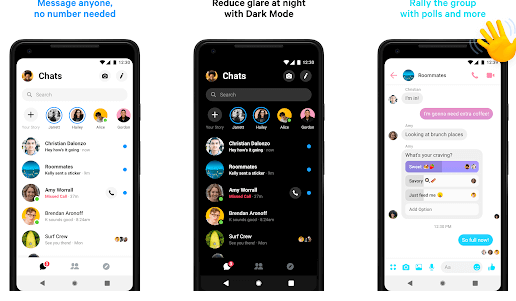 With practically everyone having a Facebook account, communicating using Facebook Messenger is simple. This excellent video chat app lets you make video calls, share stickers and GIFs, take pictures, and play games. This international toll includes excellent video calling and voice quality. Additionally, you may keep track of all prior talks and associated media.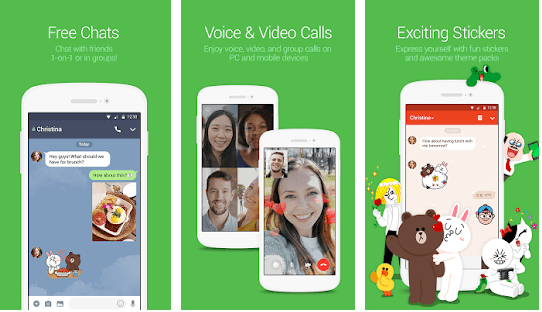 Use this feature-rich app to send messages and make free video calls anytime and anywhere. The Line has a massive client base of over 500 million people. In addition, it's a cross-platform tool that lets you add up to 200 people to a single video chat. The Line is, without a doubt, one of the best free video calling apps for Android on the market, with outstanding effects and superb filters.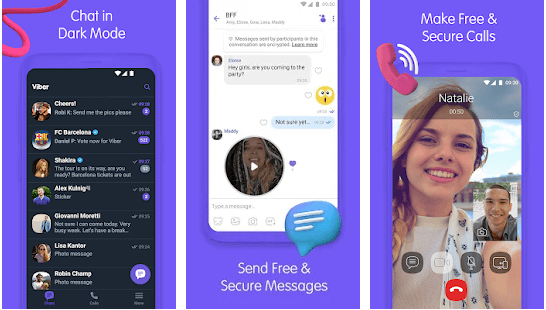 Viber, originally designed to handle chats and voice calls, has also emerged as one of the best video calling apps for Android devices. Within seconds, you may make high-quality video calls and send messages to your friends. In addition, end-to-end encryption assures the entire security of your interactions.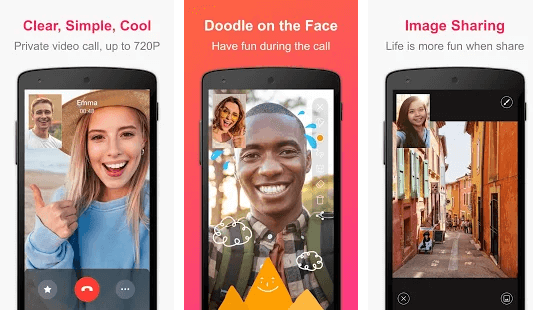 JusTalk, although less popular than other free video calling apps for Android, offers enough features to give its rivals a run for their money. Doodle while playing a game, group video chat, video calls, musical ringtones, and many more features are available. In addition, it is a cross-platform app that provides customers with a high-quality video calling experience. With JusTalk, you may also exchange messages and share images and media files.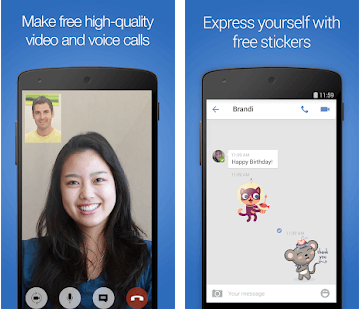 IMO is another well-known brand on the list of free video calling apps for Android. It is mainly common in the Middle East and operates well even on 2G networks. It comes with a variety of stickers to let you express yourself. IMO's sole drawback is the frequent display of intrusive adverts and pop-up alerts.
Conclusion:
So there you've it: some of the best and most free video calling apps for Android. These are some of the best video call apps in the Google Play store. Choose one now to keep connected with family and friends.