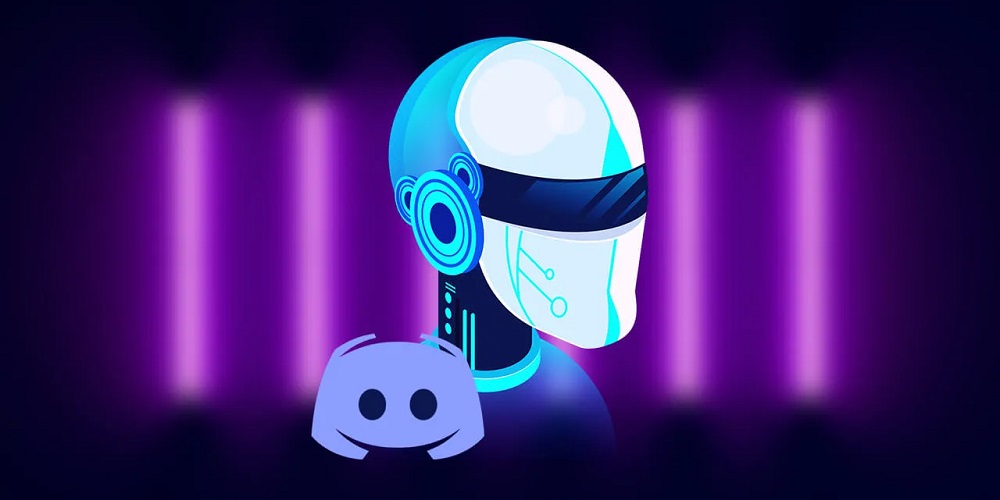 Hydra bot is a music bot with a reaction-based UI and an innovative method for showing the currently playing song and queue. The Hydra Bot on Discord is the bot to add to your server if you're looking for the most outstanding music bot. Hydra Bot links your server to music-playing apps like YouTube, SoundCloud, Spotify, Bandcamp, and Deezer, enabling you to play music! Over 1,42,000 servers employ Hydra Bot, making it one of the most popular and well-liked music bots among Discord users. In addition, it provides a straightforward reaction-based menu that will ensure your Discord experience is unique.
What Exactly Is Hydra Bot?
The Hydra bot enables Discord users to add songs to the music channel of the server. In addition, the Hydra bot enables you to add songs to a queue, playlists from services like YouTube or Spotify, and more with easy commands. Furthermore, the Hydra bot has various functions comparable to music players and those that aren't, such as pause, resume, play, queue, next, back, clear, jump, and shuffle, all of which are available on your Discord server.
Hydra bot is deployed in several popular Discord Channels for gaming and other activities and is a fan favorite among many. The Hydra bot's extensive feature set, which varies from basic music requests and commands to Reaction Responsibilities, which allow users of your server to assign themselves particular roles in how the bot is operated, is one of the reasons it's one of the most popular Discord Music Bots. In addition, Hydra is a free bot with premium features, including up to fifteen servers for a monthly charge or individual premium plans.
What Exactly Is A Discord?
Participants in Discord can speak on a fundamental level. Each community is designated a "server." If you've used Slack previously, you may think of this as a less formal version of the platform. Text channels (where you may type to speak) and voice channels exist on servers (where you can voice-chat with others). Videos, photos, internet links, music, and other forms of content can also be traded.
There are thousands of Discord servers devoted to a distinct subject. Therefore, there is a significant probability that you will be able to find a Discord server for any topic. This is especially true for video games, representing most of the most popular and influential Discord servers.
Hydra Bot In Discord Features
Here are some of the most peculiar and unique features of the Hydra bot.
A Database With Many Languages
Hydra Bot may be shown in any language of your choosing. The database features more than ten languages. Among them are English, Spanish, Chinese, Russian, Polish, and other languages! If your language isn't on this list, you can translate it into your language.
Industry-standard Solutions With Worldwide Applicability
Hydra Bot is accessible from any location on the earth, employing industry-standard outreaching techniques and infrastructure. The team at Hydra has put significant effort to ensure that their service stays faultless and that they get no complaints.
Responsive Support Staff
The customer care crew at Hydra is incredibly attentive and fast to answer any issues, inquiries, or suggestions. Most of the time, their support team is online to ensure that the service is reliable and error-free.
Websites With Music Support
In contrast to other Discord music bots, Hydra may play music from various websites. /Sound Cloud, Deezer, Spotify, YouTube, and Band Camp/ are among the supported websites from which music can be connected.
Song-request Channel With A Unique Spin
It is possible to create a custom channel for song requests. It is easy to operate and features a simple, appealing appearance.
By adding a bot to your Discord server, you may automate various tasks, such as monitoring member behavior, generating memes, and managing customer service queues. First, we will show you how to install the Hydra bot on your Discord server.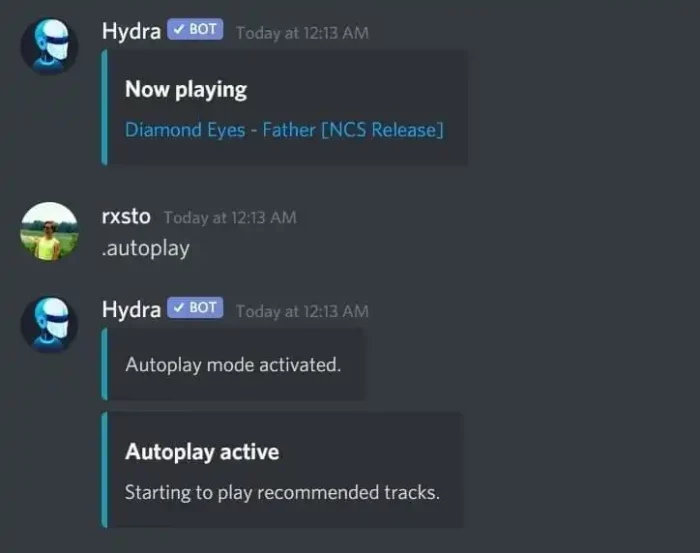 Steps To Setting The Hydra Bot On Discord
Installing And Login Into Discord
Click here to browse the Hydra website and install the Discord bot on your server. Ensure that you are connected to your Discord account and that the server you intend to invite the bot to has administrator permissions.
Select The Server And Grant The Appropriate Permissions
You must select the relevant server, which will launch a new window after that. Remember that all permissions must be granted to Hydra for it to work correctly.
Authorizing And Preparing
The Hydra bot should have joined the Discord server after you hit Authorize.
Choosing Roles On The Discord Server
Verify that the bot has the appropriate server permissions to operate. Then, choose Roles from the drop-down menu in the server settings of your Discord server.
The Hydra Bot Dashboard Is Displayed
Customize the prefix, change the language, create a DJ role, and configure Voice Channel, Non DJ restrictions, Configuration Settings, and Announcement Settings via the Hydra Bot Dashboard. Hydra Bot Commands may also be used for the purposes mentioned above.
Hydra Bot Message
Check the General Text Channel on the Discord server where you installed the Hydra Bot for the Hydra Bot Message.
Verification Of Hydra Bot Activation
Use @Hydra command to check if the Hydra bot is online and active.
Note:
Verify that the Hydra bot has administrative access. When using several bots, we suggest creating a Bot role with all of the admin powers and then adding a new bot to ensure it may be used to its greatest potential.
Right-click a bot and select "assign to group" to add it to your group. You may use the <. Help> command to obtain all the commands required to operate the Hydra bot, or you can visit this website for a complete list.
How To Quickly Use The Hydra Bot On The Discord Server?
Make sure that the Discord bot has been added to the appropriate server and that you are connected to a voice channel before proceeding. It is easy to use the Hydra bot commands to operate it on a Discord server.
Using Hydra Bot To Play Music In Discord
1 – Connect to the voice channel. You may join a voice channel by clicking on the channels marked with a speaker icon.
2 – Voice connected will appear in the right sidebar's footer.
3 – Put on some music. You can use the '.play' command followed by the name of a song or a link from YouTube, Spotify, SoundCloud, or other sources.
4 – Click the button to view the music in the queue. Use the command 'queue'. Online, you may find several commands for playing music.
Remove Song In The Hydra Bot
You may use two primary commands to Remove Songs from the queue.
1 – Use command .remove <song number>
Or
2 – Use command .remove range <from> <to>
Hydra Bot Plays Spotify Playlist On Discord
To play a Spotify playlist, navigate to the app > tap share > add the Spotify playlist URL before the '.play' command. Specifically, this is how.

.play
Stopping Loop In Hydra Bot
The < .loop off> command can end the queue's loop. Specifically, this is how.

. loop off
Click here for a complete listing of additional Hydra commands.
FAQs:
How Does One Begin Using The Hydra Bot On Discord?
So, you've already invited Hydra (if not, do so quickly!). And desire to discover how to employ it? You should definitely read the subsequent page, which will guide you through your initial steps and offer an overview of Hydra's two usage modes. Hydra Bot commands are easy to implement.
Does Hydra Support And How To Use Discord?
We've created easy-to-follow, step-by-step instructions for adding and using the Hydra bot on Discord. Hydra is the only Discord music bot you will ever need. So invite Hydra today to begin sharing your favorite music with your friends and community.
What Is Discord's Function?
Tens of millions of persons aged 13 and older use Discord, a free audio, video, and text chat service, to interact and connect with their friends and groups. In addition, people frequently use Discord to discuss and debate various issues, from art projects and family trips to homework and mental health assistance.
Why Doesn't My Hydra Bot Work?
Ensure that the Hydra bot is online on your server. If your server is online, check its permissions to ensure it has all the necessary permissions. Then, double-check the prefix you are using, and if you are positive you are using the right prefix, call a support agent immediately.