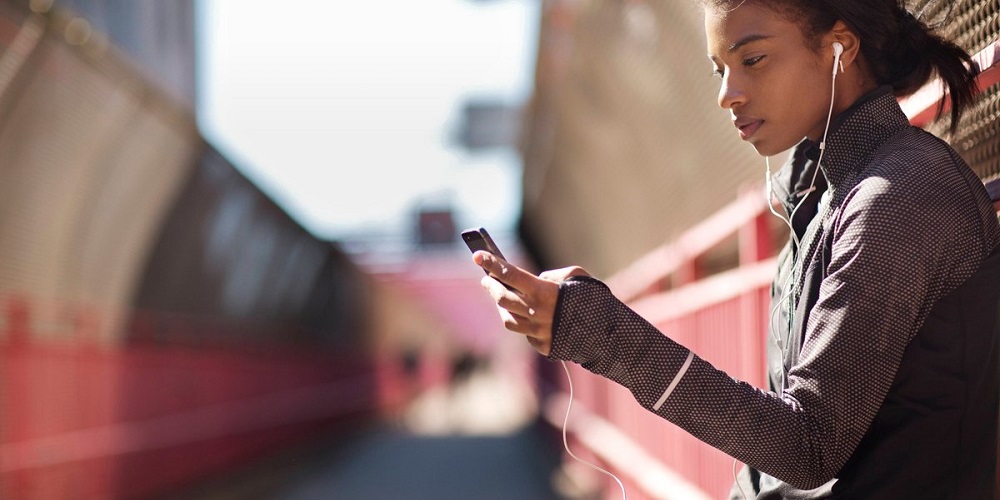 We've all had ringtones at some point in our lives. We've all used the pre-recorded tones on our smartphones, but have you ever considered making your own? You can now record your ringtone using the best ringtone apps for Android. Cut and record a particular segment of your favorite music track or an audio file, and use it as an alarm notification and/or ringtone with the help of these Ringtone Maker Apps for Android. Here's a comprehensive list of the best ringtone maker apps for Android. Let us have a look at a few of them.
The Best Ringtone Maker Apps For Android Users
Let's have a look at the best Ringtone Maker Apps for Android to try.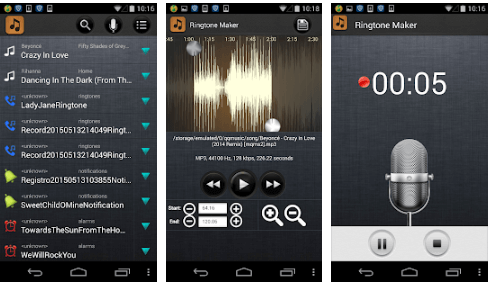 MP3 Cutter is a robust ringtone maker app that allows for the easy cutting and trimming of music files. This amazing app allows you to edit any song from your music library. You may even record a live caller tune for free with this easy app. It works as a ringtone cutter, alarm tone maker, music editor, and notification tone editor, supporting almost all music formats.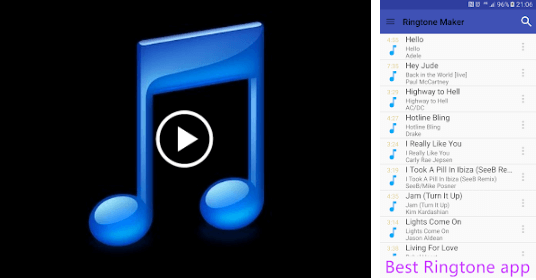 Ringtone Maker is one of the best and most popular Ringtone Maker Apps for Android. It lets you create your own ringtone, notification tone, and alarm tone by combining MP3, MP4, AMR, AAC, and 3GP files. Use this wonderful app to record your unique caller song, sliding the arrow along the timeline to determine the start and finish time. Alternatively, You may hit the Start and End buttons to record the timings or manually enter the timestamps. It also includes all of the necessary capabilities, such as volume control for MP3 files and fades in and out for MP3 files.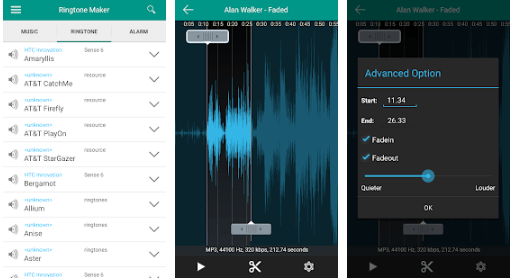 Cellsea may help you in various ways due to its many advantages. You may use it to make your ringtones and even backgrounds. This ringtone app's finest feature is that it supports various music formats, including MP3, MP4, WAV, 3GPP, AAC, and many more.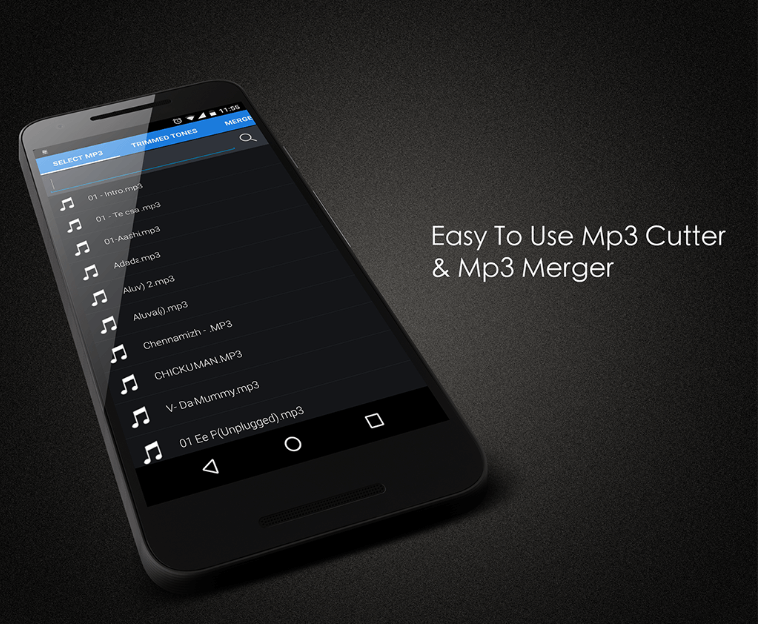 If you're seeking the best ringtone editors app for your Android smartphone, an MP3 cutter could be the perfect option. It provides an easy and convenient method to cut and trim music files, combine audio files, and create ringtones, alerts, and alarm tones. The MP3 cutter is simple and enjoyable for music editing. Overall, this free app is worth a go.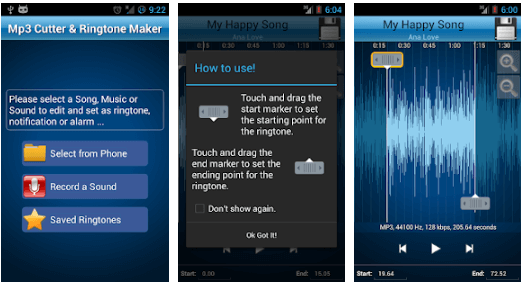 This one has received the most downloads. You may make a personal alarm tone by cutting audio and mp3 files. The cut results may be saved on an SD card. Download this amazing program today and edit and trim your favorite music to make your own ringtone. This easy-to-use gadget is free and supports various formats, including WAV, MP3, AAC, and AMR. It also gives you the option of deleting the recorded songs. With its advanced features, the MP3 cutter earns a spot in the best Ringtone Maker Apps list for Android.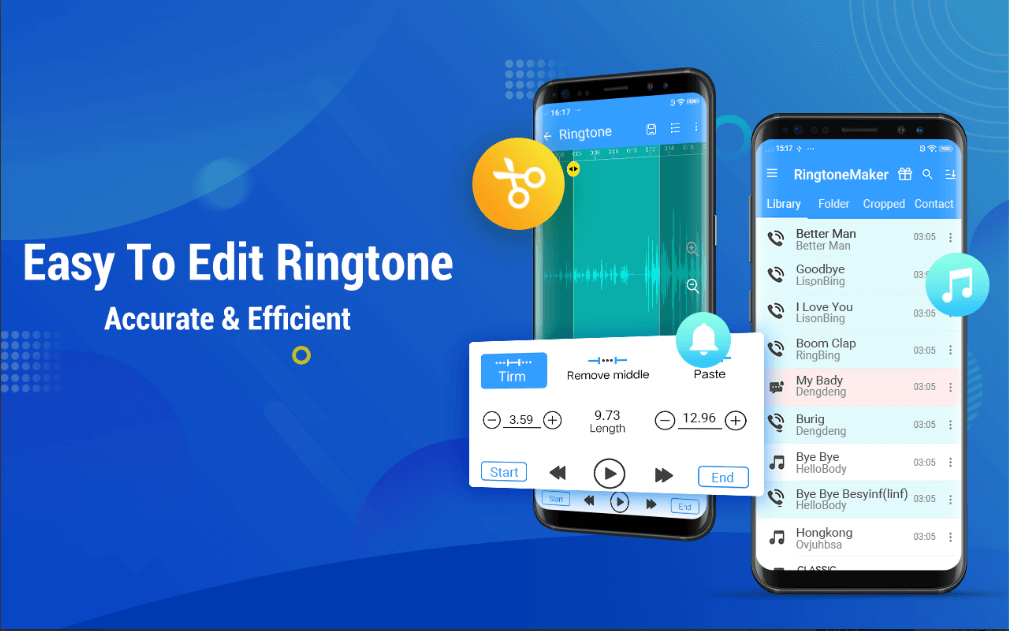 "Ringtone Maker MP3 Editor" is the next best ringtone app on the list. Cut your favorite piece of music, select it, and keep it as a caller tone, alarm tone, notification tone, and more. It works quickly and is incredibly simple and easy to use. Mark your audio file's start and finish locations using the touch interface technique. Try it out today to experience your tone.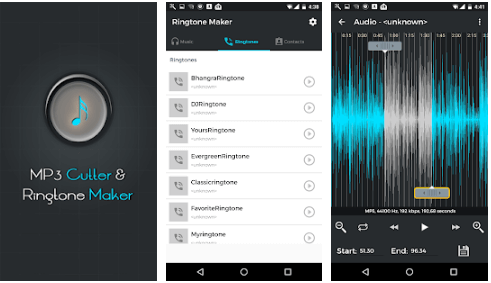 If you're looking for a sophisticated ringtone app, "MP3 Cutter and Ringtone Maker" should be your first pick. Select your music file, select the section to be chopped, save it, and use it as a ringtone later. Working with it is quite easy. With this remarkable app, you can also examine the altered piece and enjoy high-quality files. Get it today and discover how it works.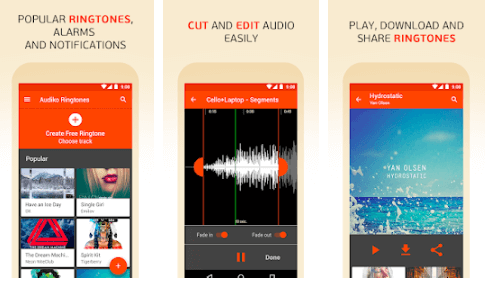 This finest and free ringtone app for Android has a wide variety of hip-hop, party, classic, rap, and rock music that may help you relax. Audiko is a must-have for all music fans due to its easy-to-use interface. It may be used to cut and edit music files.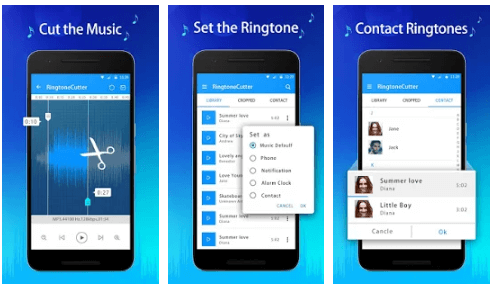 The most notable feature of this greatest ringtone maker is the ability to create tones without regard for the duration. Use this convenient and uncomplicated app to create limitless notification restrictions.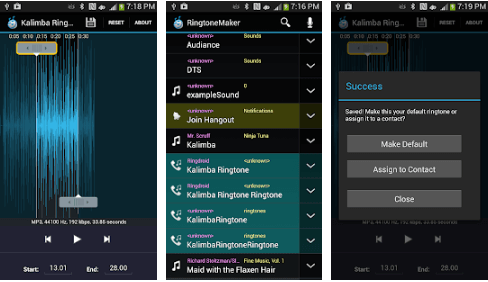 Create unique ringtones, notification tones, and alarm tones from various audio formats with this amazing app. Use its touch interface capabilities to mark your tone's start and finish limits; alternatively, you may do it manually by establishing limitations. Create your own ringtones using the greatest and most free ringtone app.
Conclusion:
So there you have it: some of the most popular and best Ringtone Maker Apps for Android. Make creative ringtones for free with these. Use your favorite MP3 file as a notification tone, alarm tone, or ringtone by cutting and trimming it.