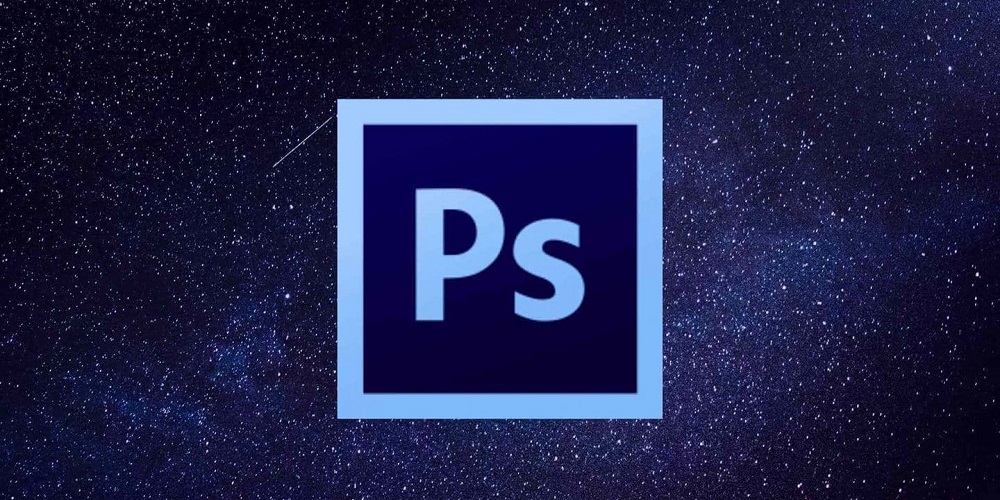 Photoshop needs no introduction. Many graphic designers, artists, and photographers vouch for this photo editing app because of its limitless capabilities. However, this app becomes more useful with the best free Photoshop plugins. The Photoshop plugins are extensions or third-party programs that you may add to Photoshop to create a seamless workflow. In addition to easing the workflow, these plugins add many fantastic features so that you can make the most of Adobe Photoshop. Furthermore, these plugins are essential in a society centered on creativity since they enhance users' capabilities. As a result, we have compiled a list of the best Photoshop plugins for artists, graphic designers, and photographers. So, without further ado, let's go through it.
The Best Photoshop Plugins For Photographers You Must Try
Let's have a look at the Best Photoshop Plugins for Photographers.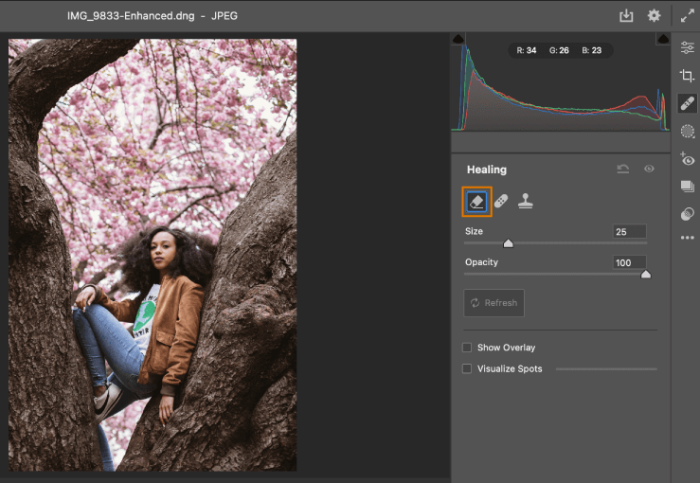 Since its release in 2003, Adobe Camera Raw has been regarded as one of the best free Photoshop plugins. It is one of the essential tools for professional photographers, with complete RAW image editing capabilities. The following are some of Adobe Camera Raw's most noteworthy features that merit its position on our list.
Features
Supports Adobe After Effects, Adobe Lightroom, Adobe Bridge, and Adobe Photoshop Elements.

RAW image import and modification using sliders.

All major camera brands are compatible.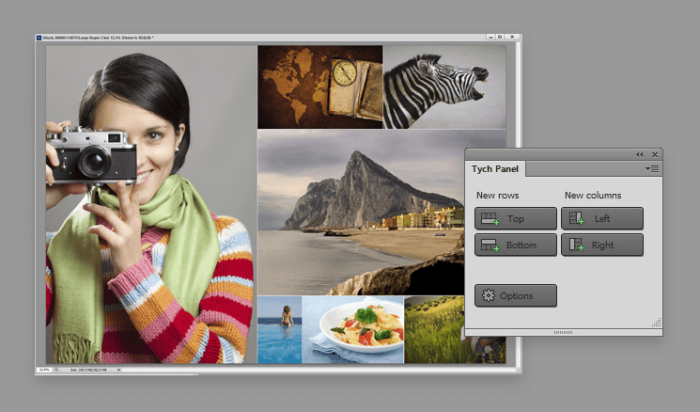 Do you wish to construct triptychs or diptychs (photo collages)? If so, you may do it easily using Tych Panel, one of the best Photoshop plugins. While Photoshop allows you to make diptychs and triptychs, you may question why you should use the Tych Panel. The solution is straightforward: this Photoshop plugin greatly simplifies the creation process. Another reason to test the Tych Panel is the following features.
Features
User-friendly interface.

Support for a variety of column and row layouts.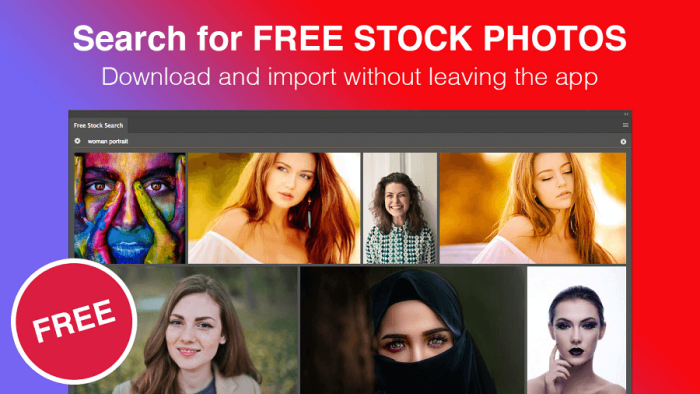 Free Stock Search is one of the best free Photoshop image plugins for searching through numerous free stock image sources. This Photoshop plugin saves time searching for the ideal stock photo by examining three websites (Pixabay, Unsplash, and Pexels). Free Stock Search was featured in our list of the best Photoshop plugins because of the following features.
Features
Compatible with Adobe Illustrator, Adobe Premiere, Adobe InDesign, and Adobe After Effects.

User-friendliness.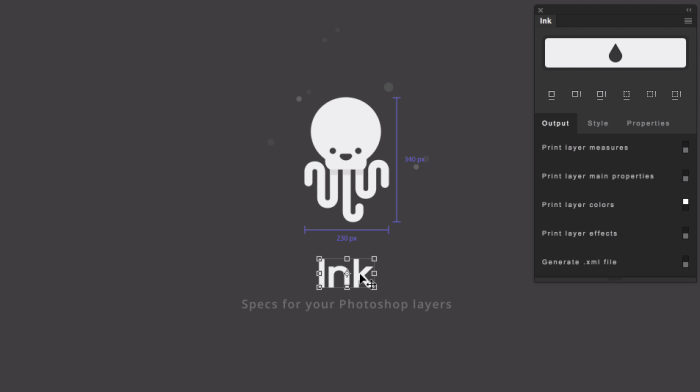 The Ink Photoshop Plugin is the next plugin on the list of the best Photoshop plugins for photographers, artists, and designers. This Photoshop plugin is suitable for practically everyone, including web designers and developers, and includes features such as automated layer measuring. The features listed below are another reason Ink Photoshop Plugin is one of the best plugins for Photoshop.
Features
Artboard support.

Gives useful information regarding text formattings, such as font name, size, and style.

Provides essential information regarding layer styles, such as shadows, effects, and strokes.

Holds all the information in a single folder.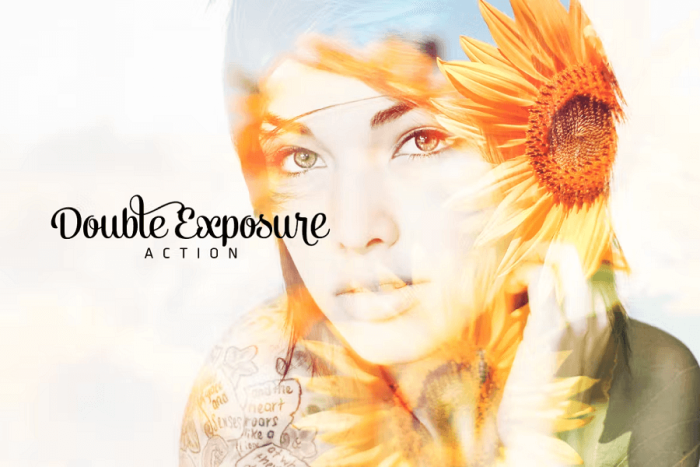 Following our list of the best Photoshop plugins is Double Exposure Action. As you may agree, creating a double exposure in Photoshop requires some work. However, you may create double exposures with ease with this Photoshop plugin. Let's look at some of Double Exposure Action's features that make it one of the best Photoshop plugins for photographers.
Features
Ideal for both photographers and graphic designers.

Easy double exposure production.

Editable final result.

Includes a help file.

There are four versions of one action.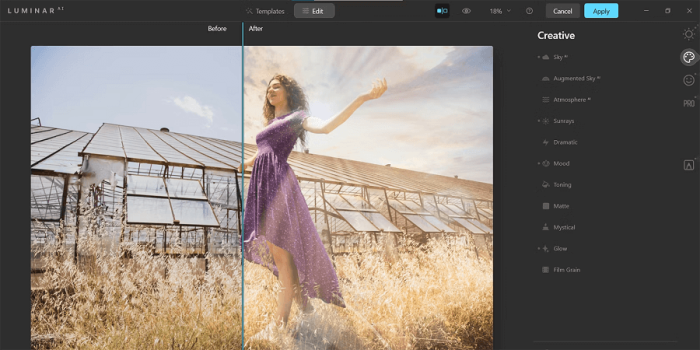 Let us now look into Luminar AI. It is among the best Photoshop plugins that employ Artificial Intelligence (AI) to help you edit photos. In addition, Luminar AI is a feature-rich plugin with several options to enhance the capabilities of Photoshop. The following are a few of its important features.
Features
Adobe Lightroom compatibility

Various capabilities, such as facial editing and sky alterations in landscape photos.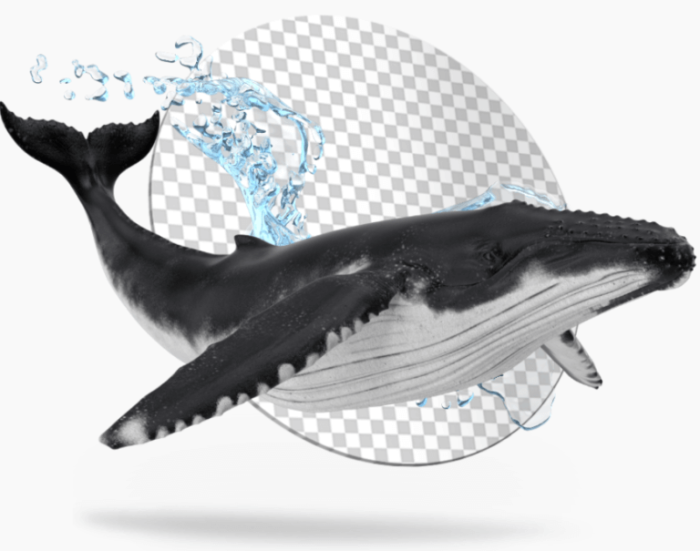 Next, we have PixelSquid to finish the best plugins for Photoshop for photographers, graphic designers, and artists. Adding 3D items is easy, with a database of almost 133,000 3D objects. Here are the main features of this Photoshop plugin that inspired us to make it a part of our list.
Features
You may choose and rotate the subject to get the best angle and save it as a PSD or PNG file with a translucent background.

Simple picture addition of multiple Photoshop layers.
Conclusion:
This post highlighted the best free Photoshop plugins to make Photoshop more user-friendly. These plugins allow you to accomplish everything you cannot otherwise hassle-freely execute on Photoshop. Select the Photoshop plugin that best meets your needs from the list above. If you believe we should add more best Photoshop plugins to this page, please say it in the comments area.