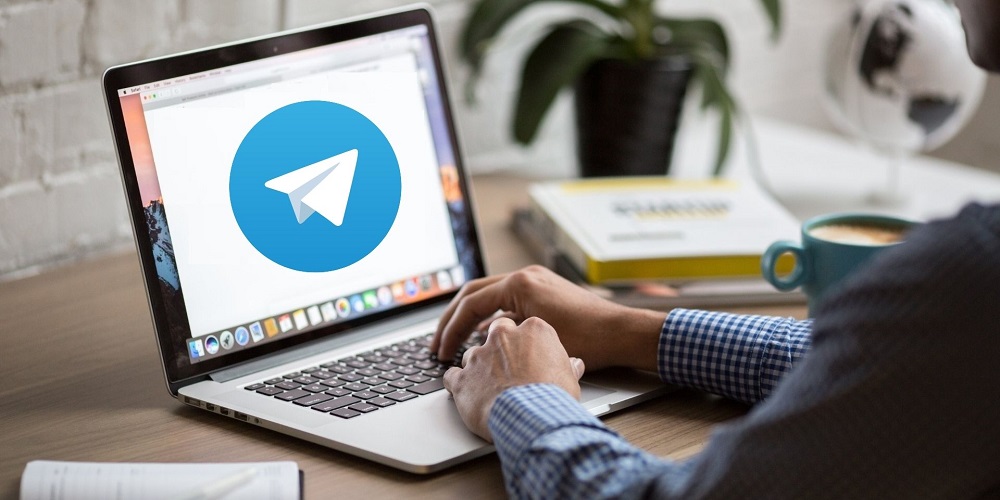 Telegram may not be as famous as WhatsApp or Messenger, but many users still employ it. Telegram is an instant messaging app that offers several ways of communicating with loved ones. In addition to its communication capabilities, Telegram is renowned for its channels and channel-specific features. The app for instant messaging is accessible on all platforms, including Windows, macOS, Android, iOS, and the web. However, few users have recently reported needing help with using the web version of Telegram. So, let's fix the Telegram Web Not Working issue.
How To Quickly Fix Telegram Web Not Working?
Users have reported that the Telegram web is not opening, and even if it does, it fails to sync messages. You must follow some of the provided troubleshooting steps if you are also encountering these problems when using Telegram web. Here's how to fix Telegram web not working on your Windows PC.
Check If Telegram Is Down
Well, if the Telegram web version is not working on your computer, you must first check the status of the Telegram server. If there is a problem with the Telegram server, the web version, desktop apps, and mobile apps will not open or sync the messages. You may use websites such as Downdetecter and others to check for a Telegram outage. If Telegram's servers are offline, you must wait until service is restored.
Disable Proxy Settings Or VPN
Telegram web will not work if you are using custom proxy settings on your computer or if you are connecting to a VPN. This is because Telegram's web client and the desktop app would cease functioning on your PC. VPN modifies your IP Address and assigns a new location, forcing the Telegram web client to connect to a new server. And when Telegram web fails to connect a connection with a separate server, it displays an error message or causes message sync problems. Therefore, if you are using a proxy or VPN, you must disable them and try again.
Reconnect With Telegram Web Client
In this technique, we will revive the Telegram web session to fix the problem where the Telegram web is not working. Here are the steps you must take.
1 – Open the Telegram web version on your computer's web browser.
2 – Now, click the Hamburger menu (three horizontal lines) in the upper left corner of the screen.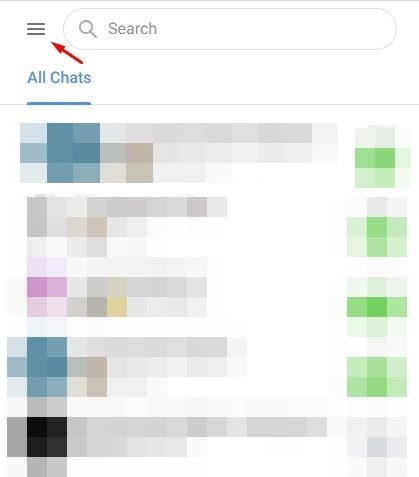 3 – Select Settings from the list of options that display.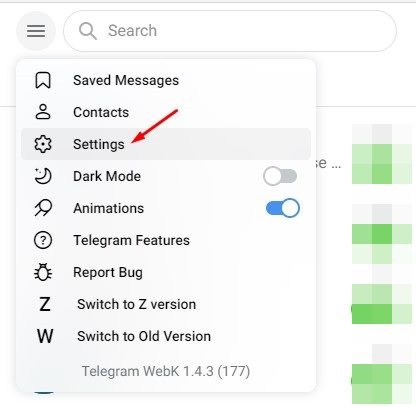 4 – Click the three horizontal lines on the Profile Settings screen.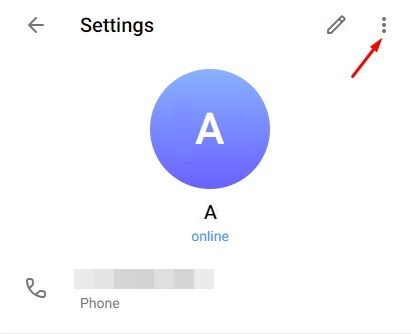 5 – Click the Logout button next.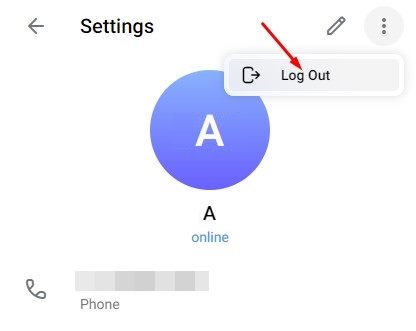 6 – Once this has been accomplished, open the Telegram app on your Android and select the Hamburger menu > Settings.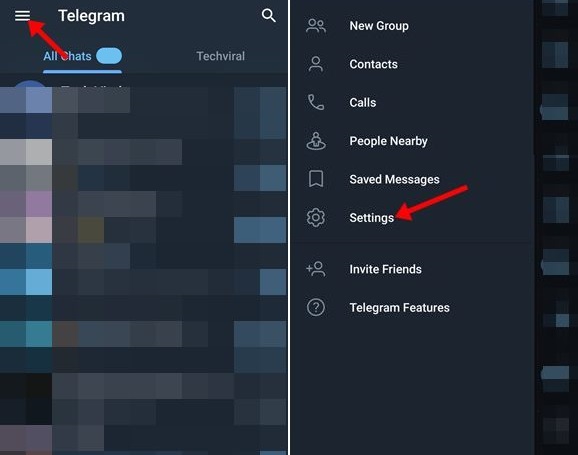 7 – On the Settings page, tap Devices and Terminate all other sessions to end all other sessions.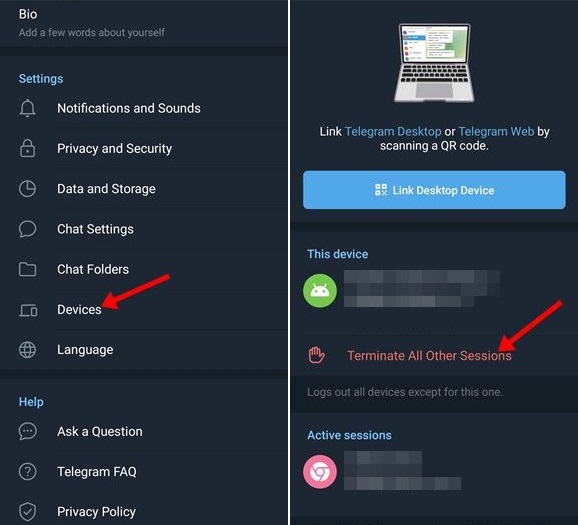 8 – After completing the instructions, open the Telegram web version on your computer and sign in using the QR code.
That is all! Here is how to reconnect using the Telegram web client. This likely resolves the issue with Telegram not working on your device.
Disable Telegram Customization Extensions
Many Telegram web extensions are available in the Chrome Web Store, expanding its functionality. These extensions give some new capabilities to the Telegram web; however, they can interfere with its operation and cause issues. If Telegram web stops after installing a certain Chrome extension, you must disable it to remedy the issue. In addition, you must disable the Telegram extensions and the VPN and ad-blocking extensions.
Clear Browser Cache & Cookies
Well, if Telegram web is still not working on your computer, you should clear your browser's cache and cookies. Sometimes, cache and browsing data get damaged or obsolete, causing web tools to malfunction. Therefore, you must clear your browser's cache and cookies to fix Telegram web problems. To clear Chrome's cache and cookies, use the CTRL + SHIFT + Delete keys on your keyboard. This will open the page Clear browsing data. Next, you must choose Cookies and other site data, Cache images and files, then click Clear data. To clear cache and cookies on the Edge browser, you must follow the identical steps.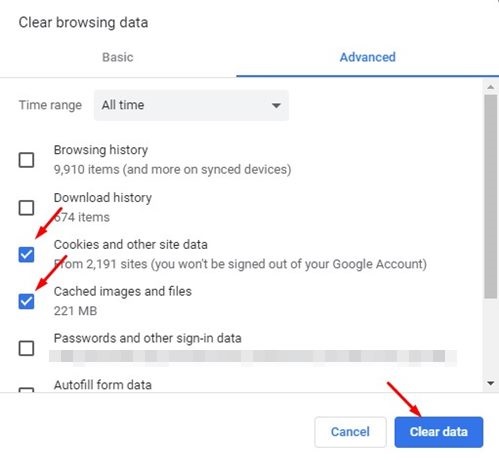 Conclusion:
These are the most effective solutions to the Telegram web not working on Windows PC issues. These procedures will likely fix all web-related Telegram problems on your computer. If you know further troubleshooting ways for the same problem, please let us know in the comments.